September 2020
We are sure you are wracking your brains for things to do to get out and explore the city with your family. We have the perfect solutions for you. Why not spend your weekends or public holidays with City Sightseeing? There are so many wonderful family packages for you to enjoy with the kids.
Join us on our double-decker open-top bus on Our Family Classic Bus tickets which are now only R390 for 2 adults and 2 children (aged 4-17). Explore the city and surrounds on one of our three routes available. These routes include The Red City Tour, The Blue Mini Peninsula Tour, and The Purple Constantia Valley Wine tour. With over 30 stops spread across these different routes, there are so many places to explore and experience as a family.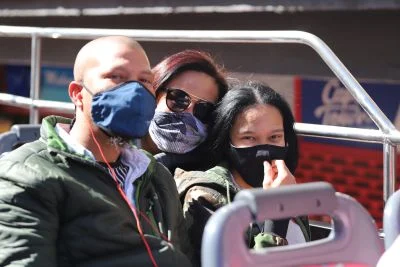 Kids on board
The Red City Tour offers 11 stops on this circular route, including Table Mountain. Now that the mountain is open again, it is a perfect opportunity to explore one of the Seven Natural Wonders of the World. As a way for the mountain to celebrate being operational again, they too are offering a fantastic combo special. It is called "The Comeback Special", which includes an all-day ticket for R360 with two extra return tickets for free. Their special is valid for the full month of September.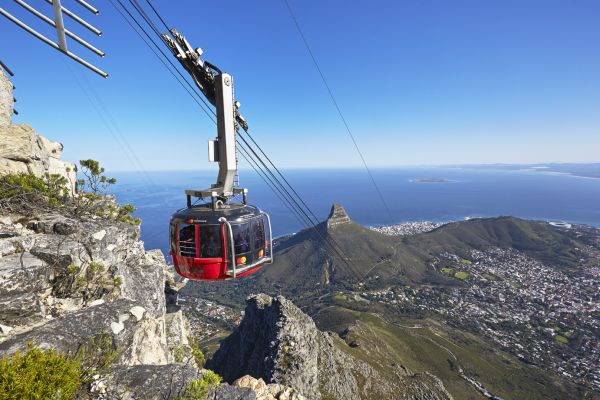 Table Mountain Cable Car
Alternatively, stop off in the city and enjoy our FREE Walking Tours. These start from our offices at Stop 5 in Long Street. We recommend The Historic City Walk as this includes a stroll through the company gardens, which is a firm favourite for the kids. Be sure to buy a bag of nuts to feed the many squirrels that run around the gardens.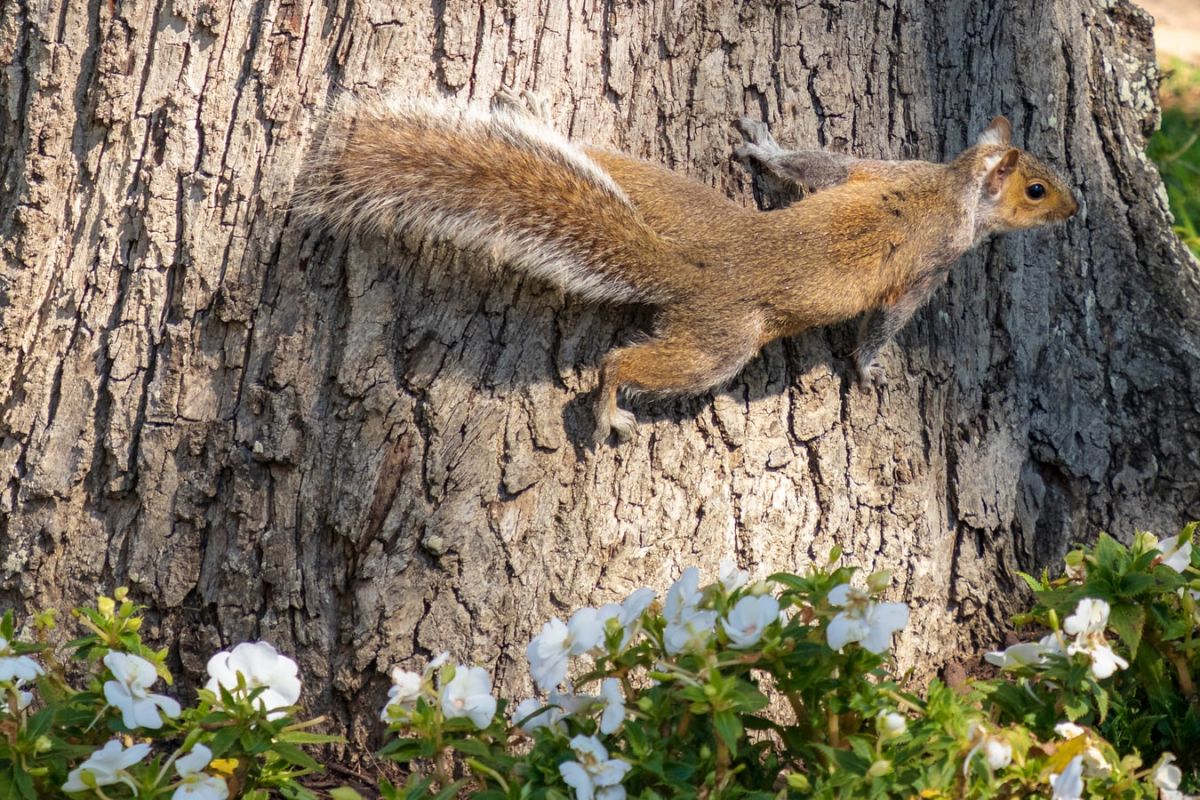 Squirrels
If you're wanting to go a little further out of the city, join us on the Blue Mini Peninsula Tour, offering 14 scenic stops, which includes Kirstenbosch Botanical Gardens, as well as Hout Bay.
Now that Kirstenbosch has reopened its gates, enjoy time strolling through the gardens. The tickets are only R75 for adults and R20 for scholars (aged 6 – 17 years). Therefore, an affordable add-on to this route. Alternatively, hop-off at stop no. 24 in Hout Bay and enjoy a stroll along the pier or a boat cruise to visit the seals. The 40-minute Seal Colony Cruise is extremely child friendly and a great add on to our Blue route. Their ticket prices are R110 for adults and children under 14 are R60 each.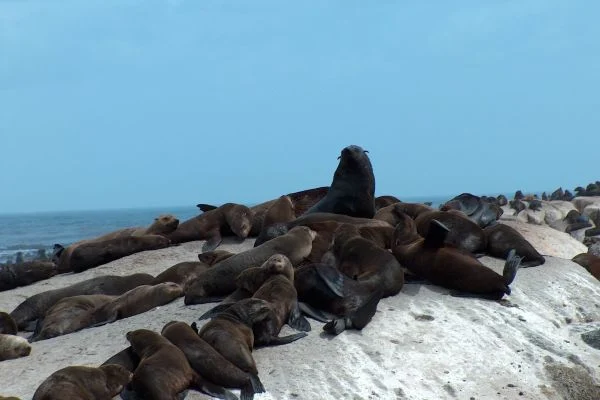 Seal Island
Added on to our Blue Route, jump off in Constantia at Stop 21 and join our Purple Constantia Valley Wine Tour. Visit Groot Constantia Estate and enjoy a leisurely lunch at Jonkershuis Restaurant. Mom and dad can enjoy a chocolate and wine pairing whilst the kids enjoy the wide-open space and the beautiful lawns in front of the restaurant.
If you would prefer to get out on the water, join us on our Waterfront Harbour Cruise. With the fabulous Family Package at only R125 for 2 adults and 2 children (aged 4-17), this is a fantastic outing for all to enjoy. This 30-minute cruise departs from the Two Oceans Aquarium every 20 minutes. The kids will be eager to watch out for the many Cape Fur Seals that play in the water in the harbour, and the parents will be sure to enjoy the plethora of information shared onboard on our audio channels. There is a dedicated kids channel too. Spend time before or after at The Waterfront at one of the many outlets that are now open.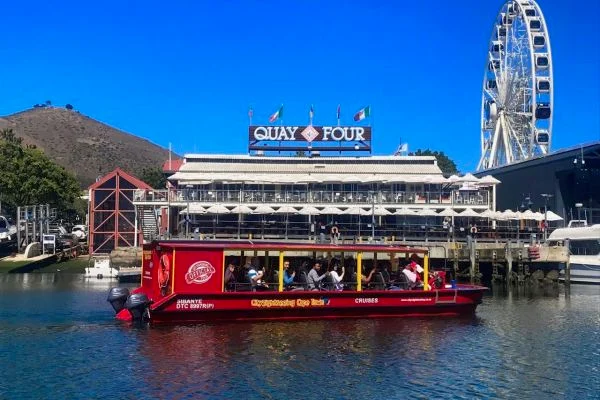 Harbour Cruise with Quay Four in background
Looking for a full day out with a balance of both? Spend the full day with us and book our Combo Family Classic Bus & Harbour Cruise Tickets. At only R450 for 2 adults and 2 children, this will be a day filled with adventure and memory-making moments. Start the day with the cruise, then jump on board the bus and explore the city with us. Select a café or restaurant located near one of our stops, or pack a picnic to enjoy at the beach in Camps Bay at Stop 8. This stop is where our Red and Blue routes meet.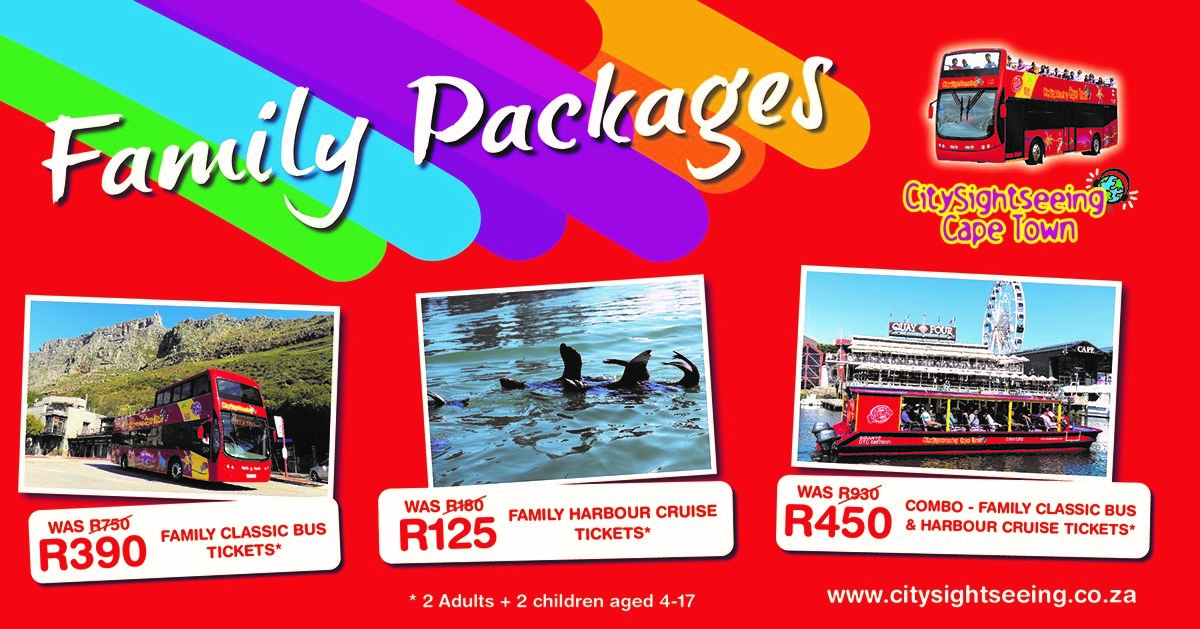 .
You can be assured that we have all the COVID protocols in place and the safety of your family is our top priority. With these amazing value for money packages, we can't wait to welcome you and your family on a day out with City Sightseeing.