September 2020
SPECIAL OFFERS ARE TIME SENSITIVE- please check when offers end
Offer ends Dec 2020
We invite South African families to take advantage of the opportunity to get out of their homes and fall in love with Cape Town all over again. Rest assured all COVID Protocols remain in place and your safety is our team's priority.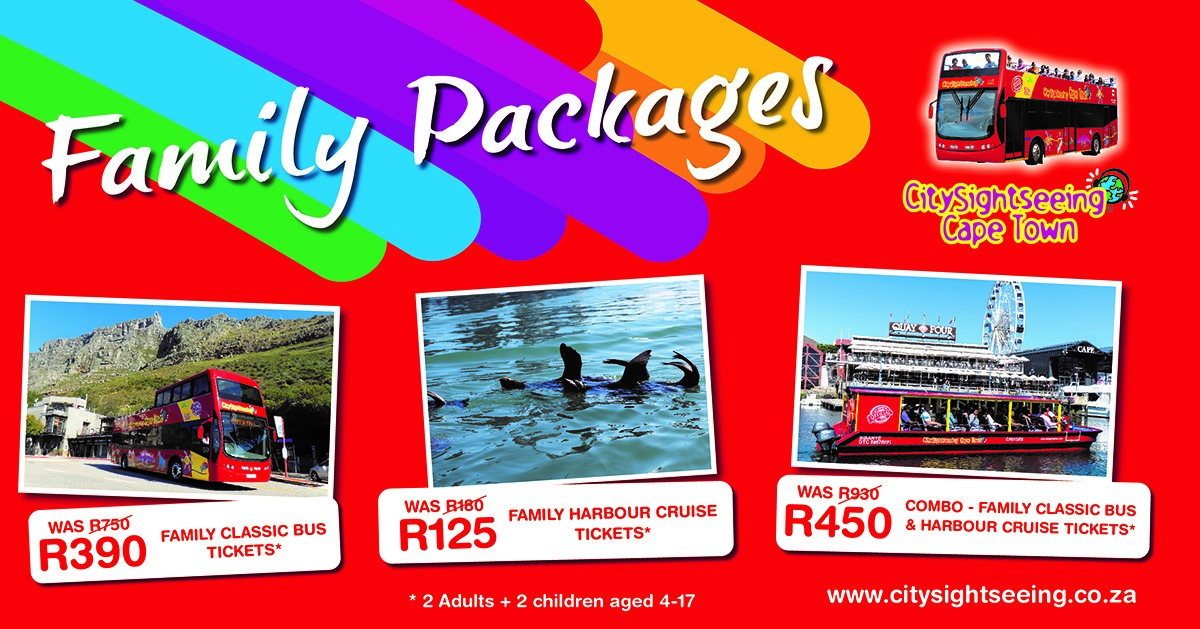 .
Classic One Day Family ticket - at R390, a family of FOUR (2 adults 2 children) can spend the whole day exploring the red bus routes, which include the Red City Tour to Table Mountain and the very popular Blue Mini Peninsula tour that passes Kirstenbosch, the Constantia Winelands and Hout bay before heading along the beachfront back to the Waterfront.
Special Family Packages
The team at the Red Bus encourage families to hop off at their favourite stops, pick a restaurant along the way or just pack a picnic to be enjoyed on the beach. At the at the end of the day the bus will bring you back to the Waterfront. Get out into the fresh air and claim your city again.
Spend some time on the water and safely enjoy the views of Table Mountain, the resident seals and the Waterfront from a very different vantage point. The V&A Harbour cruise family ticket has been further discounted from R160 to only R125 for a family of four (2 adults and 2 Children).
For those wanting the best of both tours, combine both offers in the Family Bus and Boat combo, packed with unbeatable value, for a family of FOUR at only R 450.