August 2020
For quite some time you have heard the slogan #SouthAfricaIsTravelReady as well as #CapeTownIsTravelReady.
We at City Sightseeing are now more than ever travel-ready. We are so proud to announce that we have received the 'Safe Travels Stamp' issued by the World Travel & Tourism Council (WTTC). This council was formed and has joined forces with Cape Town Tourism, local organisations, and a global network of destinations that are dedicated to adhering to strict health and safety protocols during this pandemic.
This certification highlights that we have followed all health and safety procedures to ensure that we are compliant with all COVID-19 industry protocols.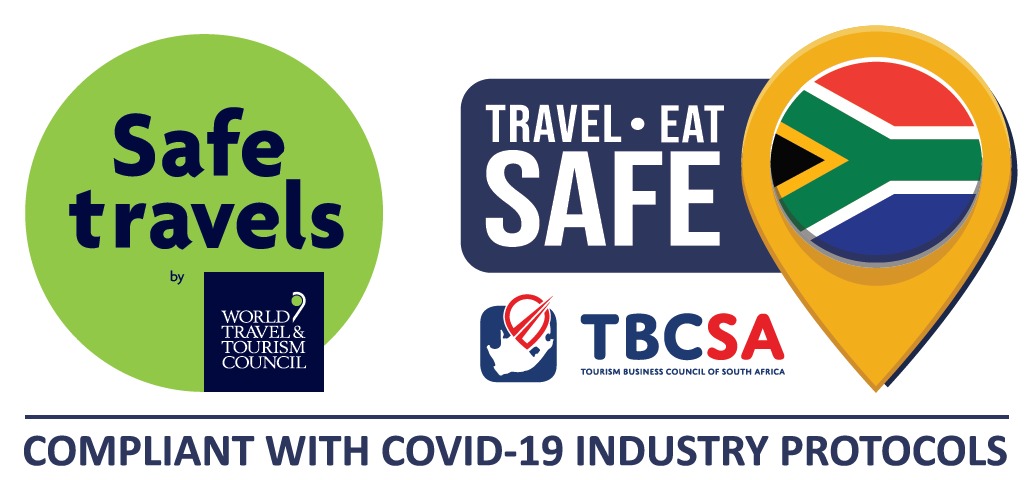 City Sightseeing COVID Compliant
By displaying this stamp, City Sightseeing passengers can feel rest assured knowing that we have adopted all the rulings set out by the WTTC. This will restore your confidence when onboard knowing that we are all one step closer to the new normal and we can reassure everyone that we care, that our city is focused on travel improvement and your safety is at the core of our business.
While receiving the 'Safe Travel Stamp' we continue to keep our busses COVID clean. Our busses are not only sanitized during our routes but we also fully sanitize our vehicles when returned to the depot at night. To keep within protocols our busses will only be running on reduced occupancy and the correct social distancing is applied onboard. All passengers are required to wear a mask and are provided with sanitizer before boarding. Even better is the open-top design of our busses, so that you can sit on the upper deck and experience the fresh air while enjoying the scenery of our Mother City.
All our staff are fully trained and kept up to date on the latest safety measures and protocols. They are equipped with masks and sanitizers and they are our main priority to ensure that they equip you with the correct information on board too. All this information is easy to read and provided in a pictorial format. Stickers, posters, banners, and leaflets are available throughout our busses and are placed on all seats for your information. Our staff will also guide you on any protocols you may need to be aware of, such as no swopping of seats during your journey.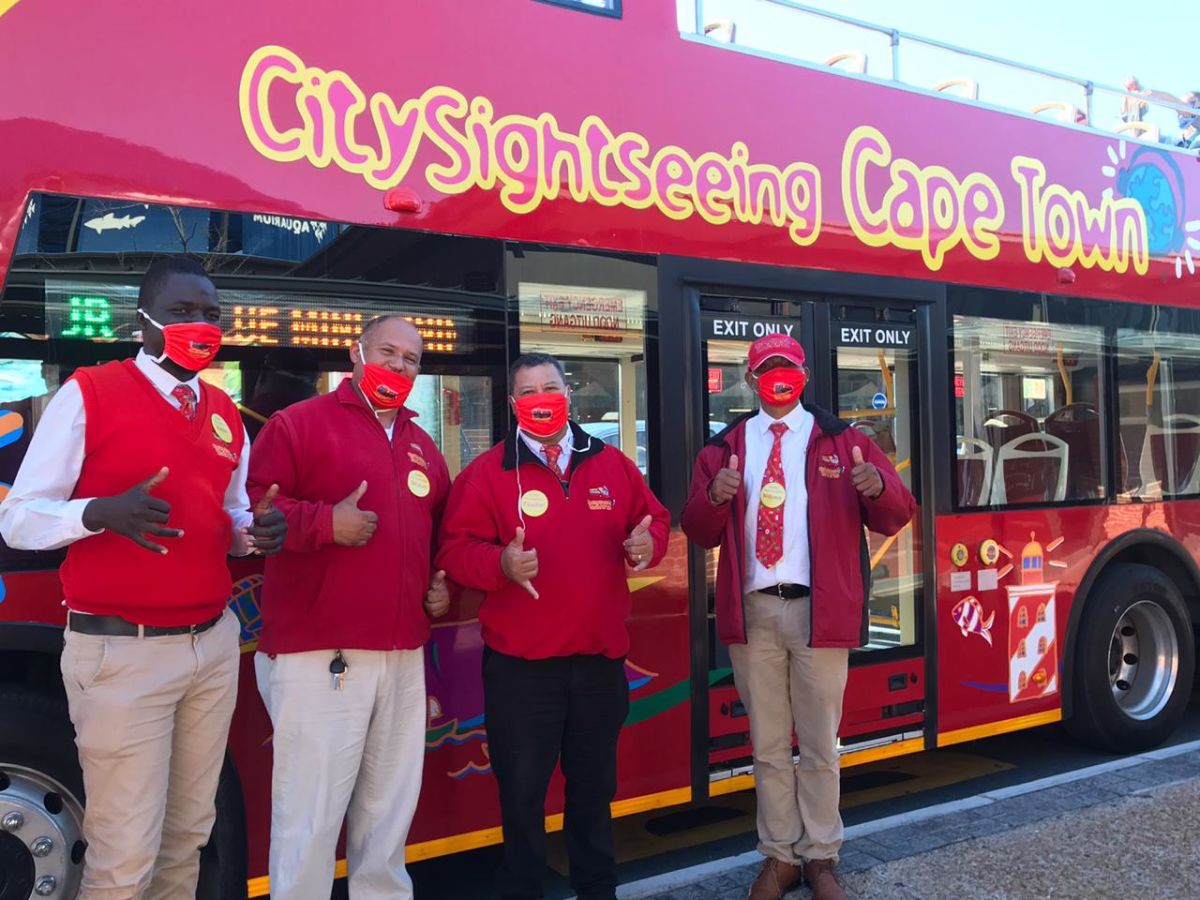 Safety First
The WTTC Safe Travels stamp has recognized Cape Town in its entirety as a safe destination and this is extremely important for us as a supplier to the tourism industry to help promote the city to all visitors.
Cape Town is open for business and City Sightseeing can't wait to welcome you on board so that we can once again experience the magic of our city together.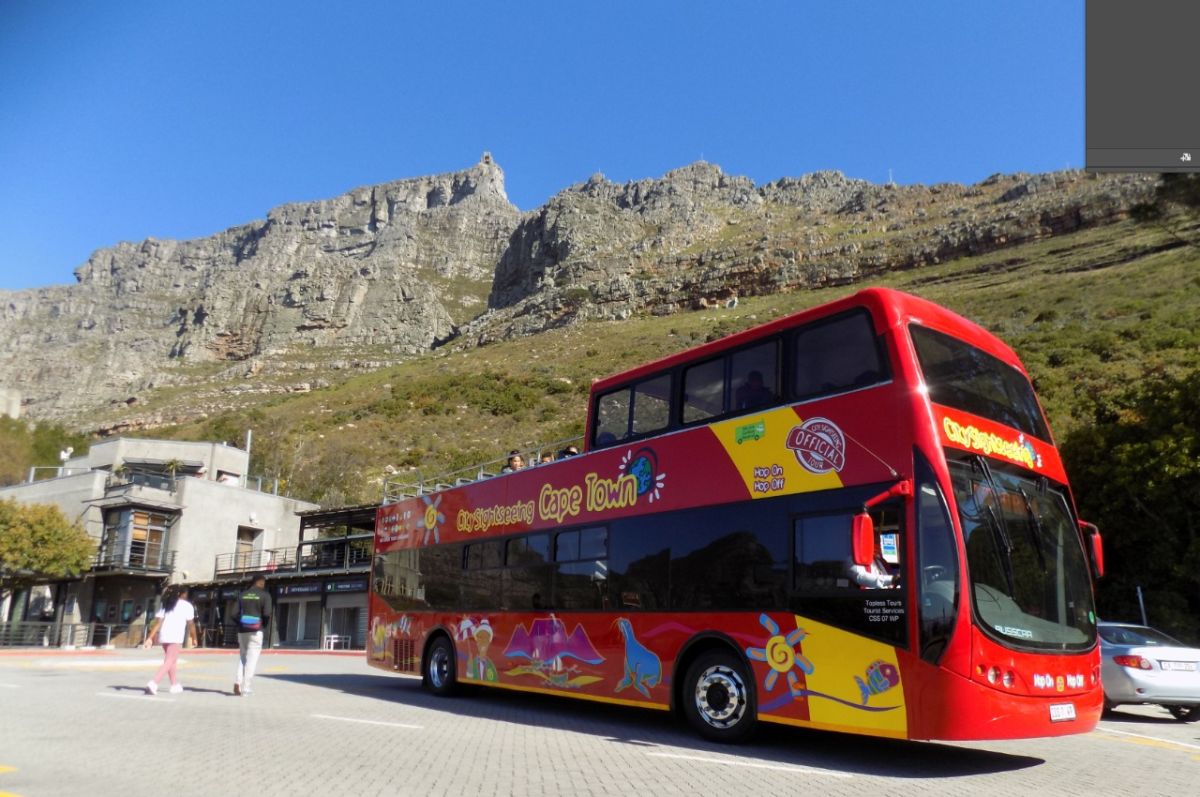 Table Mountain
We provide a safe experience for our guests and staff alike, for all to travel with the peace of mind that we are certified and travel-ready. We are committed to doing what it takes to ensure a wonderful day out for you and your family. Jump on board and enjoy our city together once again.