July 2020
So, you're heading to Cape Town, adventure is in the air, and you're all set up to get touring. You've most likely done your research, and have heard of Cape Town's top attractions; Table Mountain, the Victoria and Alfred Waterfront, Robben Island. But once the city and its attractions are reopened, there are also so many unique offers and unusual activities that make it even more noteworthy.
Here are 10 unusual and exciting things we've found for you to do while touring the Mother City after lockdown.
Scuba dive the aquarium
Visiting the famous Two Oceans Aquarium is a great way to explore the stunning sights of Cape Town's oceans, but why not get an even closer look and go scuba dive in some of their incredible displays? From the predator exhibit to the magical kelp forest, you can go on a guided underwater experience in the safety of crystal clear water and see some amazing sea creatures up close.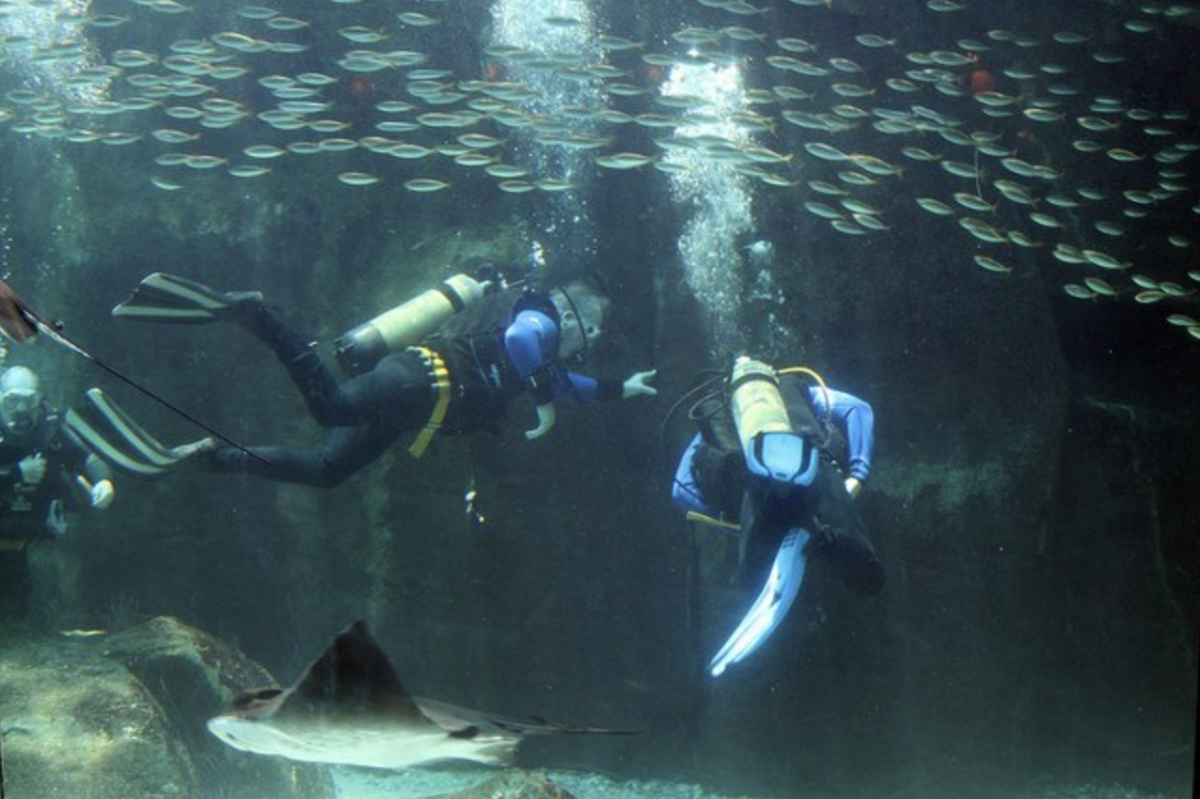 Scuba dive in the Aquarium
Kayak with the penguins
Already one of the only places in the world where you can see the famous African penguin, Simon's Town also offers visitors the unique opportunity to see these adorable yet endangered birds up close. Spend a day on a guided kayak safari and head out past the Naval Harbour, around to Boulder's Beach and swim alongside our favourite feathered friends. You might even see a Cape fur seal or some migrating whales between July and December.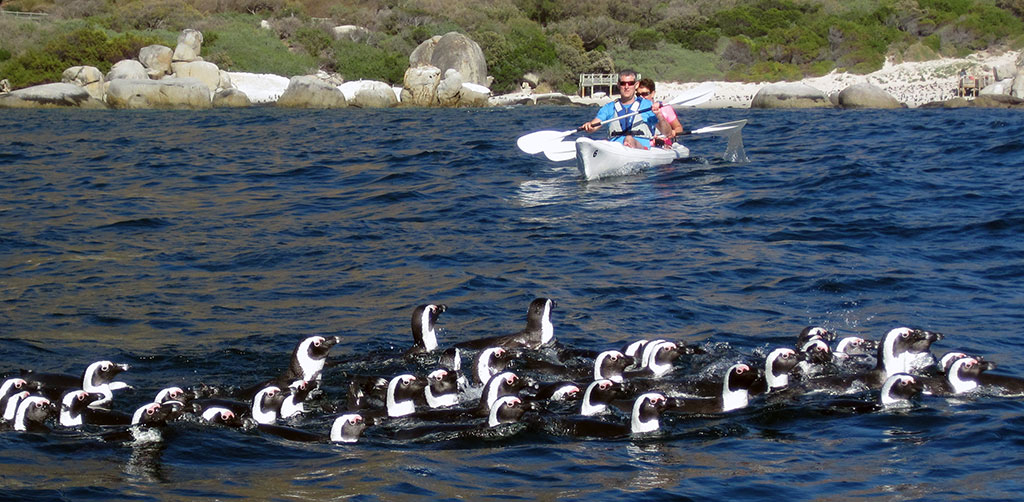 Kayak with Penguins
Meet the ghosts of the castle
The Castle of Goodhope is rife with history and tells so much of Cape Town's rich story. But with over 350 years to show for it, there is plenty of darker, more mysterious history. The Castle is known for being one of the city's more haunted attractions and comes with a plethora of creepy tales. Read-up on them before you go visit, and see this attraction from a whole nother perspective.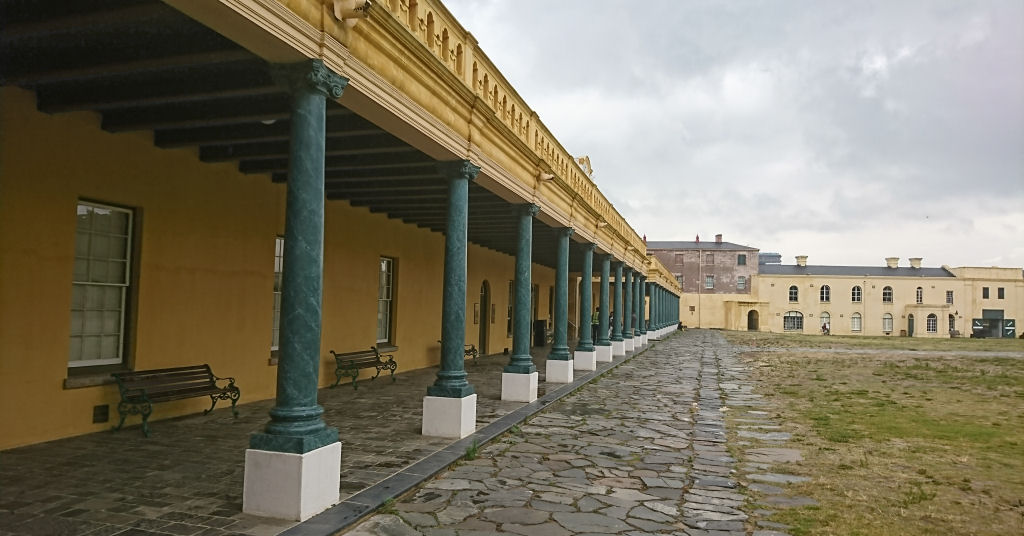 Enjoy an open-air movie
Cinemas may be a diamond dozen these days, but why watch a movie indoors when you can sit and enjoy the big screen under the starry night sky? The Galileo Open-Air Cinema is one of a kind and offers a range of venues across the city where you can watch a brand new blockbuster, cult classics or even golden oldies along with your very own picnic and blanket. The perfect idea for a romantic evening with your someone special.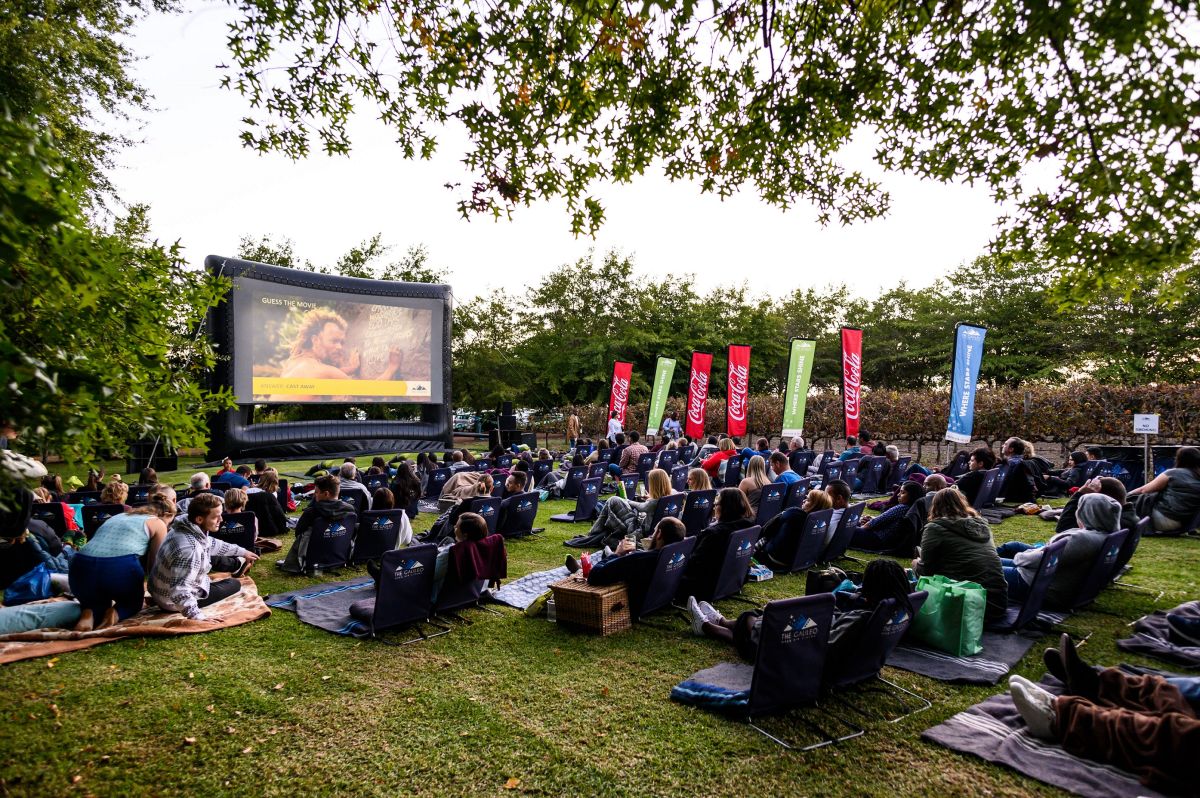 Galileo Open Air Cinema
Explore the underground tunnels
Not just a pretty face, Cape Town also holds a historical underground network of canals and rivers, some of which date all the way back to 1652. Originally used to supply the Company Gardens and passing ships with fresh water, they were eventually arched over and forgotten in 1895. Now you can take underground tours to explore these historic tunnels with their old tales and impressive architecture that run all the way from Table Mountain to the Castle of Good Hope. So, grab your gumboots, flashlight and sense of adventure!

Tunnel Tours
Tour Franschhoek on the Wine Tram
Travelling through the Franschhoek Valley's extensive vineyards, breathtaking scenery and world-class cuisine, the unique open-air, oldschool Wine Tram offers 8 different route options and a vast number of stops to explore - including some of South Africa's oldest and most distinguished wine estates. Hop on or off at any of them for delicious wine tastings and pairings, educational cellar tours, kid-friendly entertainment options, world-renowned cuisine and thrilling outdoor activities.

Tram Tour
Go road tripping in something vintage
The varied landscape of the Cape offers an endless combination of views, settings and opportunities to explore, and how better to explore it than in the utmost style. This vintage car experience offers you a day cruising around in a 1962-style Cobra 427 convertible. Whether chauffeured or self-driven, a full-day or just a sunset zoom, you can travel the peninsula in style from Cape Point to the Winelands and more.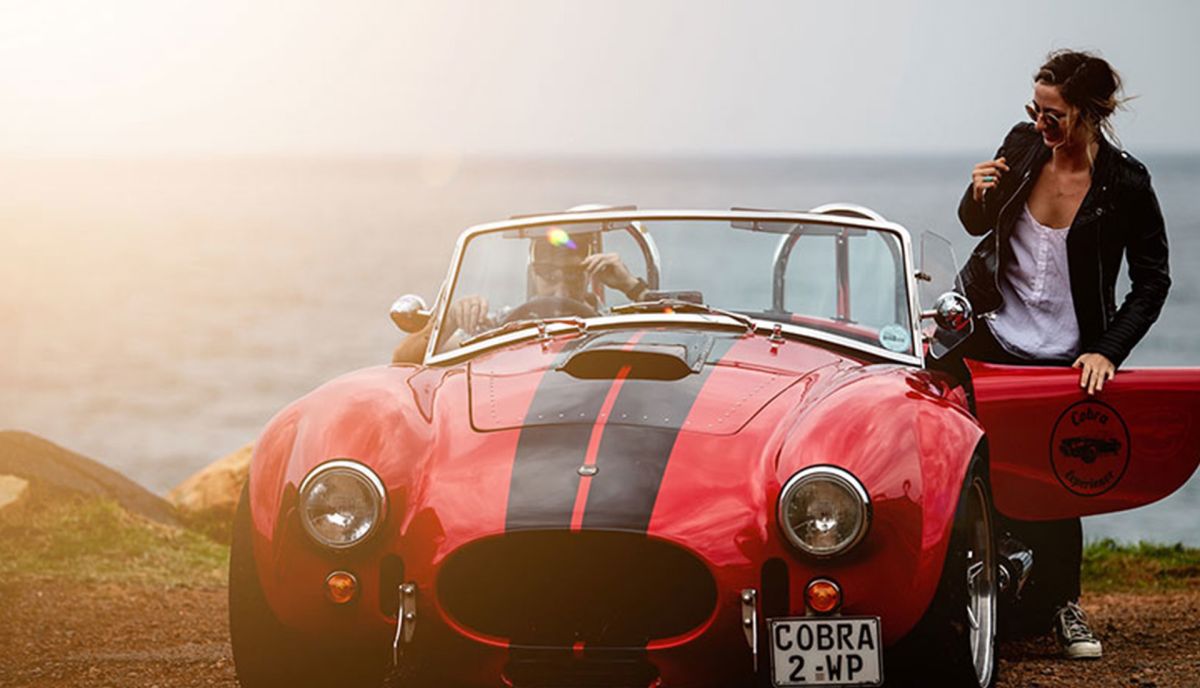 Cobra Rentals
Get jazzy in the city
Cape Jazz is said to have developed its signature sounds from the unique blend of people, cultures and sounds originally brought to the Cape by trade ships. Finally bursting onto the scene at the end of the 50s, Cape Town's jazz scene now boasts a variety of jazz clubs and events, and even hosts the fourth-biggest jazz festival in the world. Step out and experience this jazz evolution of Cape Town with a Jazz Safari Tour where you can meet local musicians, dine on traditional cuisine in their homes, and discover the city through their music of exile and freedom.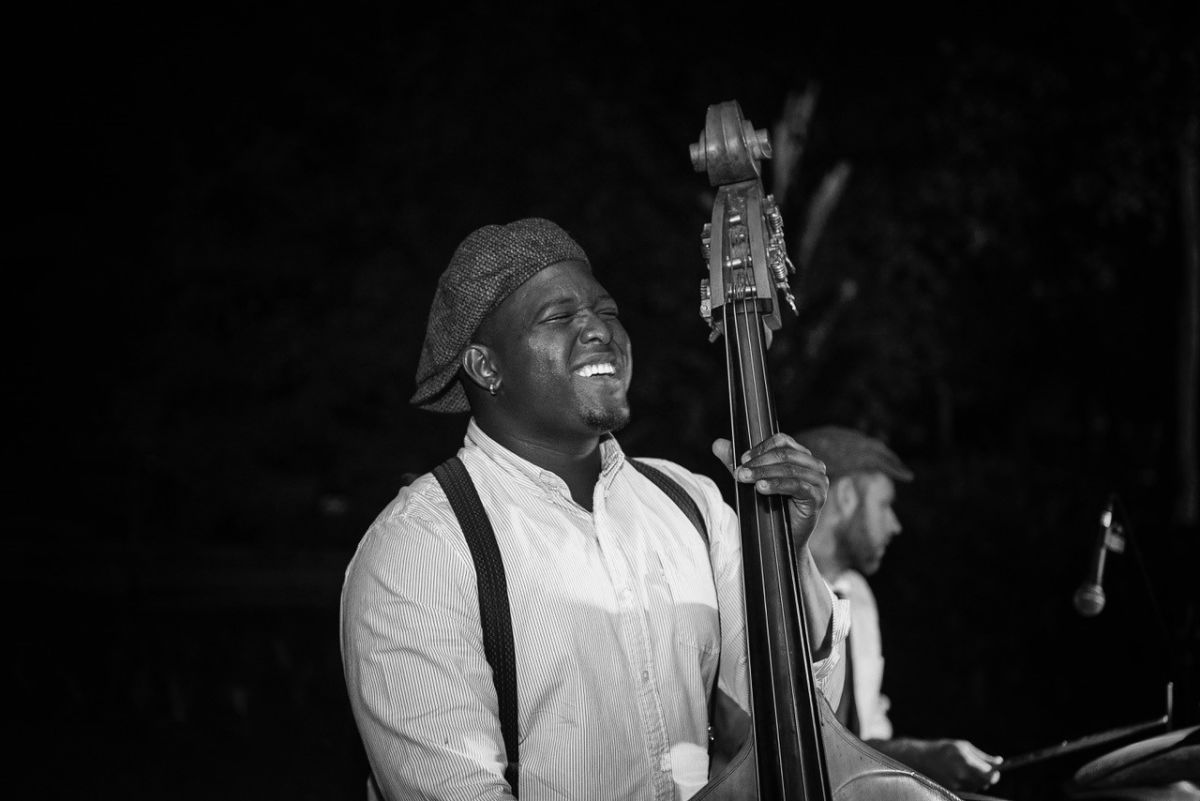 Jazz Musician : Dan Shout
Dine somewhere different
Honoured with world-famous restaurants headed up by award-winning chefs, it's no surprise that Cape Town is the cuisine capital of SA, but all these options can make it hard to choose just one. That's why we think it's time to try something a little different. From guided classes to foraging for your own ingredients, you can find all types of unique dining experiences dotted around the city that are well worth exploring.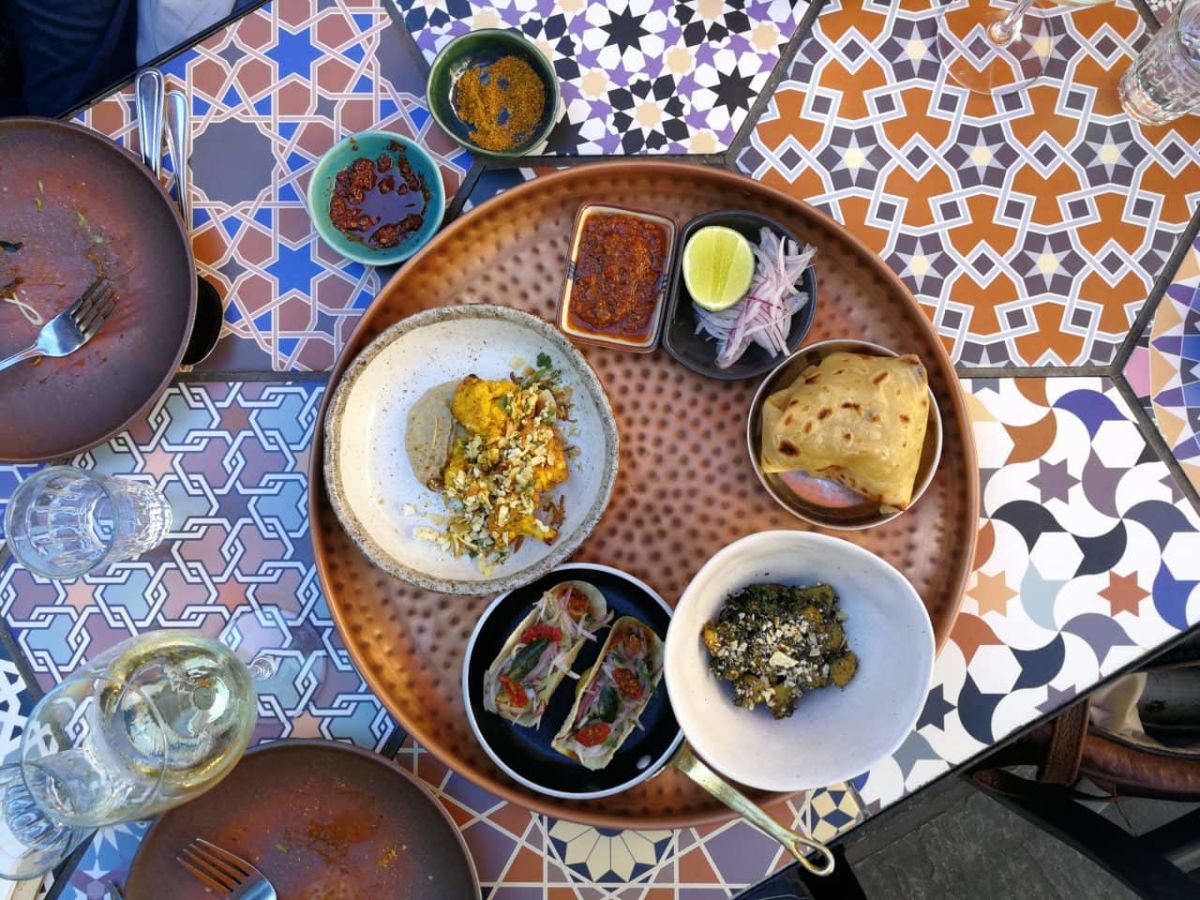 Unique Dine options
Safari for a day
While it's no secret that SA is the place to go to see the Big 5 and all things safari, Cape Town offers its visitors the unique opportunity of seeing it all right on the doorstep of the CBD. There are many national parks and private reserves within only an hour-or-two's drive of the Metropol where you can have your very own iconic African adventure and hop on a day tour to one of these many destinations.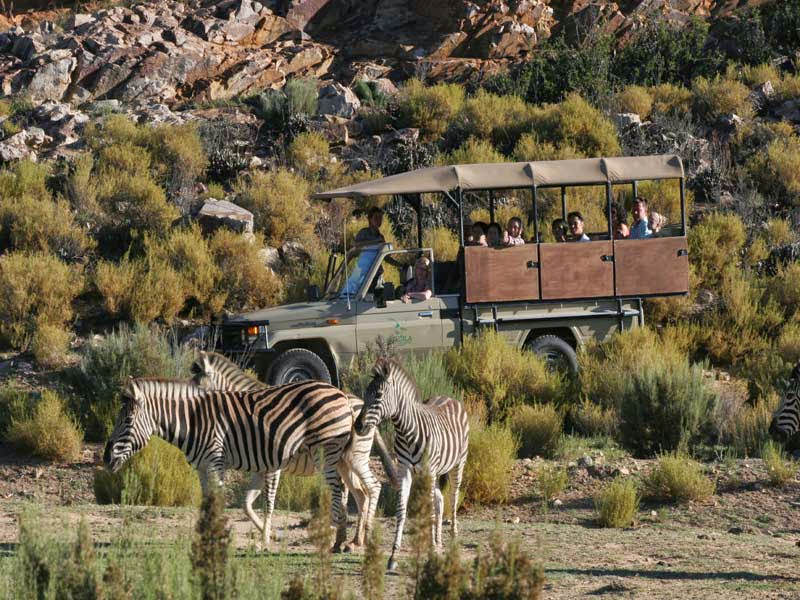 Aquila Private Game Reserve
When it comes to exploring the extensive Cape with all its amazing drawcards, don't forget about the weird and wonderful things that you can find off the beaten track. There is always more to explore than you think.