April 2020
Grab a friend, gather a group, or dine solo at one of these unique and quirky dining options to celebrate the love of everything, especially - food!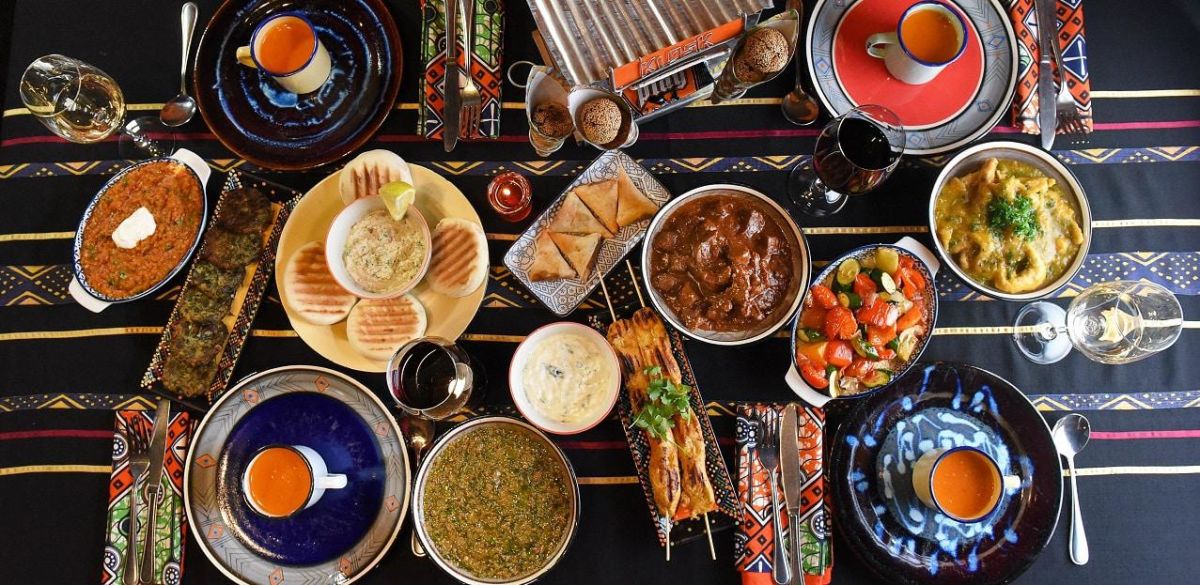 Unique eateries
Some Korean DIY
Rather than the typical wine-and-dine situation, head over to Galbi Restaurant in the CBD Stop 6 and 13) for some do-it-yourself Korean-fusion BBQ. This unique spot puts together the best of Korean and South African dining and features small tabletop grill sets where you can prepare and 'braai' your own food. You can choose from an exciting array of meats including ostrich, kudu, zebra and warthog to cook and pair with a variety of classic Korean side dishes. Your main meal is seasoned by the professionals in the kitchen and brought to your table for you to cook. If you would rather sit back and relax, you can choose one of the traditional Seoul dishes like jjigae, bibimbap and buchimgae from the à la carte menu.
A taste safari
In Green Point, near stop 2, you will find the Gold Restaurant - a multi-sensory African experience. The exquisite decor and traditionally-clad wait staff are vibrant and welcoming, and the 14-course Cape Malay and African menu is ready to set you off on a taste safari from Table Mountain to Timbuktu. Taste the exotic Malawi sweet potato cakes, Cameroon Benne chicken salad, Xhosa pot cornbread, and South African Mandazi.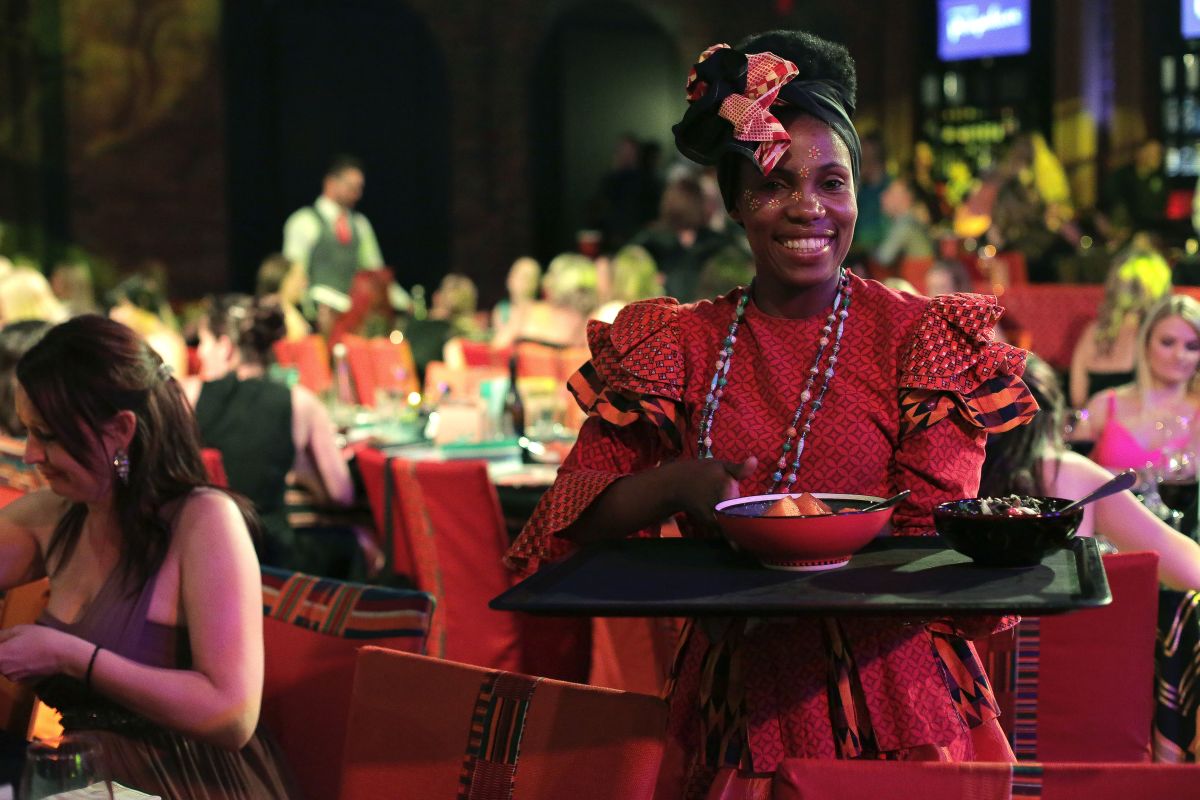 Gold Restaurant
The atmosphere in the tented courtyard is also vibrant, and if you are feeling brave, you can join in a drum circle and learn to play the djembe. Better yet - you also get a free drumming session or a glass of sparkling wine when you purchase a City Pass.
Wining and dining with a pro
Dining out is not only about the food, but also the talents and hands that prepare it. The popular Chef's Table (Stop 13) in the CBD is a boutique and intimate social dining experience hosted by Chef Santi Louzán in his very own home kitchen. Here guests will be guided on a culinary journey as Chef Santi shares the stories of his Spanish roots, traditional home cooking, all the way up to his Michelin background.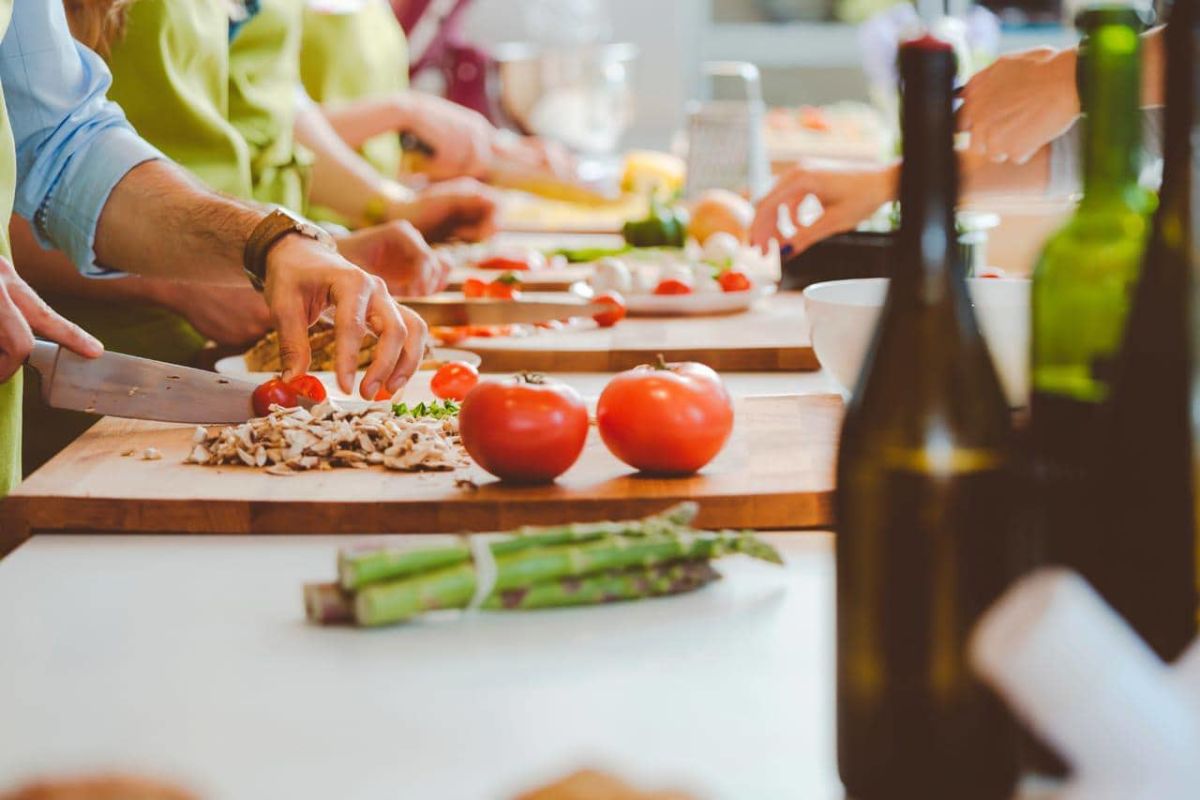 Chef's Table
The dining room seats up to 16 people and can be booked as a social table where you dine with other patrons, or as a private group or function. The experience then includes seven amazing courses prepared right in front of you and five tasting wines. They have also recently introduced interactive cooking classes which are well worth the cost to cook alongside such a top chef.
A foraging-good-time
There can be no fresher way to prepare a hearty meal than to hunt around and collect your own fresh ingredients right from nature. So, why not team up with the Table Bay Hotel's executive chef - Jocelyn Myers-Adams for some professional guidance on a The Table Bay foraging expedition (Stop 1). Explore the city's natural outdoor market while learning some of the basics of foraging, join a cooking experience with the chef, and enjoy a three-course lunch made with your very own foraged goods.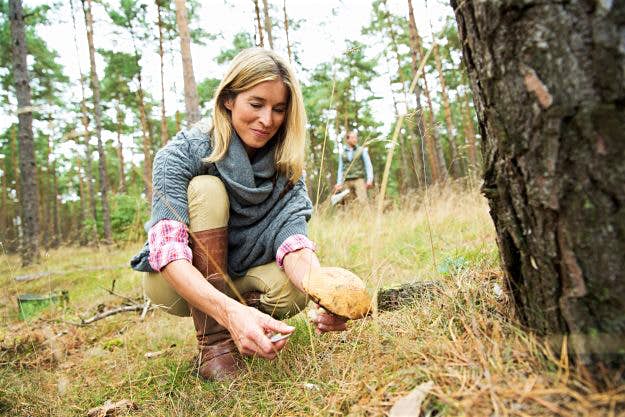 Dinner with a side of mystery
Join an interactive and true who-done-it scenario to test your detective skills and earn your dinner. Let's set the scene. A ship has run aground. Valuable cargo has gone missing. And the captain's just turned up dead. You and your guests will need to figure out potential motives and try to establish alibis in your effort to find the killer.
Bepartofthemystery hosts regular mystery dining experiences across the world, and of course - Cape Town is one of their favourite venues. This hosted mystery experience is held at various venues around the city including ones near Stop 17 and 18. These events then include 3 interactive clue sets performed over a two-hour session, while you dine and enjoy the ever-changing cuisine.
Learn to cook like a local
Cape Town offers a rich culinary history from it's Cape Malay demographic. A style introduced into the Cape in the 17th century when the forefathers of the current community were transported as slaves from Southeast Asia.
Bo Kaap
The epicentre of Cape Malay Cooking is found in the Bo-Kaap suburb (Stop 6) of Cape Town, where this spicy and aromatic cooking is still practiced today and through many years of evolution, is now considered uniquely Capetonian. So much so, that there are now several companies that offer cooking lessons and tours for those keen to learn about Cape Malay culture and the cooking techniques. Book yourself on one of these tours to experience the distinctive cuisine and cooking approach, but also to experience the inherent vibrancy, unique dialect and musical style of the Cape Malay culture.
Try out one of these companies for a sensory experience you won't forget:
Don't forget about your just deserts
To top off a unique gastronomical tour of the Mother City, try your hand at making your own desserts. The Lindt Chocolate Studio at the V&A Waterfront (Stop 2) is a dream come true for any chocolate lovers, and a perfect way to impress a date, or celebrate an anniversary. Be sure to book your spot in advance and experience the true delicacy of indulgence.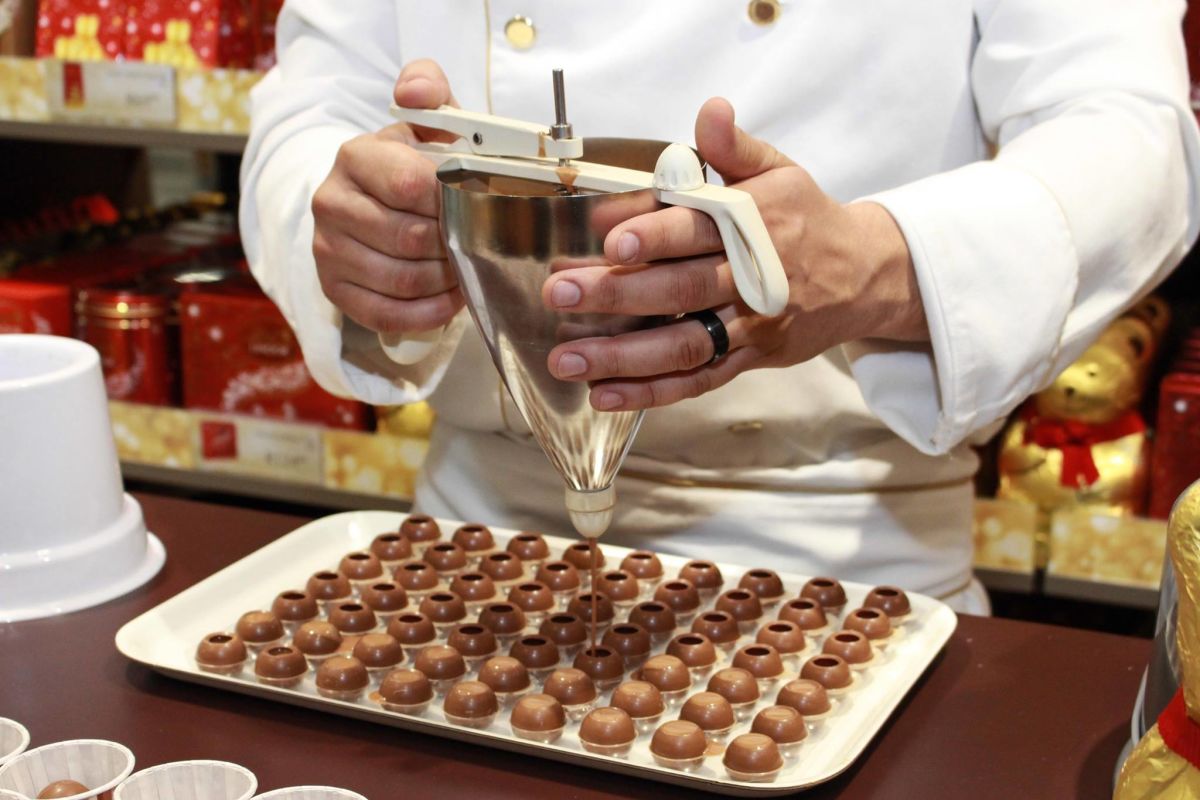 With so many delicious opportunities around the city, be sure to dress comfy, come hungry, and be prepared for a sensory overload. City Sightseeing will do the rest.