Sunsets are magical and a wonderful way to end your day off on the right note. Looking for a great place to watch the sunset in Johannesburg? Here are some cool spots.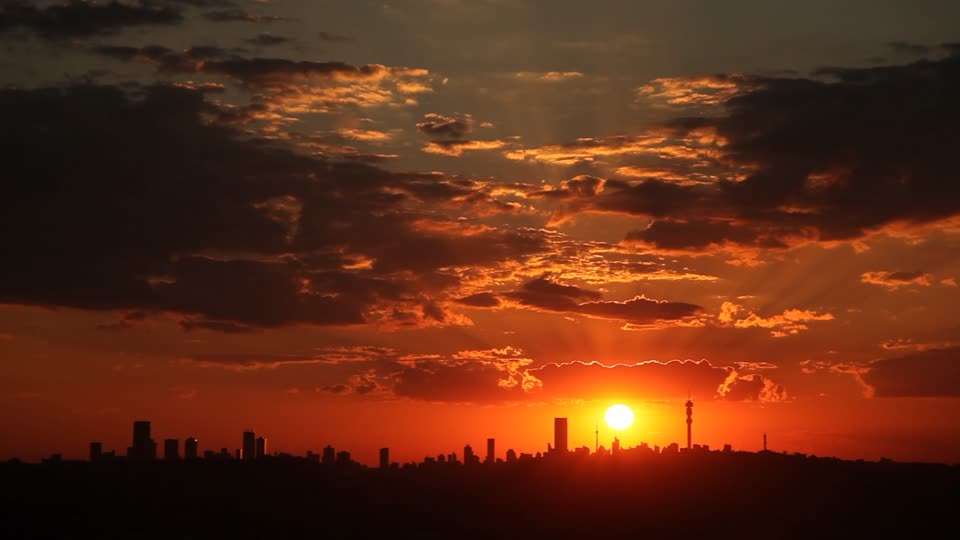 Credit: Framepool
What would life be like without a sunset? I can't even imagine. Johannesburg has some incredible sunset view points and it's all about finding the right place to catch the rays setting.
We've found a few awesome places where you can watch the sunset in Johannesburg. Be sure to take your family and friends.
●
Randlords - Braamfontein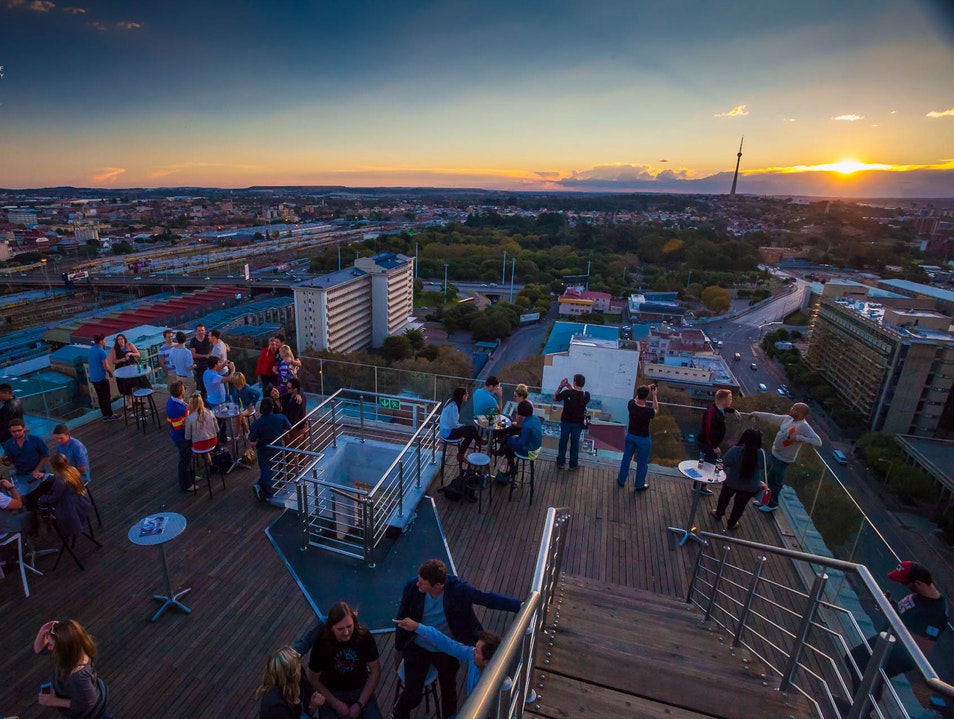 Credit: Afar
Randlords in known to be the most exclusive venue in Johannesburg - think floor-to-ceiling and wall-to-wall glass. This is the place to be for sunset. If you enjoy cocktails, make sure you head here for evening sundowners and tapas for appetizers.
Good to know: If you're heading to Braamfontein on a Saturday, make sure to stop by the Neighbourgoods market where you'll find delicious treats, food and drink, before heading to randlords for a sundowner.
●
Carlton Centre - Joburg CBD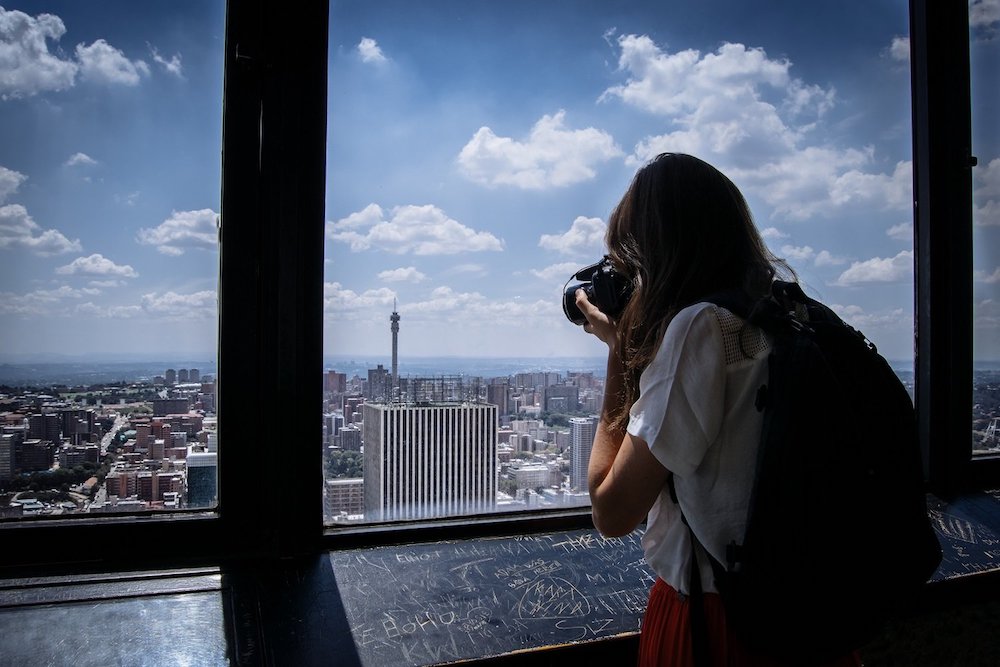 Credit: In Your Pocket
Known as the Top of Africa, the Carlton Centre not only is the highest building in Johannesburg, but it is also a shopping centre. Enjoy panoramic views of Johannesburg with views of the mining belt along the gold reef, the FNB Stadium (Africa's largest), Gandhi Square, the skylines of Braamfontein, Hillbrow and Sandton, and more.
Admission:
From 8 years to adults: R30 per person
Children under 8 years : Free
Group of more than 20 people: R20 per person
Visiting Hours:
Open weekdays: 9am – 6pm
Saturday: 9am – 5pm
Sunday: 9am – 2pm
● The Living Room - Maboneng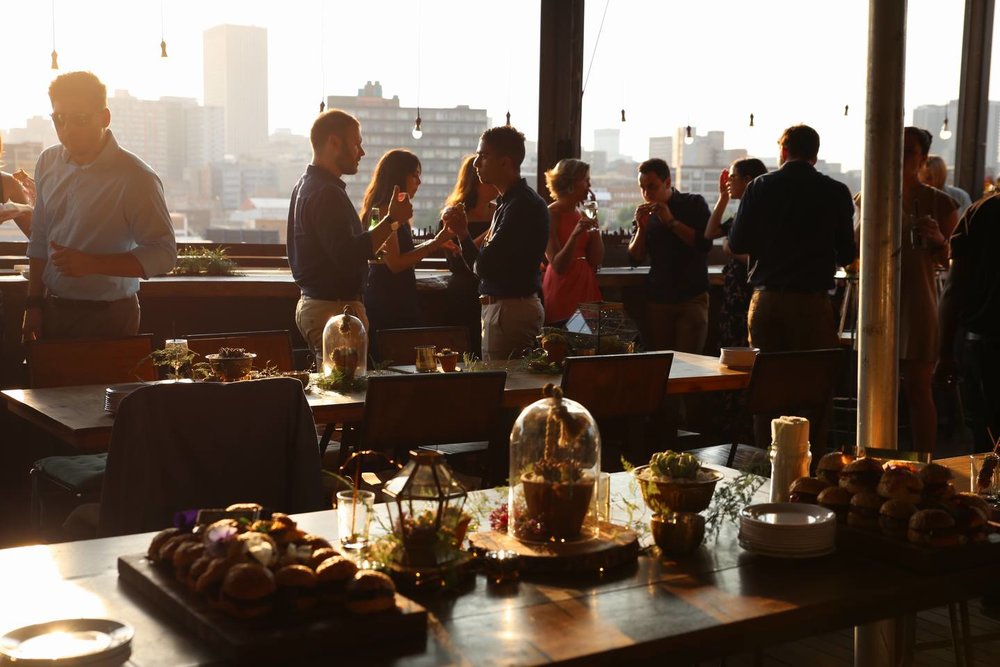 Credit: The Living Room
The Living Room in Maboneng is a blend between natural and urban offering a unique dining experience. The rooftop cafe provides a magical setting to enjoy the scenery as the sun sets. Head here for an awesome sunset experience.
Good to know: Before heading to the Living Room, stroll the streets of Maboneng and browse the local stores. You'll be surprised what you find hidden away in this trendy and upcoming area.
As a family or with a group of friends, you can easily jump on the City Sightseeing Bus and enjoy a scenic route to your destination. Jump on either the yellow, red or green tour and hop off at Braamfontein, the Carlton Centre and Maboneng to catch the sunset.
For more information on transport options with City Sightseeing Bus, check out the City Sightseeing timetable and ticket costs here. Buy your tickets online and receive a discount.
Take time to catch the sunset before you head off into your evening activities. There is beauty in watching the sun set and being mindful of the present moment. Next time you see the sun setting, take it in for everything that it is. Life is too short not to appreciate the beauty around us.
Check out these related Johannesburg activities:
● Visit the Top 5 Trendiest Hotspots in Johannesburg with the Red Bus