January 2021
Make the most of the extended school break… it is time to enjoy your staycation in the City of Gold. Joburg offers so many amazing places to visit, and includes something for everyone. Whether you are looking for a day out with the family, visiting some new and trendy spots with friends, or simply wanting to meander at your own pace, there is most definitely something for everybody's tastes.
Outings and experiences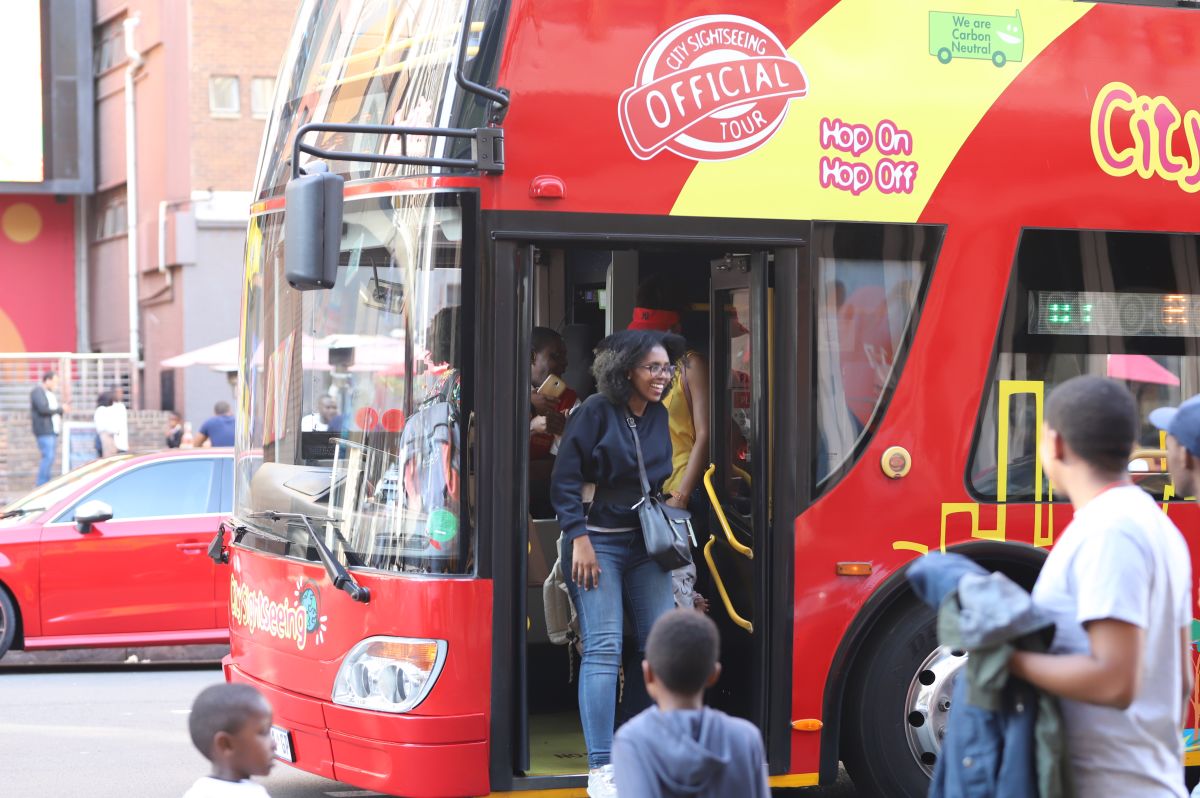 City Sightseeing Joburg
Image Source: CSS Archives
A family day on the Red Bus with City Sightseeing is the perfect option to explore the city, without the need to search for parking or keep the kids entertained in the car. Leave that up to us! With over sixteen stops, and taking you to twenty of Jozi's top attractions, the bus allows you to experience Joburg at your leisure. Join our Green Tour that starts from our main departure point in Rosebank, which includes highlights such as the leafy suburbs around Zoo Lake, the Johannesburg Zoo, and the Military Museum, before reaching Constitution Hill. Here you can link up with the Red City Tour which takes you around the inner city visiting the viewing deck on the 50th floor of the Carlton Center, the Museum of Transport, Gold Reef City Theme Park, and the Apartheid Museum before returning to Constitution Hill via Newtown and finally back to Rosebank.
Sun, fun and thrills at Gold Reef City
A full day out at Gold Reef City Theme park has always been on the agenda for any family during the holidays. Being the largest of its kind in South Africa, this theme park offers eighteen thrilling rides, of which thirteen are dedicated kids rides and the Jump City Trampoline Park. Also, it offers the only authentic underground mine tour in Johannesburg. After a thrilling ride or a tour of the gold mine, you are spoilt for choices to dine at, as the park offers twelve dining options - catering for every taste and wallet. From elegant and contemporary, to family and child-friendly restaurants, there is something for everyone. If you are enjoying yourself too much on the rides and looking for a quick bite, there are also ten fast food outlets available.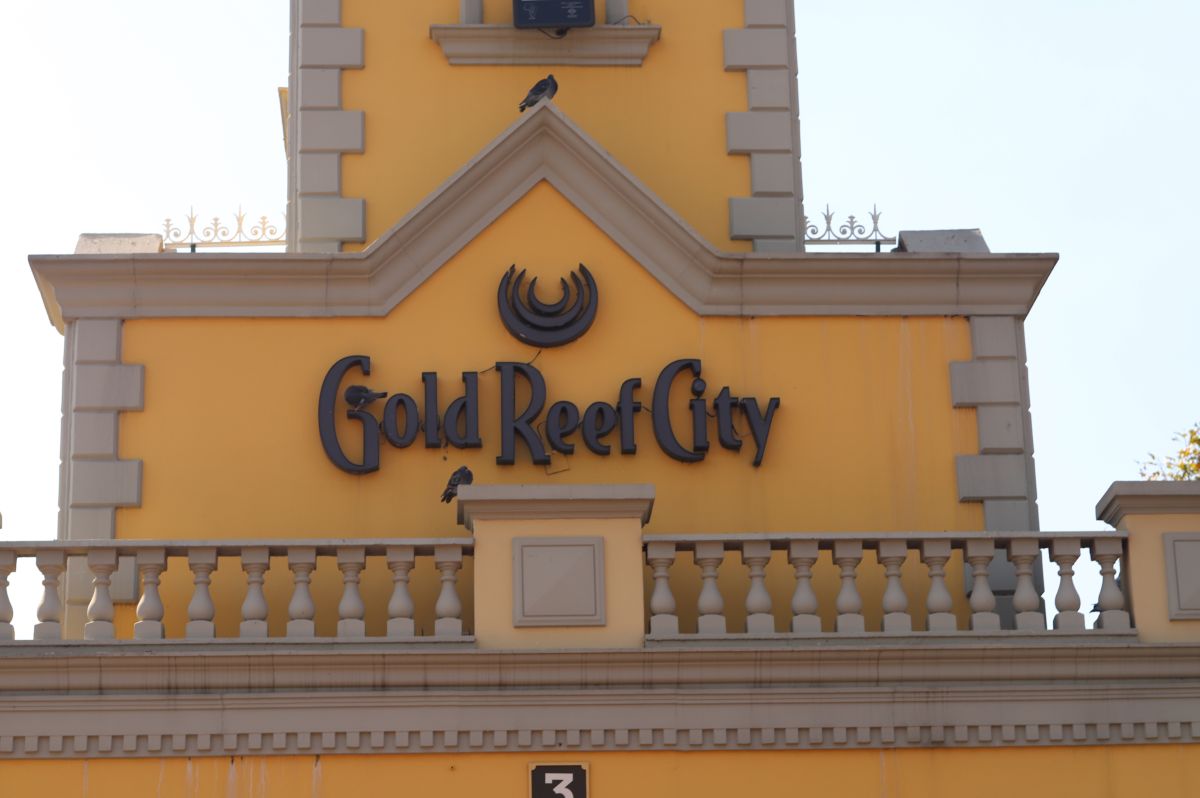 Gold Reef City
Spending the day out in Nature
If you are wanting to be one with nature, take a Walk in The Wilds. Amid the upmarket suburb of Houghton is The Wilds, a conservation area since 2006, which has over sixteen hectares of amazing indigenous vegetation and lovely small hills (koppies). A walk on the network of paved footpaths, and up hillsides, will give you fantastic views over the city from several different angles. You can spend more than half a day here exploring the area which also offers whimsical animal art along the route.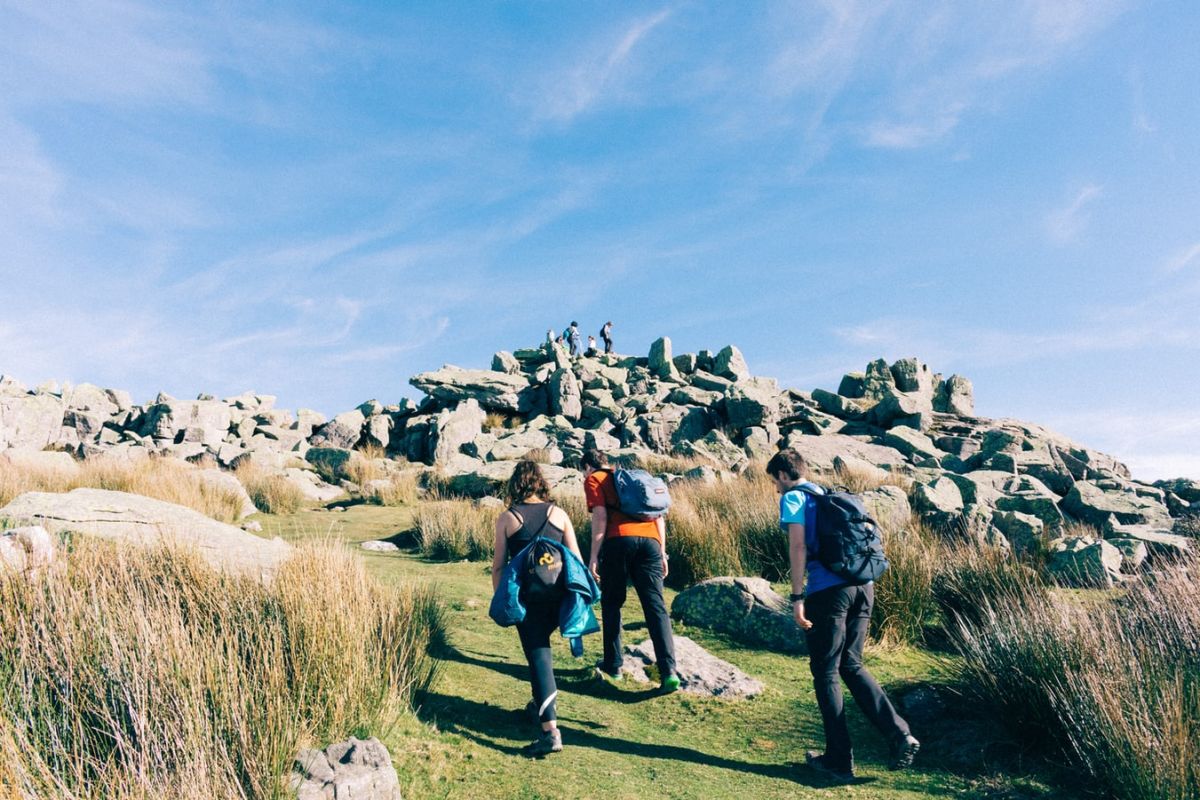 Walking in nature
Dining in Jozi
If you are looking for a new restaurant to dine out with your friends, there are so many options in Jozi, but we have highlighted a few of the new up and coming trendy spots.
Starting the day with breakfast you must visit the latest hot spot in Katherine Street - Pablo Sandton. Loved by hip Joburg foodies, this restaurant is tantamount to the new and trendy brunch culture. Based at the Mint Hotel, this sleek restaurant styled with a raw industrial edge offers indoor and outdoor seating which has views over the sparkling pool and terrace. Highlights include their Amigo de Pablo coffee (made from their blend combining Columbian, Guatemalan, and Ethiopian coffee) with menu choices including a Shakshuka bowl or oven-baked granola with thick Greek yoghurt and seasonal fruit.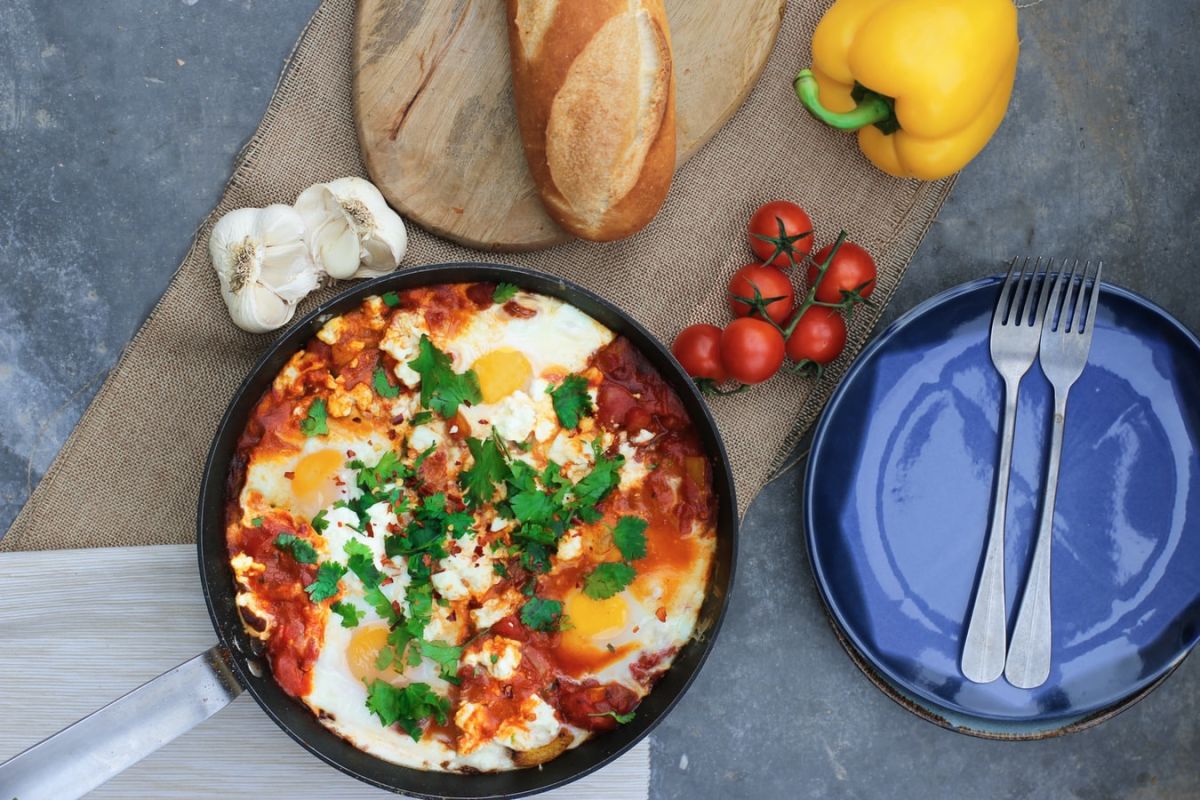 Breakfast
For the vegan/wholefood diners, you must try Lexi's Healthy Eatery in Sandton. They are striving to create a menu with the most sustainable, conscious, moral, and nutritious way of living. Whether you are vegan, vegetarian, banting, paleo or just trying to make small healthier, more moral, and eco-friendly choices every day, this is a definite restaurant to visit. From their nibbles menu try their Crispy kale chips, their famed Polenta Truffles, or their African-inspired Morogo spinach. From their signature menu, the Grapefruity Green Curry is a must-try and Insta-worthy too. This menu item includes black rice noodles with a green Thai-style coconut sauce with Shiitake mushrooms, broccoli, roasted butternut, and grapefruit served with a crunchy rice paper chip.
If you are after a modern European dining experience a must-try is Olives and Plates Restaurant. Housed in a beautifully restored old-Dutch style building, its elegant finishes are only exceeded by their delicious and affordable menu. Situated at what was known as the WITS Clubhouse, an ode to tradition is exemplified not only in the architecture but in their promise of serving the best quality food. Their menu starts with their ode to delicious food by stating "good food takes time" as all their meals are freshly prepared to order. Join for breakfast or lunch, and be sure to prebook for their Sunday specials, which includes live entertainment and kids activities.
Drinks with a difference
When one talks of wine tasting in South Africa, we always think of Cape Town, right? Luckily for us, the Gerakaris Family Wines now brings boutique Cape wineries to the Johannesburg market. Located on Marlborough Avenue in Craighall Park, this winery has evolved into a holistic wine enterprise focusing on the winery, wine education to all, as well as wine consulting and 'garagiste' winemaking (yes, they will educate you on making your wine at home in your garage). Their tasting room is open Wednesday to Friday from 12:30-5 pm. Saturdays from 11 am-4 pm and Sundays from 11 am-2 pm. (Check COVID restrictions)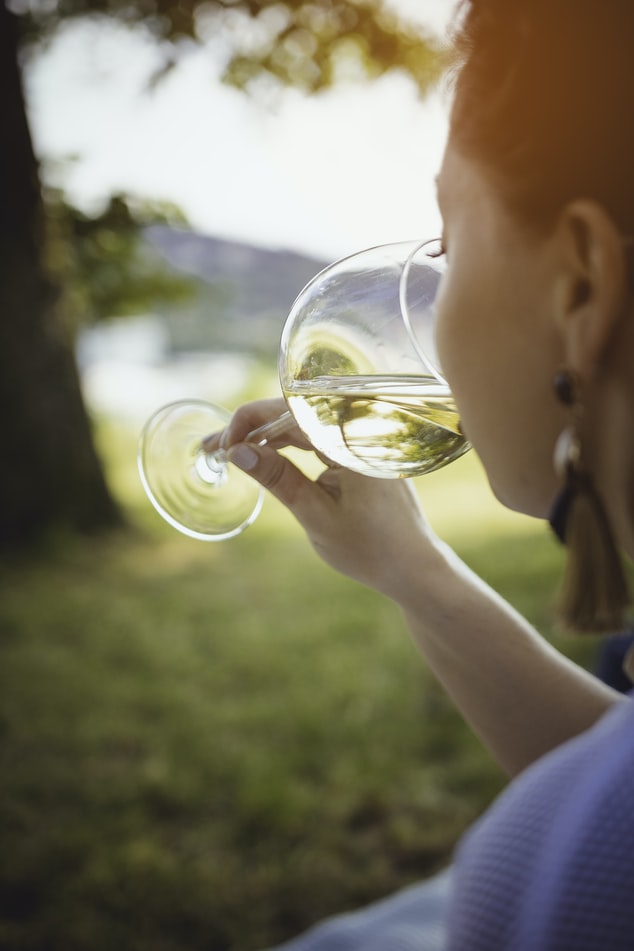 Wine in the sun
Located in Cradle of Humankind, you will find a gin tasting experience second to none. This internationally proclaimed World Heritage Site, located about 50 km northwest of Johannesburg, was declared as such by UNESCO in 1999, which currently occupies 47,000 hectares and contains a complex of limestone caves. It was here that Flowstone first experimented with Wild Cucumber as a garnish in a sundowner – and the idea of Flowstone Gin was born. Now the holder of one of South Africa's largest and most prestigious wine and spirits awards, their gin range was awarded three double gold awards in one year. Other bespoke gins in their range include the Bushwillow, the Marula, and the Snuffbox.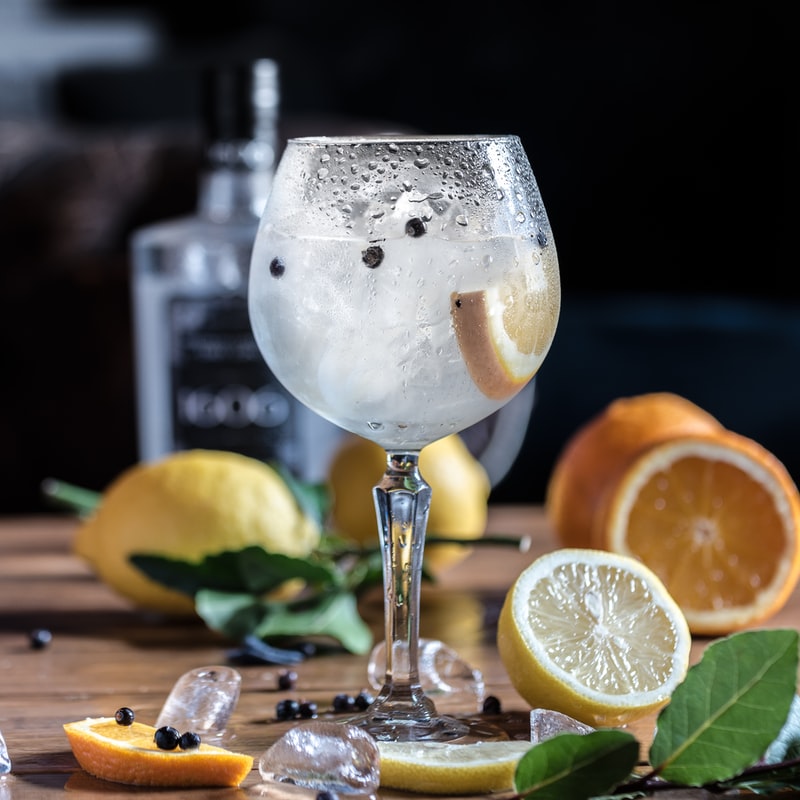 Gin tasting
Whether it's an activity, a day out, or a meal and drinks with friends, it's time to start planning your 'staycation' in Jozi.