If you're visiting Gauteng one place you must visit is the Gold Reef City in central Johannesburg. Explore a weekend away in Gold Reef City filled with a little adventure, history and family fun with these five tips.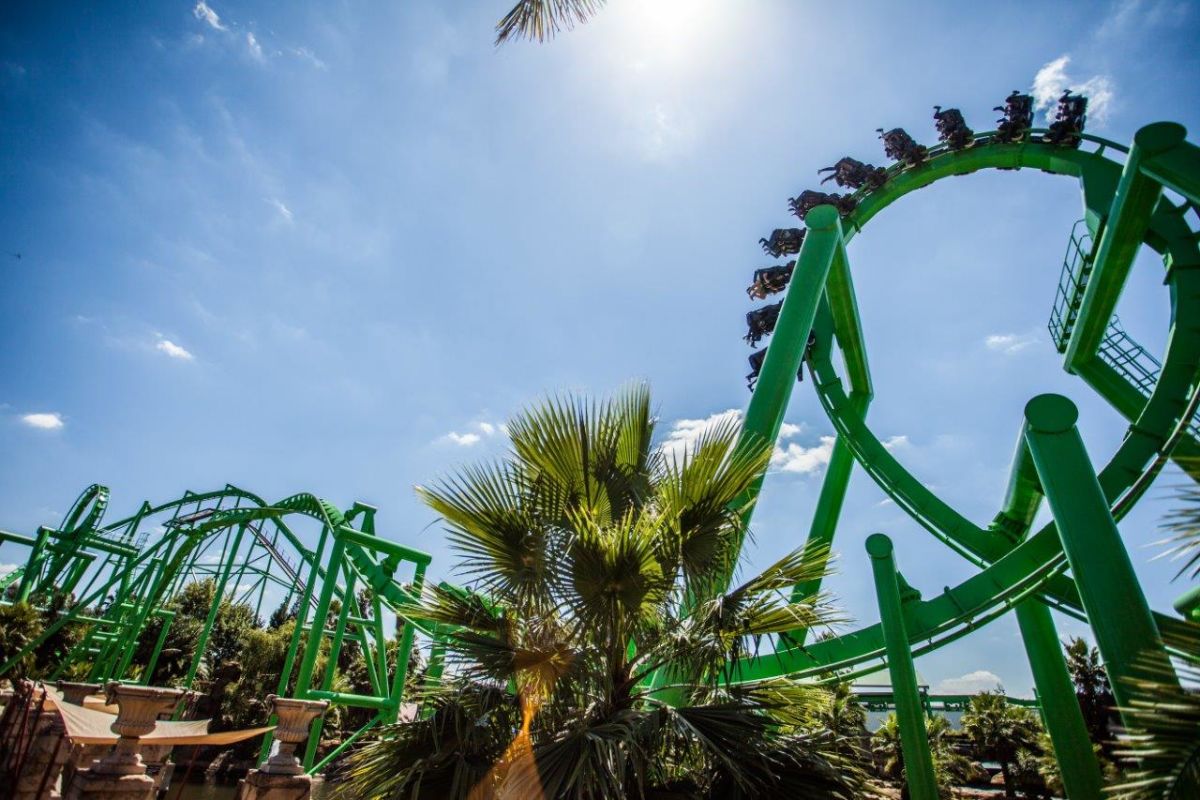 Credit: Heather Hook
The Gold Reef City theme park is located in central Johannesburg and was built around the 19th century gold mine. When walking through this theme park your world is set back in time. Not only do you experience the history behind why Johannesburg came to be the city of gold, but Gold Reef City is also filled with a multitude of fun activities the entire family can enjoy.
There are a few must-dos while you're in Gold Reef City and we wanted to make sure you are fully aware of them. When visiting Gold Reef City make sure you do the following:
● Take the Jozi City of Gold Tour
Understand how Johannesburg came to be known as the city of gold by exploring what life was like in the 19th century in a burgeoning mining camp. You'll be taken back to the 19th century as you walk through the various museums and surroundings. You can also experience an underground tour, as well as a gold pouring introduction.
Top Tip: Catch the City Sightseeing bus to Gold Reef City and make sure to check the time table. Produce your City Sightseeing bus ticket at the Gold Reef City main entrance and only pay R110 per person for the tour. The experience lasts approximately 2 hours.
● Experience the Roller Coaster Rides
Do you enjoy the feeling of adrenaline pumping through your veins? With over 30 thrilling rides available on offer when visiting the theme park, make sure to visit the roller coasters and rides. You'll be amazed by the views. If you're serious about adrenaline rides you won't want to miss the Anaconda or the Jozi Express.
● Watch a Movie at the Victorian Themed Cinema
The cinema is a Victorian themed train station complex with an array of the latest blockbuster films for you to watch. Enjoy a movie in a surreal setting and make sure to take note of the available discounts. If movies are your liking, be sure to try out the theatre, which caters for all play preferences.
If you're planning to visit Gold Reef City, you can also catch the City Sightseeing bus and make an adventure out of the trip on the way there. Treat yourself to a weekend away. Make memories with the family and remember to always enjoy the time together while you still can.
"I've learned through the years that it's not where you live, it's the people who surround you that make you feel at home." - J.B. McGee
Check out these related Johannesburg articles:
● How to Explore the City of Gold on the Red Bus
● Adventure at the Orlando Tower with City Sightseeing's Guided Soweto Tour