Johannesburg is not called the City of Gold for nothing! Perched on top of an ancient reef is Gold Reef City Theme Park, built in an old mining district. It's a goldmine of thrills and fun for the whole family! With roller coasters, water rides, a vintage mining town, and an actual gold mine to explore beneath the park, it's an adventure you're not likely to forget! Gold Reef City can be found at Stop 13 on the City Sightseeing Bus City Tour route. Check out the timetable for hop-on and hop-off times for the bus.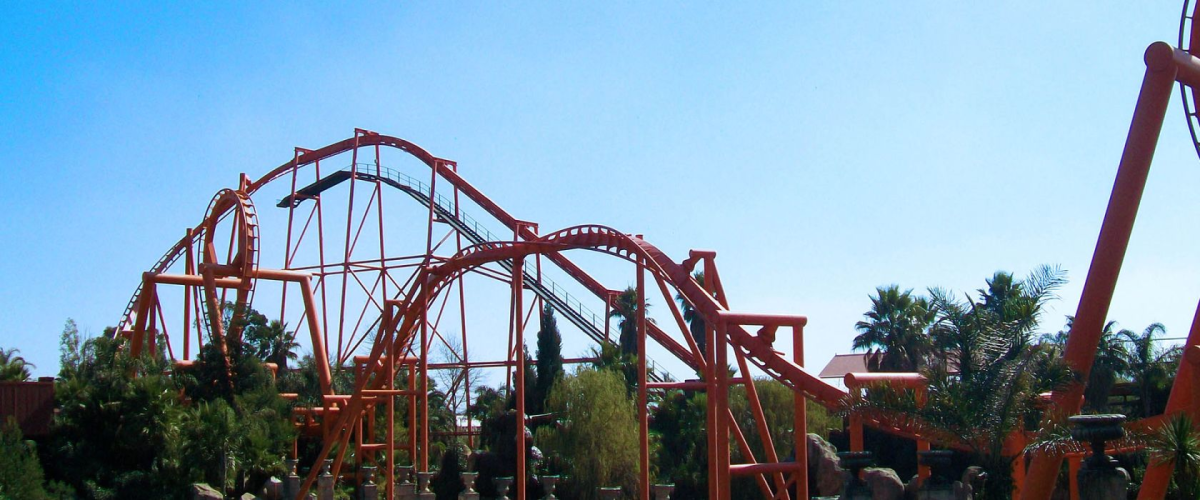 [Image Source: TSOGO Sun]
Ride on South Africa's biggest roller coasters and thrill rides
Gold Reef City has some amazing rides, over 30 of them in fact! Get your heart racing with the massive Anaconda with its twists, turns, and crazy loops. The Anaconda can hit speeds of 90 Km per hour! There's also a brand new thrill ride that has bumped the park's Fear Factor to a 9/10. The High Flying Maverick is exactly like flying a fighter plane, with barrel rolls, free fall descents and sharp twists and turns. If you can stomach it, it's definitely the ride for you.
Or you can get whisked away by the Runaway train, barrelling through the brush, tunnels, old mines and around Thunder Mountain at exhilarating speeds. Right next door is the Log ride, a relatively lazy affair compared to its neighbour, the Raging River Rapids, where you're bound to get wet from the rapids, waterfalls, and splashes!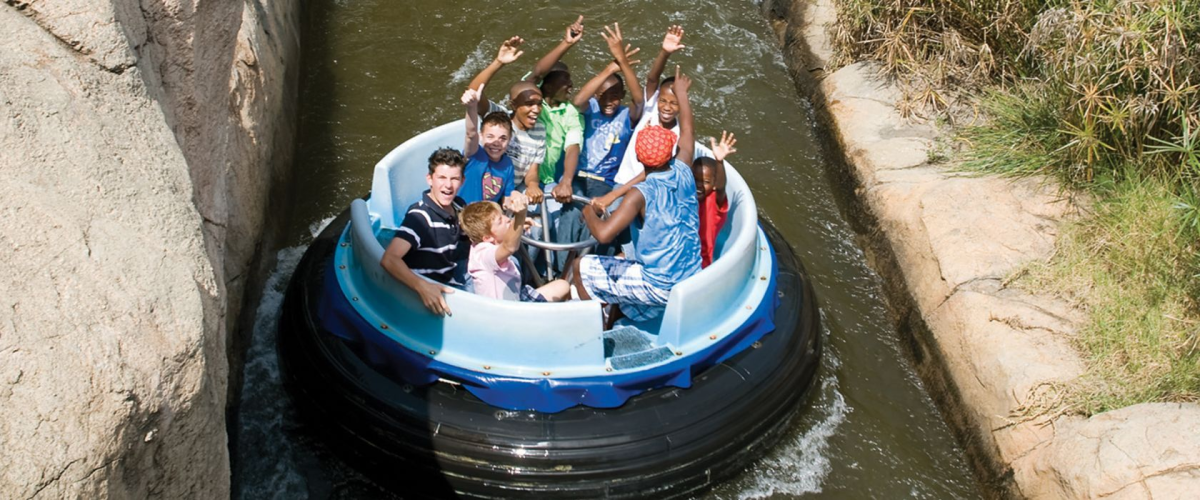 [Image Source: TSOGO Sun]
If the Anaconda is too much for some, there's always the Jozi Express on the other side of the park. This ride will get a little fast, with its fair share of corners and drops. But there's no loops or twists, Fair warning, the ride does stop quite suddenly at the end, so brace yourself!
But for the thrill seeker, the next one will really throw you for a loop (excuse the pun); The Golden Loop! From 0 to 92 km per hour in an instant, this ride jettisons you around its loop in a matter of seconds. With sheer momentum alone it goes back around the loop a second time before coming to rest at the station.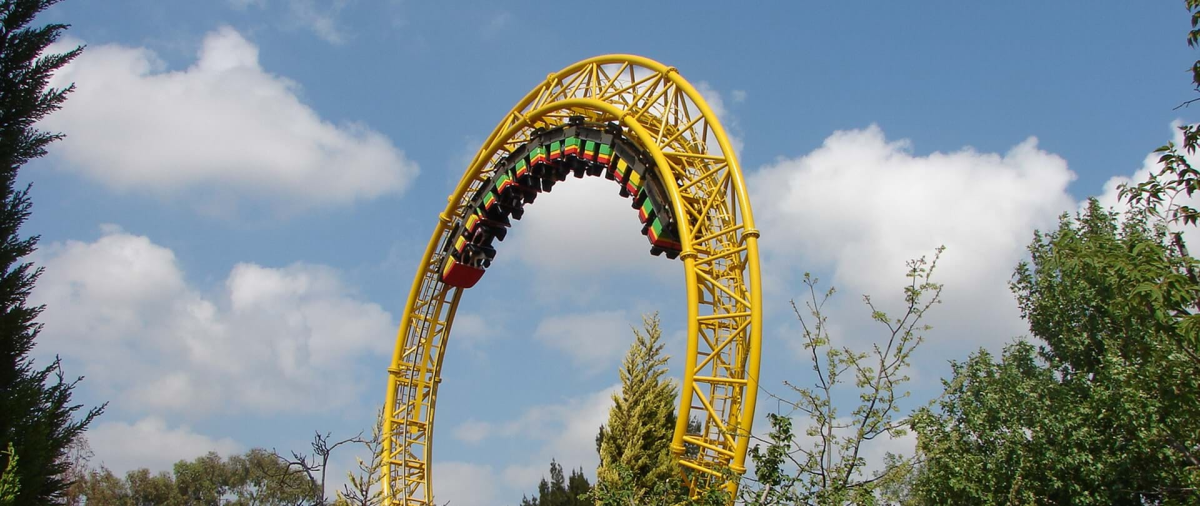 [Image Source: South African Tourism ]
If that wasn't enough, the next ride is a real heart stopper: The Tower of Terror! Constructed out of an old mining elevator tower, this ride drops you straight down a mine shaft, at speeds of 100 km per hour, with a G-Force of 6,3g (That's a lot!). It's a thrilling ride, and not for the faint of heart!
Be prepared to take a little break after this ride, but feel free to take in the scenery while you do. The Tower of Terror is in the Mining Town centre, giving you the chance to explore old, authentic mining homes, shops, and workers quarters! There are also theme park games you can play to win prizes.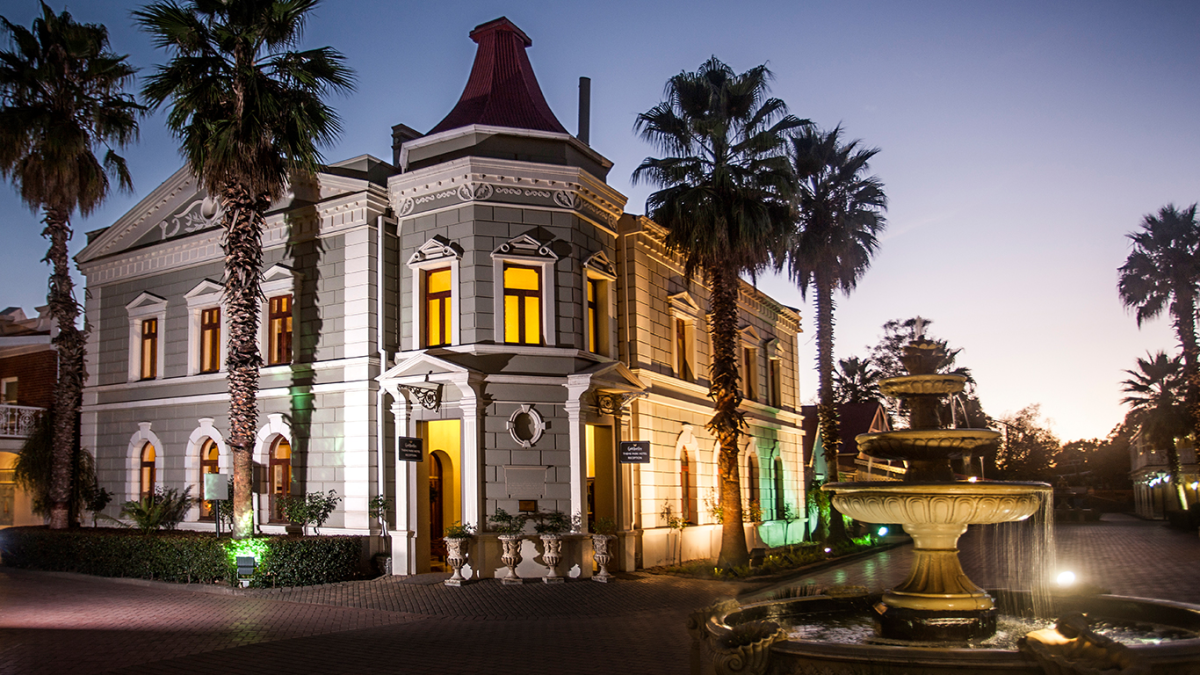 [Image Source: TSOGO Sun]
Descend into the Depths of a Real Gold Mine
In the mining town, you can also find the actual mine adventure! Take the ancient lift down into the earth of Mine Shaft 14, donned with hard hats and torches, to learn all about the conditions the miners worked under all those years ago. You'll go down to level 5, which is 226 meters below the surface! Naturally, this is not a tour for the claustrophobic.
Guests even get to see the original mine manager's office and hear the drill for a short burst. When you return to the surface you'll get to witness a molten gold pouring, and get to see and touch a real gold bar!
The mine tour costs extra and is not available to anyone under 6 years old. The tour runs every 2 hours.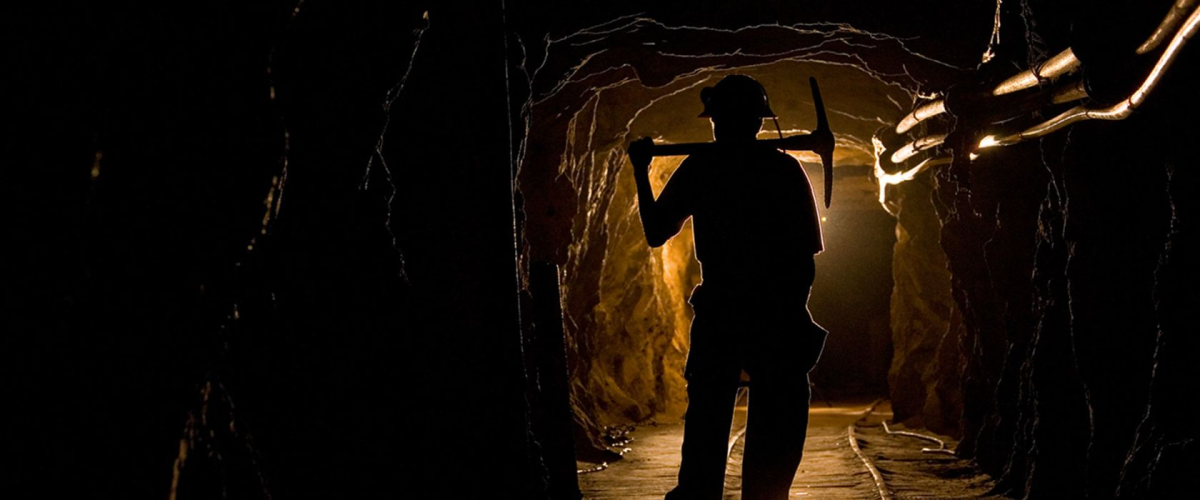 [Image Source: TSOGO Sun]
There are a number of other rides for your enjoyment, as well as an extensive kiddie area for the younger riders. Be sure to keep a map of the park with you to help you find your way around to all the rides you're looking for.
Wear plenty of sunblock and a cap on the day, as it's easy to get sunburnt! There are stalls and restaurants on the premises for lunches, snacks and drinks, as well as numerous gift shops for gifts and souvenirs (Even some real gold nuggets).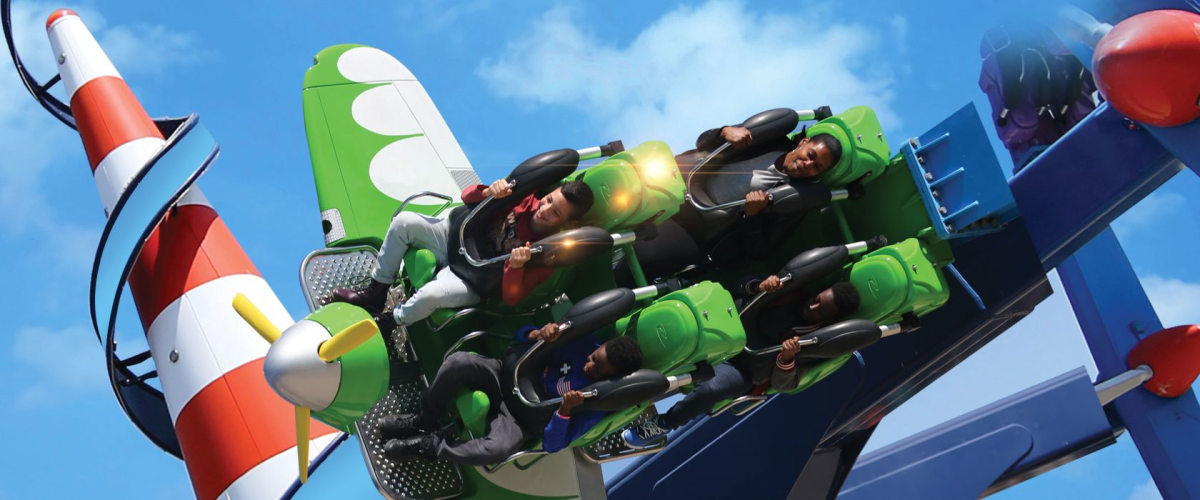 [Image Source: TSOGO Sun]
Adult Thrill Rider Tickets go for R215, while kids ride for R135. Non Riders pay R125 for entrance to the park, and South African Students and Pensioners pay R180 respectively as long as they have valid student cards/IDs. The park is open from 9:30 AM to 5:00 PM every day of the School holidays.
Gold Reef City can be found at Stop 13 on the City Sightseeing Bus City Tour route. Check out the timetable for hop-on and hop-off times for the bus.