If you are in Cape Town and you enjoy wine, make sure to visit the Constantia wine region with City Sightseeing while you are here. We have listed some farms which have incredible wine and delicious food. Find out more right now.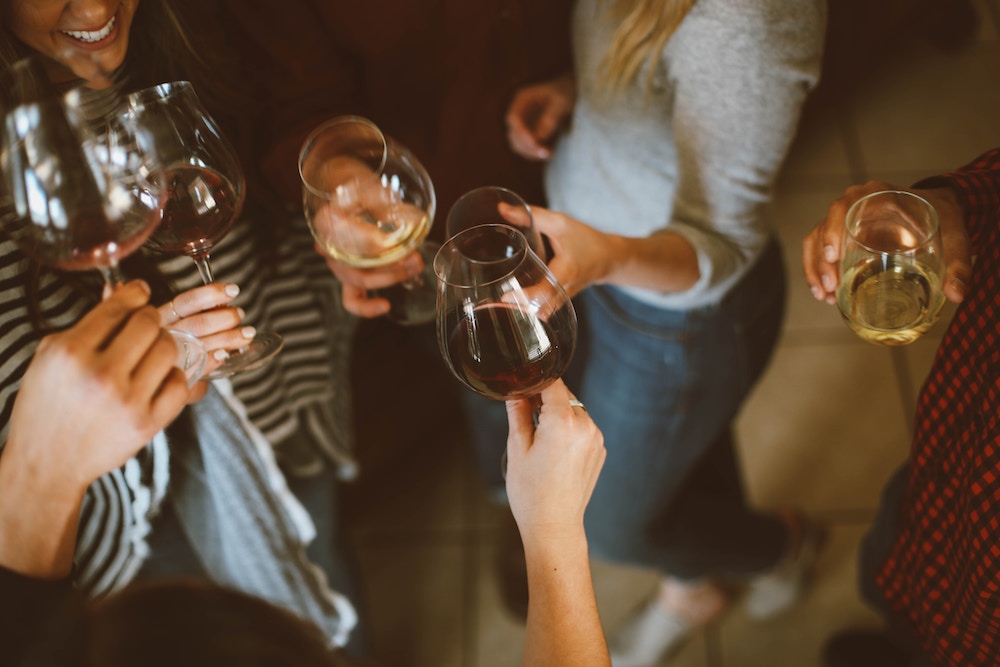 Credit: Unsplash
The Western Cape is renowned for its pristine wine farms and delicious tasting food. There is something special about the wine that is produced in this province and this is evident from the popularity of the wine farms. People from all over the world visit Cape Town to taste and smell the grapes. Is that you?
For wine connoisseurs, we recommend visiting the wine farm region in Constantia, where not only can you go wine tasting, but you are spoilt with stunning views.
Here's how you can do it right.
Visit These 3 Wine Farms on the Constantia City Sightseeing Wine Tour
As you make your way up to Constantia, sit back and relax while you are transported to your destination with beautiful scenic views. The City Sightseeing Constantia Wine tour starts at the Constantia Nek Wine Shop. The tour visits three wine farms in the region, namely Groot Constantia Wine Estate, Eagles' Nest Wine Farm and Beau Constantia Wine Estate.
● Groot Constantia Wine Estate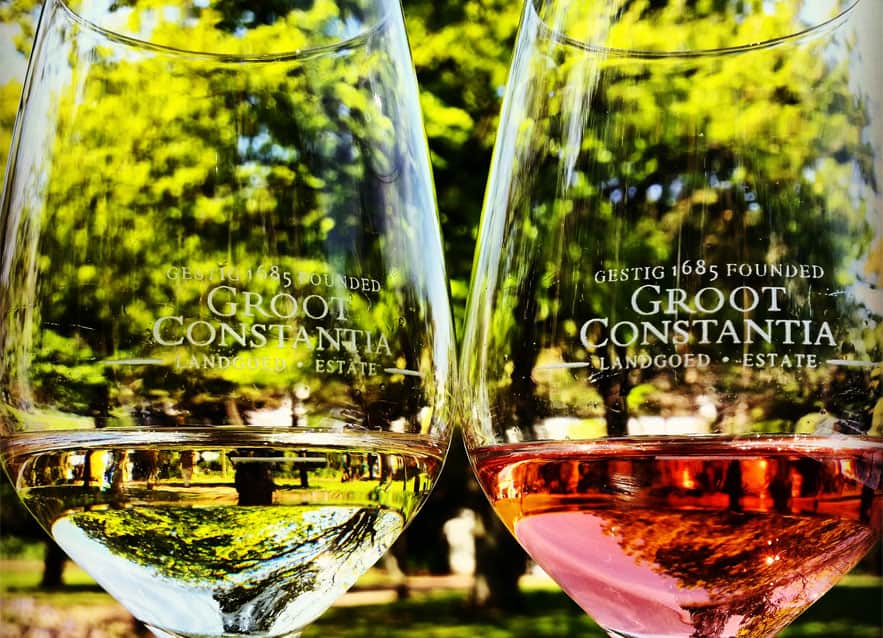 Credit: Groot Constantia
Founded in 1685, Groot Constantia Wine Estate is the oldest producing wine farm in South Africa. The farm 'Groot Constantia' was named after the Latin word for constancy or steadfastness. The founder, Simon van der Stel, wanted these values to shine through everything that was done on the farm. Enjoy award-winning wine while you sit back and take in the scenic surroundings,
Take time to do the cellar tour and tasting in the historic manor house. Open 7 days a week.
Check out more information here.
● Eagles' Nest Wine Farm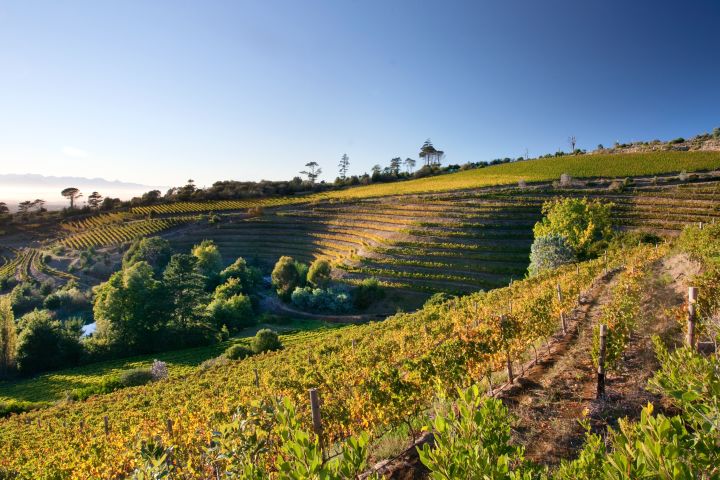 Credit: City Sightseeing
The wine estate was originally a section of the Groot Constantia Wine Estate wine farm in the late 1600's. Eagles' Nest is known for their quality and consistency. Make sure to go visit the tasting room and sit down for some lunch. Open 7 days a week. Find more information here.
● Beau Constantia Wine Estate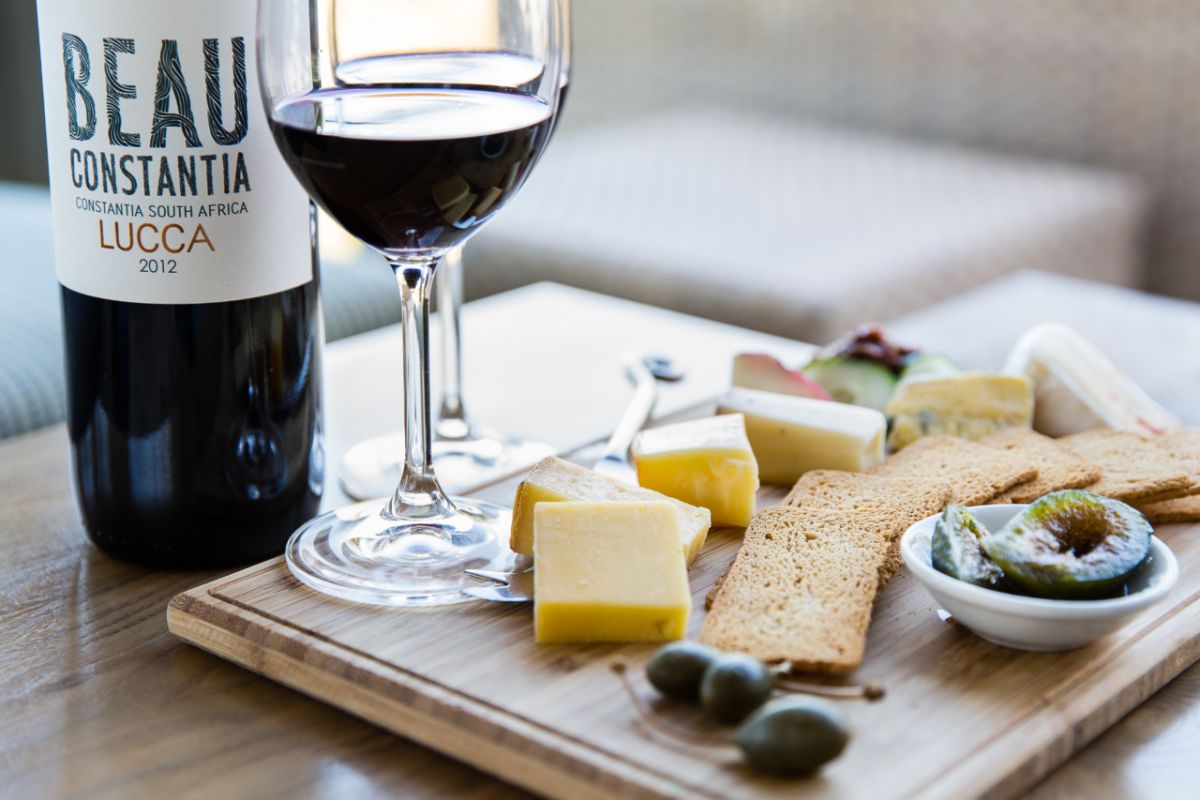 Credit: Beau Constantia
Beau Constantia Wine Estate is situated at the top of Constantia Nek and overlooks False Bay. You'll want to take your camera along as the views are exquisite. When visiting this boutique wine farm make sure to try their recently released red premium blends. For more information about Beau Constantia's wine and food have a look here.
The Wine Tour is Waiting For You
The beauty about this wine tour is that you can be as flexible as you want, take your time at the farms with no pressure. You are free to jump off at each wine farm, enjoy the scenery, do some wine tasting and eat some scrumptious food. Once you're done, check the time table and hop back on the bus to the next wine farm. Easy as that.
As a family you can easily jump on the City Sightseeing Bus from either of the tour offices at the Waterfront or in Long Street. Jump on the blue line and hop off at stop 21.
For more information, check out the City Sightseeing timetable and ticket costs here. Buy your tickets online and receive a discount.
The Western Cape boasts of an array of wine farms to choose from. Be sure not to miss out on the wine estates in the Cape Winelands and Stellenbosch area. You can find great wine tours with City Sightseeing here.
Check out these other Cape Town activities:
● Top 8 Brunch Spots to Tempt Your Tastebuds