THE TOP 8 BRUNCH SPOTS TO TEMPT YOUR TASTEBUDS
Brunching is a much-loved South African pastime. Because of this, Cape Town offers dozens of brunch spots to explore, but with so many options it can be hard to choose just one. That is why we have composed this list for you of the best brunch spots you can visit along our bus routes.
Brunch with a South African twist
For perhaps the most unique South African take on brunch can be found at Hemelhuijs near STOP 5. The name literally translates to "heaven house" and offers a green oasis in the middle of the city. It is all about fresh produce and locally sourced ingredients to create really different breakfast options with bold flavours, served all day!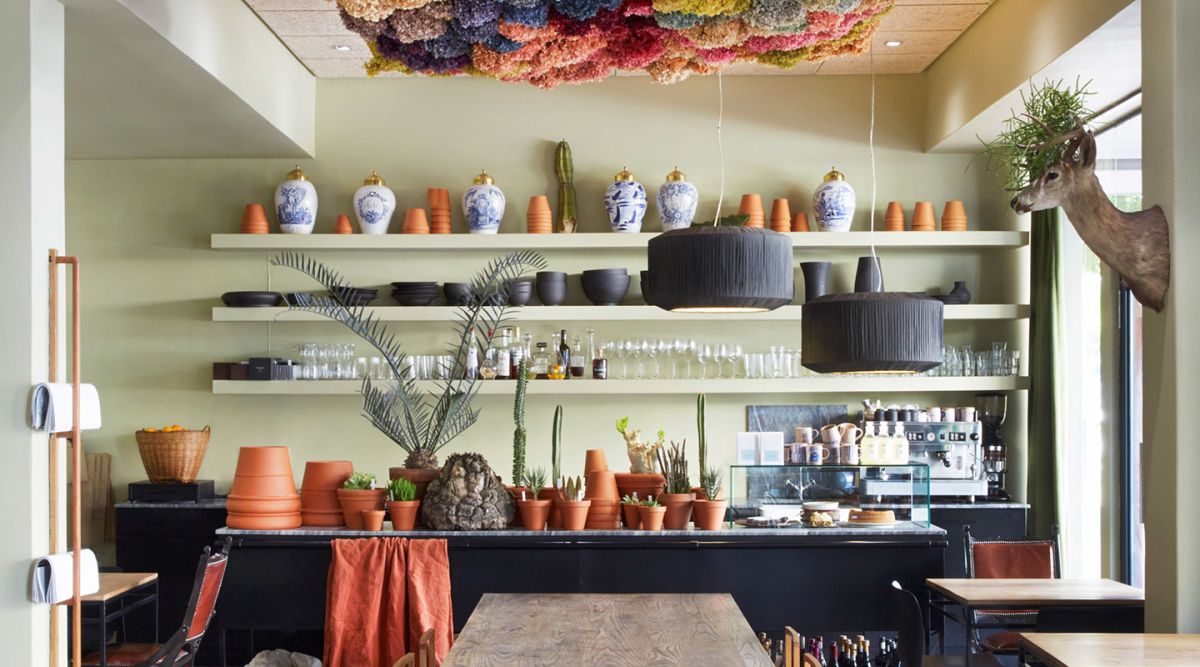 Hemelhuijs
Try the mieliepap porridge with karoo honey and butter, double-cream citrus yogurt panna cotta or any of their unique takes on traditional eggs-and-bacon. You can even sip on kumquat-infused vodka with freshly pressed orange juice, or a quince Bellini with prosecco.
With its ever-changing modern and whimsical decor and creative seasonal menu, Hemelhuijs is a hidden gem for locals and a must-do experience for all visitors.
Speaking of all-day breakfast food
With two branches in the city - one in Sea Point (STOP 9) and another just off Bree Street (STOP 5 or 6, JARRYDS is the place to go for everything fresh, free-range and fair trade.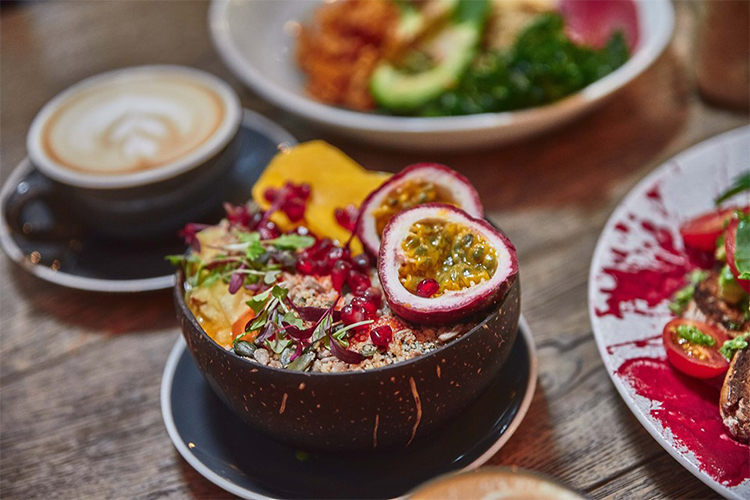 JARRYDS
Offering all the traditional favourites including fresh smoothie bowls, winter porridge, overnight oats or good ol' bacon and egg roll, JARRYD'S also offer some wondrous and decadent dishes like their Smoked Salmon Rosti Stack, as well as banana-bread waffles with butterscotch, brûléed banana and peanut-brittle ice cream! But, the best part of all is their Benedict Bar, where you can "build your own" benedict from a range of amazing elements.
The popular Sea Point branch can get a bit manic on weekend mornings, so be sure to go early or prepare to wait.
A firm favourite for many urbanites, Clarke's (between stop 5 and 6) is a diner-inspired establishment offering a simple yet diverse menu of American-style brunches.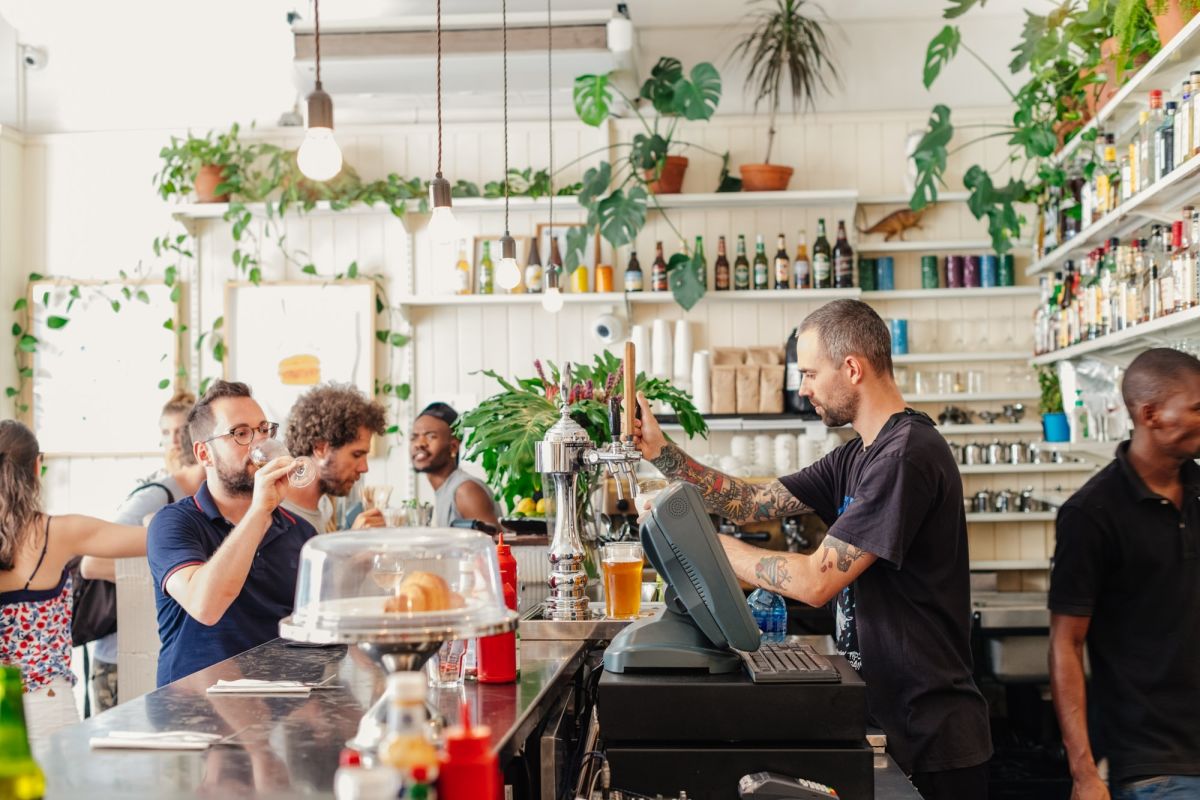 Clarke's
Enjoy your favourite comfort food with a boom of serious flavour. The most popular dishes have to be the Hash Eggs which come with toasted cauliflower and potatoes topped with poached eggs and hollandaise sauce, as well as their Huevos Rancheros with organic black beans slow-cooked in red wine, beer and smoked tomatoes served with fried eggs and avo.
Found on the busy Bree Street you can sit outside in the sunshine and people-watch surrounded by a relaxed, cool atmosphere.
You may find yourself queueing to get a table over the weekend, but it is well worth it.
For the more traditional America-Style brunch
Mulberry & Prince (Stop 6) is a fantastic New-York-style eatery with your US favourites like chicken and waffles or biscuits and gravy, as well as a new-school take on some dishes like the French toast infused with nutmeg and topped with candied bacon. For comfort food at its best, try the caramelised banana french toast or the birthday cake pancake stack.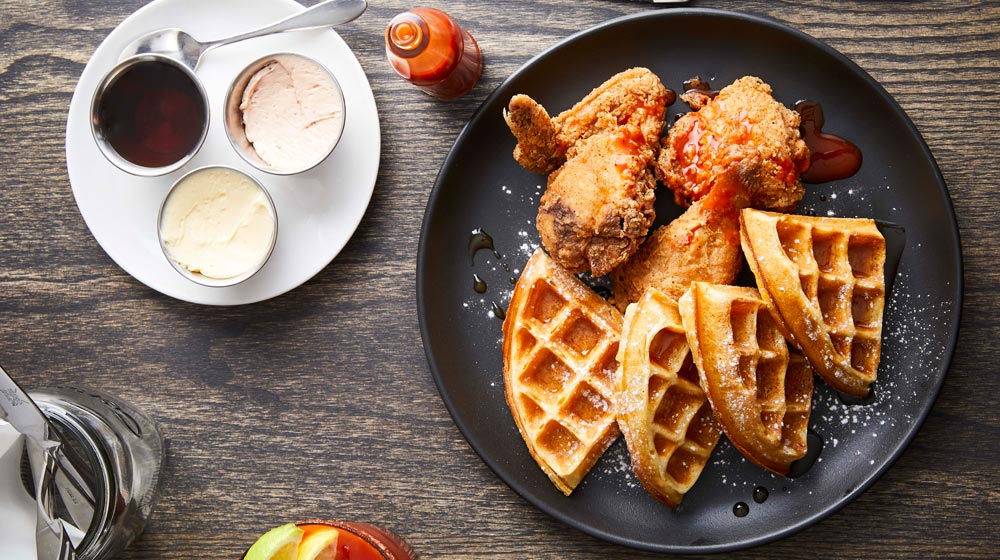 Mulberry and Prince
So dedicated to the art of brunch, they even open on Sundays strictly for your favourite breakfast foods. Sit inside its chic interior, or the intimate courtyard, and sip on a strong coffee or even a grapefruit mimosa, freshly-squeezed cloudy apple juice, bubbly or bloody Marys.
Bubbles and brunch: the perfect pairing
Mulberry & Prince aren't the only ones who appreciate this great combo, and Mink & Trout step it up another level with their bottomless bubbly brunch. Found on one of Cape Town's trendiest culinary strips; Bree Street (STOP 5), this wine bar bistro and restaurant hosts their bottomless bubbly brunch along with a simple and traditional menu every Saturday and Sunday.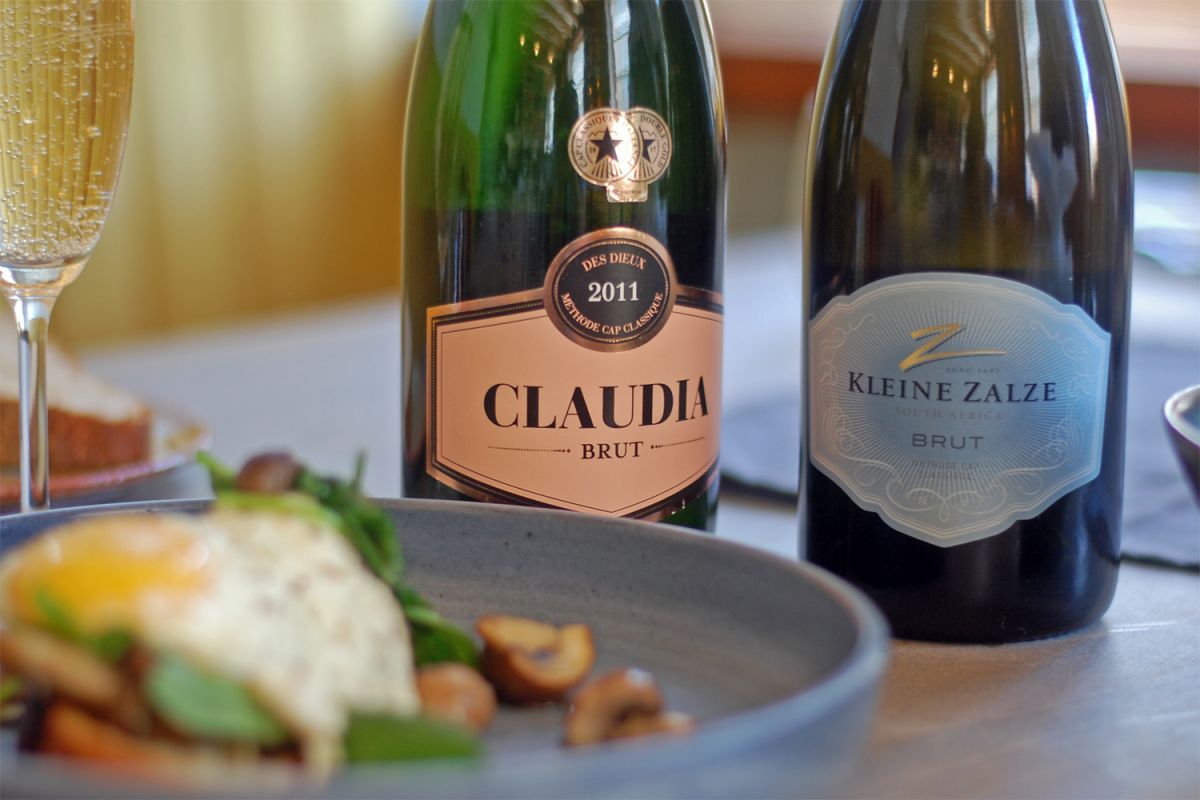 Mink and Trout
Feast on traditional egg and bacon, cheese and charcuterie or fresh fish along with local sparkling wines for one a set price per person.
Brunch with the doughssant king of Cape Town
With several branches in Cape Town, you will find a Jason Bakery within walking distance from both STOP 6 and STOP 17. The spot for the likes of hipsters and inner-city office workers, the original branch in Bree Street has gained cult-status in the Cape Town brunch scene. Sweet or savoury brunch? There is something for everyone. Stop in for a mid-morning sandwich or toastie made with fresh artisanal bread, a buttery croissant, or an out-of-this-world pie. The top recommendations include the scrambled egg, emmental and bacon croissant, the avo smash, or the spicy baked shakshuka with two baked eggs, coriander, local parmesan and toast soldiers covered in cumin butter.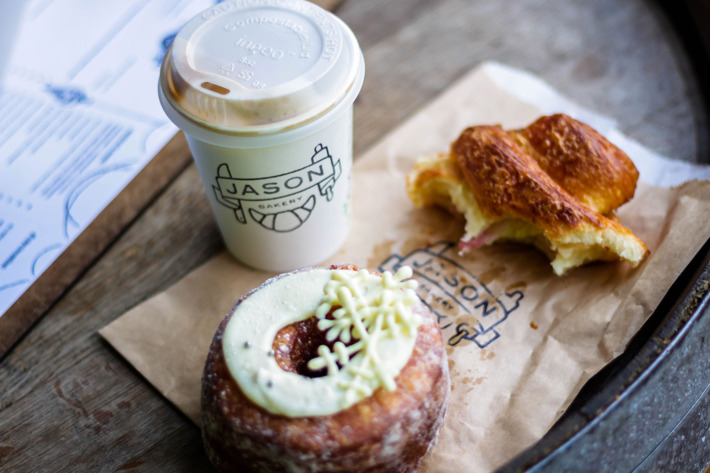 Jason Bakery
Then for something totally new, chef and owner Jason Lilley is probably best known for his pastries and the invention of the doughssant (doughnut x croissant). They create a new flavour each week and usually sell out by 11:00. They are just that good.
L'chaim! A brunch like you've never seen
Ever heard of a Jewish brunch? Neither had we until we discovered Kleinsky's Delicatessen in Sea Point (STOP 9). Here you will find a New York-style bagel joint that comes with traditional Jewish influences. Their speciality - delicious, fresh bagels - are hand-rolled, fermented overnight, and boiled in honey-water before baking. Then when it comes to toppings, think breakfast bagel, topped with lamb bacon, a fried egg, cheddar and tomato or hollandaise sauce and a choice of pastrami, salmon or lamb bacon. They also offer homemade challah, french toast and the potato latke benedict along with a range of fresh juices, coffees and teas.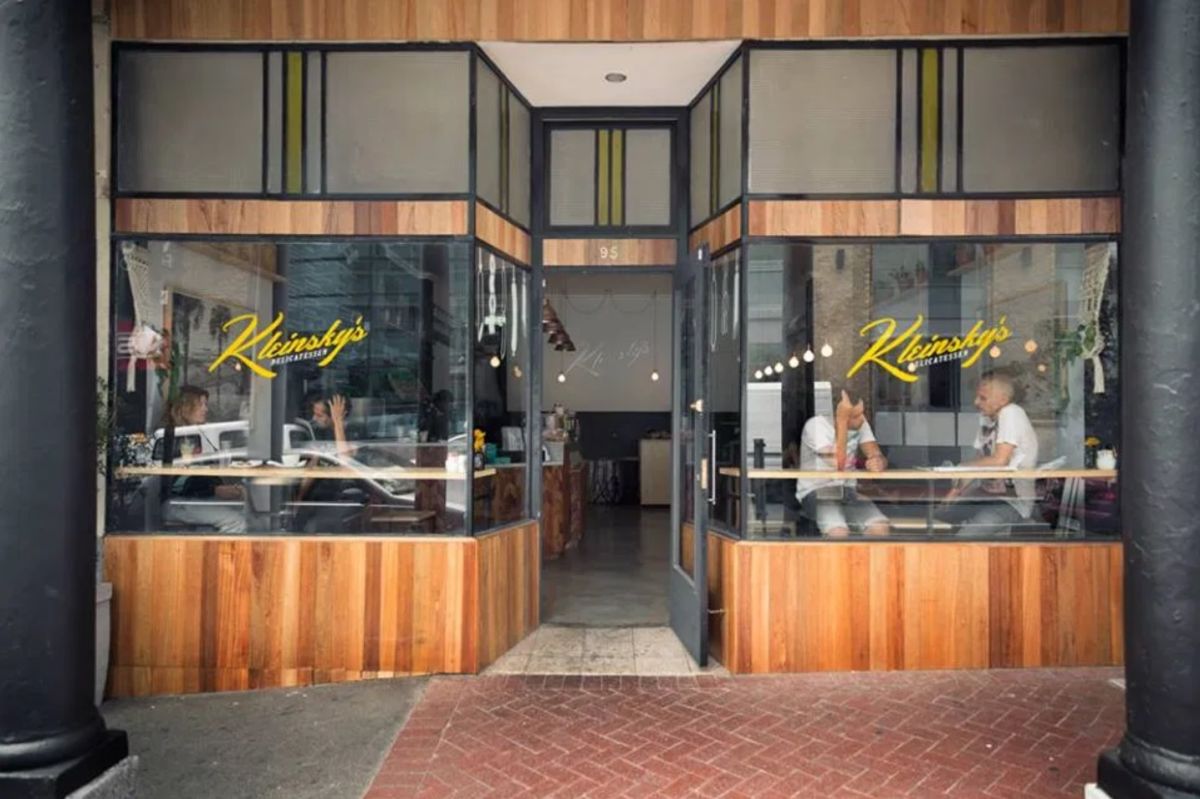 Kleinskys
On weekends it is not uncommon to find queues spilling onto the pavement, so be sure to get there early.
And finally, it all comes down to indulgence
A lazy brunch may seem indulgent enough as it is, but Harveys at Winchester Mansions (STOP 11) takes it to a whole new level with their famous Sunday Jazz Brunches. Spend the morning on the terrace overlooking the picturesque Sea Point promenade while being serenaded by live jazz every Sunday. The brunch buffet will offer you everything from the traditional eggs and bacon to sushi, salads and desserts. At Harveys you will feel like royalty and you relax and dine along with your complimentary glass of bubbly and Sunday paper.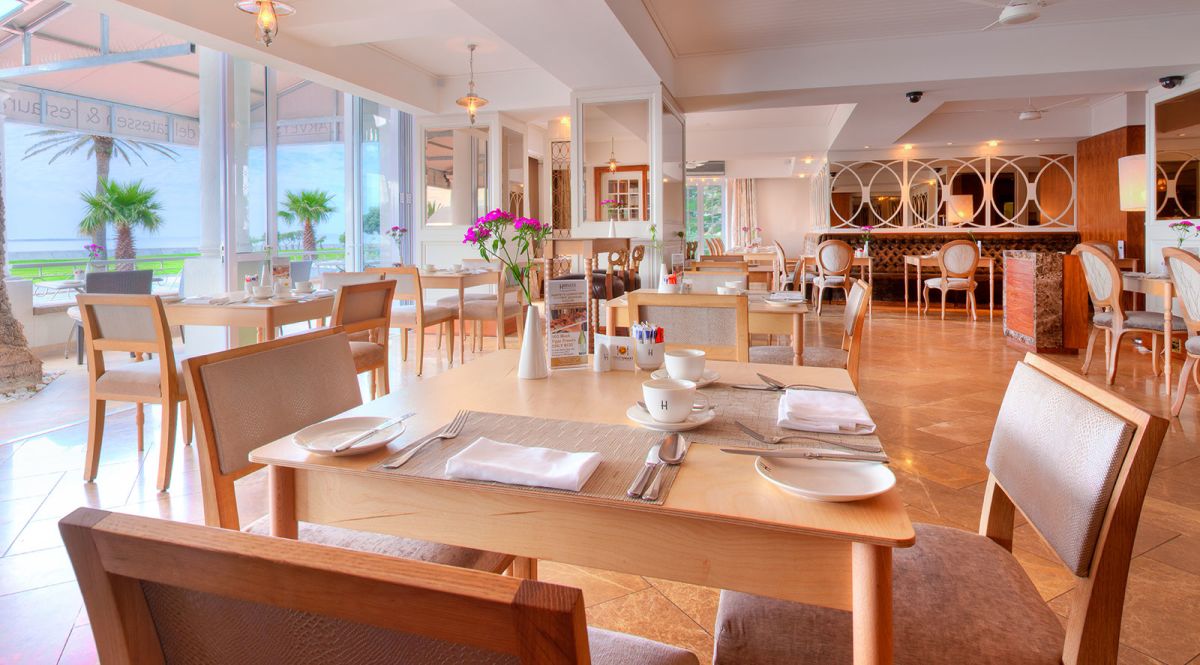 Harveys
Perhaps one of the priciest brunches on offer in the city, but it is well worth the treat!
So, get involved in one of these indulgent brunch bonanzas to start your weekend off at the very top, just like a true Cape Tonian.