For an exciting January experience in Cape Town why not visit the Solo museum for a series of free concerts. Find out what you need to know right here.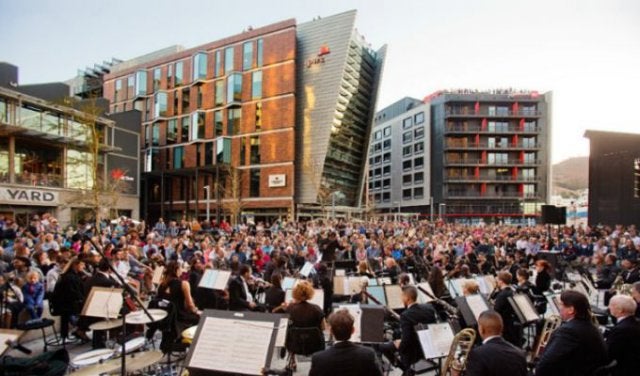 Credit: Cape Town Magazine
It's the season to be dancing, especially with the new year ahead of us! If you enjoy swing, jazz, dancing and a good time, head over to the Silo museum for a series of free concerts.
Live music performances are becoming more popular in Cape Town and you'll want to make sure that you take a turn by the Silo District for these amazing performances. All for free too!
The free concerts are held at the Silo district where contemporary art and architecture can be found at the Zeitz MOCAA Museum. For art lovers or any individuals curious about art, this is a brilliant way to educate yourself on 21st Century art from Africa and its diaspora. Be sure to visit the museum while you are there.
Free Silo Concert Dates to Remember:
Make sure to jot down the following dates if you plan to visit the Silo museums for free live music and dancing.
Concerts start at 19:00 and end at 21:00.
Choose That Thing Called Swing
Date 3 January 2020
Join in for some fun dancing, jiving and swinging to a popular form of Jazz music called Swing. The Swinging All Stars Band, swing DJs and the old school hits will take you right back to the 1930s and 1940s. Be sure to bring your dancing shoes with as there will be a dedicated dance floor at the Silo museums just for you.
Listen to swing music for a taster here:
https://www.youtube.com/watch?v=zPfjomqZuXc
Anecnote and The Soil
Date 7 February 2020
For a night of acapella music, come watch Anecdote and the Soil join forces to perform for an evening at the Silo District. Anecdote won SA's Got Talent in 2018 and The Soul is a Kasi-soul band with a pure magic in their hearts for the love of music.
Watch AnecDote at the 2017 SA's Got Talent for a taste:
https://www.youtube.com/watch?v=iP6HaT9DxY4
Watch The Soil:
https://www.youtube.com/watch?v=8UJEH4GbtQk&list=PLZlqqc7CJFR1hJD-PUUIeldvNNK5OOizp
As a family you can easily jump on the City Sightseeing Bus towards the Waterfront here. Buy your tickets online and receive a discount.
While you're at the V&A Waterfront be sure to explore and enjoy the atmosphere. There are so many things to do and there are many activities to partake in that vary from exciting to relaxing to educational and more. You choose what you want to experience and remember to pop by the Silo district on your way.
Check out these other Cape Town activities: