Where the city meets the sea - the V&A Waterfront is a must see for all who visit Cape Town. If you want to explore the Waterfront, but have limited time, here's how you can explore it in one day.
Credit: Tripadvisor
The Victoria & Alfred Waterfront is one of Cape Town's oldest historic attractions and people across the world come to visit this historic attraction. When visiting the Waterfront there are a few must-sees to do while you are there and it's possible to do it all in one day.
First things first. Let's think about transport.
How to get to the Waterfront:
You can easily jump on the City Sightseeing Bus and enjoy a scenic route to the V&A Waterfront. Make sure to jump on the red line and hop off at stop 2.
For more information, check out the City Sightseeing timetable and ticket costs here. Buy your tickets online and receive a discount.
Next, it's time to start exploring.
Visit the Following Attractions:
The V&A Waterfront itself is an attraction, but make sure to visit other attractions while you are there. Below you will find the attractions we deem to be awesome and which you can explore in one day.
● Take Pictures at the Waterfront Clock Tower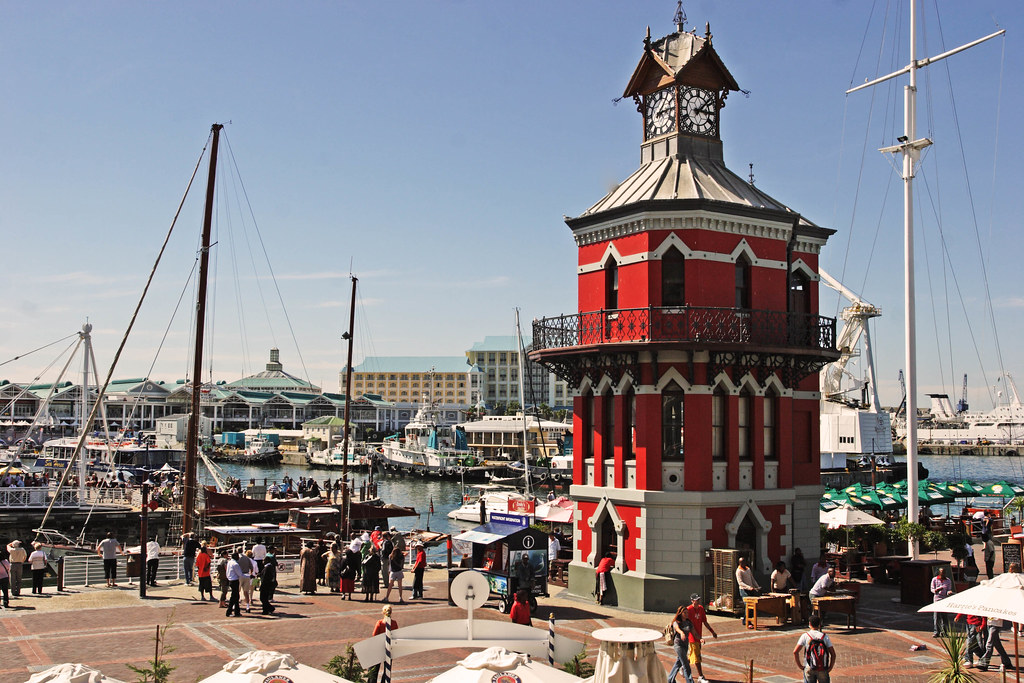 Credit: Flickr
Visit the original Port Captain's office that was built in 1882. This area of the Waterfront offers a beautiful space to take some marvellous photos. Around the Clock Tower surrounds you can visit a number of museums, visit Robben Island Gateway and taste unique food and drink at the restaurants in the area.
● Engage in Stunning Art at the Zeitz MOCAA Silo Museum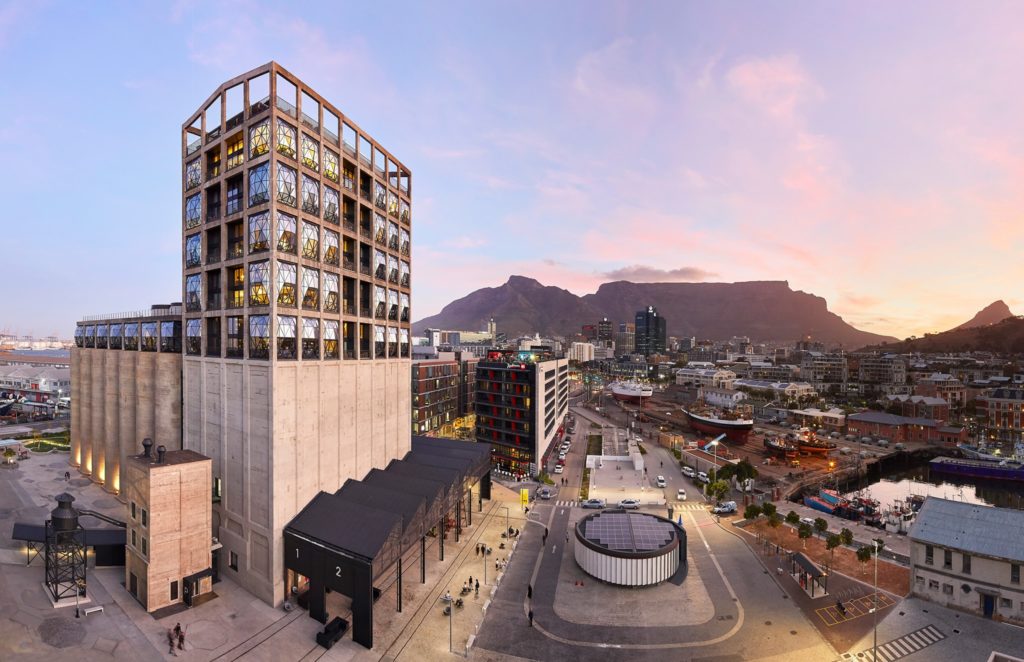 Credit: Getaway Magazine
Beautiful contemporary art and architecture can be found at the Zeitz MOCAA museum. For art lovers or any individuals curious about art, this is a brilliant way to educate yourself on 21st Century art from Africa and its diaspora. Don't forget to look up to the ceiling while you're there, as you are sure to be blown away by the stunning architecture of the building.
● Say Hello to the Aquarium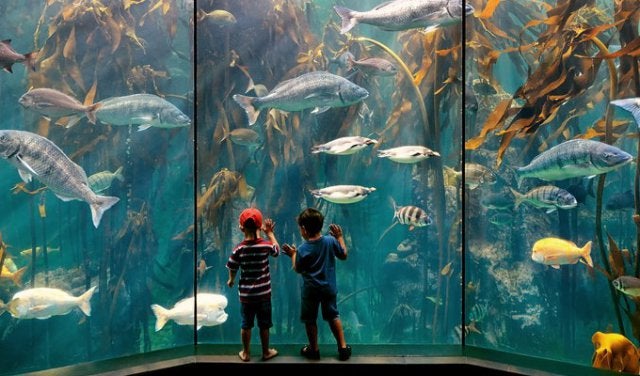 Credit: Cape Town Magazine
Have fun while learning about the Indian ocean and all the sea creatures that call the ocean home. Cape Town's aquarium is one to be visited, as it holds over 3000 sea creatures. All ages are welcome and the children can have lots of fun learning all about the sea life. There are even specific exhibits for children. Why not pop into the watershed food market for some delicious treats before or after your trip?
Looking for some sweet deals? Check out what specials City Sightseeing are running for the Two Oceans aquarium right here.
● Ride the Big Wheel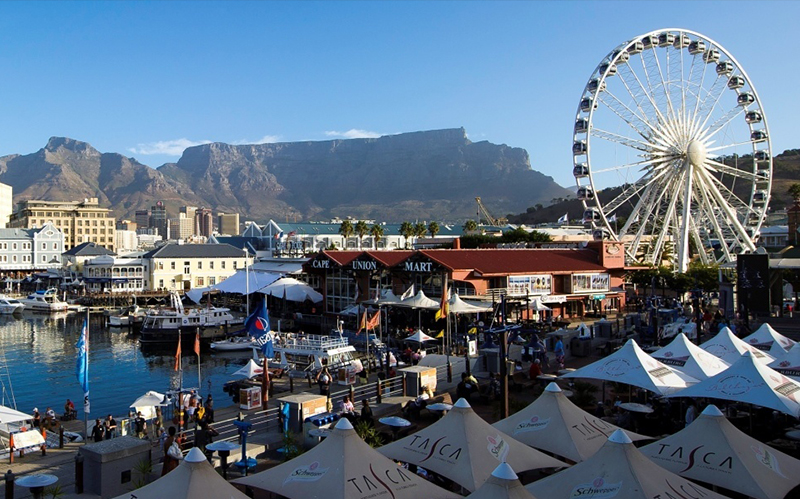 Credit: Waterfront
Ready for the big view and to end your day off on a stellar note? Make sure you hop on the Waterfront's Big Wheel for stunning views of the V&A and Cape Town surroundings. For extraordinary sightings, be sure to take the ride during sunset to watch the sun kiss Lion's Head and Table Mountain good night.
City Sightseeing offers a special City Pass Explorer that encompasses a general bus ticket to explore the city, free entry to the Big Wheel and two other attractions. Have a look at the package details here.
For general Big Wheel ticket prices and more, have a look here.
For more information on transport options with City Sightseeing Bus, check out the City Sightseeing timetable and ticket costs here. Buy your tickets online and receive a discount.
Check out these related Cape Town activities:
● Top 5 Sundowner Spots in Cape Town with City Sightseeing