July 2020
It's been months of being stuck at home, isolating from the world as best we can. Bound to the confines of our four-walled homes, relentlessly seeking ways to keep active and entertained.
Many of Cape Town's top attractions, experiences, and entertainment industries are still closed to the public for the foreseeable future. But just because you can't physically experience these attractions right now, doesn't mean you can't enjoy everything they have to offer virtually. Thanks to the wonders of the internet, you can now enjoy some of Cape Town's top bucket-list-worthy experiences from the comfort of your couch.
Here are some of the top virtual Cape Town experiences to enjoy during the lockdown. Whether you are into art, dining, or entertainment there is something for every taste and desire.
For the arty folk of Cape Town, why not "take a walk" through the Zeitz MOCAA Museum Of Contemporary Art Africa.
The renowned Zeitz MOCAA Museum of Contemporary Art Africa is one of Cape Town's most sought-after art and culture destinations. Now you can experience its extraordinary exhibitions from the comfort of your home through incredible 3D tours that you can find on the Zeitz MOCAA website. You can also check out their YouTube channel for all the talks at the symposium related to various exhibitions, as well as amazing interviews with artists, and so much more.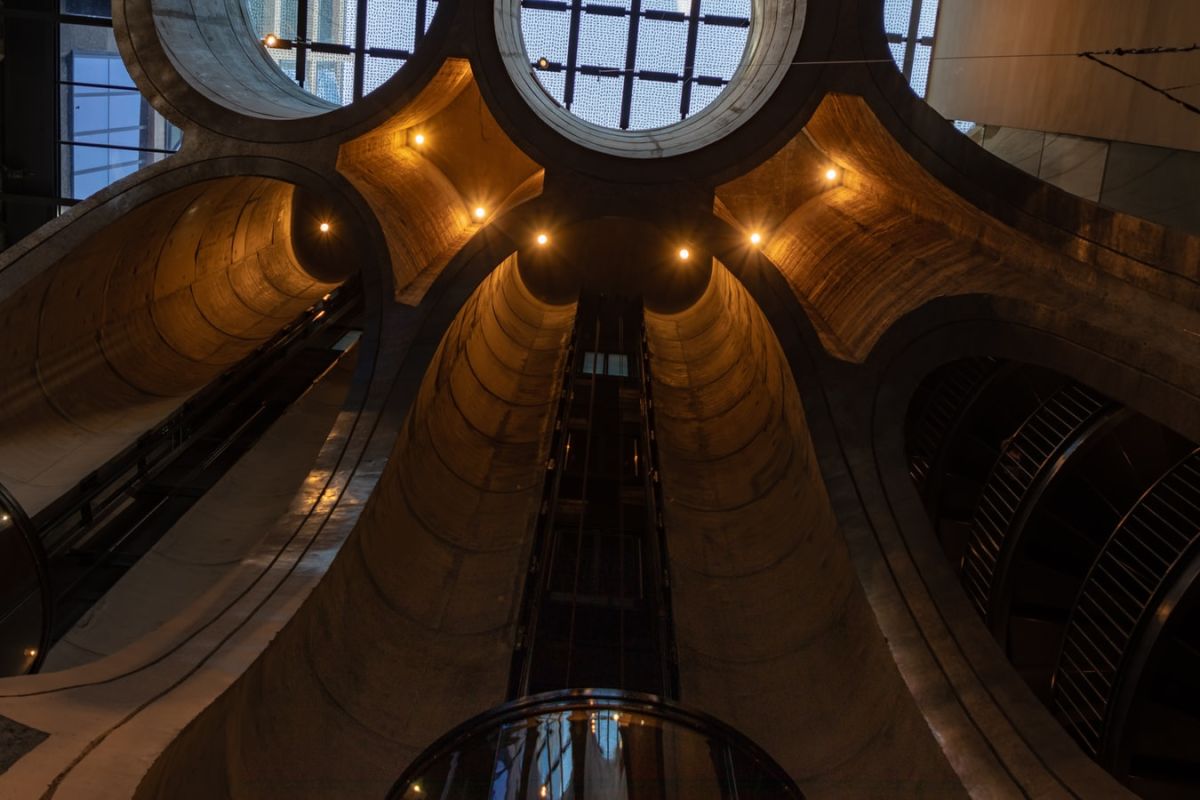 Zeitz MOCAA Museum of Contemporary Art Africa
If you are more into street art, enjoy the trendy vibe of Woodstock where you can take a virtual walk through the graffiti wild-side of Cape Town and explore everything the Woodstock street art scene has to offer. This area has fast become one of the coolest creative hubs for graffiti artists and street art scene. One of the local operators in this area, Juma's Tours, has created an exciting online experience to give you a deeper understanding of street art in Woodstock. A story shared via Google Meet with visuals by Juma Mkwela, who is the very first artist to introduce Woodstock street art walking tours to Cape Town, can be enjoyed from the comfort of your home.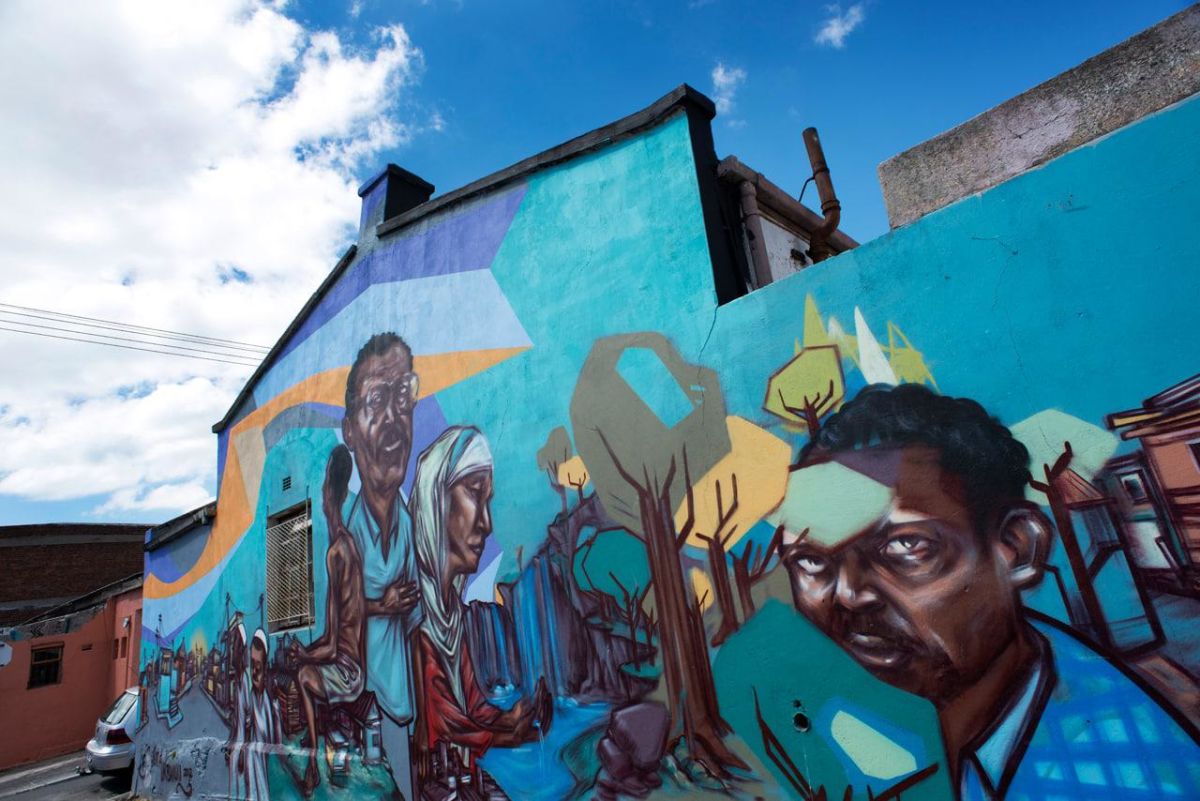 Woodstock: virtual walk through
The full 360
If a picture is worth a 1 000 words, then a virtual tour is worth a lot more. Then add another 1 000 words on top of that for a virtual tour in full 360-capability!
If you find yourself missing the city sights as much as we do, then hop aboard a virtual route with us as we travel around the city, giving you the reigns behind a full 360° view. City Sightseeing's free 360° Virtual Tour is an experience for the whole family, and you can view it from your desktop or mobile device. Feel like you're on the Big Red Bus again, and remind yourself why we're the best way to re-explore the city when the time comes.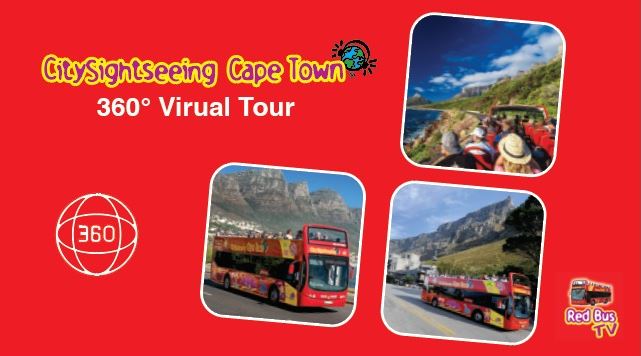 360° Virtual Tour of Cape town
For the muso's out there, we have been entertained throughout lockdown by the likes of Ard Matthews, The Kiffness and many more. Two local Cape Town cousins have been at the forefront of the entertainment scene during this time. From the start of lockdown, Acoustic Element has been performing every Tuesday and Friday night from their apartment in the city center. The duo of Callen, who plays the violin, and Jody, who plays guitar and beatboxes, make up the dynamic musical duet who has been in the industry for numerous years. Acoustic Element has entertained audiences at a wide range of events and festivals around the country and abroad! During the lockdown, they joined forces with the Cape Town Comedy Club and performed during the first live-streamed comedy showcase hosted by the V&A Waterfront, where all funds raised went to assist Ladles of Love feeding scheme. Jodi and Callum have now partnered with the SOLID Group SA and will be performing their first-ever globally streamed live concert. SOLID Group SA, a technical supplier to the entertainment industry, who has also been badly affected due to lockdown, has transformed their warehouse into a state of the art space where music artists can perform and broadcast it across their chosen platform to fans not only in Africa but all around the world.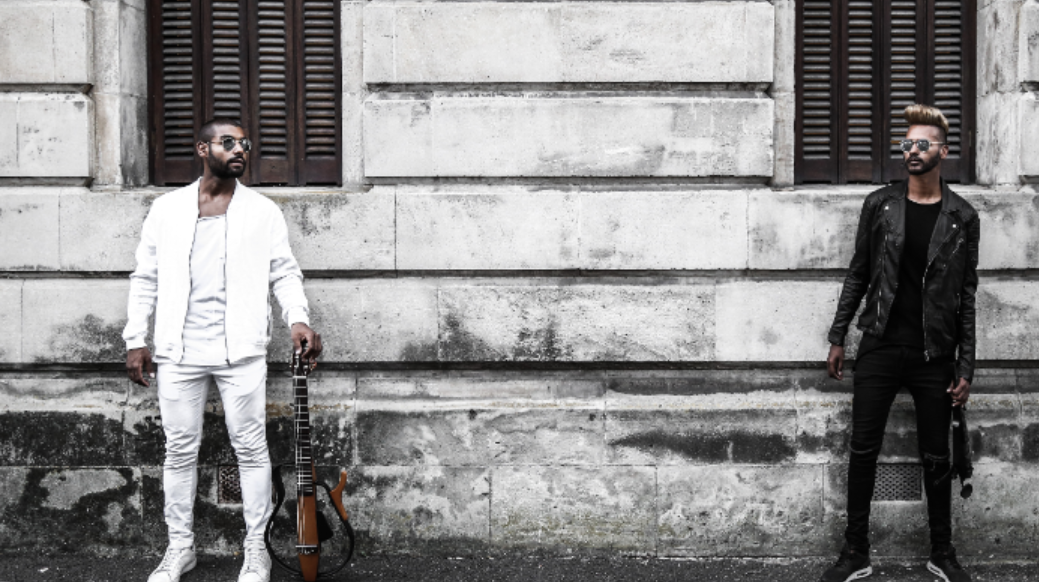 Should you be bored with baking bread, and home-made pizza, why not join an online cooking class. Many local chefs and catering companies are working hard on new recipes and concepts, where you can virtually come together to meet new people and sharpen your culinary skills.
One such company is Nadege Cuisine, who is offering hands-on French cooking classes (in English as well as in French) showcasing a French traditional main course, ready to eat, on the day. Everything is happening in real-time on Zoom as you cook along in your kitchen asking questions as you follow each step. Each class takes about 90 minutes from start to finish and every class is customized to your needs and skill set. You'll truly believe you're a master chef from the comfort of your kitchen after one of her cooking classes.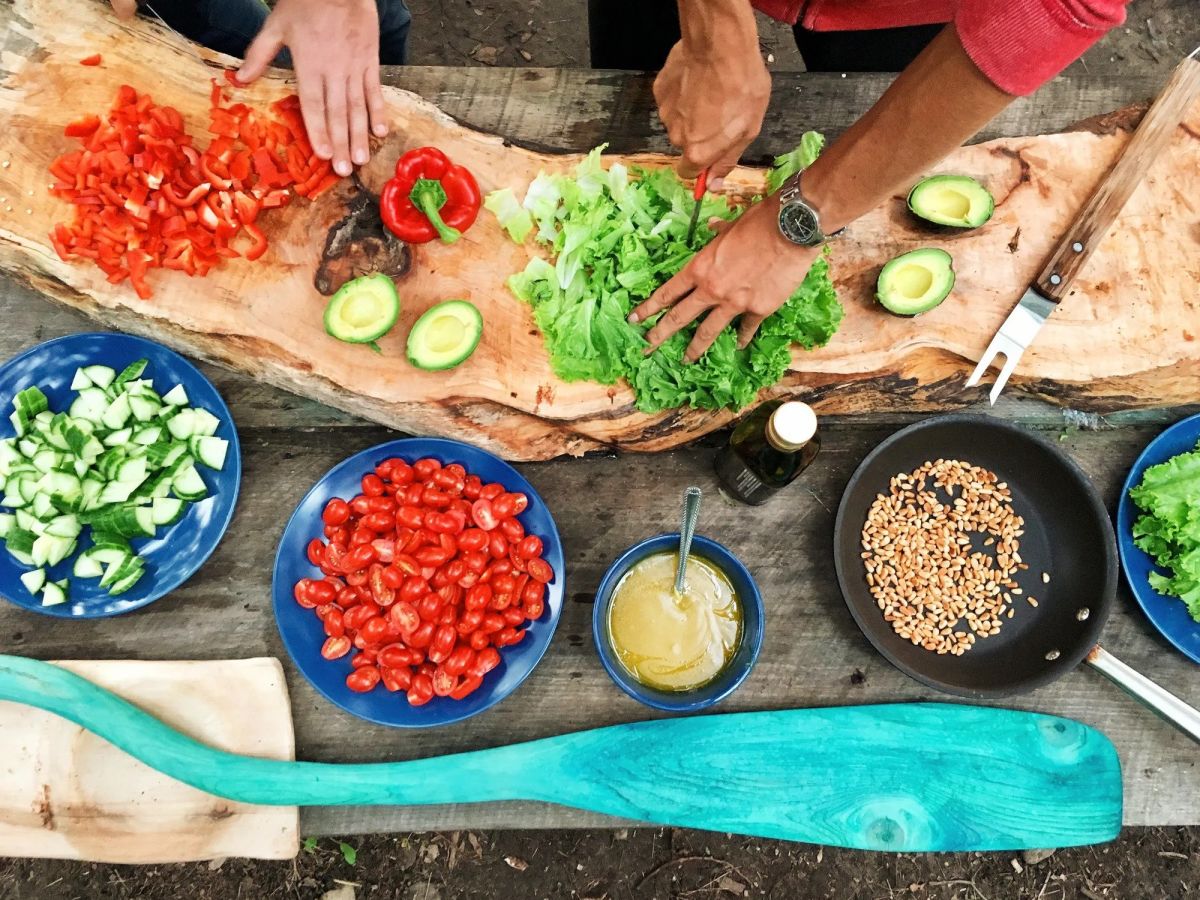 Online cooking classes
For the quizzical peeps out there, are you feeling it's time to keep your mind sharp? Why not grab your housemates or family and have your very own games night in the comfort of your home.
Usually held in bars and pubs, this competitive team activity has made its way to online platforms. The various quizzes are being held through Facebook Live, Zoom, and YouTube and have provided an alternative way for many to put their general.
OMG Quiz Nights, a Cape Town trivia-evening favourite, has made use of video conference application, Zoom. These nights are more themed-based and fan-favourite themes include; A Harry Potter quiz night and Friends theme night, among others.
Don't let this pandemic and lockdown stop you from being entertained, expanding your skillset, test your wit or bonding with those who you aren't necessarily in quarantine with. Rid yourself of the lockdown blues and enjoy one of the many virtual experiences above.