June 2020
Is lockdown getting you down? While the world continues to socially distance themselves to prevent the spread of the Coronavirus, the entertainment industry has rocketed to new online heights. Some creative minds are coming up with new ideas to give us back some of the human connection we've lost by bringing live music, pay-per-view tours, crowdless concerts, virtual merchandise and even more into your own home.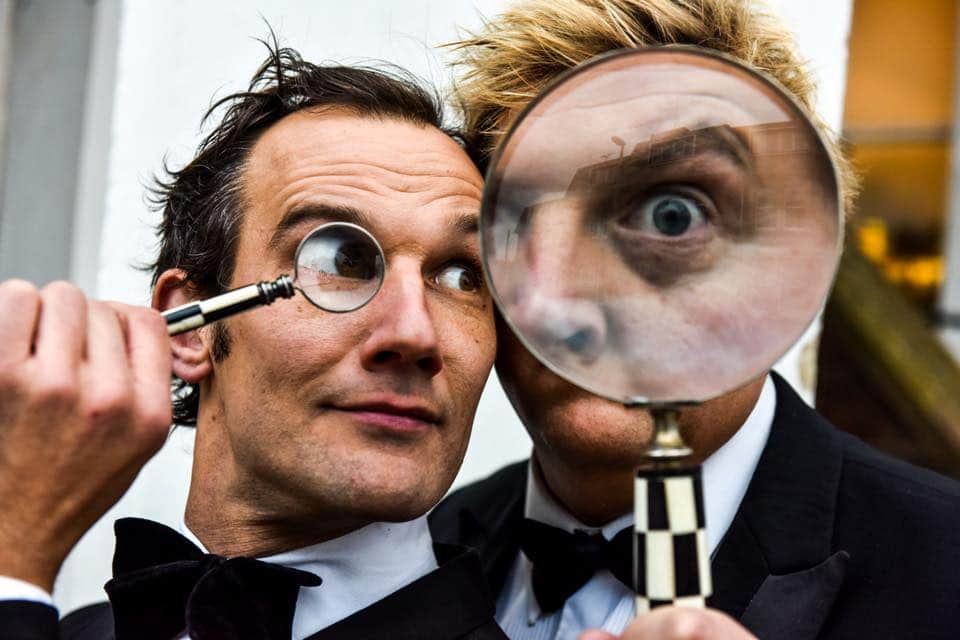 From music to theatre, quizzes and comedy, live entertainment has moved online for the time being, and while we wait for our good old favourite haunts to reopen, we have put together a guide of local gigs for you to watch live from home.
Standing up for stand-up
To support local comedians and give South Africans a burst of much-needed laughter during the coronavirus pandemic, Savanna Premium Cider has launched the Savanna Virtual Comedy Bar. This online show will feature some of the country's most talented acts and will also be debuting new faces into the scene of comedy.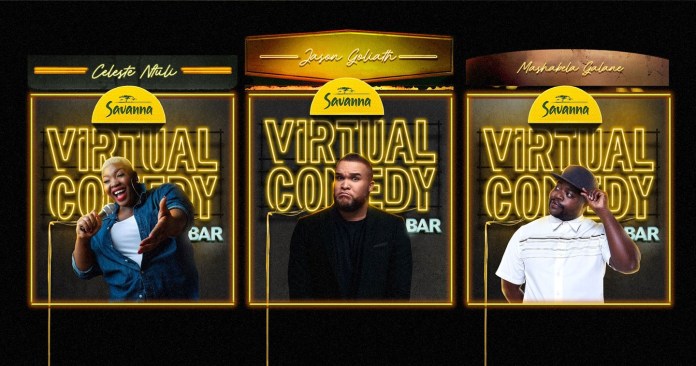 Catch it every Thursday night at 19:00 on their Live YouTube channel.
Be the crowd live
Quickly adapting to current circumstances, the Clanstival Music and Arts Festival was set to be a live family event that has now been turned into a groundbreaking online interactive digital festival.
This multiway event streaming platform will see each performance streamed live from a seemingly empty concert hall, but while connecting all of the audience's live cheering to other viewers at home, as well as back to the artists in theatre - simulating a real-feel live stadium experience.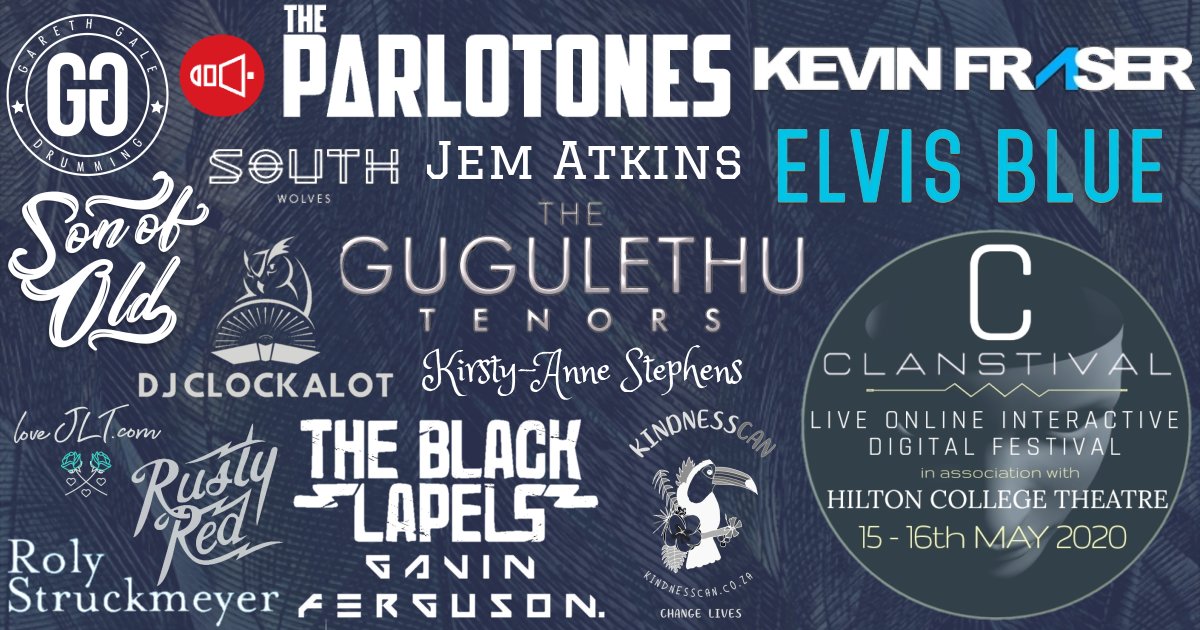 See some of SA's best-loved locals like Kevin Fraser, Elvis Blue, The Parlotones & The Gugulethu Tenors streamed to an unlimited global audience.
A digital day at the theatre
Based on much-loved classic West African and Caribbean tales, this fun online performance has been adapted from a successful stage show into an entirely digitally theatre experience.
Created for the enjoyment of children ages 3 to 8, is a musical comedy about an infamous mischief-maker, streamed for free in partnership with The Guardian for you and the family to enjoy.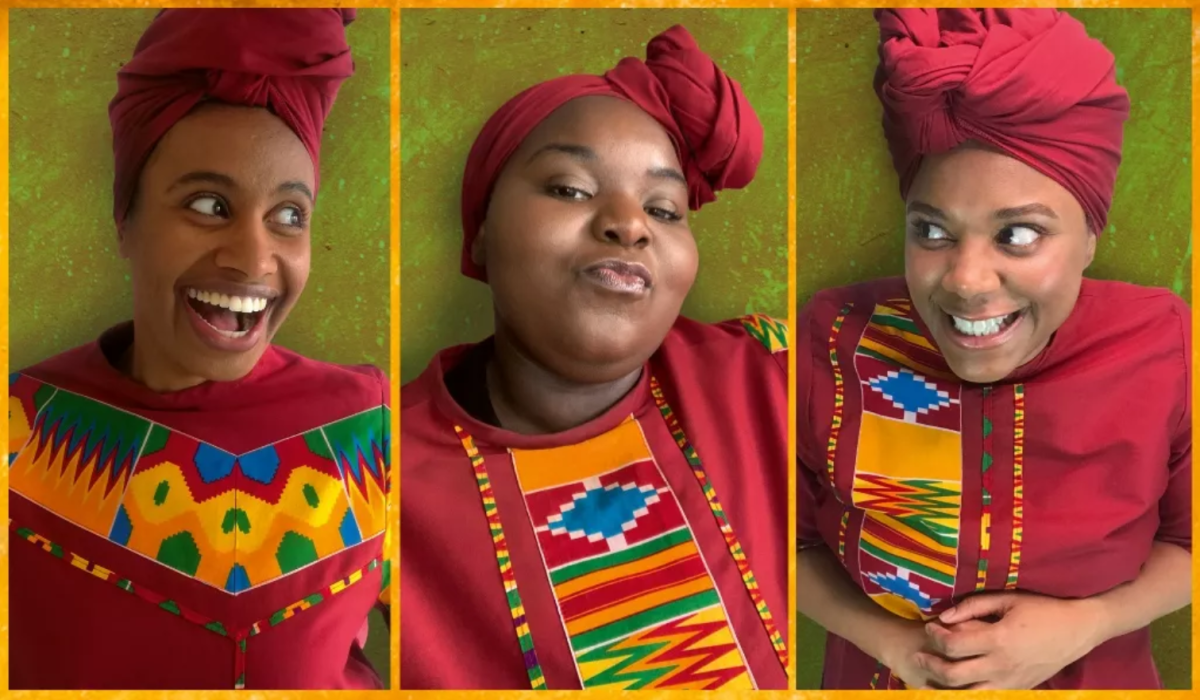 Anasi the Spider
Interactive music lessons
While so many find themselves stuck at home with ample time while in lockdown, people across the world are picking up new skills and reviving old ones. If you're looking to learn a new musical instrument or want to moonlight as a smooth jazz player, Bandwith Pro is offering online lessons from some of South Africa's top musicians.
You can sign up to a class with some of the most experienced and respected musicians in the country, and benefit from their vast knowledge and personal experiences.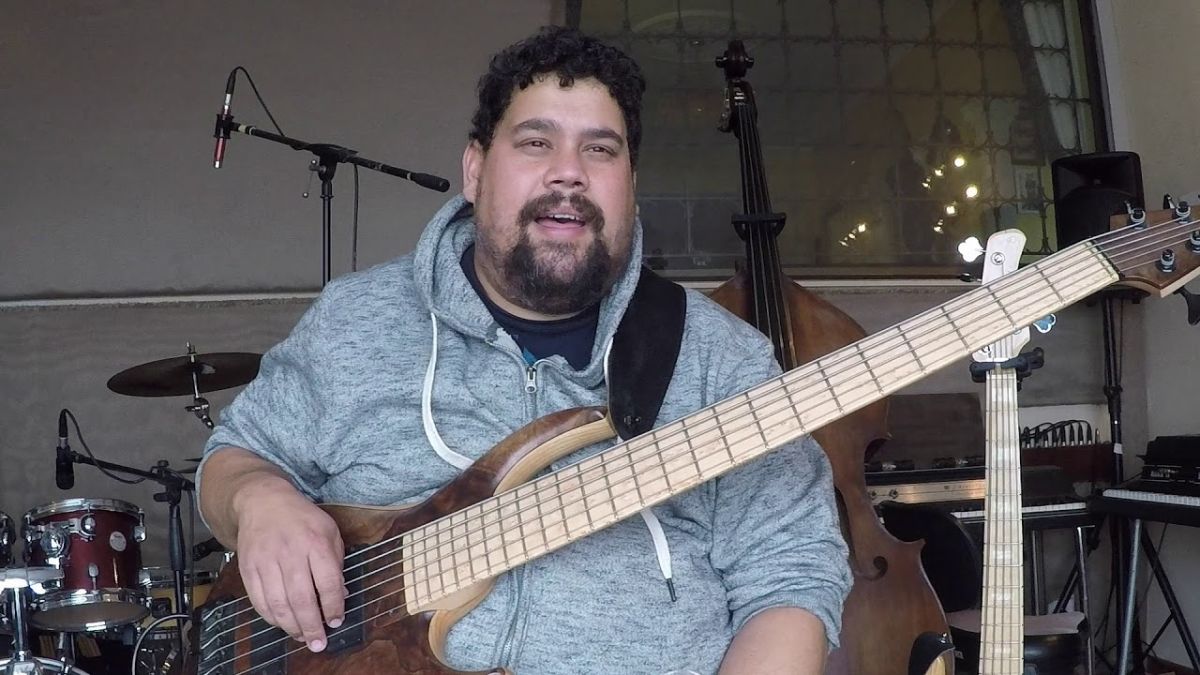 Bandwith Pro
Between them, our registered teachers have played over 23 00 shows, recorded over 400 albums, including 20+ gold and platinum records and more than 35 number one hits.
South Africa's favourite talk show host
Sharing the top of the list with many of SA's favourite exports is, of course, our beloved Trevor Noah. And while he has crossed the ocean to the US of A, he keeps us entertained daily on The Daily Social Distancing show, reporting on international news, current affairs, politics and the pandemic - all from the comfort of his couch. All of course, with a bit of South African flavour.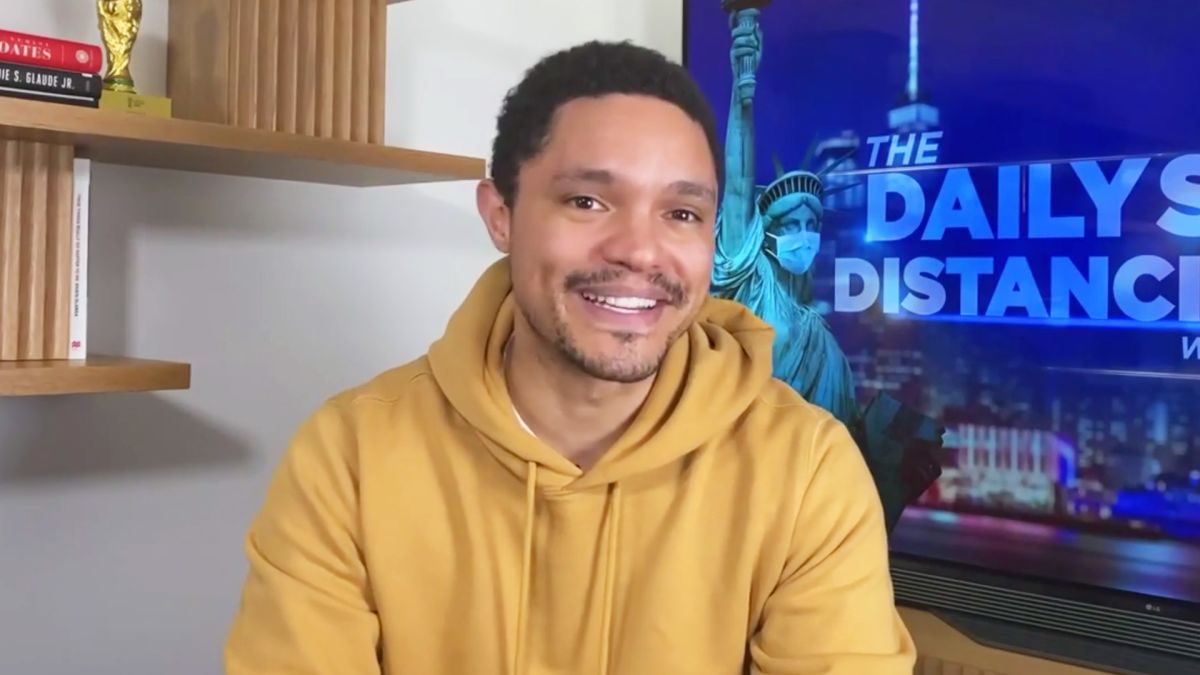 The Daily Show
A taste of everything entertainment
With events being cancelled worldwide, Creative Feel has put together a list of innovative virtual events that allow South African creatives to continue showcasing their arts, culture and heritage spaces.
With a range of features like fashion shows, music festivals, exhibitions, theatre, workshops and storytelling, you can stream, tweet, chat or have discussions online to continue supporting and uplifting South Africa's creative sector in an immersive and entertaining way.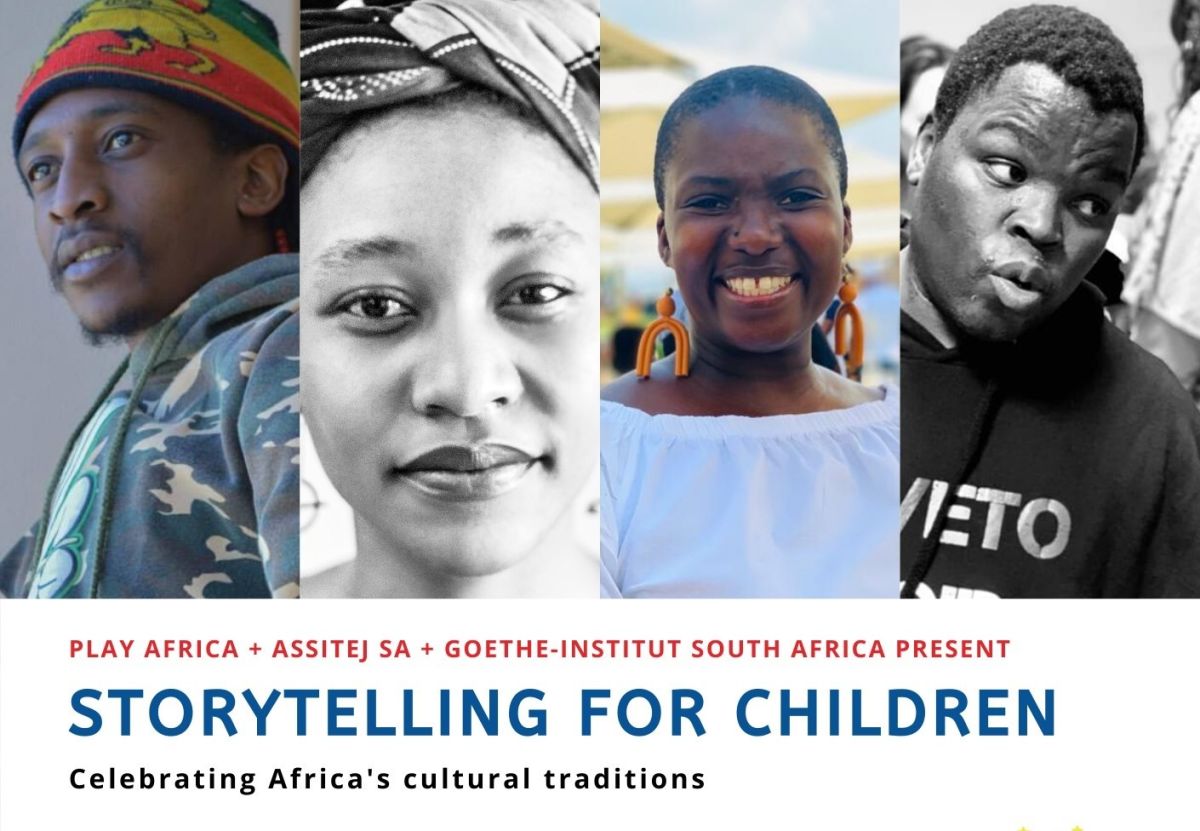 Creative Feel
Another local start-up, Show Live, offers Cape Town-based musicians the chance to present live shows to a paying online audience. Artists need only to create an account, set a show date and time, decide on a price, and then promote the show to their audience. Audience members will then log in to the site, pay for the show using a debit or credit card, or instant EFT, and enjoy a virtual concert venue.
To further the offering, Show Live is also hosting a range of short films, exhibitions,
DJ sessions and online courses to keep you engaged.
Before you know it, we'll be back visiting our favourites at the Kirstenbosch Summer Sunset Concerts (Stop 20), our local buskers as the Green Market Square (Stop 5), our rock stars at the Green Point Stadium (Stop 12), and our orchestral swingers at the Free Silo Concerts.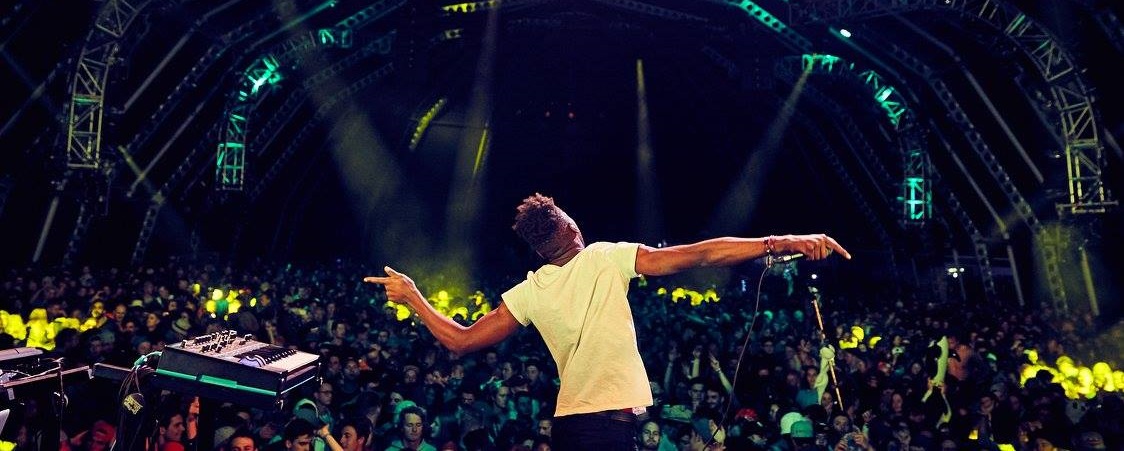 THE FULL 360
If a picture is worth a 1 000 words, then a virtual tour is worth a lot more. Then add another 1 000 words on top of that for a virtual tour in full 360-capability!
If you find yourself missing the city sights as much as we do, then hop aboard a virtual route with us as we travel around the city, giving you the reigns behind a full 360° view. City Sightseeing's free 360° Virtual Tour is an experience for the whole family, and you can view it from your desktop or mobile device. Feel like you're on the Red Bus again, and remind yourself why we're the best way to re-explore the city when the time comes.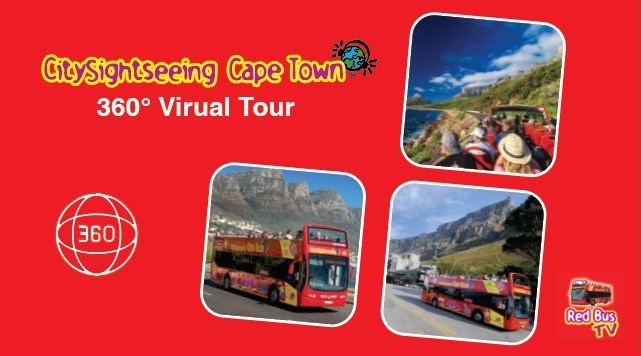 Take the time to enjoy these awesome online offering from our local entertainment industry while you can, and support these live streams, digital events and virtual exhibitions, to help keep South Africa's art scene thriving.