July 2020
Cape Town is packed full of history, and along with it, offers hundreds of museums celebrating the Cape and the country's origins, developments, inventions and icons. We mentioned some of our favourites in Part 1, but there are actually so many more museums tucked away in the city that you might not know about.
Especially now that we know that social distancing is going to be with us for some time, these lesser-known museums are a great way to avoid the crowds of Cape Town's more frequented attractions.
Groot Constantia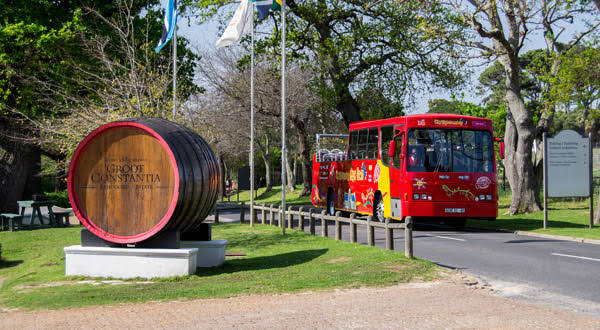 Groot Constantia
Established in 1685 by the VOC Governor, Groot Constantia (Stop 25) was originally used to produce wine, fruit and vegetables and was a working cattle farm. Now recognised as a national monument, the original homestead exhibits furniture, paintings, textiles, ceramics, brass, and copperware, providing an insight into the life of a successful 18th to late 19th century Cape farmer.
The museum complex houses an orientation centre, Wine Museum, Manor House and Wine Cellar. There is an extensive collection of vintage carriages including light trolleys or molwaens, a pioneer wagon known as a 'kakebeenwa', a Sefton Landau, and buggy, and the original Cloete Cellar now houses a display of drinking vessels and winemaking equipment.
The orientation centre houses an exhibition of several artefacts and photographs that depict the history of the Estate including object and archaeological displays, displays of the Khoi-San people, rural slavery and the basis it provided for wine farming at the Cape.
Koopmans-De Wet House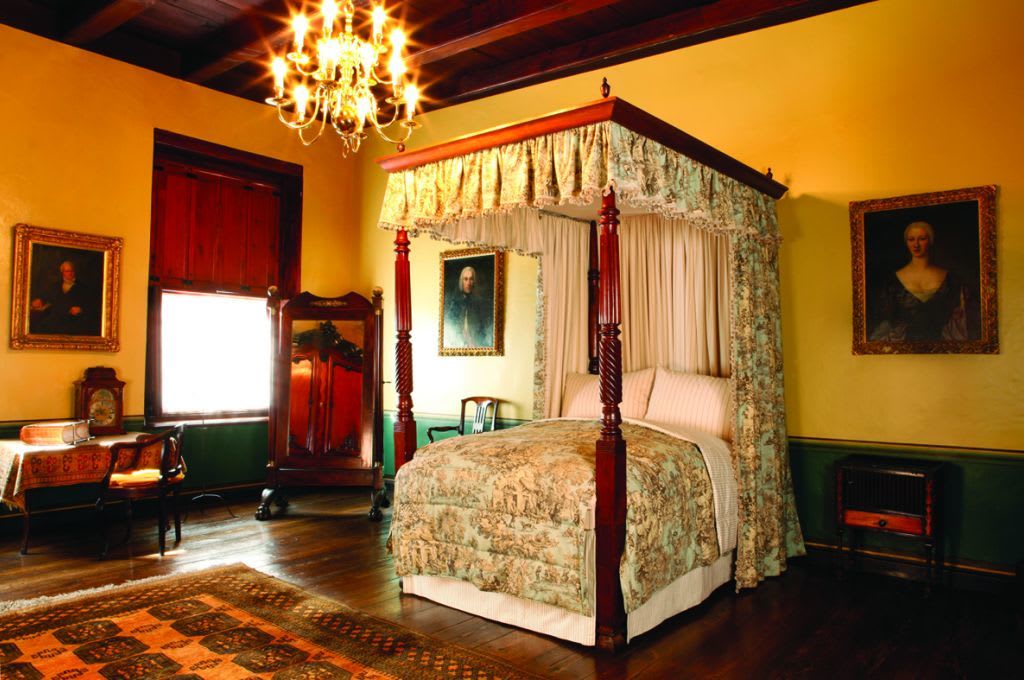 Koopmans-De Wet House (Stop 5)
Standing as one of only a few remaining late 18th-century town-houses in Cape Town, Koopmans-De Wet House (Stop 5) is also the oldest house museum in South Africa and a Provincial Heritage Site and National Monument.
Furnished as a home would be for a well-to-do Cape family during the late 18th Century, this museum houses some of the best pieces of Cape furniture and silver in the country, in addition to a priceless collection of Japanese ceramics, Dutch Delftware, paintings, and glassware.
South African Maritime Museum (Stop 1 and 2)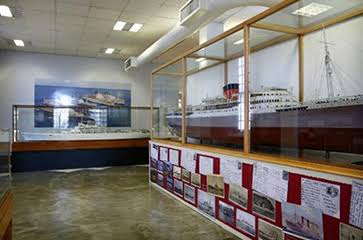 Maritime Museum (Stop 1 and 2)
Covering the history of Table Bay - from its shipwrecks to its whaling past - the maritime museum is a fascinating display of all things nautical. Its previews the evolution of shipping in Cape Town including Union Castle Liners, a wide variety of maritime artefacts, 17th-century images, and the earliest representation of the Table Bay harbour originally created by the wardens and prisoners of Breakwater prison in 1885.
Here you will also find the children's Discovery Cove and the John H Marsh Maritime Research Centre. See the detailed collection of ship models and floating exhibits such as the SAS Somerset (the world's last surviving boom defence ship) and the Alwyn Vincent (a steam tug).
Rust and Vreugd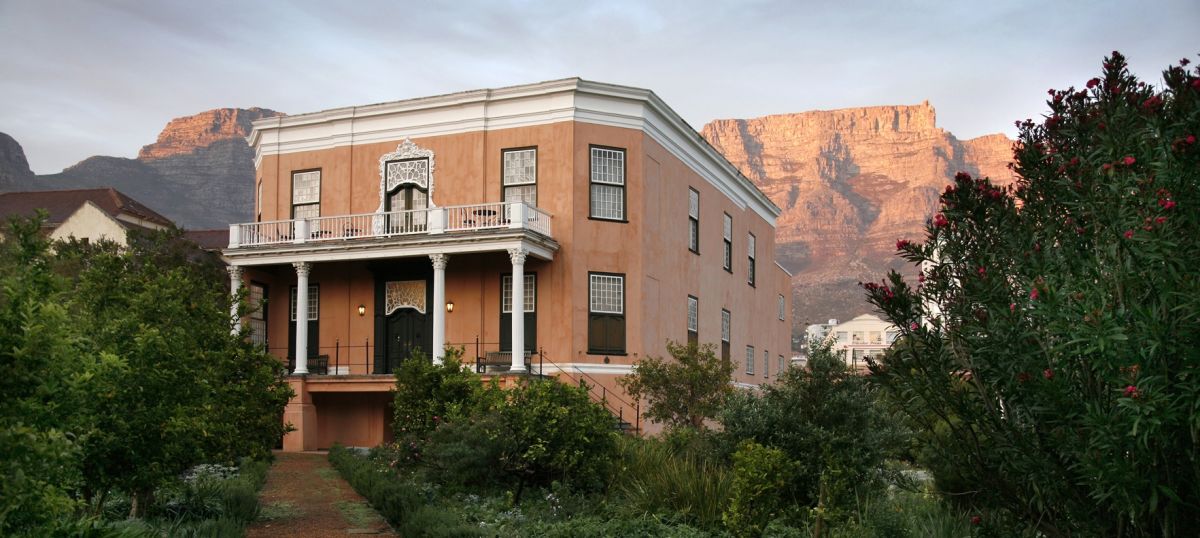 18th-century, Rust en Vreugd (Stop 16 and 17)
Generally considered the best example of 18th-century urban architecture in the country, Rust en Vreugd (Stop 16 and 17) is an ornate 1778 townhouse turned art gallery in the CBD and one of the few remaining 18th-century buildings in the city.
The house is also home to the William Fehr Collection of pictorial Africana, comprising of incredible water colours, etchings and lithographs, reflecting past moments of social and maritime history at the Cape as well as across Southern Africa.
Iziko Slave Lodge (Stop 13)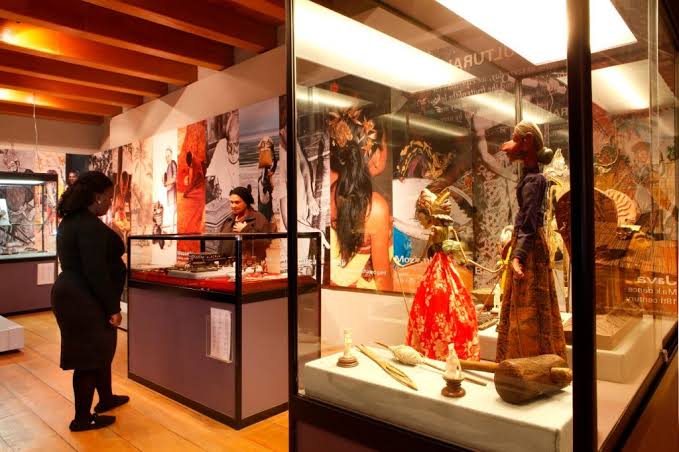 Slave Lodge
Cape Town was at first a lesser-known African slave port which developed rapidly between 1653 and 1856. It is again one of the oldest buildings in South Africa and aims to memorialise the forgotten history of the South African slave trade.
Once home to as many as 1 000 slaves, the Slave Lodge is devoted to the history and experience of the slaves and their descendants in the Cape. As this versatile building has also been used as a brothel, a jail, a mental asylum, a post office, a library and a Cape Supreme Court in its 370-year history, it is also of exceptional national and international importance and its excavations have drawn tremendous public and academic interest.
Cape Town is known to offer so many fascinating opportunities to learn about local history, art and culture, but many of which you may never have heard of, and avoiding the bustling crowds and visitors (once the city reopens) makes for a great excuse to visit these otherwise overlooked attractions.