August 2020
As spring is approaching and the weather is improving, its time to get out and about and enjoy the wonders of our ocean. From the City Sightseeing Harbour Cruise to adrenaline shark cage diving we have something for everyone.
Exploring the Atlantic Ocean surrounding the Waterfront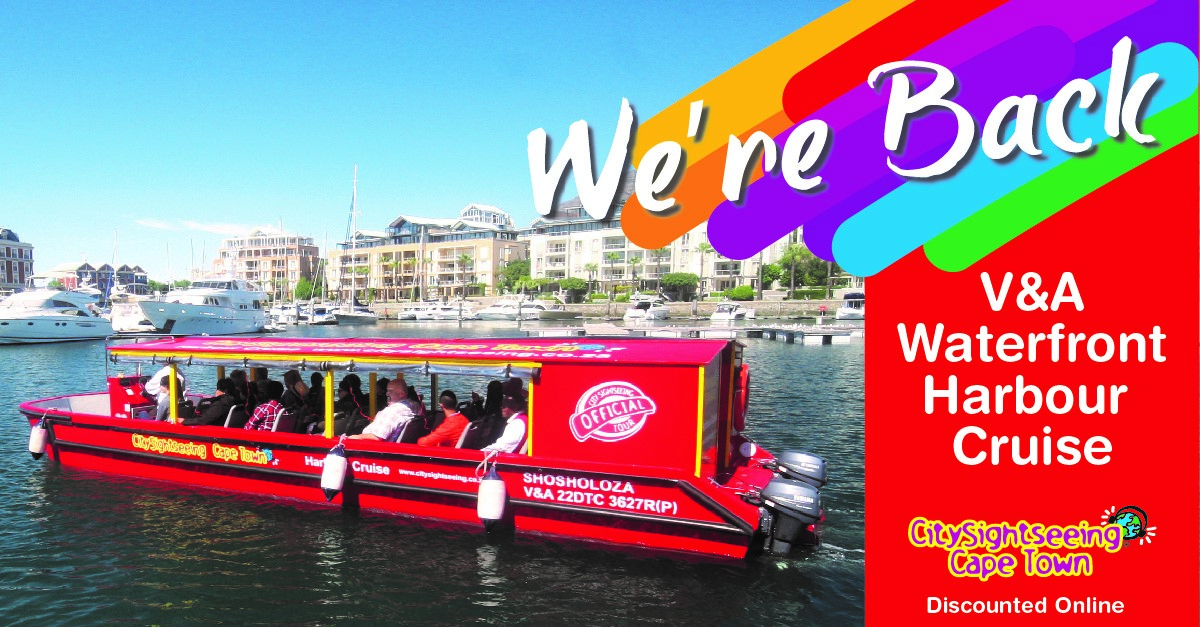 V&A Harbour Cruise
For a trip around the Waterfront, enjoy a harbour cruise, and learn about the Waterfront harbour whilst enjoying Cape Town from a fresh angle. Hop on our City Sightseeing Harbour Cruise to see the city in a new light and learn more about the Mother City's proud nautical history.
The Harbour Cruise puts Cape Town's lively harbour in focus. From the moving waters of the canal, this cruise will take you around the harbour, while you enjoy the commentary on board. You may even learn something new about the Waterfront that you did not know. Insights will include the historic Chavonnes Battery Museum, which showcases Archaeology Ruins from over 300 years ago. Look out for the Nelson Mandela Gateway and the famous Clock Tower, an iconic Victorian Gothic-style clock, that was the original port captain's office built back in 1882.
Be sure to look out for the Cape Fur seals en route. There are bound to be many frolicking in the water or sunbathing on the docks.
Red Bus TV - City Sightseeing Cape Town- Harbour Cruise
Marine Life Kayak Tour from The V&A Waterfront
For those with a little more adventure, climb aboard a kayak and enjoy the Atlantic Ocean, up close and personal. This tour provides you with an in-depth experience of local marine life, as well as views of Cape Town from a different angle. An ecliptic view of Robben Island on one side, Table Mountain on the other, and nothing but the wide stretch of the Atlantic in between.
Cape Town's natural beauty is world-renowned, however, few have experienced its sights and sounds from the fresh blue waters of the Atlantic Ocean. It is unmatched with its combination of scenery and wildlife, it's just magic. Leaving the calm waters of the Waterfront, you will paddle into the fresh movement of the ocean where you will encounter the active local marine life. You can also witness unique views of Lion's Head, Signal Hill, the Twelve Apostles mountain range, and a local shipwreck.
Sunset from the Waterfront
With numerous options and vessels to choose from, enjoy a sunset over the ocean, whilst sipping on a glass of South Africa's finest sparkling wine. If you prefer the slow romantic feel of sailing, there are a variety of boats to choose from. Alternatively, go with a luxury motorboat, that may reach further along the coastline. Majority of the sunset cruises exit the harbour and head towards the beaches of Clifton, before returning to the Waterfront early evening.
Drumbeat Charters Seal Colony Cruise
Heading out of the city, visit Hout Bay, located on Stop 24 of our Blue Route. Jump onboard Drumbeat Charters Seal Cruise. This 40-minute cruise takes passengers to Seal Island, which is located approximately 6 kilometres off the northern beaches of False Bay. The island in its entirety is home to an estimated 64,000 cape fur seals and is 5 acres in landmass. Look out for various seabirds that fly there to breed, and at certain times of the year, you may be lucky to see the Great White Sharks that come to feed at this island.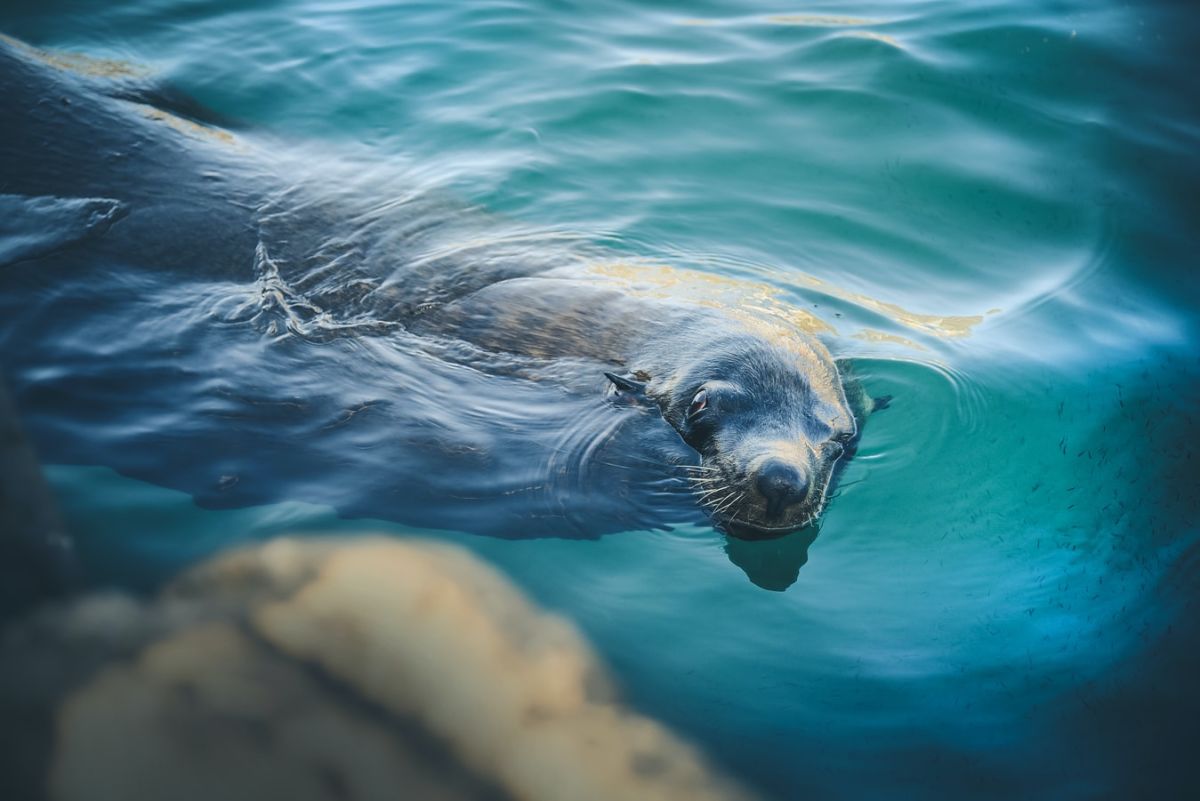 Seal
An Ocean Safari Adventure
For those with a taste for adrenalin, take a 60-minute ride on a RIB Boat (Rigid-hulled Inflatable Boat) These jet boats are renowned for their speed, safety and efficiency on the water. Each boat is powered by twin-engines offering sophistication and speed in challenging conditions. The skippers provide you with a full safety briefing once on board and explain how to brace your knees when the swell increases. Remove your sunglasses and cap, as they may fly off, get into position and get ready for the ride of your life. With the wind in your hair and the spray of the cold Atlantic Ocean on your face, these RIB Boat's are sure to provide you with extreme fun and exhilaration.
Gansbaai Shark Cage Diving
For a full day experience, take a 2.5-hour drive along a scenic route to get to your destination of Gansbaai for a shark cage diving experience. On arrival, enjoy a light breakfast before a safety briefing about what to expect onboard the shark-diving vessel. The cruise to the main island is approximately 20 minutes where the boat drops anchor where the sharks reside. Travel through shark alley if conditions permit, to get up close with the ocean's most majestic apex predator with a cage dive amongst the sharks of Gansbaai. Returning to land, you will receive a warm bowl of soup and a debriefing of your experience. Be sure to chat with one of the local marine biologists to get an insight into these beauties.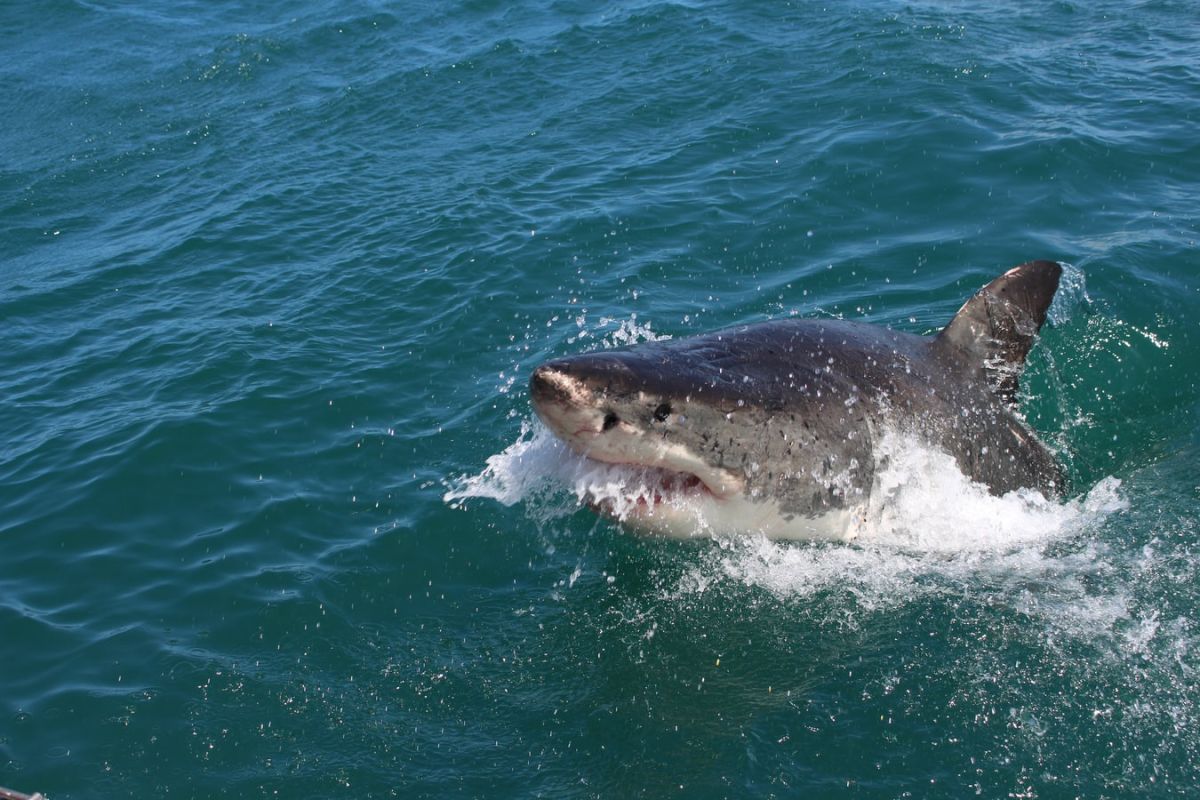 Great White Shark
There is so much to experience on our coastline and with us entering Level 2, most of our favourite attractions are opening up and just in time for spring. Why not also have a look at these great adventures and remember that we're open and ready to explore the Mother City with you: