March 2021
The Easter weekend is all about hunting for delicious chocolate treats and marshmallow eggs that the Easter bunny delivered overnight. We did some research and have found additional treats and spoils to enjoy as a family over the long weekend.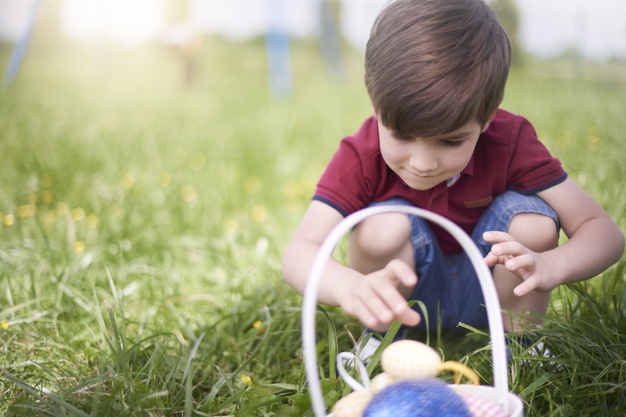 Easter Egg Hunting Time
Firstly, City Sightseeing has some fabulous specials over the Easter weekend where you can hop on board with us. Yes, hopping like an Easter bunny too. Fun for one and all. Be sure to keep updated with the weather, as we may not operate in adverse conditions.
If you're looking for a full day out with the family, hop on board our Red Open Top double-decker bus and explore Jozi with us. With 16 stops and visiting over 20 of Joburg's top attractions, you will be spoilt for choice for what to do and see. The Green Route travels through the leafy suburbs around Zoo Lake stopping at all top attractions, including Zoo lake, the Johannesburg Zoo, and the Military Museum, before reaching Constitution Hill. At this point, join the Red City Route and continue your journey around the inner city and Gold Reef City Theme Park before returning to Rosebank, via Constitution Hill and Newtown.
Special online discount: Only R149 per adult and R100 per child (aged 4-17 years old) or book our Special Family Package at R390 for RSA Citizens only and includes a 1-day ticket pass for 2 Adults and 2 children aged 4-17.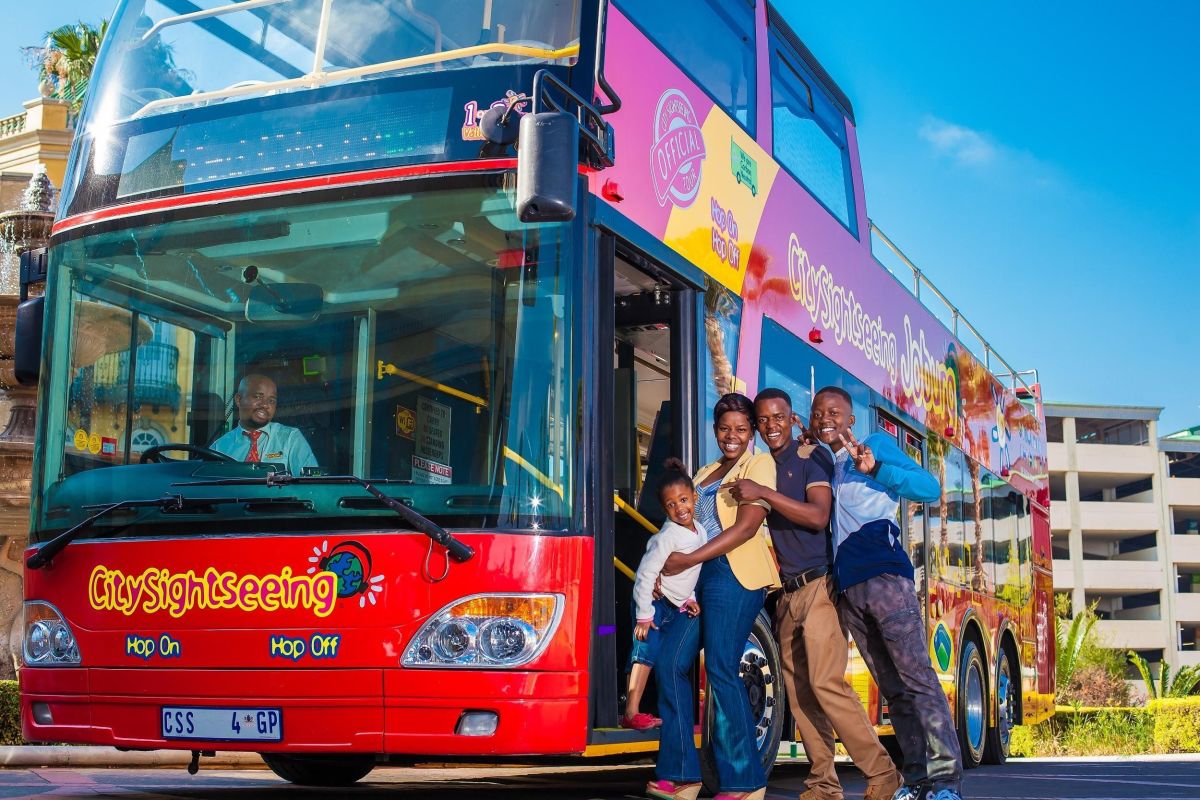 Family day out in Jozi
If you're craving a burger and looking for value for money, hop on board. Take the journey on our Green and Red Routes, and end off the day back at Rosebank (Stop 1) where you can enjoy a delicious American Cheeseburger with fries from RocoMamas at the Standard Bank Rosebank Building.
Special online discount: Only R199 per adult and R149 per child (aged 4-17 years old)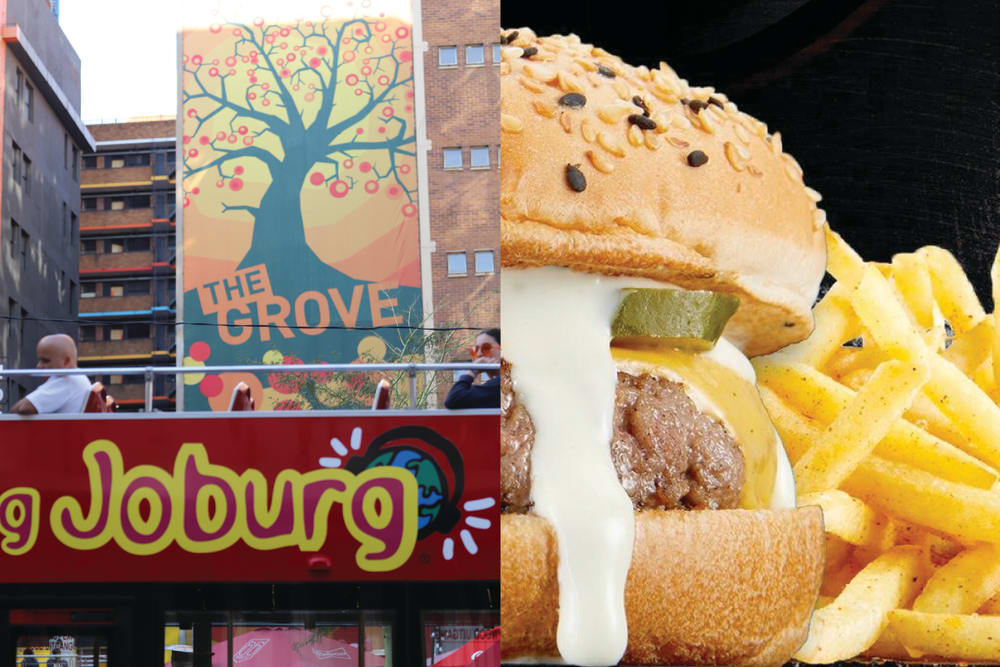 American Cheeseburger with fries from RocoMamas
Bus, Coffee & Something Sweet
There's no better way to start the day than with coffee and something sweet. Yes, we know that the kids would have had easter eggs, but there's something special here for mom and dad too.
We have two great offers for you.
● Start your day with a delicious glazed doughnut and cappuccino from our neighbours, Krispy Kreme, located next to our office in Rosebank
Special online discount: R179 per person
● Grab a coffee and one of their famous giant muffins at Mugg n Bean at Stop 1 (Rosebank office)
Special online discount: R175 per person
After fuelling up, hop on board and enjoy the rest of the day with us and explore the beauty of the city and surroundings.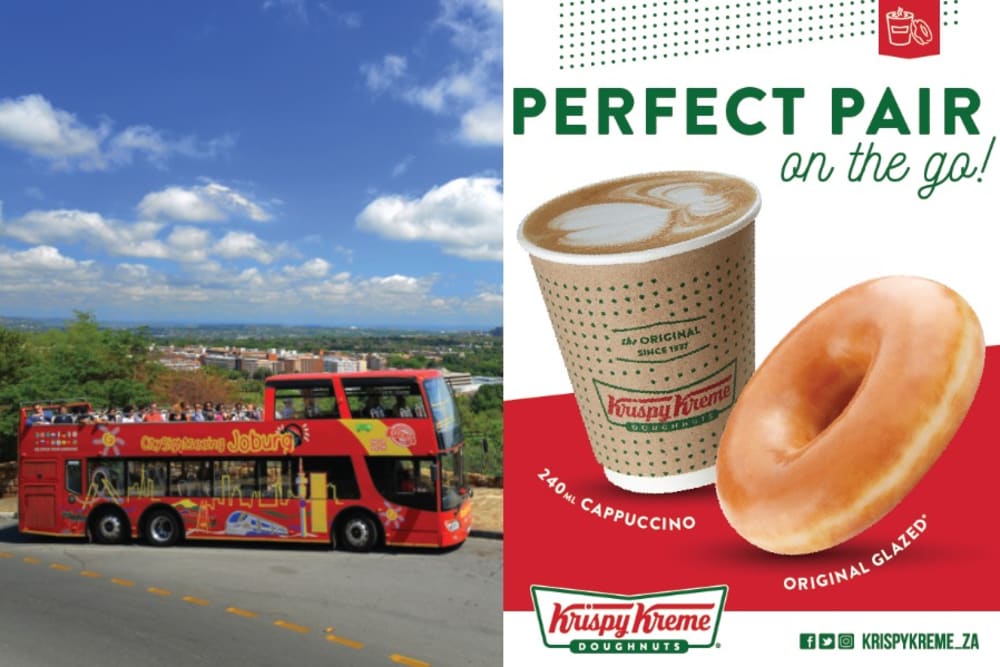 Other than our amazing specials, there are some great options available over the Easter weekend.
Outdoor activity and Easter egg hunts with Acrobranch
If your looking for fresh air and for your kids to be active, join Acrobranch for their "Hop and Hunt" experience. Either let your kids bunny hop for a discount or let them join the hunt for Easter treats. Acrobranch is available in Melrose, Huddle Park, Centurion, Pretoria North, and Rosemary Hill.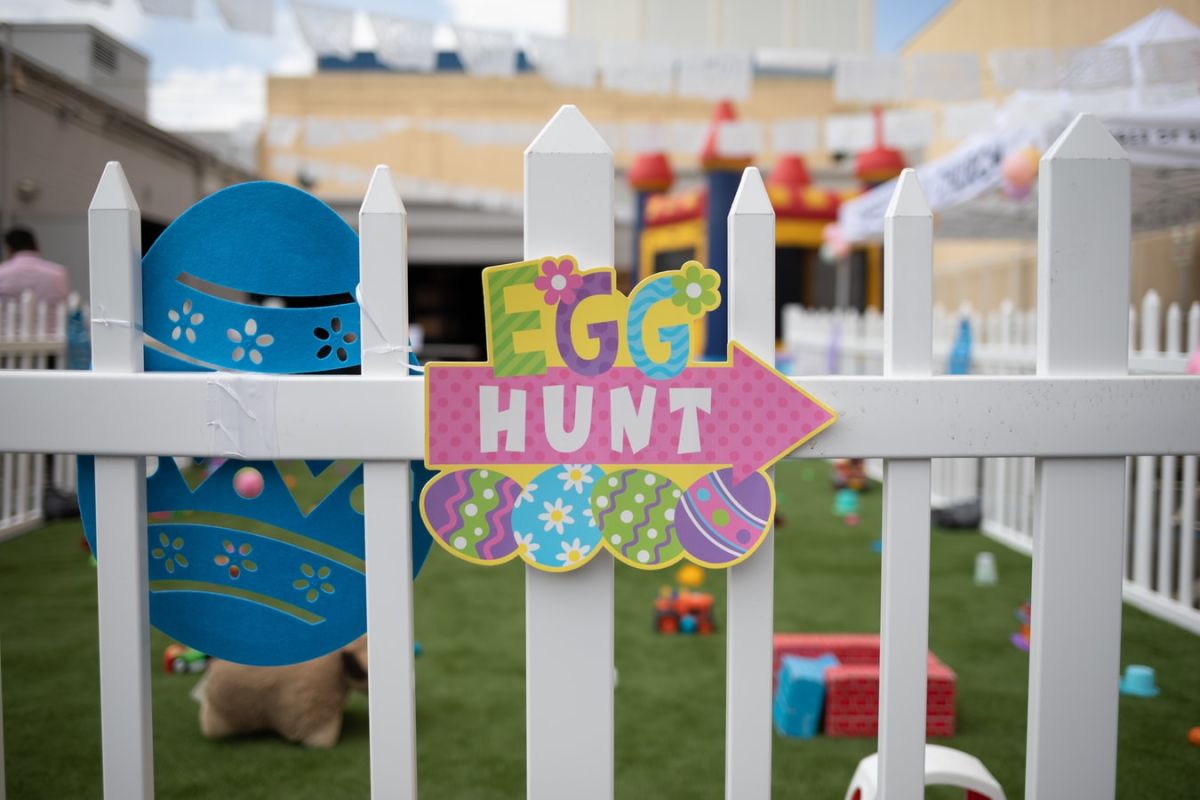 Egg hunt this way!
Enjoy a Chocolate Feast at the Junction 21 Easter Chocolate Festival in Boksburg
Over the Easter weekend, this indoor market is offering a spectacular and delicious Easter Chocolate Festival! From the mouth-watering display at the entrance with chocolate rabbit feet to the food court communal area, where chocolatiers will display their most delicious offerings. The most fantastic news is that they are offering free entrance and Easter activities for the whole family.
The Bunny Hop Haven (Observatory)
Now there's nothing more apt than the name of this beautiful sanctuary, right? It's a small haven for rescued exotic pets and small farm animals as well as an educational play centre. Small and big kids alike can enjoy the enclosures while gently holding and feeding the bunnies. Other animals include goats, warthogs, ducks, chickens, cats, turkeys, and tortoises. What a treat this will be for the kids on the Easter weekend to take a selfie with a bunny.
Pack a picnic and enjoy time at Zoo Lake
Located at Stop 2 you will find Zoo Lake. A firm favourite among "Joburgers", the park and lake are enjoyed by joggers, dog walkers, and families enjoying a sunny picnic. Your kids will love the rowboats on the lake. Pack a picnic basket, sneak in some extra chocolate treats and enjoy a leisurely day on the lawns.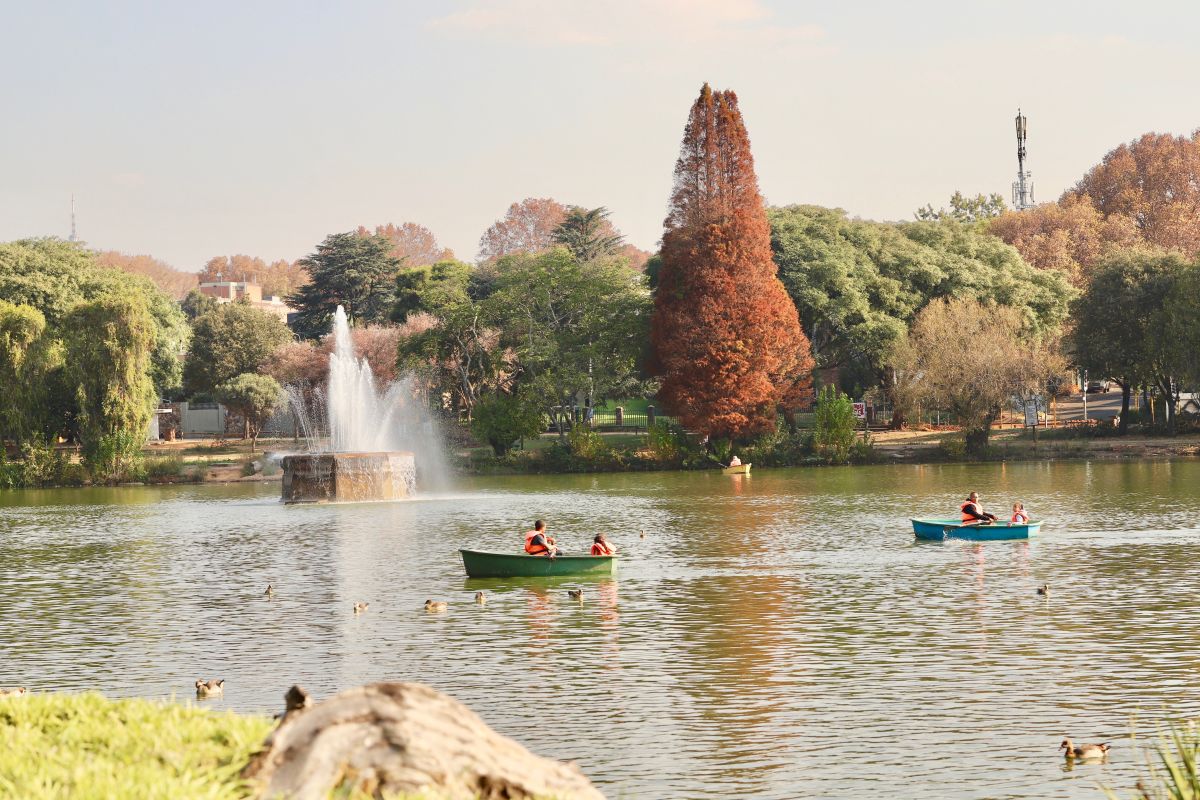 Lake Fun
Egg-citing times ahead over the long weekend in Jozi. Hop on board, or hop on over to one of the activities and excursions listed above. Are you egg-cited yet?