December 2021
Christmas in Johannesburg is a time for friends and family to gather and reconnect over sumptuous meals and festive drinks. After a long year of hard work in 2021, it's time to unwind and reflect while spending time with those we care about. Having the family together, however, can be a little chaotic, and planning a meal at home can be more frantic than fun.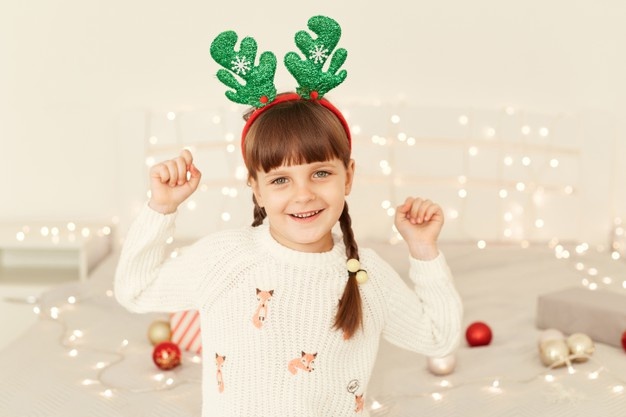 The Christmas spirit
That's why we've compiled a list of experiences that the whole family will enjoy on Christmas Day.
Let City Sightseeing be your chauffeur for the day
Let the parents have the day off from driving, looking for parking etc, and let our expert drivers be your chauffeur for the day. On Saturday, 25 December, join us onboard our famous Red Open Top bus.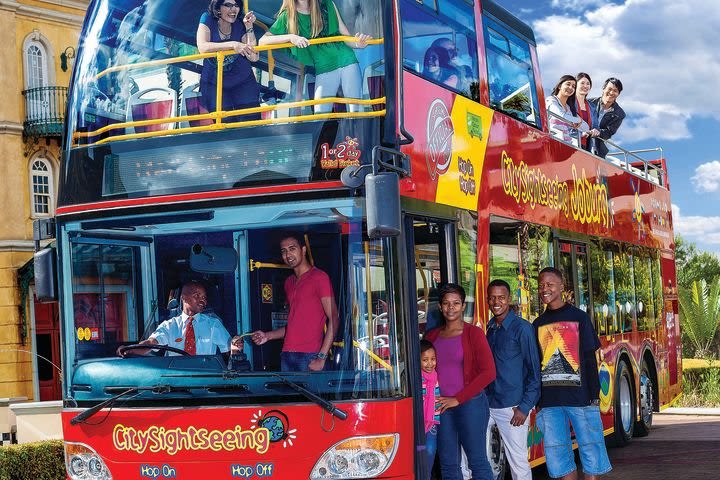 Family day out with City Sightseeing
Hop on our Jozi Green Tour from our main departure point in Rosebank and explore the leafy suburbs around Zoo Lake, stopping at all top attractions such as Zoo Lake, the Johannesburg Zoo, before reaching Constitution Hill. Here, change over to the Red City Tour and continue your journey around the inner city, via Newtown and eventually Rosebank. You'll quickly understand why Joburg is not only Africa's economic playground but also one of the world's most leafy green cities.
Please note: all the usual attraction stops such as Gold Reef City, Transport Museum, and Apartheid Museum are closed on Christmas Day. However, there is still so much to see whilst onboard our open-top bus.
● R179 per adult
● R100 per child
● R490 for a family of 4 (2 adults, 2 child passes)
Zoo Lake for lunch
Along our route, if you're looking for a more relaxed outdoor lunch, pack a picnic and hop off at Zoo Lake (stop no. 2). Enjoy your own snacks and relaxed lunch, or book a table at the Panettone Cafe' at the Zoo Lake Sports Club. A family-friendly restaurant with a park-like environment with (probably) the best sunset views over Zoo Lake and the surrounding area. Families can enjoy a quiet lunch together in their great restaurant garden (complete with a myriad of playground equipment to keep the youngsters entertained).
http://www.zoolakesportsclub.co.za/
Joburg Zoo Festival of Lights
We definitely recommend booking the the annual Festival of Lights at Joburg Zoo, which features an enchanting collection of illuminated life-size animal characters as well as classical, harmonious entertainment, food, and a night market. You can enjoy a tranquil walk in the zoo on a designated lit route away from the animals under trees decorated in enchanting lights. This is such a popular event in Jozi, and prebooking is recommended. Click here to secure your tickets.
The show is on daily from 19:00 – 22:00 (except for Mondays) and is guaranteed to be an amazing experience for people of all ages.
● R150 per adult
● R75 per child (aged 3 – 12 years) and kids under 3 are free
● R90 per pensioner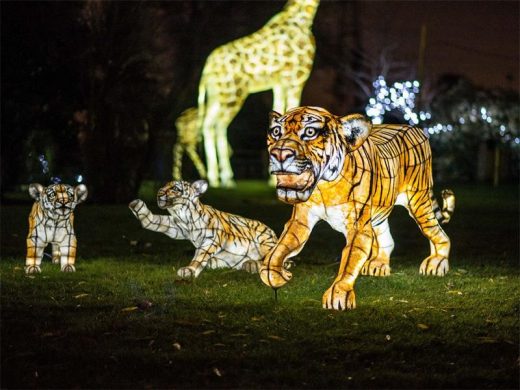 The amazing festival of lights
Hotel lunches in Jozi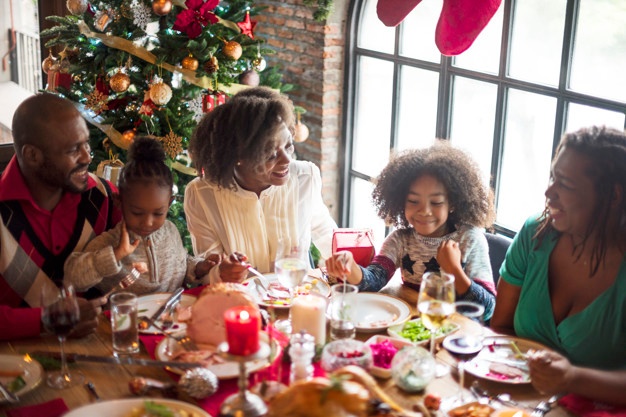 Family feasts
If you're looking for something more upmarket and luxurious, we recommend a delicious Christmas lunch at Parc Ferme Restaurant at the Michael Angelo Towers in Sandton. (accessible via our yellow route). Lunch bookings are essential and will be served between 12:00 – 15:00. Visit their website for further info: http://www.parcferme.co.za/
The Radisson RED Hotel in Rosebank (close to Stop 1 and our main ticket office) is hosting an amazing Christmas event in their OUI Bar & KTCHN, where you'll find local flavours and their vibrant RED atmosphere. Included is a delicious family-style lunch, acoustic entertainment by Lindo M and will be served between 12:00 – 15:00. The price is R655 per adult, 50% off for kids under 12, and those under 6 eat free. Be sure to book in advance: https://www.radissonhotels.com/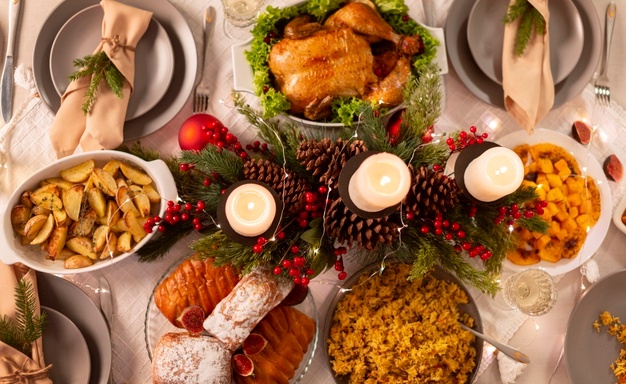 Delicious Christmas Buffets
The full Christmas Buffet experience in Fourways
In Fourways, we definitely recommend The Indaba Hotel for their popular Christmas Day Lunch. You will receive a Welcome Cocktail, a delicious Buffet with all the Traditional Christmas Trimmings, Christmas Cracker and Hat, Live Entertainment as well as Kiddies Entertainment and Colouring-in Competition and the most important… A visit from Father Christmas. Booking is essential:
https://www.indabahotel.co.za/
Misty Hills Christmas feast
A little further afield in Muldersdrift, we highly recommend celebrating Christmas lunch with "a beast of a feast" at Carnivore Restaurant at Misty Hills. A delicious Christmas set menu will be served, and for those with younger kids under the age of 6, they eat for free! There will be kids entertainment on the day to keep the small ones entertained, and there are even stayover packages available if you want to make the most of the celebrations. https://carnivore.co.za/
Joburg has plenty of festive options. Plan the day in advance, be sure to bring along your Christmas spirit, and have an amazing family day out. Merry Christmas to one and all.