H2O Today explores the beauty and essential nature of water, the planet's lifeblood. The exhibit is on display at the Sci-Bono Discovery Centre until April 2020.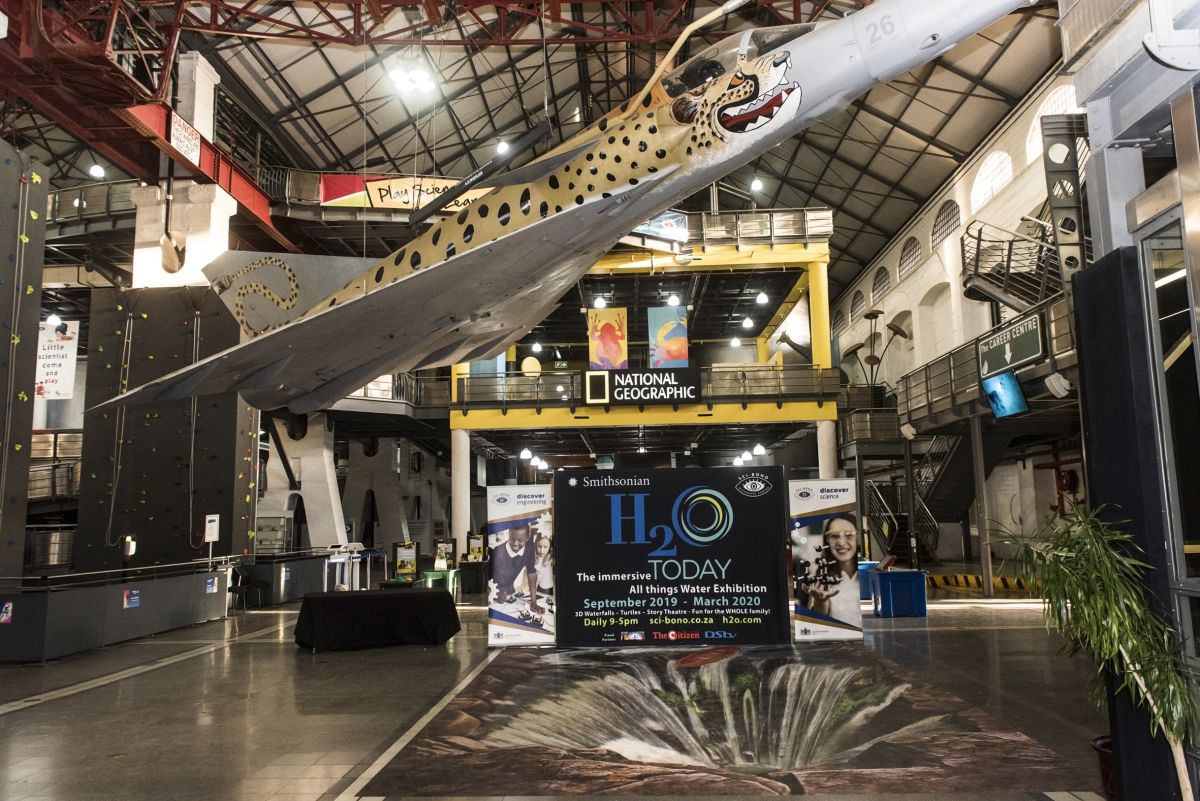 Picture: Sci-Bono
The exhibition, organised by the Smithsonian Institution Traveling Exhibition Service (SITES), examines the diversity and challenges of water sources worldwide and promotes conversation, creativity and innovation through art, science and technology.
H2O Today is part of the Smithsonian's #ThinkWater Initiative to raise awareness of water as a critical resource for life. Using immersive content, interactive activities, and digital media, this international exhibition – supplemented with Iziko curated African content and collections objects – brings a global conversation at a critical time within the Southern African regional context.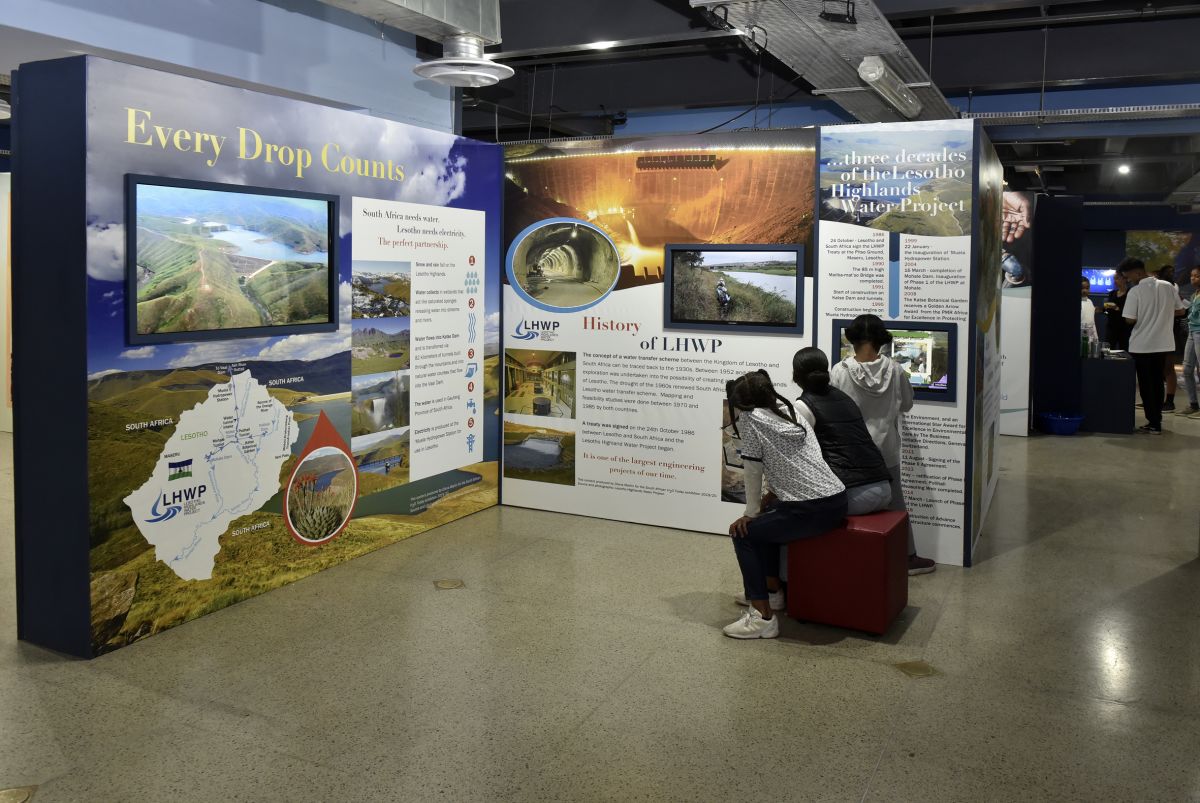 Picture: Sci-Bono
H2O Today dives into what it means to live on a planet where 71 percent of the surface is covered in water, of which less than 3 percent is drinkable. The exhibition highlights water's criticality in daily life worldwide through waterpower, industry, agriculture and home use. It explores the science of water from the hydrological cycle, weather and climate to its physical power as an architect and sculptor of landscape. The exhibition showcases global examples and striking imagery augmented with audiovisual material that tells the story of Earth as the water planet, water as our home, ways that water shapes culture, rising tides and sea level rise, and innovative solutions to some of the planet's greatest water challenges.
The exhibition also features several firsts for the Smithsonian initiatives with an art jamming section entitled h2Art and a troupe of Actors, from the Market Theatre Laboratory.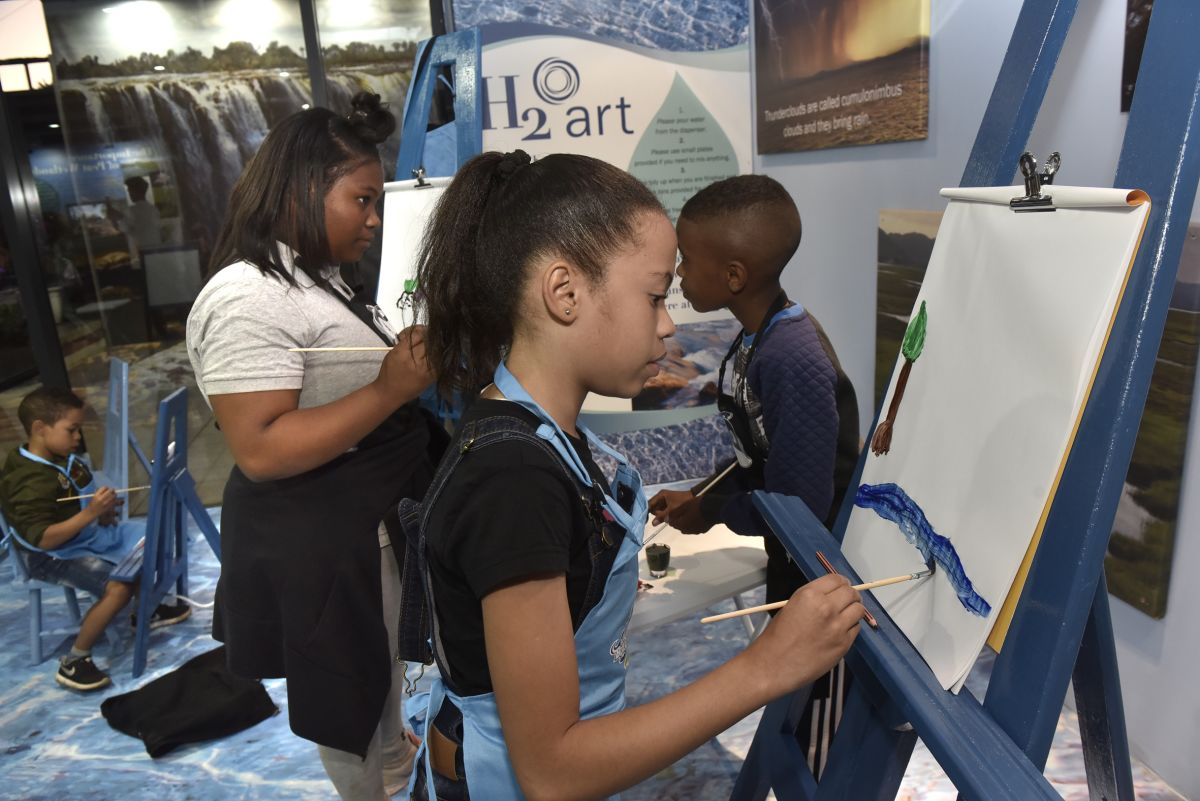 Picture: Sci-Bono
With the growing concern about the water crisis and droughts experienced in parts of South Africa, the H2O exhibition couldn't have arrived at Sci-Bono at a better time. As a benefit of this precise timing, this exhibition will teach learners and the public about strategies of preserving water in new and exciting ways. Sci-Bono invites everyone to visit the centre and take full advantage of this wonderful opportunity to engage with and immerse themselves.
The centre is an ideal family destination on weekends with regular interactive H2O Today exhibition theatre shows on Saturdays and Sundays at 11:30 and 13:00. Hop off the red bus along the Johannesburg City Tour at to visit this exhibition.