07 August 2017
More than 200 lucky women will get the opportunity to hop on Joburg's red bus for a tour of the city this Women's Day. Thereafter they can also enjoy a free tour of Constitution Hill.
(Image: Ichikowitz Family Foundation)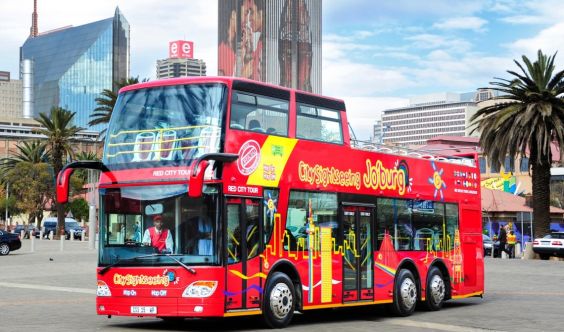 In celebration of Women's Day, City Sightseeing Johannesburg and Constitution Hill will be giving away a free tour combo to more than 200 lucky ladies this Wednesday, 9 August 2017.
Get your ticket before it's too late and hop on Joburg's red bus to explore the city and its rich history on the City Sightseeing City Tour. On the tour, you'll see Africa's highest building, the Carlton Centre, the well-known Nelson Mandela Bridge, Joburg's corporate mining district, the trendy Newtown precinct and more.
Upon your return, you can do a free tour of Constitution Hill, a former prison and military fort where a number of world-renowned women and men were once imprisoned. Albertina Sisulu, Winnie Madikizela-Mandela, Fatima Meer, Nelson Mandela, Mahatma Gandhi and Joe Slovo all served time here.
Constitution Hill doesn't only bear testament to South Africa's turbulent past though; today it is also home to the country's Constitutional Court.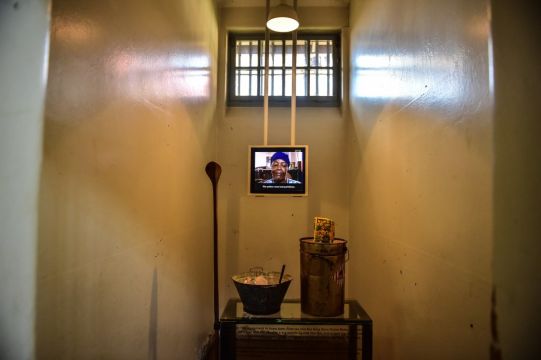 The exhibition in the Women's Jail at Constitution Hill includes video and audio exhibits. (Image: Constitution Hill)
Terms and conditions:
The combo offer is for women only
The offer is only valid on specified times on 9 August 2017
Tickets for each time slot are limited due to bus seats
The bus tour starts and ends at Constitution Hill
The circular bus tour with on-board commentary will take an hour and a half and no hopping off the bus will be allowed
Tickets are to be redeemed at the Constitution Hill Visitors Centre on Women's Day
Get your free ticket here.
Please share your experience on the red bus and at Constitution Hill with us by tagging us in your pictures on Facebook, Twitter (@JoburgRedBus) and Instagram on Women's Day.