April 2021
Are you looking for something to do, to get out and about, enjoy some fresh air, and explore the city you call home? Even better, having somebody else to do the driving, so you can purely sit back and relax. Then look no further than spending time on our famous Red Open Top Double Decker bus.
At City Sightseeing, we look after our old folk by offering some fantastic specials. All you need to do is bring along your South African ID and join us for some special time out exploring the City of Gold.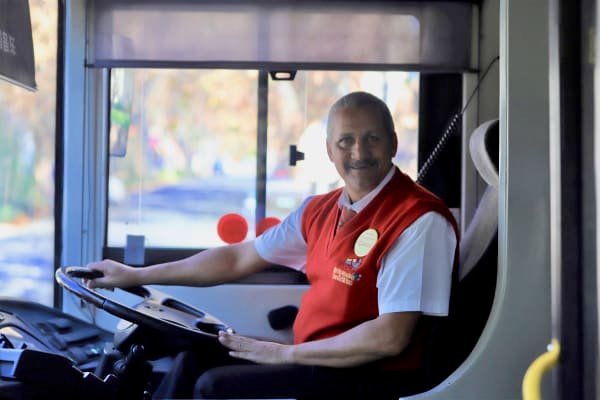 Let our drivers do the driving while you relax
With over 16 stops, and taking you to over 20 of the city's top attractions, the well-known open-top double-decker bus allows you to hop-on and hop-off at your leisure. It could not be any easier to get to Johannesburg's top attractions. Our knowledgeable staff at our ticket office in Rosebank and our guides onboard offer a wealth of information. At your age, you may even learn something new about the city you call home.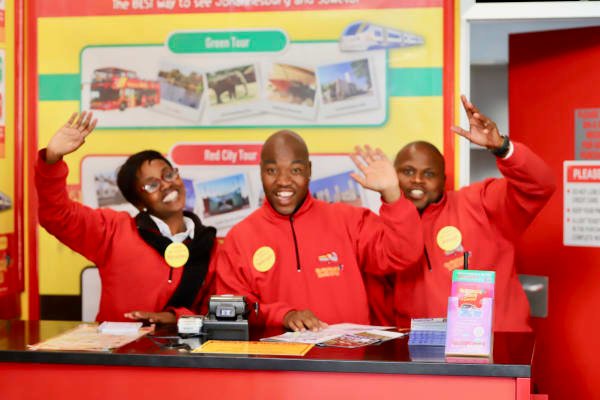 Our friendly and knowledgeable staff at our Rosebank Office
The special discount we offer for South African pensioners (60 years and over) is a one-day ticket, valid on our Green and Red lines for only R120 for a ticket that usually costs R245. This special is valid on all operational days. Please buy your ticket at our ticket office at The Zone in Rosebank. Please note that our pensioner specials are not available online and don't apply to the Bus and Soweto Combo tour.
A day onboard the bus with us would see you starting at our main departure point and ticket office in Rosebank. The Green Route travels through leafy suburbs around Zoo Lake stopping at all top attractions, including Zoo lake, the Johannesburg Zoo, and the Military Museum, before reaching Constitution Hill. At this point, join the Red City Route and continue your journey around the inner city visiting the "Roof of Africa" viewing deck on the 50th floor of the Carlton Center, the James Hall Museum of Transport, and Gold Reef City Theme Park before returning to Rosebank, via Constitution Hill and Newtown.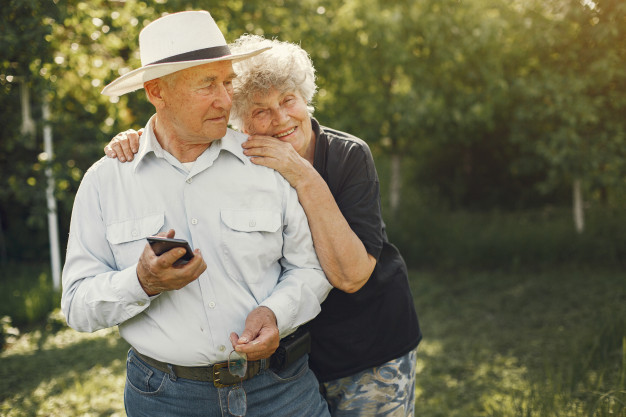 Enjoy time in the fresh air and beautiful gardens at Johannesburg Zoo
We also did some research for you and thought you may that you may wish to enjoy additional pensioners specials if you're on board with us. At the Johannesburg Zoo (Stop 3) pensioners only pay R65 (the usual ticket price is R110). Or if you're visiting Gold Reef City (Stop 13) you will receive an R30 discount and only pay R165, and if it's your birthday you can enjoy free entry.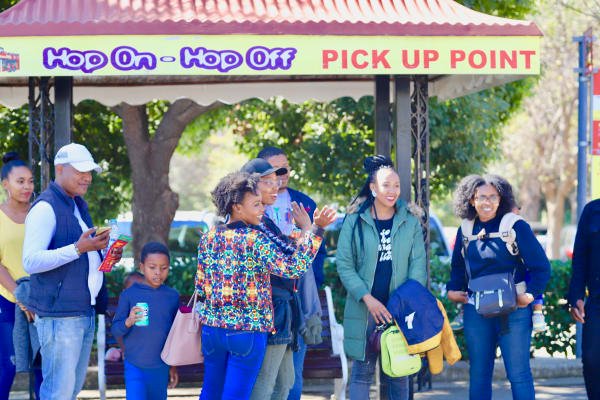 Family day out
In addition, we offer other fantastic specials that your family may want to enjoy. Bring the kids and grandkids and let them book our amazing Family Special. This package price is for a one-day Classic ticket (valid on Green and Red lines) is only R390 for 2 Adults and 2 children aged 4 – 17 years old. This ticket would usually cost R750 so your family saves almost 50%. The even better news is if you have those little grandkids under 4 years old that want to experience the Red Bus, their ticket price is complimentary.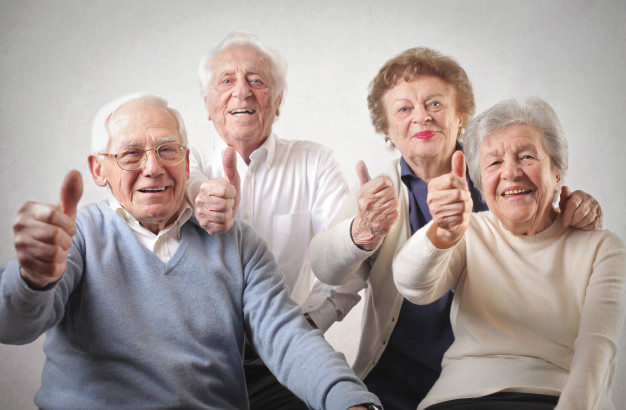 Enjoying your golden years
It's time to spoil yourself, get out and about, sit in the fresh air on our upper deck and explore the city with us. With specials like these, it's time to embrace being over 60 years old.