Thanks to its position and fertility for those historically rounding the cape, Cape Town is a city founded on a harbour, and to this day its port and waters still attracts millions of visitors every year.
The Victoria & Alfred Waterfront (Stop 1 and 2) has since become a huge complex of feasting, luxury, retail dreams, historical discovery and leisurely cruises. There are enough options to fill a whole day, and even more. So, at least in the midst of all your exploring, there is never a shortage of replenishing and indulgent sustenance to keep you going.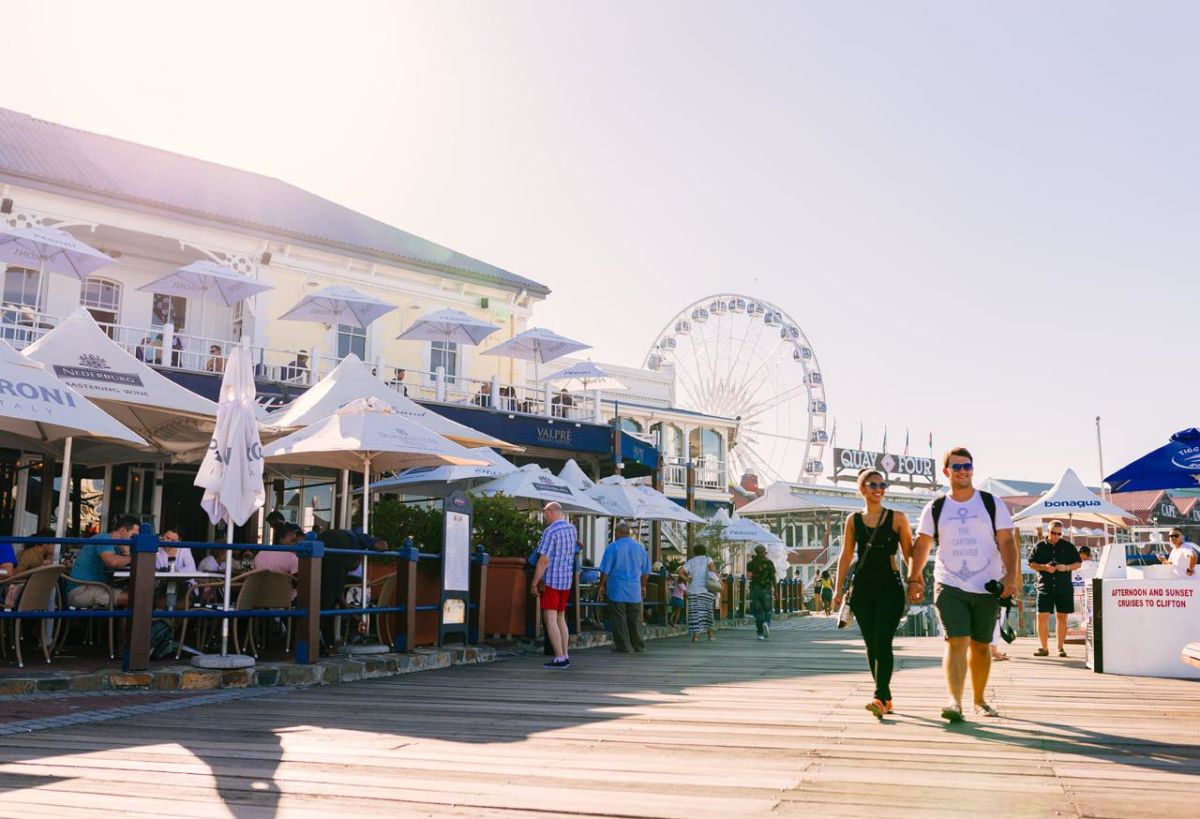 V&A Waterfront
All of these restaurants are in easy walking distance from each other and from our ticket office (Stop 1), so catch a City Sightseeing bus and come and visit.
Start your day off with a bang at one of these breakfast specialists
In Cape Town you do not have to be the early bird in order to get the worm as brunch is basically an institution to Capetonians. This means that you can find breakfast at almost anytime of the day.
Tashas will offer you some nutritious kickstarters, as well as some hearty Spanish-signature food or light tapas, whereas at Stonebreakers' you can fill yourself with all your favourite classics at their bottomless buffet breakfast.
If you like to mix-and-match, check out the stylish Si! Cantina Sociale in the Silo District (Stop 2) for incredible Mediterranean cuisine. Their traditional hearth-style cooking and delicious coffee is sure to hit the spot.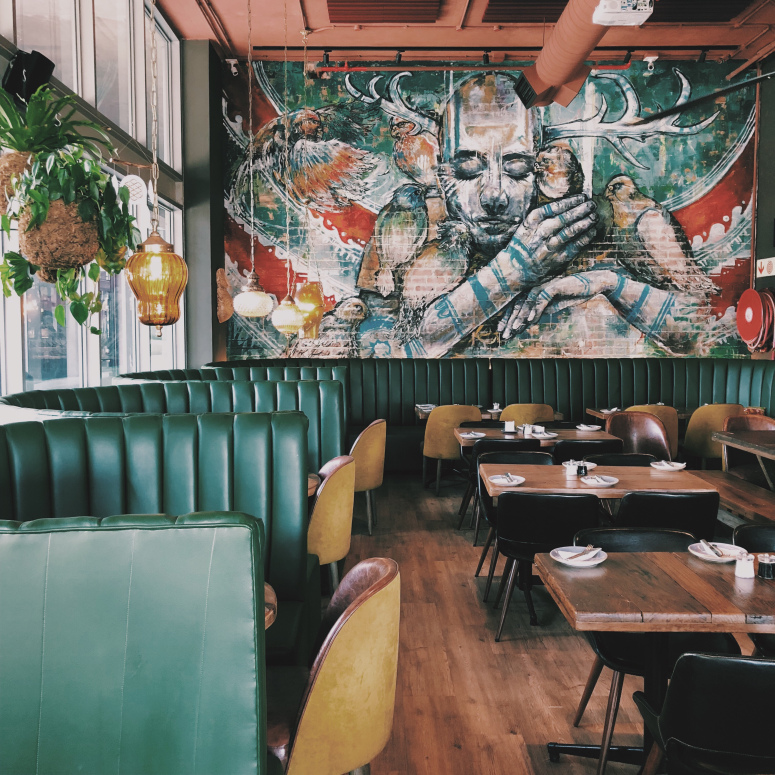 Si!
Stay harbour-side for a midday break
After a full morning of activity, you may need to rest your feet, and discuss your plan-of-action for the afternoon. So, here is were we suggest you look.
You know that the seafood in Cape Town is as-fresh-as-can-be, and it is definitely something you should try, and conveniently, the Waterfront houses some of the best seafood restaurants in town.
The locally-loved Greek Fisherman does traditional Greek and Mediterranean dishes with a modern twist, and is your number 1 stop for-all-things-mezze.
Going back to the very beginning, Quay Four is one of the oldest restaurants at the V&A Waterfront and now a famous landmark. The terrace right on the quayside is where you will find the Quay Four Tavern for a variety of light meals and salads, hearty food and a wide range of award-winning beers on tap. Upstairs@Quay Four is found on the upper level and offers more elegant seafood dining with some of its signature dishes like fresh lobster and line fish, or their mouthwatering seafood platter.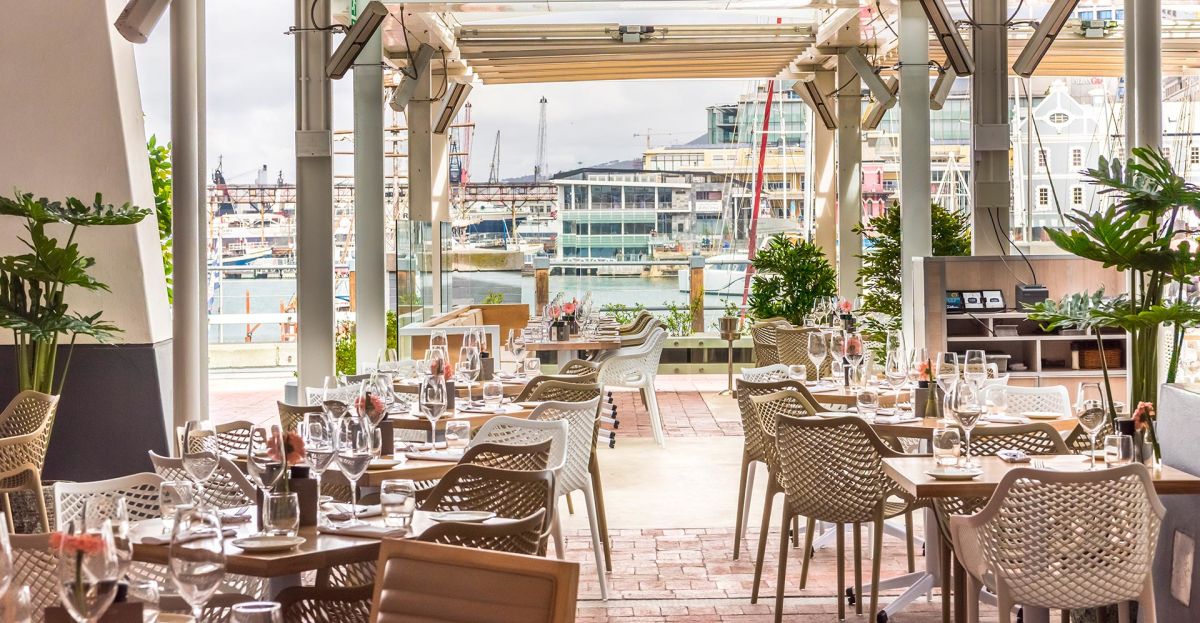 Firefish
Rated as the best restaurant at the Waterfront, Firefish is a sophisticated harbour-side eatery and absolute must-try! Their modern contemporary seafood dishes include everything from freshly shucked oysters to sushi, dim sum, skewers and poke bowls. If it's meat that you are after - they also do a range of meat and poultry, all cooked on their custom, state-of-the-art grill.
If you are more inclined to pub grub, a liquid lunch, or just want to explore Cape Town's craft beer lifestyle, there are a number of beerhouses found at the V&A. Most famously you will find Mitchell's Scottish Ale House. Best known for their beer and as a festive spot to watch sports, Mitchell's offers six different beers and three ales are brewed on the very property.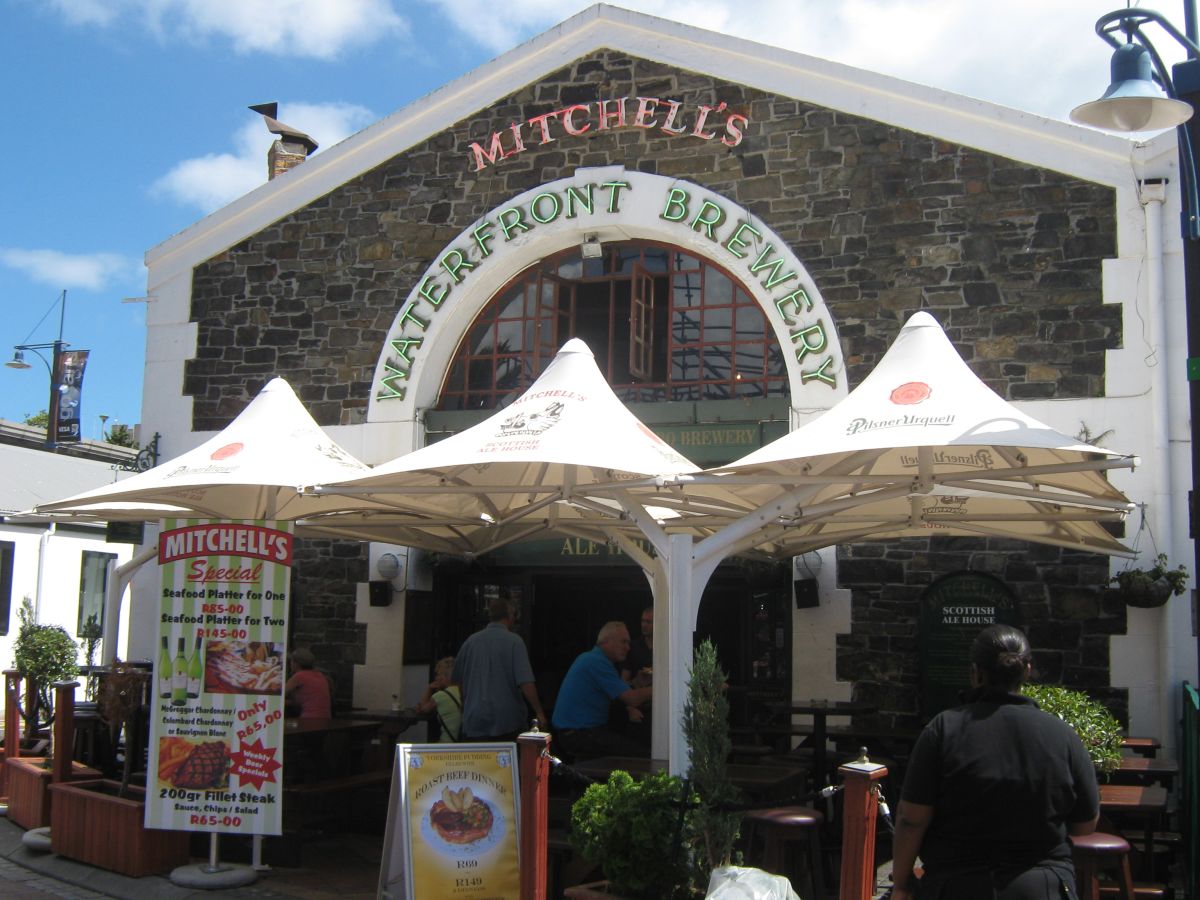 Mitchell's Scottish Ale House
No need to dine-and-dash at one of these laid back establishments
When it comes to winding down for the day, no one does 'chill' like Cape Town. Before you head home for the evening, whet your palate at one of these internationally-themed restaurants for a sundowner, a show, or 4-course delight.
Italian cuisine is a firm favourite the world over, but when it comes to simple, fresh, traditional and home-cooked Italian food in Cape Town - there is no place like Balducci's. The place provides a sidewalk-café vibe alongside a varied menu; mostly comprising of Italian-inspired dishes and tapas, and most recently, the newly renovated Balducci Asian, Noodle & Sushi Bar.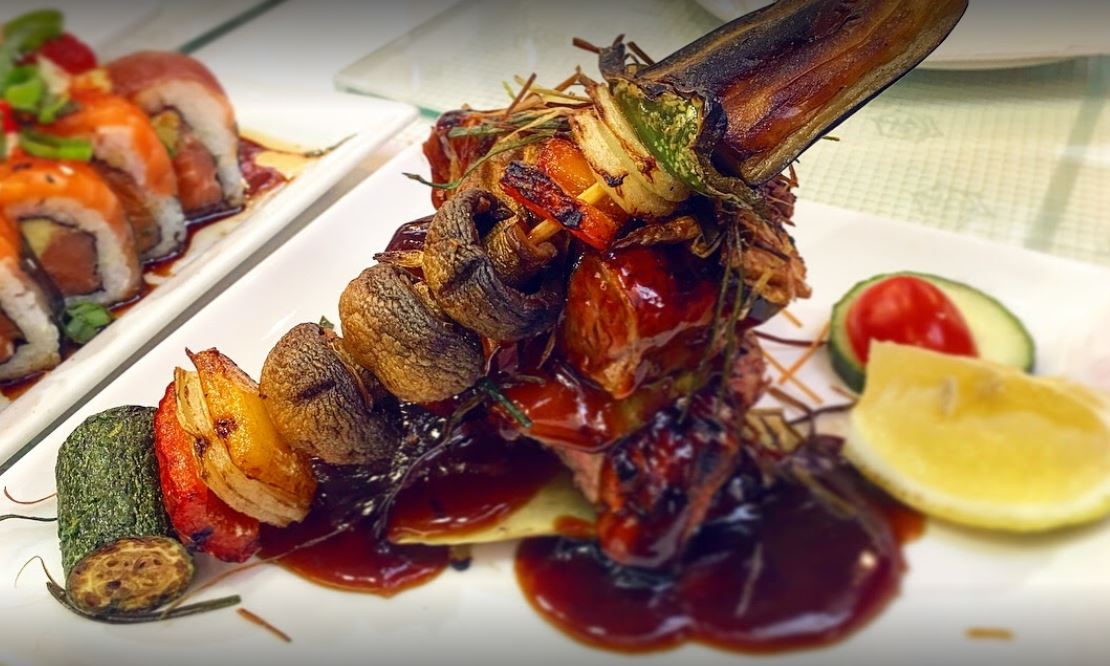 Willoughby & Co.
Of course, sushi has taken the world by storm over the past few years, and what better location for fresh sushi than right on the watersedge? Willoughby & Co is a Cape Town staple renowned for creating fusion-style Japanese dishes. Choose from tempura dishes, oyster shooters, soups, salads or a comprehensive selection of seafood and meat dishes, but Willoughby's true pièce de résistance is its sushi. You may have to wait a while to be seated, and the prices are not budget friendly, but the full Japanese culinary experience is worth it.
Be entertained with dinner and a show
The Cape Town Comedy Club is a dinner theatre and favoured local-haunt for many. The 180-seater club presents daily shows of stand-up comedy, world-class shows, jazz jam sessions and even more throughout the week, alongside their à la carte restaurant & bar.
The club has hosted some of the world's most famous comedians, any many of South Africa's finest. If the comedy isn't enough, they also feature happy hours, a halaal-friendly kitchen, and their own craft beer.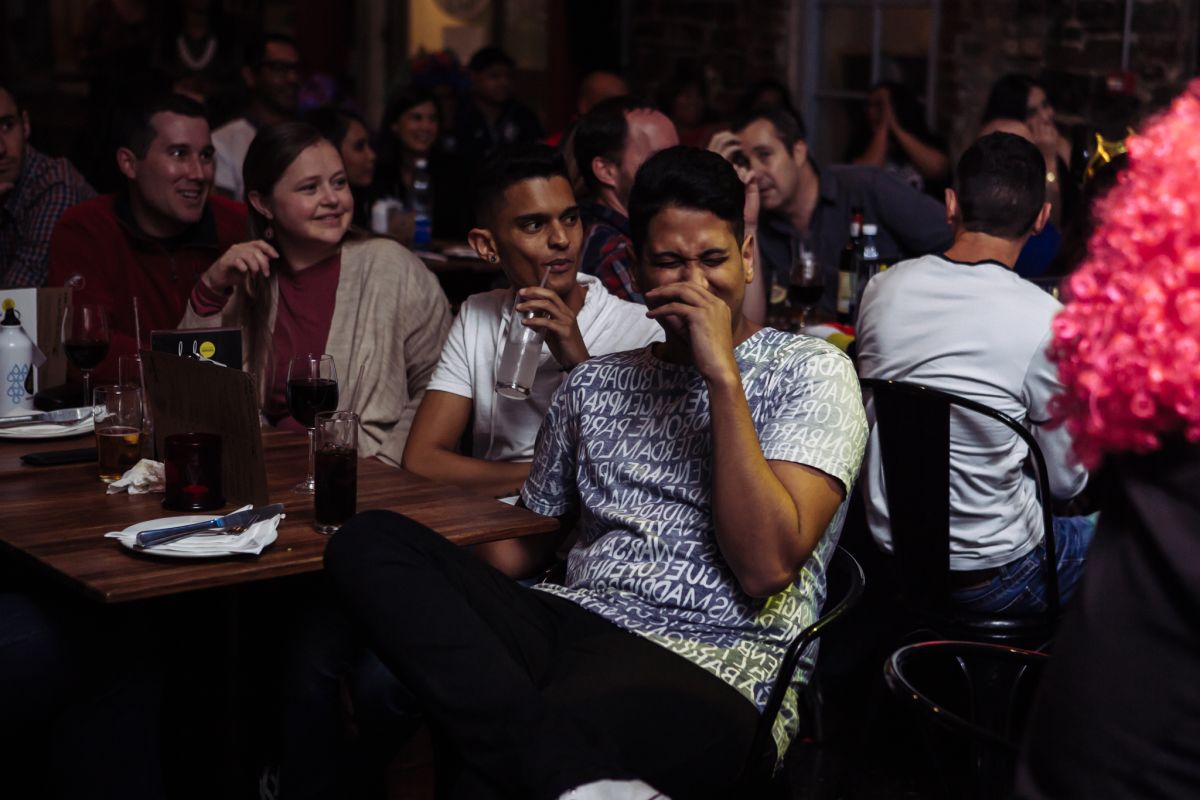 Cape Town Comedy Club
And now for the finer things in life
When it comes to fine dining, the V&A Waterfront puts on an indulgent show. Sevruga is one of Cape Town's premium dining establishments and wows its patrons with seafood, steak and Asian-fusion.
The sophisticated atmosphere creates an elegant dining experience overlooking the water, with a menu ranging from modest meals to intricate and complex taste sensations, and of course, an excellent wine list.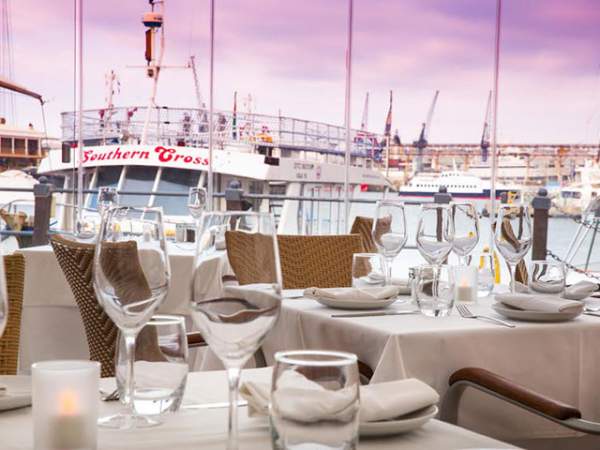 Sevruga
For fine dining that celebrates Cape's rich variety of culture, the Signal Restaurant (Stop 2) presents an innovative menu that pairs local flavours along with South Africa's European influences. Along with its seasonal seafood specialities, there is also a knowledgeable sommelier available to pair each selected dish with an expertly chosen glass of wine.
When it comes to style and luxury, a mandatory gastronomic experience is the Grand Africa Café & Beach. Right on the sea-front shoreline, sit on your lounger, sipping on decadent cocktails, with your toes in the sand while you take in the spectacular views. An incredible destination restaurant and nightspot for beach-chic dining and lazy sundowners, the venue boasts five bars, ocean-view decks, nine private function venue areas and on-beach dining.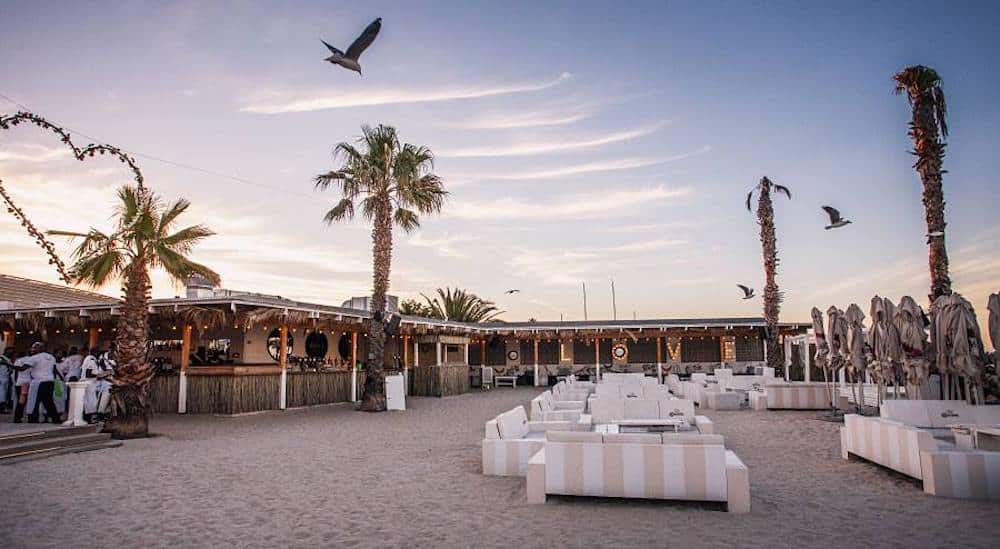 Grand Africa Café & Beach
These are only some of the fantastic restaurants you can experience at the V&A Waterfront, but truly some of the best. So, plan carefully to make sure you can fit in all the original and eclectic flavours, and try a bit of everything. Better yet - stay a while longer and dine your way to a truly satisfying visit.