June2020
Cape Town is a city with so many possibilities and will soon be in a position to open itself up to a wide variety of visitors from all over the world. Between the rich and famous, the adrenaline seekers, the beach bums and most importantly - the locals.
We have found a bunch of things to keep you all entertained while in the Mother City. So, when the time is right, bring the whole family to enjoy, explore, and of course - visit Cape Town with City Sightseeing.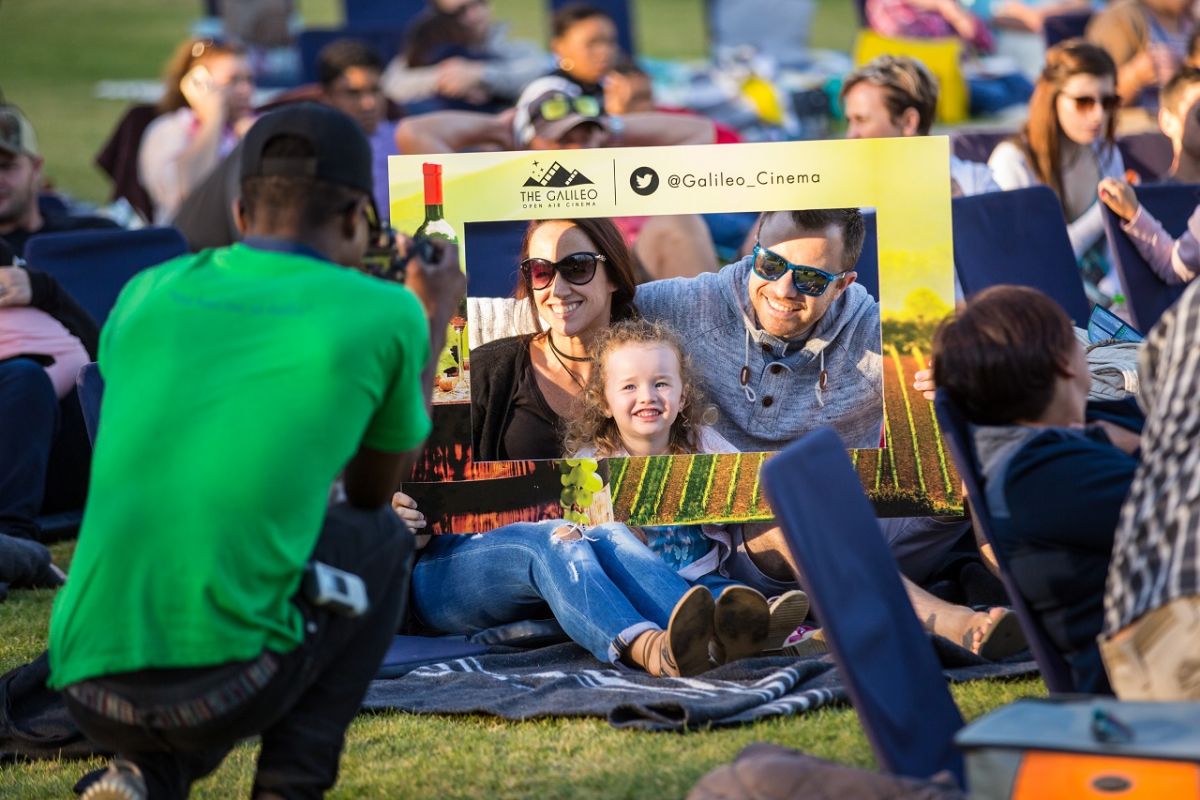 Out Door Cinemas
LIVE TO LEARN
There is so much to learn about this glorious globe of green and blue, and school is not the only place you can learn something new.
Plan to head out to the World of Birds & Monkey Jungle in Hout Bay (Stop 22) with the whole family to explore Africa's largest bird park, and one of the largest in the World, or the Two Oceans Aquarium at the V&A Waterfront (Stop 1) to find out about our colourful coastal environment, along with some of its cutest residents.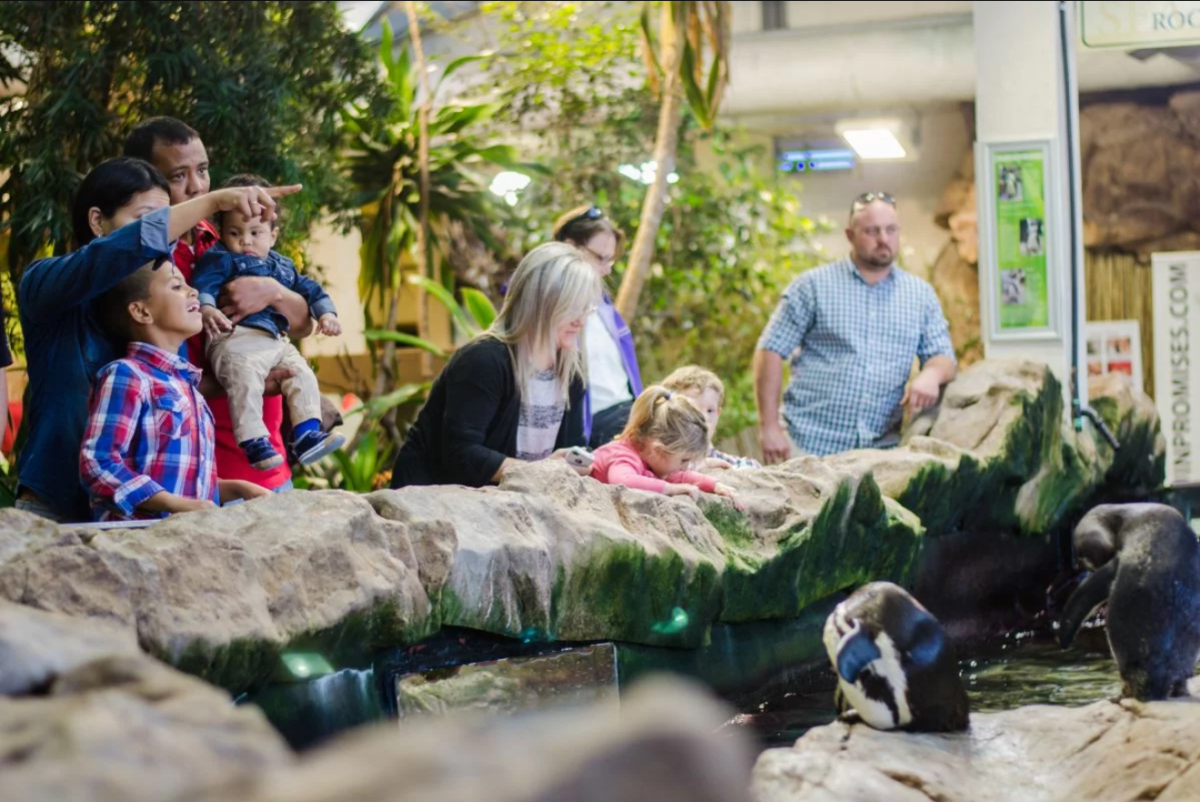 Two Oceans Aquarium
Looking for something further afield, Iziko Planetarium and Digital Dome (Stop 14) will take you all the way to the stars, offering world-class technology and effects to entertain all ages. Check out the show schedule for some ideas from the latest astronomical news to informative kid's shows.
If you really want to flex your brain muscles as a family - then Cape Town's very own Hint Hunt (Stop 1) is something for you. Work as a team to figure out clues to solve an intriguing mystery before time runs out and prove you are all a brainy bunch.
ALL PLAY AND NO WORK
Famously catered to the whole family, the Mother City hosts a number of family-friendly play parks. Play, learn and get active in the sunshine or just picnic on the grass as your kids are entertained.
● PlayDate SuperPark (Stop 1)
● V&A Battery Park (Stops 2 or 3)
● Greenpoint Urban Park (Stop 12)
● Blue Train Park (Stop 12)
● Acrobranch (Stop 21)
Battery Park
TAKE ADVANTAGE OF THE COAST
The City of Cape Town administers over 300 kilometres of coastline, and along with this glorious feature - is home to an astounding 72 beaches. Between stops 8 to 12, you will see many small coves, as well as the famed Camps Bay and popular Hout Bay beaches to name but a few.
The rugged and rounded coastline makes for the perfect shelter and conditions for tidal pools. Maiden's Cove tidal pool and braai area and Camps Bay Pool can both be found near stop 8, and Saunders Rock tidal pool at stop 9, which is supposed to be one of the safest tidal pools in the city for kids.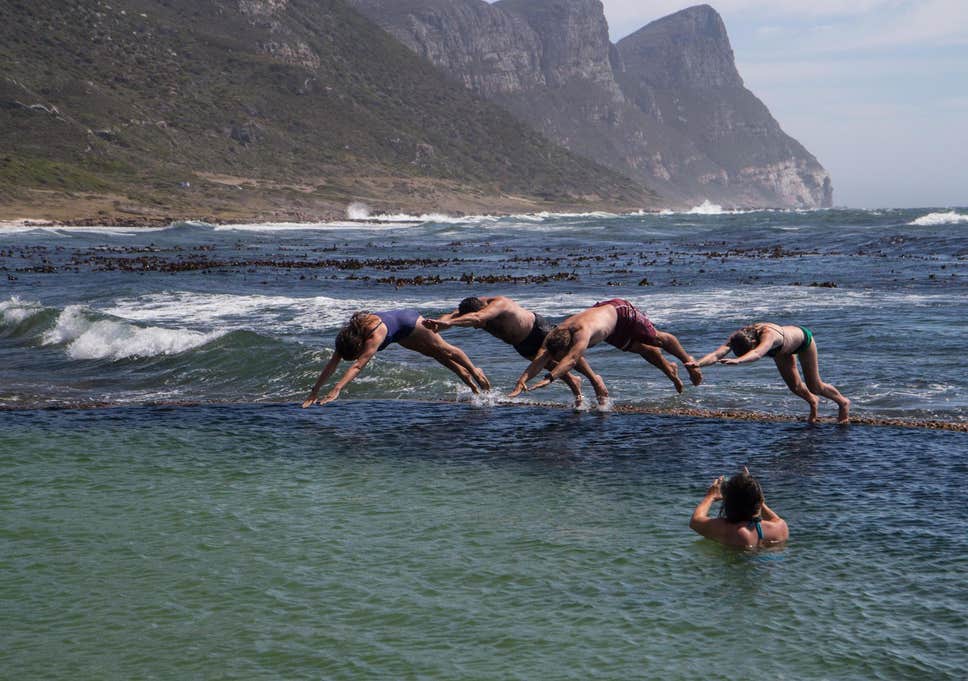 Ocean Swimming
For a non-ocean swimming experience, you will also find the Sea Point public pool at stop 10, or the Long Street indoor pool at stop 5. And, for the beaches-less-travelled, you can find the exquisite Boulder's or Windmill beaches along our Cape Point & Penguin Explorer Tour, and even swim with some of our cute and cuddly endemic penguins.
KICK BACK AND CRUISE
Along with the extensive coastline comes the opportunity to set sail, sturdy your sealegs, and head towards the horizon with a plethora of cruising opportunities.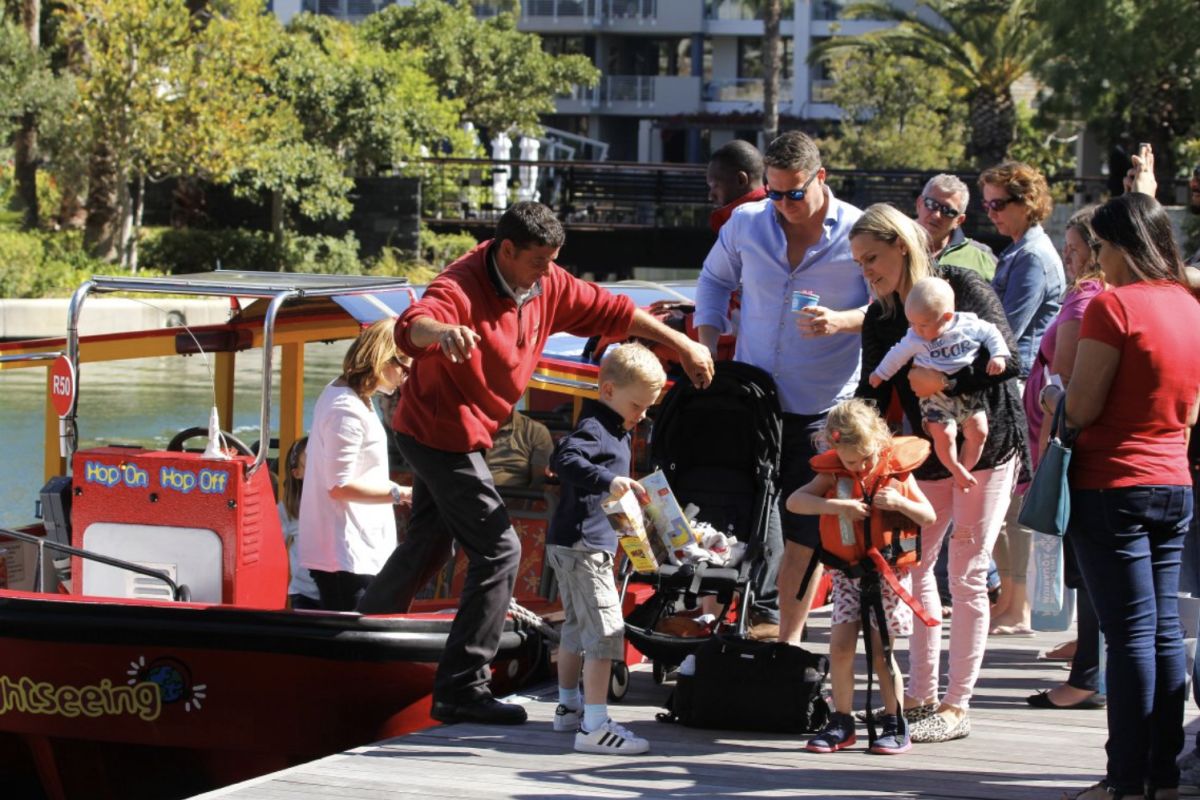 Canal Cruise
Grab a ticket for out our City Sightseeing Harbour or Canal Cruise, or even get them for free with either our Premium or Deluxe Hop On-Hop Off Ticket, or the Cape Town Mega or Premium Pass. But, don't be fooled. There are still so many other cruising options.
Try out a Sunset Champagne Cruise for mom and dad, or take the kids on an adventure on the Jolly Roger pirate boat. (Stop 1)
GET ACTIVE IN THE ADVENTURE CAPITAL
Cape Town is definitely known for its love of being active, and with so many adventure opportunities available, there is always something for every member of the family. Hike, dive, cruise, climb, paraglide, ride, flip and zip with Cape Xtreme Adventure Tours near stop 21, or head out of town for the more scenic Zipline Tour with SA Forest Adventures.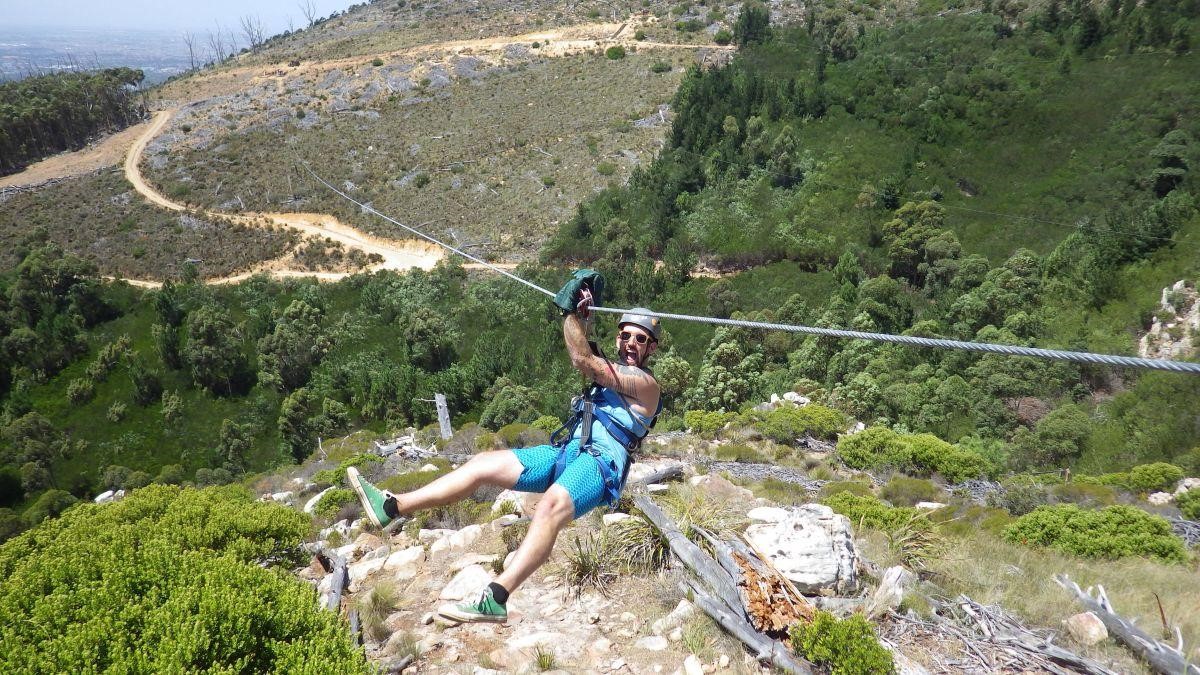 Zipline
If you are planning something with a little less adrenaline - try hiring a bike and cycling along the picturesque Sea Point Promenade (Stops 10-12), take in the sights with the Table Mountain Aerial Cableway (Stop 7), try your hand at Sea Point Putt Putt (Stop 12) or cave golf at the Scratch Patch (Stop 1), or see the trees from a new level as you walk along the Boomslang at Kirstenbosch National Botanical Gardens (Stop 20).
GET OUT AND ABOUT
The wonderful attractions found in Cape Town are by no means confined to the city, so why not get out and hope on the Ceres Steam Train to Elgin Railway Market (Stop 2)?
If you join our Cape Point & Penguin Explorer Tour, you can experience the Cape Point Funicular, or see the locally-loved Duck Parade while on our Winelands Tour.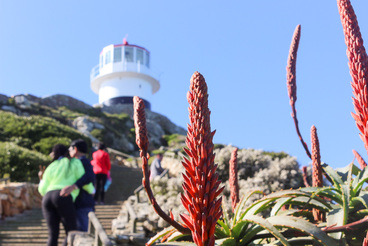 Cape Point
NO FAMILY MEMBER TO LITTLE
It may seem hard when on holiday to find activities suited to the much younger generation, but once again - Cape Town has you covered. For any rugby-lovers, book your budding athletes into a fun day at Rugbytots with venues both near stop 1 and stop 9.
Head to the V&A Waterfront (Stop 1) to let their creative spirits flare with a fun and messy session of Art Jamming, or throw a party at Build-a-bear, and if you find yourself with starry-eyed toy-lovers, check out the incredible Hamley's store and hop aboard the Hamley's Express.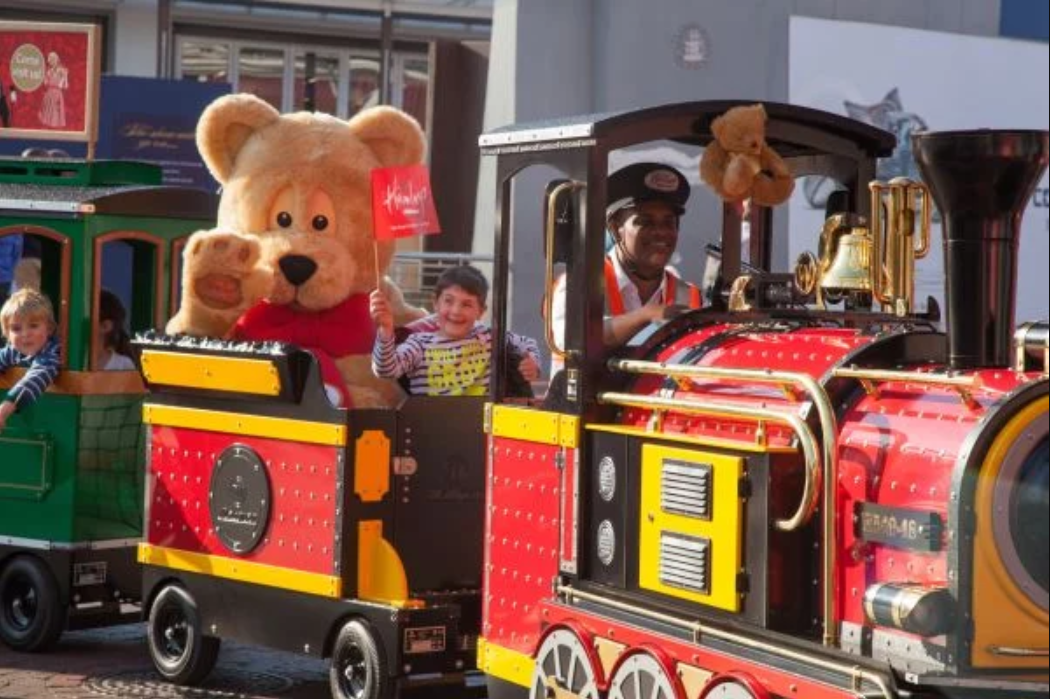 Hamley's Toy Store Train
Considered one of the friendliest cities in the world, it's no surprise that Cape Town has a little bit of something for everyone. So start your planning now and be ready to treat the entire family to an incredible fun filled experience as soon as attractions reopen.