March 2021
For the kids, the Easter weekend is all about hunting around the house or garden searching for delicious chocolate treats and marshmallow eggs that the bunny delivered overnight. However, we have found additional treats and specials to enjoy as a family over the long weekend.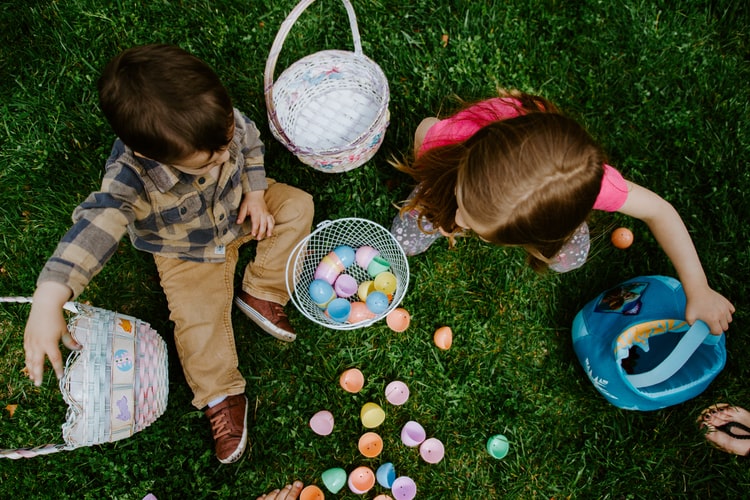 Easter Egg Hunting Time
Firstly, City Sightseeing has some fabulous specials over the Easter weekend where you can hop on board with us. Yes, hopping like an Easter bunny too. Fun for one and all.
If you're looking for a full day out with a delicious fresh fish lunch, join us onboard the famous Red Open Top double-decker City Sightseeing bus for a trip on our Blue Route Scenic Safari. Stopping at over 30 stops across the peninsula you can simply hop on and off and enjoy many attractions en route. At stop no. 24, Hop-off in Hout Bay and take a short walk to Muriel's Fish and Chips. Enjoy a freshly prepared portion of hake and chips while you soak in the sights and sounds of the Hout Bay Harbour. Be sure to look out for all the seals at the harbour.
Special online discount: Only R265 per adult and R166 per child (aged 4-17 years old)

Hout Bay
For those craving a burger, hop onboard either the Red Urban Safari or Blue Route Scenic Route Safari, meander along the coast, and then hop off at the Hard Rock Cafe in Camps Bay (stop no. 8) and get to know the legends of rock as you enjoy a delicious Classic burger and chips. En route back, stop at the promenade in Sea Point (stop no. 10 or 11) for a walk, icecream or let the kids play in the parks.
Special online discount: Only R265 per adult and R166 per child (aged 4-17 years old)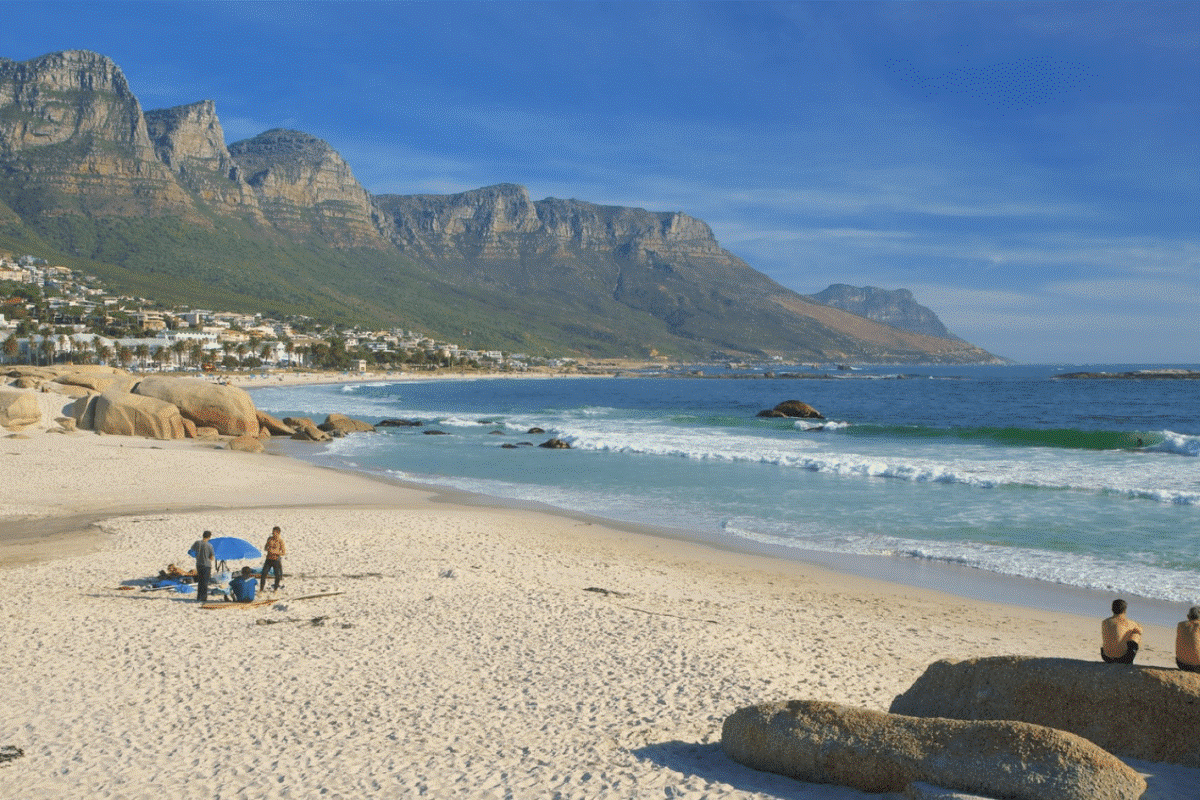 Glorious white sandy beaches in Camps Bay
Have the kids woken you up super early, before sunrise to search for Easter eggs, and you are looking for something to do for the morning? Then join us onboard our canal cruise. Start with a relaxing breakfast on the deck at the Canal Café. Then hop on the Red Boat and take a leisurely trip along the canal that links the Waterfront and the CBD. After breakfast you can continue your cruise as this ticket is valid all day, so hop off and explore Battery Park.
Special online discount: Only R89 per adult and R65 per child (aged 4-17 years old), or purchase a family ticket for R299, which includes 2 adult and 2 kids tickets.
*Disclaimer - we may be closed due to weather conditions*
You can also enjoy an amazing cruise within the V&A Harbour and learn about Cape Town's proud nautical history and spend some time watching the resident seals as they bask in the sunshine or surf the waves. This cruise option starts at 10 AM at The Two Oceans Aquarium (stop 1 of our bus route) and includes a delicious burger and chips meal at Bootleggers Café at the Aquarium.
Special online discount: Only R95 per adult and R65 per child (aged 4-17 years old)
*Disclaimer - we may be closed due to weather conditions*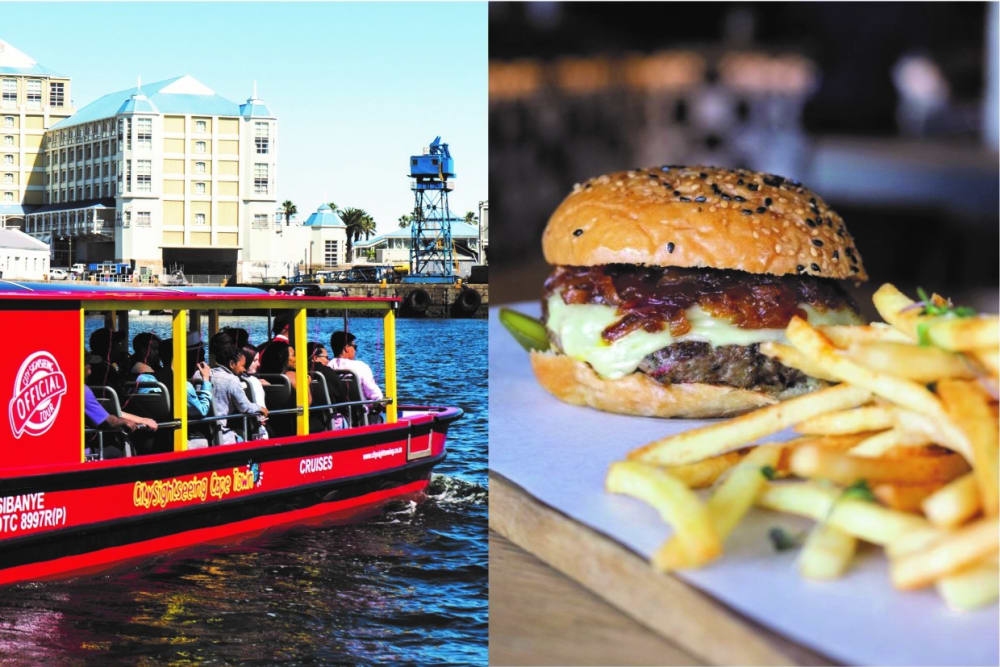 Burger and Cruise
Bunny Hop on a branch
For those active and adventurous kids, why not try a 'hop and hunt' at Acrobranch in Constantia (located close to stop no. 21 on our Purple Winelands Route). This 'bunny hop adventure' is a fun outdoor activity for both adults and kids alike.
Please note: When booking one of their activities at Acrobranch, the Easter egg hunt is FREE for kids and is taking place at 12:00/14:00/16:00 from 2 - 5 April inclusive.
Easter Movie Specials
There's nothing like the good old fashioned drive-in. Brought to you by the Galileo Open-Air Cinema Drive-in based at Cape Town High School in Gardens (close to stop no. 15) you can enjoy the screening of Peter Rabbit on Easter Sunday from 6 PM. Pack in some blankets, a few snacks, and enjoy this classic movie with the kids for a night of the naughty rabbit's hilarious antics. This is most definitely a unique and nostalgic experience from the safety of your car. Even though the film starts after sunset, it is recommended to arrive early to create special memories with your little ones before the movie.
Price: R250 - R450, depending on how many people per car
Easter fun under the sea
Running their fourth annual kids Easter Egg Hunt, the Aquarium (stop no. 1) is the place to be over the long weekend. This special running over the whole weekend, with no prebooked timeslots required, will see your kids hopping around the Aquarium. On arrival, all kids will receive an Egg Hunt map. Once they have found the Easter eggs, hidden in various exhibits in the Aquarium, they will be able to claim their very own marshmallow egg and enter the draw for a special Easter hamper. During this time, the Aquarium's AfriSam Children's Centre will also be abuzz with exciting arts and crafts for the little ones to enjoy.
Special Price: A family membership for two adults and one child will be discounted to R460 which is a saving of R110
Cooking, Baking, Eating Chocolate
Based at the V&A Waterfront (stop no. 1) at the Cruise Terminal, join Makers Landing over the Easter weekend for some of their amazing and exciting activities.
· Super Easter Egg Hunt with special egg by "Afrikoa" Chocolate on 3 and 4 April from 9 AM at only R100 per child
· Easter egg decorating classes with "Afrikoa" and Hot Cross buns with The Bread Bar from 3 – 5 April at R90 per child aged 5-10 years old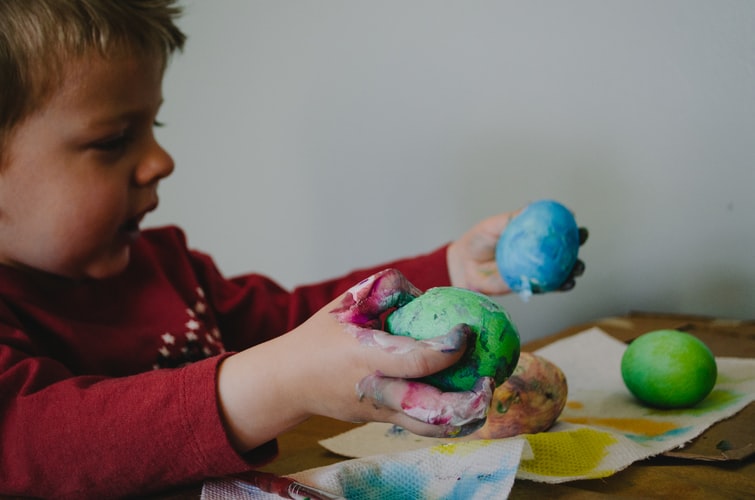 Easter Fun
Egg-citing times ahead over the long weekend in Cape Town. Hop on board, or hop on over to one of the many activities and excursions listed above. Did you notice how many times we mentioned 'hop'? Over 15 times - that shows how egg-cited we are for the Easter holidays.