August 2021
Women's day is just around the corner, and we've done some research for you for the perfect way to celebrate being a woman or treating the special lady in your life. With Women's Day falling on Sunday, 9 August, and with Monday being a public holiday, this is fantastic as it makes it a long weekend. We at City Sightseeing have some amazing special to celebrate all the women in our lives.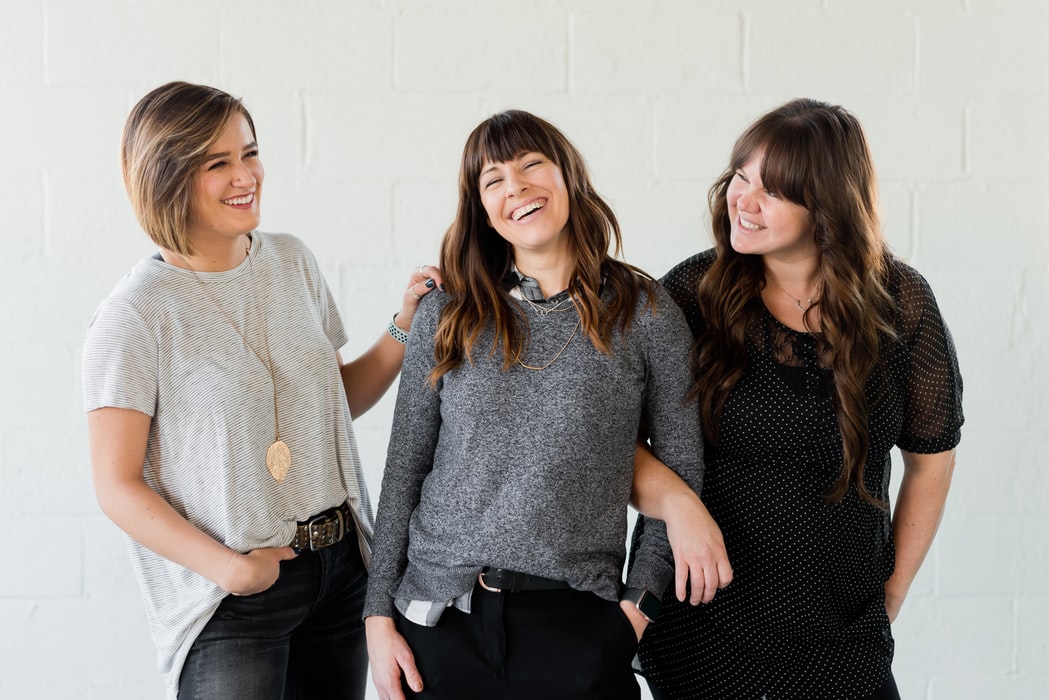 Women's Day is all about fun, being celebrated, and being spoilt
Bus & Free Breakfast
We all know breakfast is the most important meal of the day. And when you combine this with a full day out, we couldn't think of a better way to spend the Women's Day weekend with us. Jump onboard our Red Route or Blue Route, which offers over 30 stops along the way, allowing you to experience the Mother City at your own pace.
Start the day by jumping on the Blue Mini Peninsula Route at Stop 1 at the V&A Waterfront or Stop 5 on Long Street. The first stop will be at the Urban Food Market in the city centre where you can enjoy a delicious breakfast, which is included in your ticket price. At Urban Oasis you can choose from their Full Urban English breakfast (2 Eggs, 2 Rashers of Macon, 2 Slices of toast, 2 breakfast sausages and Tomato), a delicious 3 Egg Omelette (3 Eggs, Macon, Green Pepper, Onions and Cheese) or their Fully Loaded Croissant (which includes Egg, Green Pepper, Cheese, and Macon). What a great way to fuel your system before enjoying the rest of the day hopping on and off on our Famous Red Open Top Double Decker bus.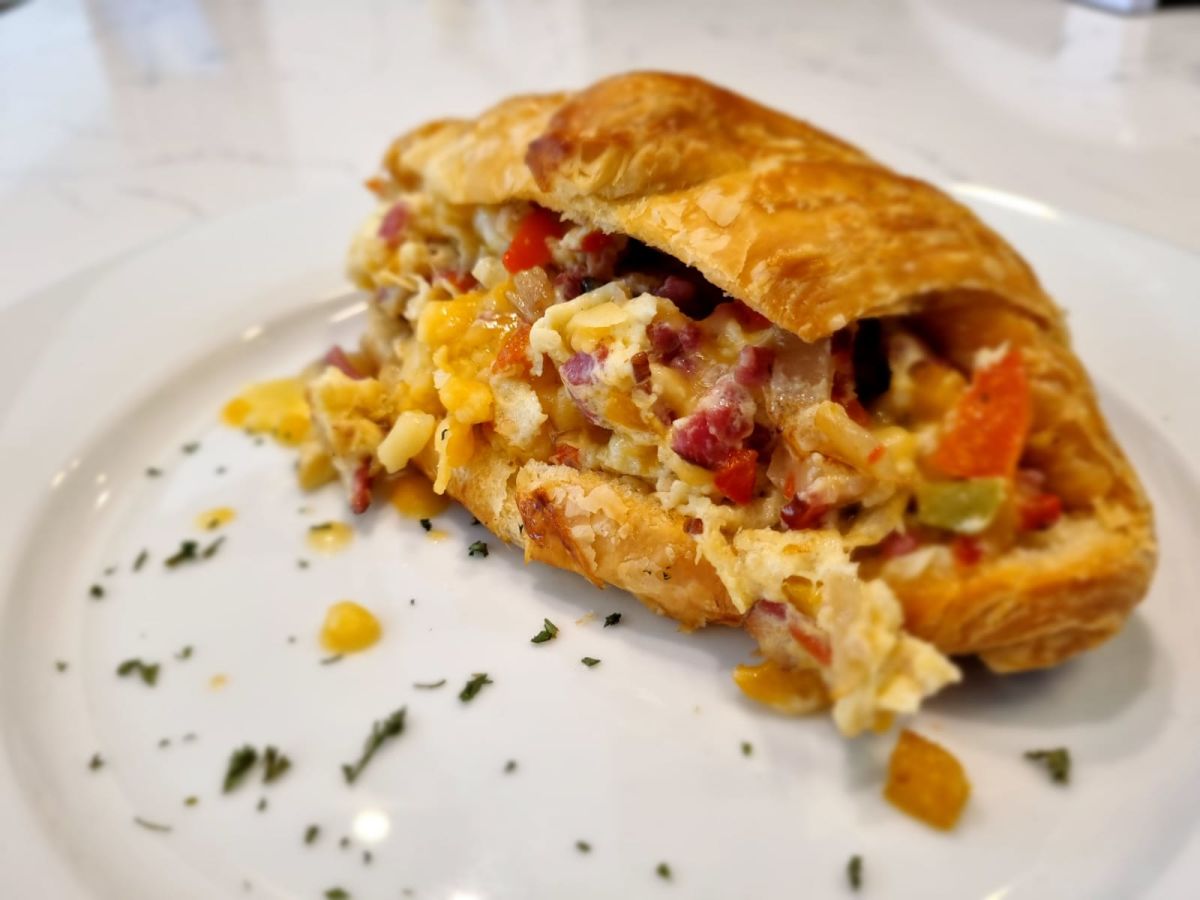 Freshly baked croissants to start the day
Our online special ticket prices for this experience available from 6-9 August inclusive are:
● R199 (Bus Ticket) per adult + Free Breakfast
● R99 (bus Ticket) per child + Free Breakfast
Bus & Adventure
For those ladies who enjoy the adrenaline and are thrill-seekers, we definitely recommend booking this experience. We are sure by now you have heard about the Sky-Hi ride at the new Hotel Sky in the city centre. This gravity-defying, 30m high Sky-Hi Ride (located on the 28th floor of this hotel), offers a breathtaking drop, reaching speeds of 75km/hr. This is the 1st of its kind in Africa and only 1 of 7 in the world! This exhilarating experience is combined with our City Sightseeing Red Bus, including 3 different routes, where you'll have plenty of opportunities to explore the Cape Town landmarks and attractions that appeal to you most, at your leisure. Do the adrenaline ride at the start of the day or end of your city exploring and make the Sky-Hi ride the grande finale!
Sky-Hi adrenalin ride
Our online ticket special prices for this combo is:
● R299 per adult (noting that the Sky-Hi ride is only valid for 18 years and older)
Women's Day Cape Wine Experience
For all the ladies that love their wine, and if you're considering a girl's day out, we recommend our Constantia Winelands Experience. This route includes stops at three fantastic wine estates and this amazing special price is available from 6 – 9 August inclusive.
Hop onboard our Red Open Top Double Decker bus which meanders around the mountain towards the Constantia Winelands. The first stop is Groot Constantia. Here you can enjoy a wine tasting of five of their award-winning wines (which is included in the price). We also recommend enjoying a leisurely lunch at the Jonkershuis Restaurant which is set amongst the estate's ancient oak trees or lunch at Simons' Restaurant which is also located on the estate. Alternatively, take a stroll around this magnificent historical estate or enjoy a tour of their iconic cellar.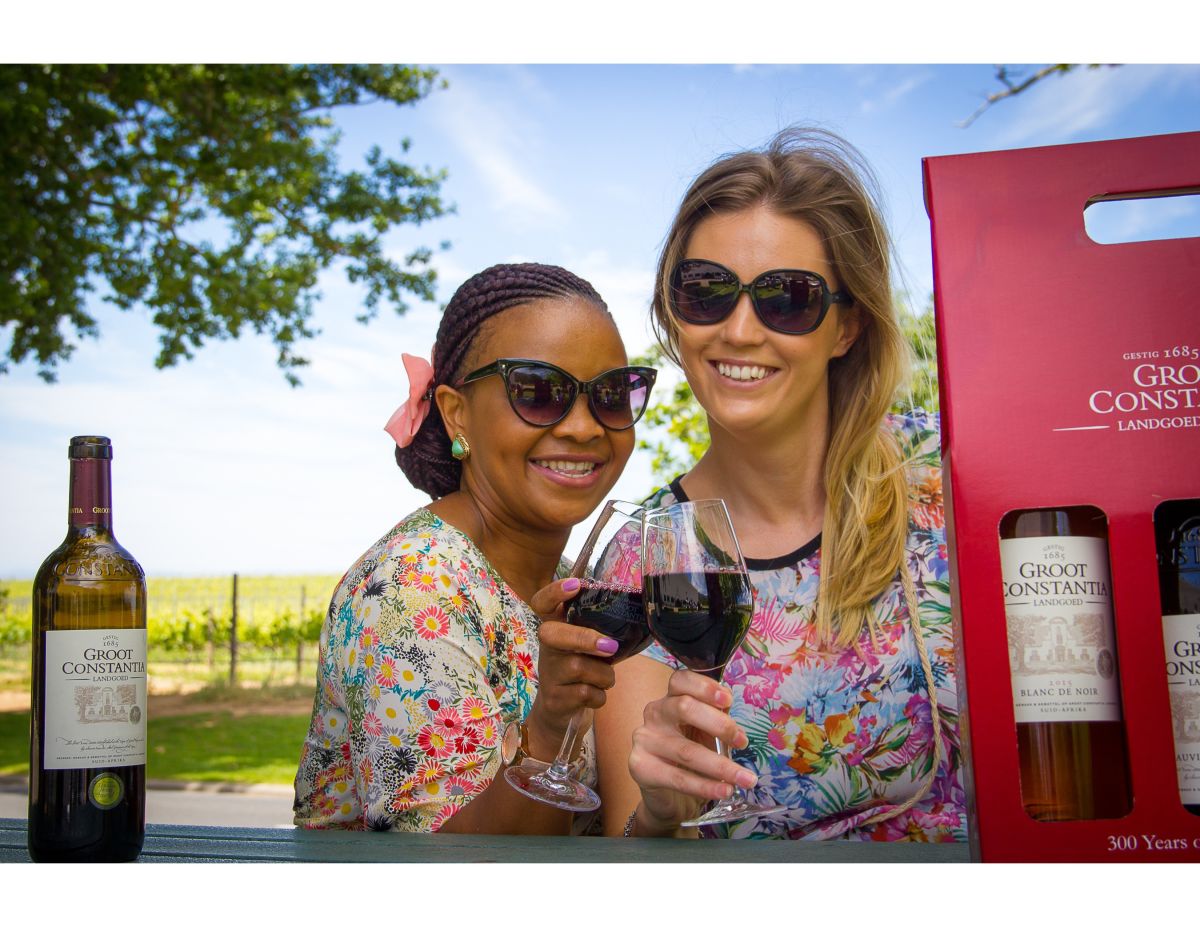 Wine for the win
The route continues onto Eagles Nest Wine Estate where you can taste the full range of Eagles' Nest Wines in their beautiful Tasting Room. The cost for wine tasting is R85 per person. Compliment your wine tasting with a platter designed to accompany their wines. Eagles Nest offers a great selection of platters including their Deli Cuts Platter at R200, an Artisan Cheese Board at R215, or their Antipasto Platter for 2 at R335.
The final stop is Beau Constantia, a boutique wine farm situated at the top of Constantia Nek overlooking False Bay, offering views for days. Enjoying wine tasting of their award-winning wines, or enjoy lunch at the famous Chef's Warehouse where their chefs offer a seasonal and produce-driven menu that changes regularly, including their signature experience being tapas for two.
This really is a perfect girl's day-out experience.
● The special online ticket price for Women's Day weekend is only R225 per person which includes the wine tasting at Groot Constantia.
Wine with the girls
Time on the water
For the ladies in your life that love the water join us on our famous Red Boat with City Sightseeing on the Women's Day weekend (7 and 8 August only).

Time on the Canal
Join our Canal Cruise, which starts at 9 AM. This cruise is the link between the Waterfront and the CBD. Learn more about the "suitcase of money" and other interesting stories of the canal, view the luxurious apartments as you cruise along the calm waters, which pass the home of Urban Kayaking, and Stand up paddling in the middle of the canal. Included in the ticket price are three fantastic breakfast options.
● Canal Cafe situated at Harbour Bridge Hotel (served until 12 PM)
2 x Eggs, Slice of Grilled Tomato, Breakfast Sausage of the day, Small Bowl of Chips and a Slice of Toast. (Bacon available)
● Shift Espresso Bar at Waterway House (served until 12 PM)
Man sized breakfast 2 eggs, bacon, toast, sausage, mushrooms and tomato
● Cape Malay House at the V&A Food Market (served from 10 AM onwards)
Breakfast Baguette – Scrambled eggs with mebos Mayo on a toasted baguette (Halaal)
Remember that the cruise ticket is available for the full day so you can hop on and off and enjoy the full day on the canals of the waterfront.
● Online special ticket prices for Women's Day weekend are only R95 per adult and R75 per child (aged 4-17 years old)
● We also have a family combo for 2 adults and 2 children for only R299.
Be sure to treat all the women in your life and make her feel special in August. Make a long weekend of it and spoil her from Friday to Monday. Happy Women's Day to all the special ladies! We can't wait to celebrate this amazing day with you.