September 2021
We live in a city with such vibrant cultures, and on Friday, 24th September, Heritage Day, we can come together to celebrate our diversity. Heritage Day is a day to honour our rich history, 11 languages, artistic expression in music and the arts, and the great food we enjoy. Yes, that's why we also call it 'Braai Day'. There's no disputing that we live in one of the country's most culturally diverse cities, so come spend the day with us exploring Cape Town, and don't forget to bring your South African spirit with you.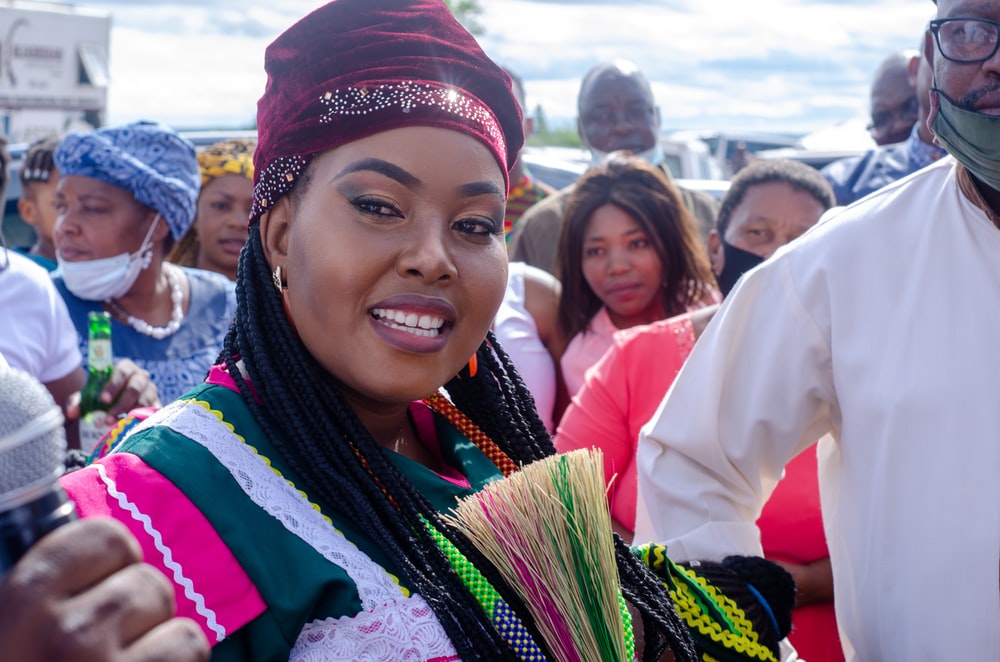 South Africa – The Rainbow Nation
City Sightseeing specials
Spend the entire day on board with Cape Town City Sightseeing on our famous red Open Top double-decker bus. Our Cape Town Sightseeing bus trips get you closer to all the must-see places and experiences in the Mother City. Our Cape Town hop-on, hop-off tours allow you to see the best of the city at your leisure. You'll have plenty of opportunities to get off the bus and explore the Cape Town monuments and sites that appeal to you the most, with over 30 stops spread across three routes. Pre-book online and receive the following discounts:
● R199 per adult and R100 per child
● Or our Family Special at R490 which qualifies you for 2 adult and 2 child tickets.
We are so excited to announce that our sunset tour is back and just in time for Heritage Day. The greatest way to see the sunset over the Atlantic is by joining our Sunset Bus Tour. Jump on board with us for a journey along the Atlantic seaboard to Signal Hill, passing Sea Point and Camps Bay. Celebrate Heritage Day and watch as one of Cape Town's most beautiful sunset's end the day, remember to bring your own picnic and bubbly. As dusk sets, the bus will take you back to the V&A Waterfront via the city, where Cape Town's night lights will be on display. Ticket prices online for the sunset experience are:
● R139 per adult
● R80 per child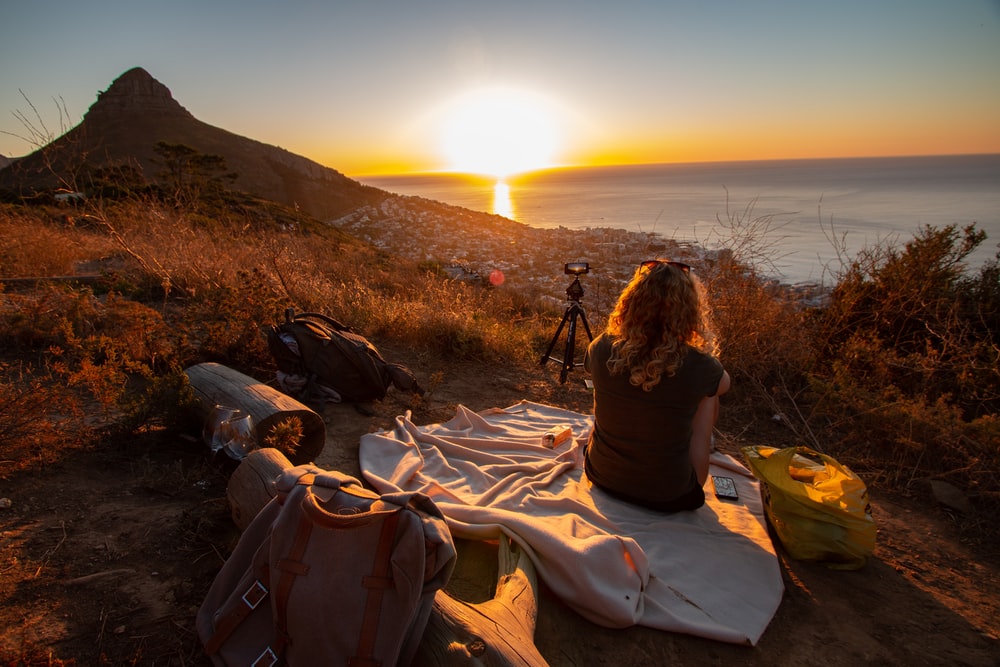 Sunset on Signal Hill
Specials in the city and surrounds
Every year on Heritage Day, restaurants, pubs, and wineries gather to celebrate our diversity, beliefs, and customs by hosting special events, intriguing menus, and fantastic offers. This year, we'd like to give you an inside look at what's going on in Mother City on this significant public holiday.
Table Mountain & Sky-Hi
Table Mountain (Stop 7) established #TheCablewayLovesLocal on social media to interact with their visitors and to promote the amazing businesses and organizations that have helped improve the Cape's local tourism economy. They have partnered with the thrilling Sky-Hi Ride, which is located on the roof of the beautiful Hotel Sky in Cape Town for the month of September. For R900 per person you will receive: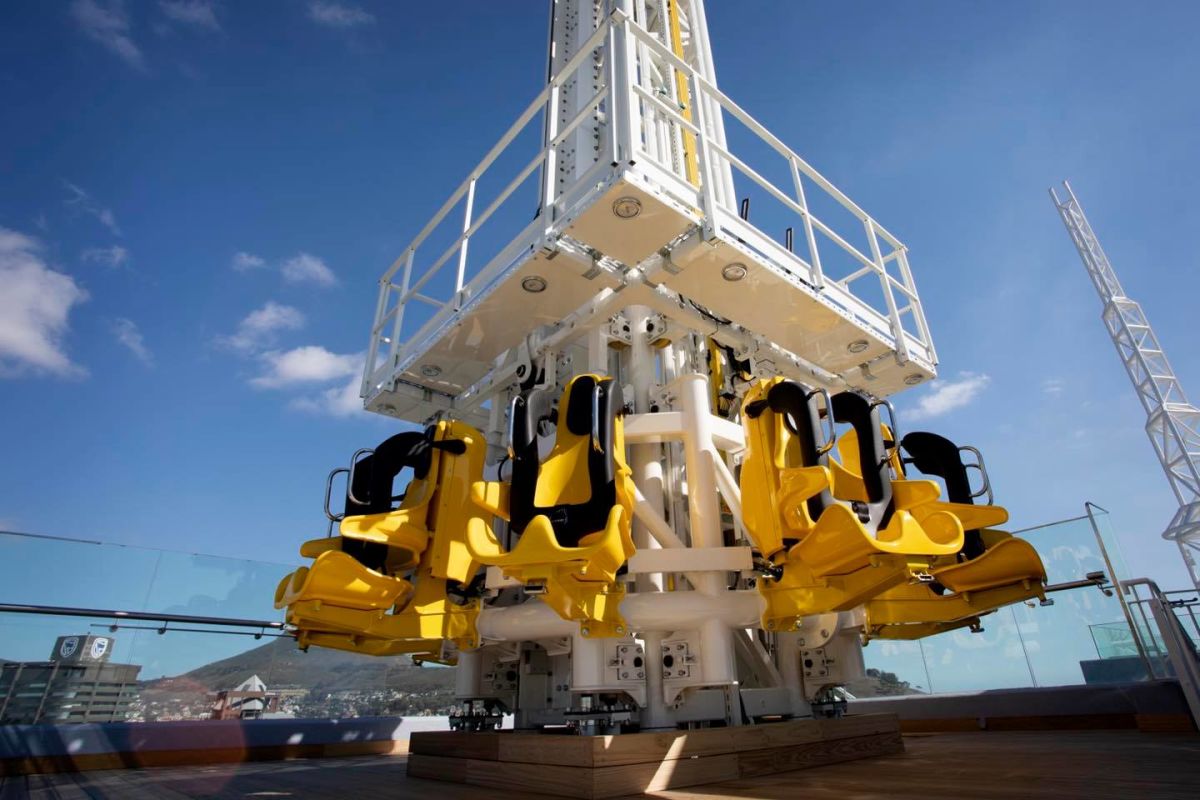 Ski-Hi Ride
● Two Table Mountain Aerial Cableway return tickets
● Two Sky-Hi Ride tickets
This would ordinarily cost you R1 300, but through the #CablewayLovesLocal collaboration with Sky-Hi, you get a 30% discount.
Braai & Stay at The President Hotel
At The President Hotel (Stop 9), Heritage Day is honoured to the fullest. They have not only put together incredible food for the event, but they are also offering you a fantastic price for an overnight stay.
● Dig into the Heritage Classics Box at R250pp or R495 for 2 people. The menu includes salad jars for starters and delicious South African braai mains including boerewors, chicken and peach sosaties, lentil bredie, and paneer samosas to name but a few.
● Rooms are available for only R945 when booked online.
Nothing like a South African Braai
Braai vibes at SKYE Rooftop Restaurant
A delicious selection of South African braai food and a complimentary drink on arrival is available at the SKYE Rooftop restaurant on Heritage Day. Located in the Hyde Hotel in Sea Point (Stop 10) the feast includes Lamb Chop, BBQ Chicken Kebab, Honey Glazed Pork Rasher, Traditional Boerewors, Corn on the cob, Potato and Bacon Salad, Beetroot & Butternut Salad and finish off with a mini Selection of, Milk Tart, Chocolate Éclair, Lamington and Koeksister. Now that's a whole lot of South African food on a plate.
● The braai feast is R350 per person
Boerie and Beer at the Pepperclub
COPA Restaurant at Pepperclub Hotel (Loop Street – within walking distance from Stop 5) will be braaiing local South African classic boerie rolls.
● Join in the Heritage Day gees for a boerie combo with chips and beer for only R125.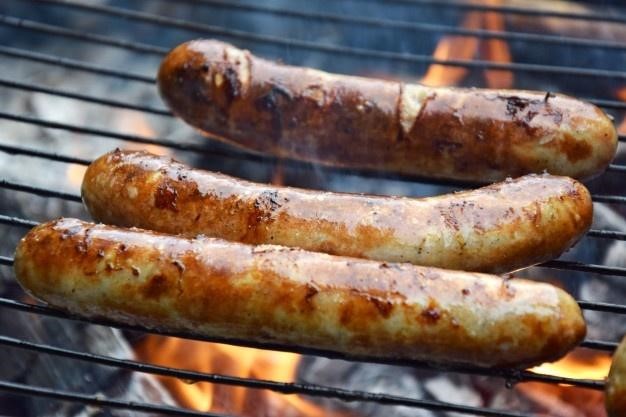 Braai time
We've also checked the weather and it's looking fantastic. A braai is definitely on the cards. Be sure to celebrate our Rainbow Nation on Friday in true South African style.
For more specials visit our website and have a look at our weekly specials.