When you combine the warm weather and prime seaside location of Cape Town with the festive season cheer and holiday break that December brings, it's easy to see why the Mother City is a favoured summer destination for locals and visitors alike.
Explore the outdoors and get your blood pumping
Take full advantage of your day and wake up right alongside the first crack of sunlight. But, rather than a cup of coffee in your dressing-gown, get your blood pumping and the good vibes flowing with a family-style Secret Sunrise. With this silent guided dance community, you will be given headsets on arrival and be guided through some morning meditation, a high-intensity guided workout, or just dance!
Bring the whole family, your bathing suits, and even your own picnic basket to this noise-pollution-free event, and start your day by moving, dancing and shaking.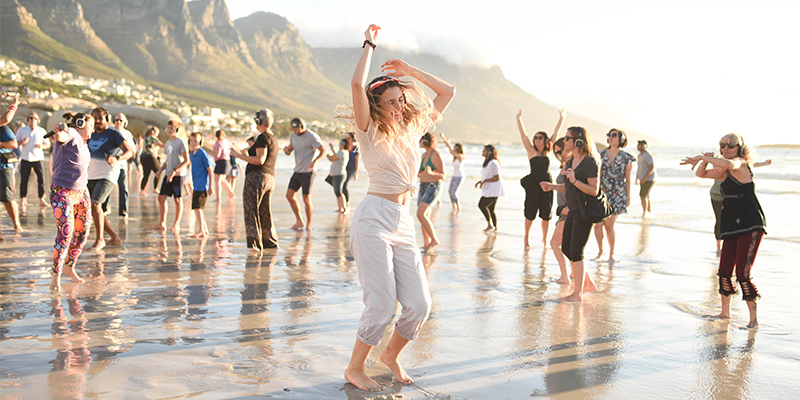 Secret sunrise
Where: Camp Bay Beach (Stop 8)
When: 20 December
If dance is your thing, then come practice your Latino swing at the Cape Tango Festival this year. Offering up a whole week of festivities, there will be everything from tango workshops with internationally renowned teachers, to Milongas and international tango DJ's around the city. Watch the professionals take the floor, learn to tango, or practice your moves.
Name: Tango
Where: Various locations near stop 2, 4, 5 and 14
When: 4-9 December
No matter the weather, there's entertainment for everyone.
Fast becoming a family-favourite around SA, Artjamming is not only offering creative workshops and improv classes, but also a full, fun holiday programme for kids. Check out the Artjamming Art Campfor a creative and safe environment for the kids that includes a morning of painting, arts and crafts, music, games, slime and snacks too. No drawing or painting skills are required, and for those who would like a helping hand or some inspiration, there are even qualified artists at the studios to assist. Kids must be between 4 and 10 years of age, and be sure to dress-to-mess!
Art Jamming
Where: V&A Waterfront (Stop 1)
When: 10, 11, 12, 17, 18, 19 December
For those still young at heart, make your way to the Playtopia Gaming Expo; the biggest gaming and immersive arts festival in South Africa! Sponsors Playtopia and Make Games Africa (MGA) have joined forces to bring you over 40 local and international indie games, digital adventures and interactive installations, alongside 3 days of professional B2B talks with experienced industry leaders from around the world.
This is the premier gathering of game developers and tech artists in Sub Saharan Africa, and hosts exhibitions by some of South Africa's top interactive artists, a Super Friendship Arcade room, VR rooms, music entertainment, a beer garden and food trucks. Take note - no under 18s are allowed due to the graphic content on some games.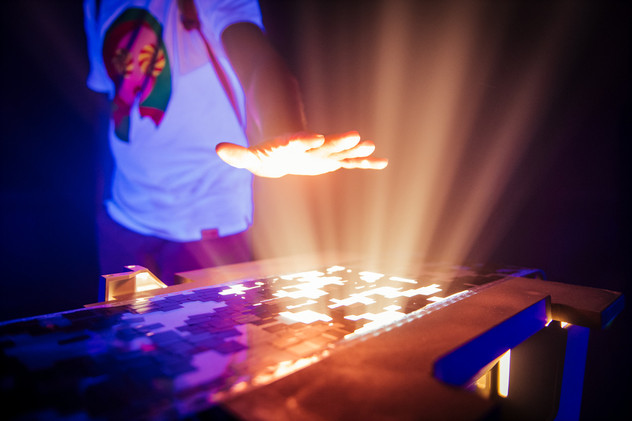 Playtopia
Where: Castle of Good Hope (Stop 18)
When: 5-7 December
Looking for something for the whole family?
With 12 different ocean-conscious events at various venues across the city, the Wavescape Surf & Ocean Festival is about fun-in-the-sun with extra emphasis on conservation, ocean activism and community upliftment.
The participating film festival will be running out of the Labia Theatre on Orange Street where they will be screening dozens of top international and local films about science, sustainability, adventure and activism. Take the family along for some aquatic adventure, and ocean conscientiousness.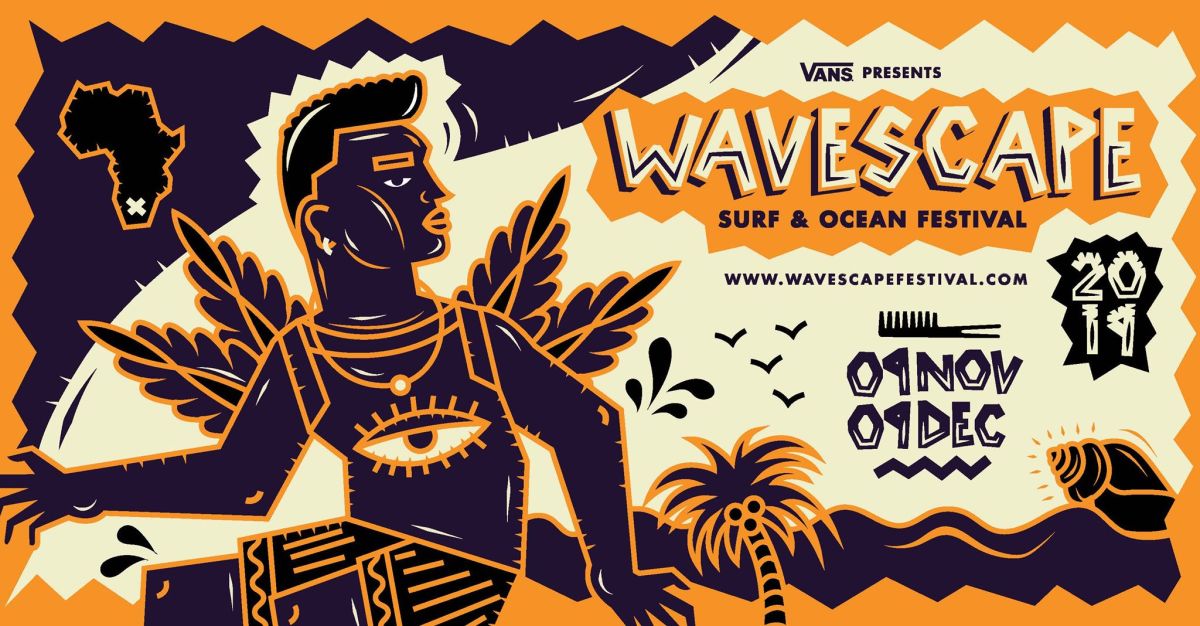 Wave
Where: Labia Theatre (Stop 15)
When: 5-8 December
Cape Town is well versed in the local and international music scene, and if it is live entertainment that you enjoy - you should stop in at one of the free Silo Concerts held in the Silo District every first Friday of every month in Summer.
This December the venue will feature Puesta Del Sol - a celebration of live Latin American music, from traditional Spanish folk music, to the Argentine tango and high-energy Cuban salsa.
Grab a bench, set up a blanket on the lawn, or even book at one of the surrounding restaurants to enjoy the free live entertainment. There will be a swinging dance floor to move your body, and even some professional dancers on the floor to show you some moves.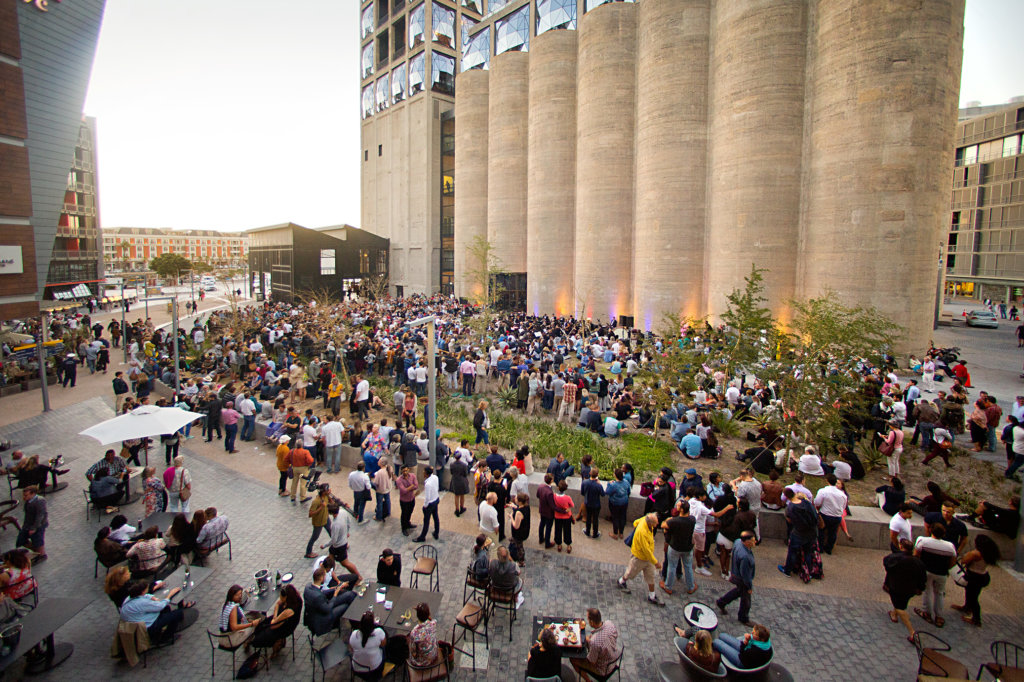 Silo District
Where: The Silo District (Stop 2)
When: 6 December
For the hip hop kings and queens of the 90s, Private Affair will be hosting a hot night of 90s and 00s Hip Hop and R&B at the Castle of Good Hope. Get your old-school fix this festive season at this first-of-its-kind throwback event to hear all of your favourite songs performed live by various DJs.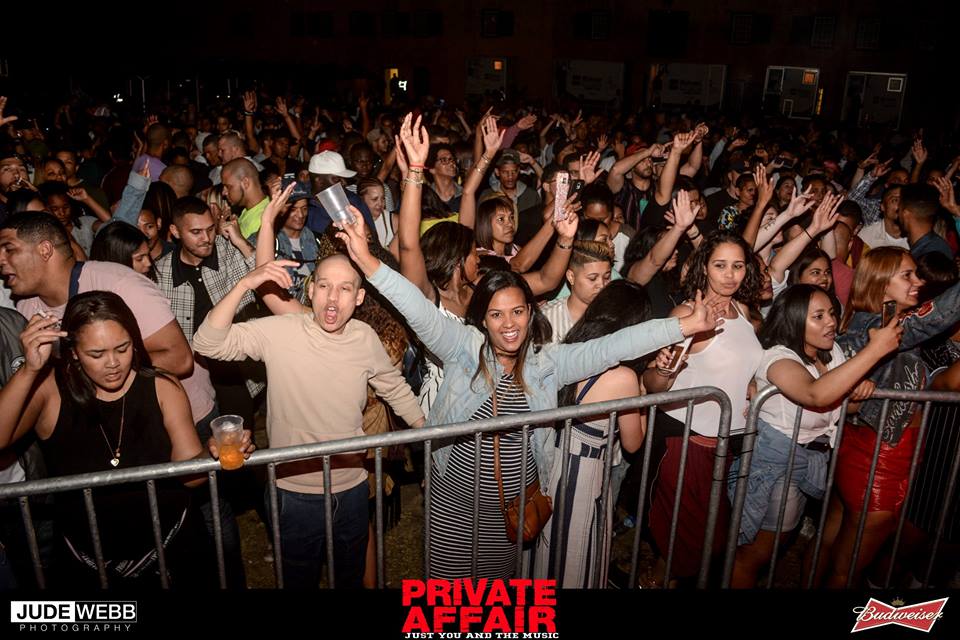 Hip Hop
Where: Castle of Good Hope (Stop 18)
When: 15 December
How about a chic oceanside-performance?
Situated in a spectacular location within theV&A Waterfront, with breathtaking ocean views, Shimmy Beach Club is Cape Town's premier ocean-front dining, lifestyle and entertainment venue. Its world-class stage has played host to some of the biggest names in both the international and local music scene, and the venue itself can hold up to 2 000 people in an open-air setup, or under a fully enclosed tent.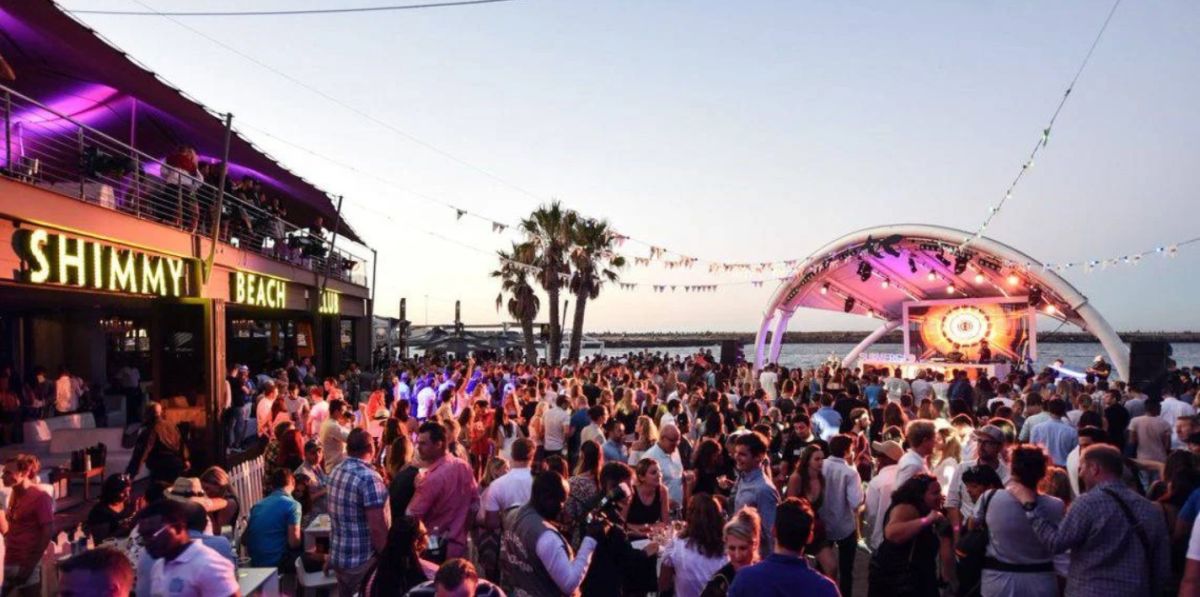 Shimmy Beach Club
In December, Shimmy Beach Club will be hosting 3 amazing live performances by world-renowned artists, so be sure to get your ticket in advance.
● Fisher
When: 16 December
● Black Coffee Summer Residency
When: 13, 20 & 27 December
● Goldfish
When: 15, 22 & 29 December 2019
Where: V&A Waterfront (Stop 2)
Whether it is a day outdoors, a fan-fiction celebration or a touch of arts and culture - there is something for everyone to see in the Mother City.