With a week of holidays left, are you looking for things to do to keep your children entertained and away from their devices? Spend some time outdoors and get some fresh air with the whole family. The young ones have been cooped indoors for far too long, let them spread their wings and have some fun. We have done the research and found some great things to do on a budget.
Kids Travel for Free with City Sightseeing
Spend time with the family and explore Cape Town while taking advance of our Kids Travel Free family packages.
● Wheels
● Explore the Mother City onboard our famous open-top Double Deck Red bus, offering 30 stops along our 3 routes: Red Route, Blue Route, and the Purple Route. With many fun attractions along our stops, you'll be spoilt for choice and the little ones will stay entertained for hours. Make use of our live tracking to know when and where the next bus will arrive for easy planning.
o R245 for 1 adult and 2 kids
o R490 for 2 adults and 2 kids
● Water
● Hop on our Red Boat at Two Oceans Aquarium and enjoy the V&A Harbour Cruise. You will experience the beautiful waters of the harbour, take in some history and watch the Cape Fur seals surfing in the water.
o R60 for 1 adult and 2 kids
o R120 for 2 adults and 2 kids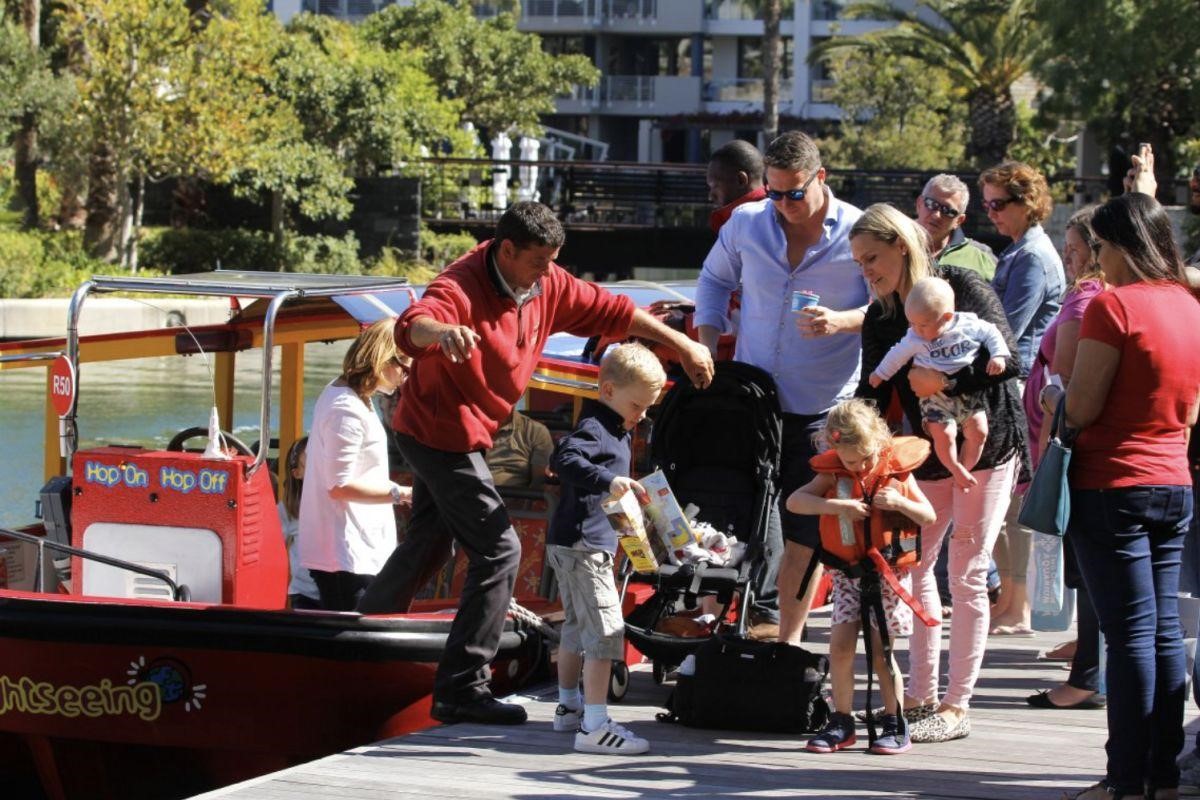 Cruise time with the family
These amazing specials are valid until the end of July, available throughout the school holidays, as well as weekends and public holidays. Be sure to book your tickets online to receive these discounted prices.
Beach time
Cape Town does offer some crisp, clear-skied wintery days. Venture out and let the kids run free on one of our amazing beaches. Camps Bay (Stop 8) offers a long stretch of white sandy beach and is an amazing spot to build sandcastles. Hout Bay (Stop 24) is an awesome beach in a protected bay, and even better, is located on the edge of the harbour, where you can watch seals swimming in the waters, or take a walk and watch the fishermen bringing in their daily catch. While in Hout Bay, stop by at Muriel's for some Fish and Chips and watch the wave dance and seagulls play.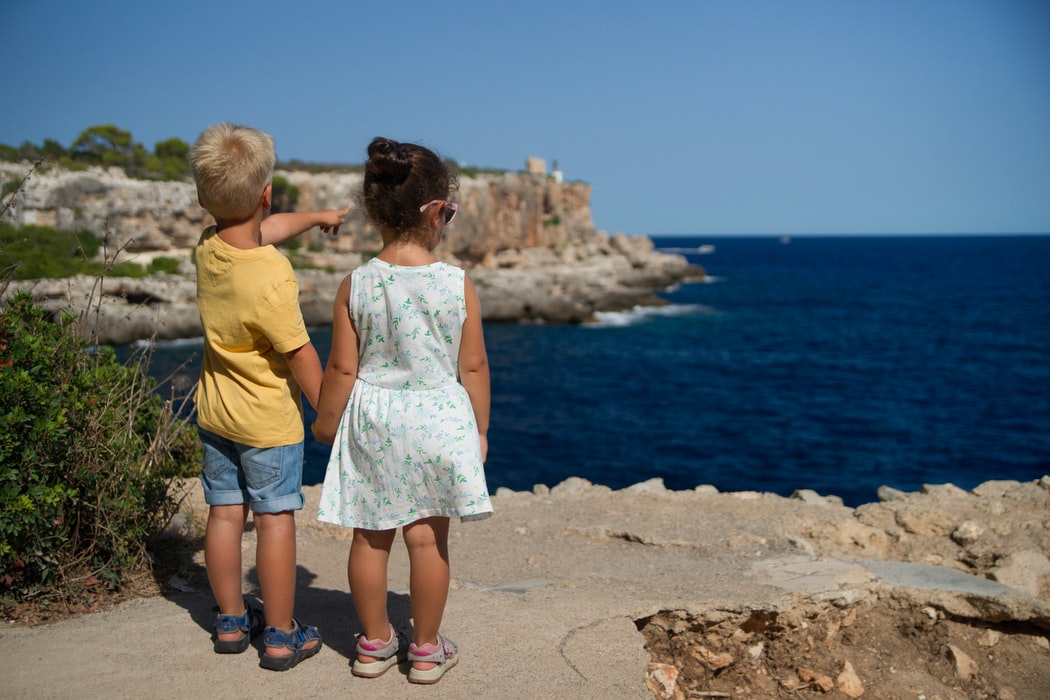 Ocean views on a clear winters day
Parks and Gardens
There is nothing better than beautiful open spaces where the kids can run around and mom/dad can enjoy the beauty of nature. Kirstenbosch Botanical Gardens (Stop 20) is offering free entry for children under the age of 17 (valid until 18 July) and adults with a South African ID pay only R80. This is great value for money and an opportunity for your kids to experience the boomslang. Alternatively, the Company Gardens (Stop 15) or Green Point Urban Park (Stop 12) are fantastic places to hop off at and enjoy a picnic or a walk in the fresh air.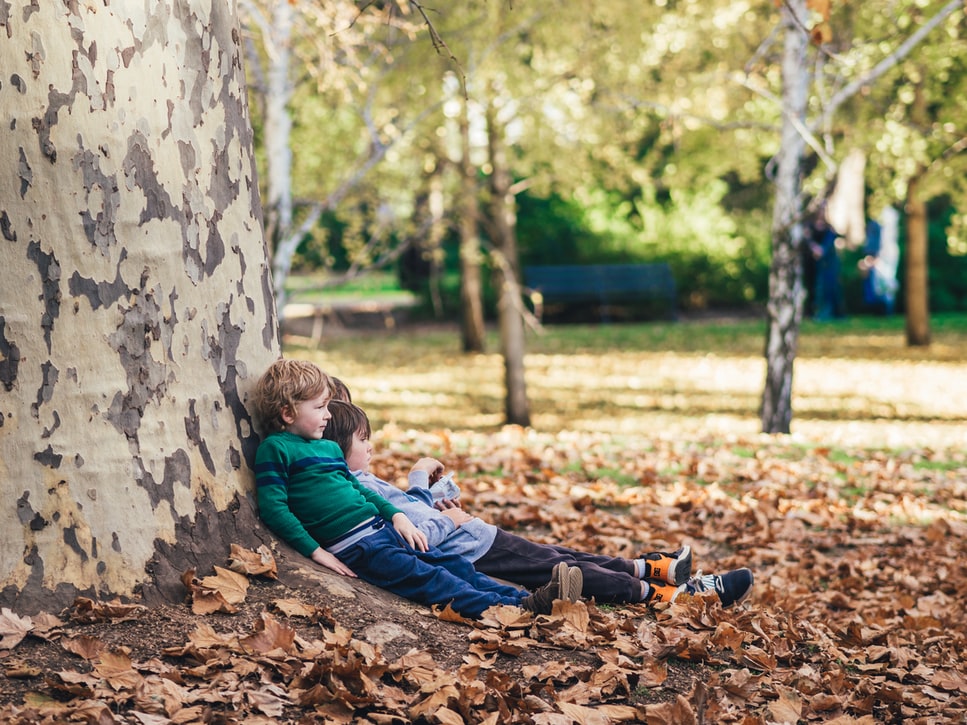 Winter fun in the garden
Walks and Trails
Cape Town offers numerous easy and comfortable walks and trails for kids of all ages, and parents of all fitness levels to enjoy. Parents with older kids can travel to Table Mountain (Stop 7). Table Mountain offers one of the easiest trails to hike up – known as The Pipe Track. The trail begins at the corner of Kloof Nek and Tafelberg Road. The walk begins with climbing a flight of steps, where you will then reach a signpost at Kasteelspoort where your 6 km hike will begin (usually taking around 30 minutes). This walk offers beautiful views of Camps Bay, Lions Head, and the Atlantic Ocean. The best time to hike up this trail is the morning.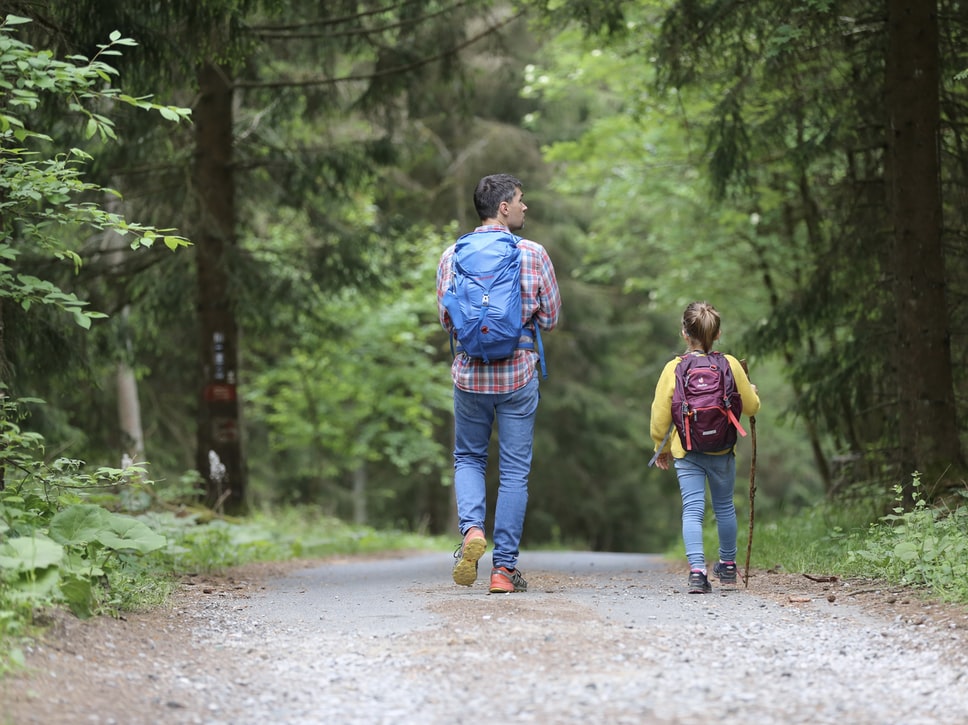 Take a hike
Enjoy family time, spend time outdoors with the kids, and let them enjoy the last few weeks of the holidays. So, plan ahead, schedule your outings, and let the kids have fun before hitting the books again.