FAMILY DAY OUT - KIDS GO FREE
Family Bus & World of Birds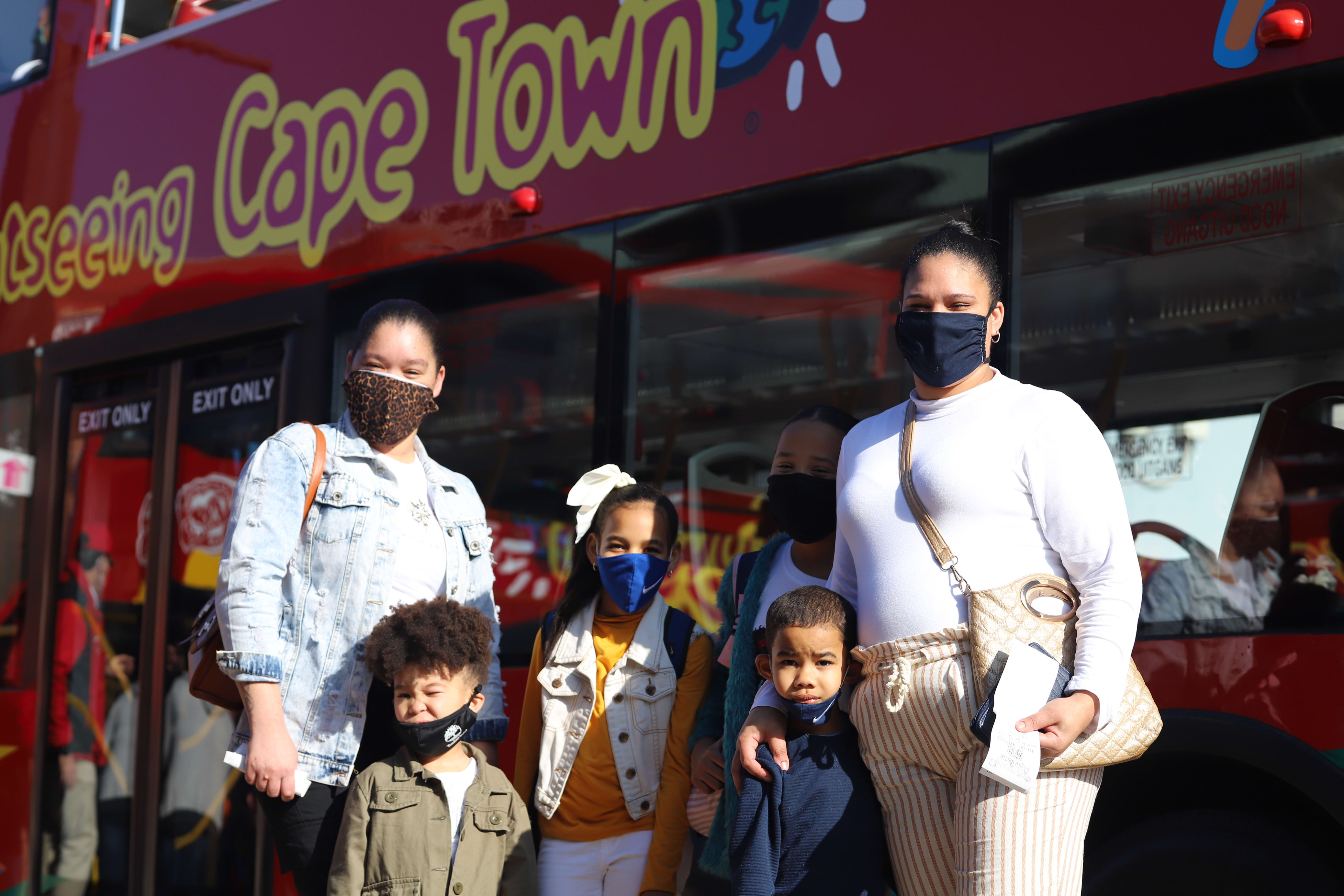 TOUR DESCRIPTION
Treat Mom to a day out the whole family can enjoy. Hop on the Red bus and combine the trip with a visit to Africa's largest bird sanctuary, the World of Birds.
Our hop-on, hop-off Cape Town tours allow you to explore the best of this city, at your own pace. With over 30 stops across 3 different routes, you'll have plenty of opportunities to hop off the bus and explore the Cape Town landmarks and attractions that appeal to you most.
Family Pass to World of Birds
(2 adults + 2 kids)
Official hop-On Hop-Off tour
1 Day ticket
Over 3,000 birds
100 different walk-through aviaries
Interactive Monkey Jungle
MORE INFORMATION
MORE INFORMATION World of Birds is Africa's largest bird sanctuary: 3,000 birds and 400 different species, including flamingos, eagles, owls and falcons 100 different walk-through aviaries Monkey Jungle to interact with squirrel monkeys Baboons, meerkats, porcupines and reptiles as well Description Step into Africa's largest bird sanctuary and one of the few large bird parks in the world at World of Birds. Visitors can get up close and personal with birds indigenous to South Africa, including ostriches, cormorants, pelicans, penguins, parrots and others. Avery guides are available to explain these fascinating feathered creatures and their various behaviours. World of Birds also hosts a Monkey Jungle, where visitors can interact with the inquisitive resident squirrel monkeys. It's a fun-filled and informative day out for the whole family, and a real paradise for nature lovers, photographers and kids. History The World of Birds is set in the beachside town of Hout Bay at the foot of Table Mountain. The wooded valley was named by the Dutch, and translates to 'wood bay'. Set amongst the trees, World of Birds Wildlife has over 3,000 birds of 400 different species stretched over four hectares of land. There are more than 100 walk-through aviaries, and birdlife including falcons, eagles, owls, flamingos and buzzards. There are also mammals at the park, with baboons, meerkats and porcupines, as well as a few small reptiles on show.