It's almost the 18th of July, which marks the day Nelson Mandela was born and what we now call Nelson Mandela Day. Nelson Mandela Day encourages everyone around the world to give back to their communities and make a difference in the world around them for the better. With City Sightseeing not only can you nominate a deserving someone to receive two free one day tickets, but you can hop on the Red Bus in Cape Town or Johannesburg to walk in Mandela's footsteps and witness his legacy.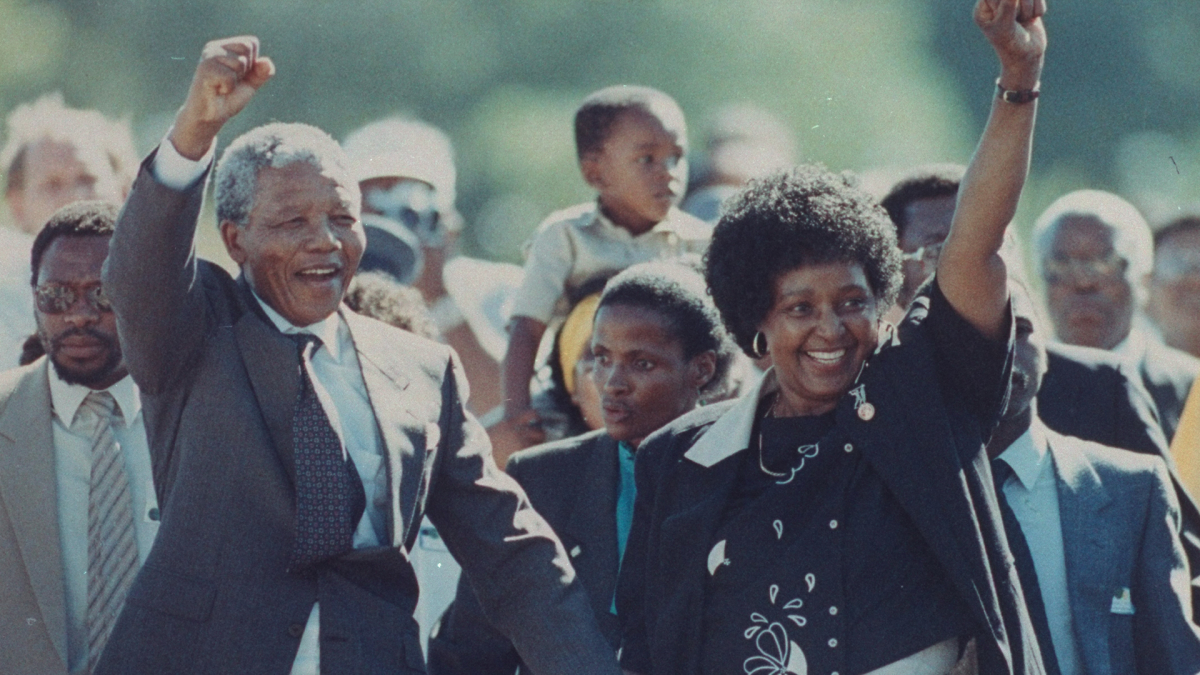 Image Source: City Sightseeing
Pay if Forward Nominations
The nurses that work overtime at your local hospital, the soccer coaches who are there for every match, the volunteers in the old age home or the foster parents caring for orphans. These are the everyday heroes that deserve a day of fun aboard the City Sightseeing Red Bus. Follow this link to submit your nominee, including their name and why you feel they deserve to win.
You can read more about the T&Cs and the competition details here. The competition is valid for both Cape Town and Johannesburg, and there are 67 sets of twin one-day tickets to give away to the winning nominees.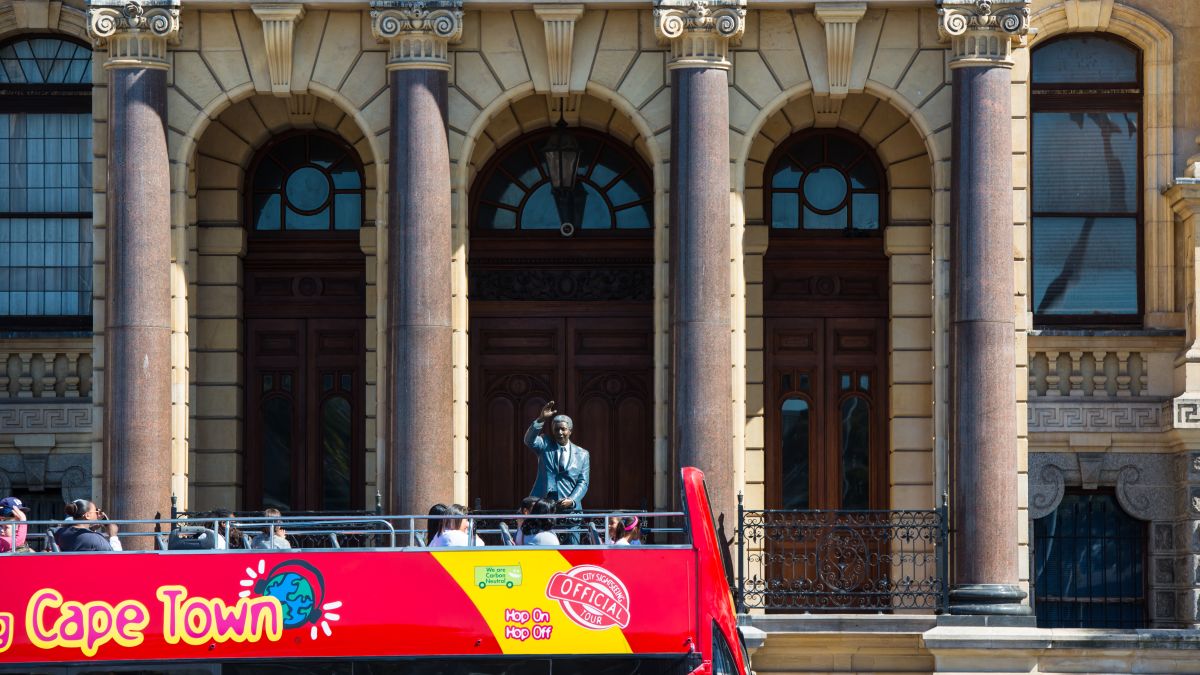 Image Source: City Sightseeing
Commemorate Nelson Mandela's memory in Cape Town
If you're based in Cape Town, you're in luck, there are loads of historical sites you can visit to walk in Madiba's footsteps and remember him by. During his years incarcerated, he spent most of his times in Cape Town Prisons, from Robben Island Prison to Pollsmoor, then to Victor Verster Prison.
Start your Journey at Nobel Square
We encourage you to start your journey at STOP 1 at the V&A Waterfront. Not only can you book your bus tickets there, but you can visit some historical sites. Not far from our ticket office you'll find Nobel Square, where you can take pictures of and pose with the statues of the four Nobel Prize laureates; Nkosi Albert Luthuli, Archbishop Emeritus Desmond Tutu, former State President FW de Klerk and former President Nelson Mandela. They stand against the backdrop of Table Mountain, celebrating the efforts each member made to ending Apartheid and bringing peace to South Africa.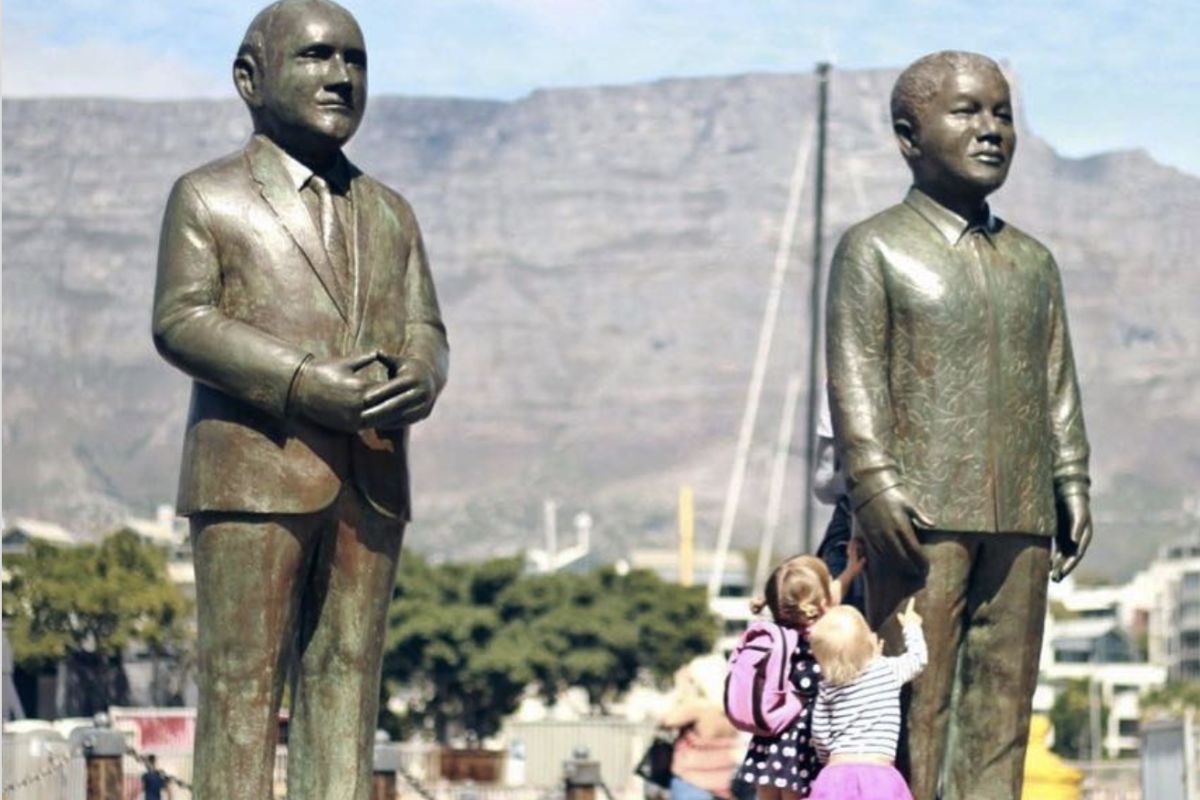 Image Source: City Sightseeing
Hop Across to the Robben Island Museum and Nelson Mandela Gateway
Next is the Robben Island Museum and Nelson Mandela Gateway, where visitors can explore the museum dedicated Nelson Mandela's life and struggles before embarking on a short cruise to Robben Island. Explore this prison island from its nature reserve to the prison where Nelson Mandela spent many of his years incarcerated, amongst many other political prisoners of the time. The tour lasts for 3:30 hours, with the ferries leaving Cape Town Harbour at 9:00 AM, 11:00 AM, 1:00 PM, and 3:00 PM.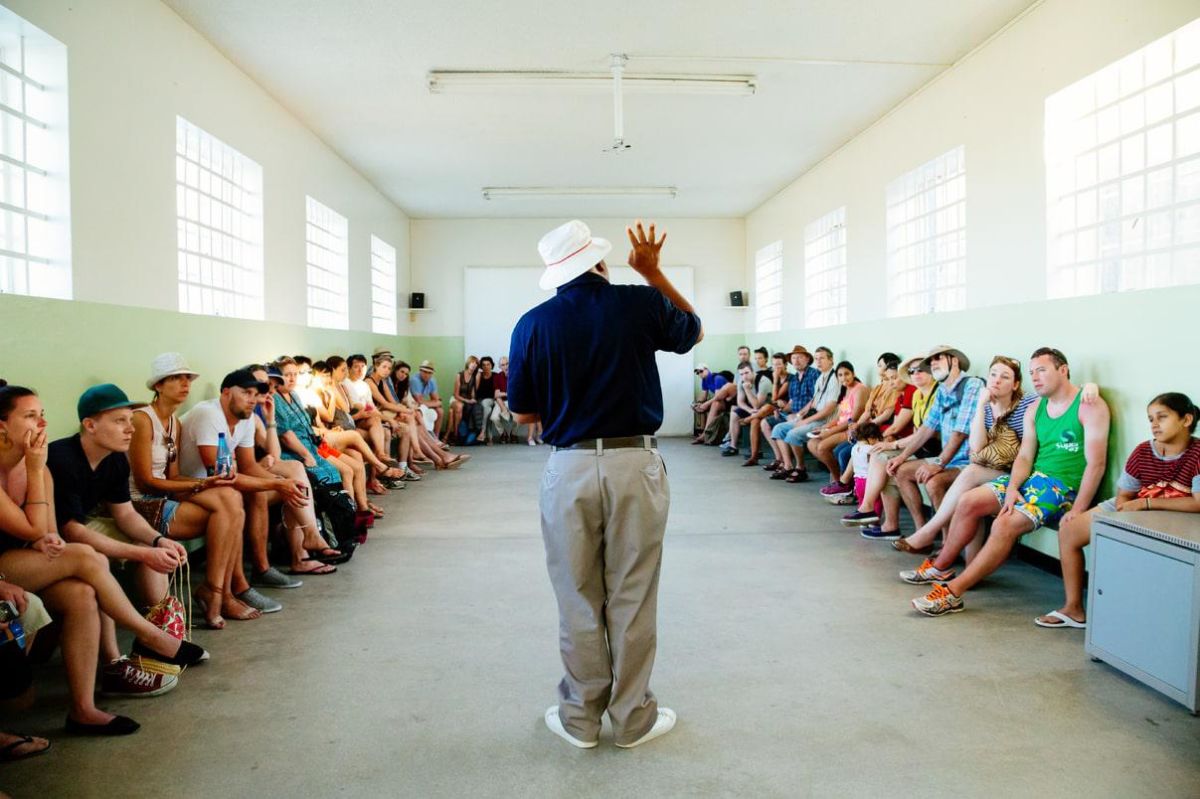 Image Source: Cape Town Tourism
Take a leisurely walk to City Hall
Hop off the red bus at Stop 5 to start our Free Walking Tour, which will take you on a tour through the streets of Cape Town and through our beautiful Company Gardens with its friendly squirrels, art galleries, museums, and diverse range of trees and flowers. From there it's on to City Hall, where a great bronze statue of Nelson Mandela stands at the very same balcony where he gave his first speech to the nation as a free man on the 1st of February 1990.
It was a groundbreaking moment in the fight against Apartheid, and many of his supporters got to see him for the first time. We encourage our sightseers to head up to the statue to take pictures and commemorate this historical moment with us, taking the time to remember what an amazing man he was.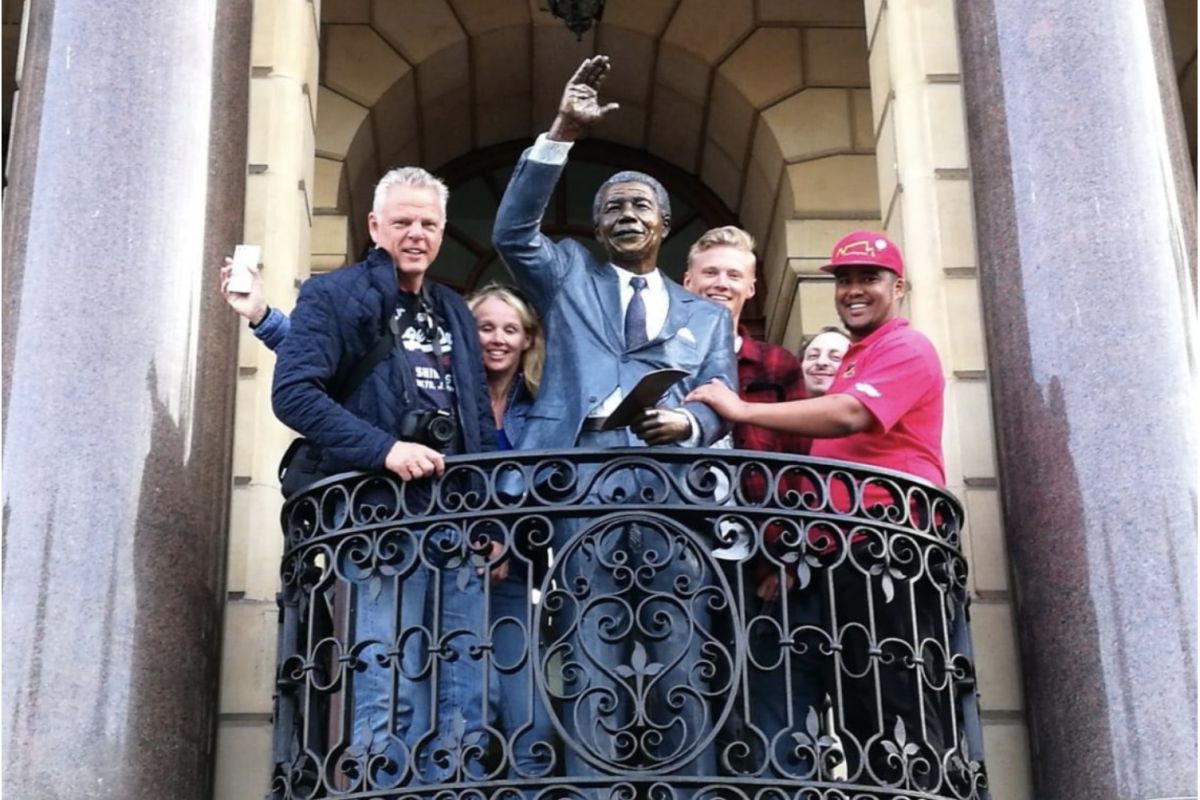 Image Source: City Sightseeing
Pay it Forward this Mandela Day with City Sightseeing
Enter our competition this Mandela Day by nominating someone you feel deserves it for contributions to the community and the lives of others. After spending your 67 minutes making a difference for someone else, we encourage you to pay homage to Nelson Mandela by visiting these historical sites. Book your Bus Tickets online with us, and keep our map on hand to find these top Cape Town spots with ease.