Nothing brings South Africans and international visitors together like a braai, with the sizzling sound of meat atop the grill and the beloved smell of braai smoke as it rises from the coals. No Braai Day is complete without a traditional braai with friends and family, and we have found some of the best spots to visit over the Heritage Day weekend.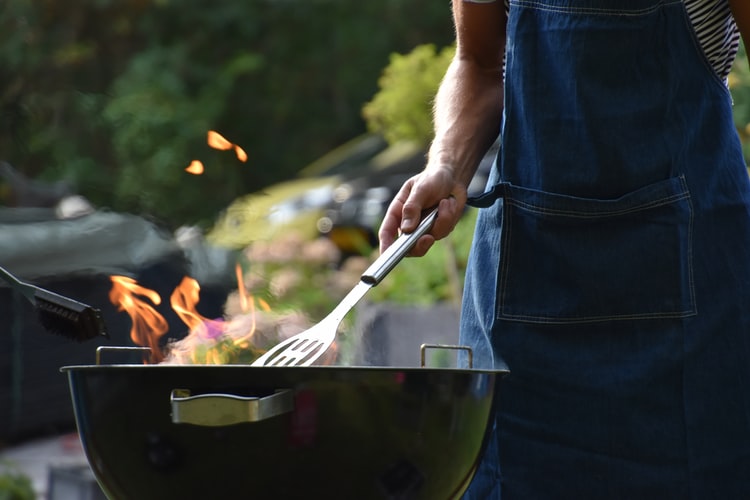 Image Source: Unsplash
Experience a traditional shisa nyama (braai) at Mzoli's Place
Are you hungering for a Heritage Day bash of note? Head to Klipfontein Road in Gugulethu to experience the vibrancy that is Mzoli's place. Famous amongst locals and international visitors alike, you can pick your own traditionally marinated meats from the on-site butcher and have them cooked to perfection by the resident braai masters. The food and atmosphere are exceptional enough to earn the title of one of Jamie Oliver's favourite restaurants in Cape Town.
You can get drinks from the shop next door, and Mzoli's place is always alive with chatter and music. It's a place where people from all cultures are welcome to come together to enjoy a traditional South African braai, which makes it a truly inspiring, extraordinary place. You can find Mzoli's on our La Gu Gu township tour, a combined tour of Langa and Gugulethu that lasts for about 4 hours.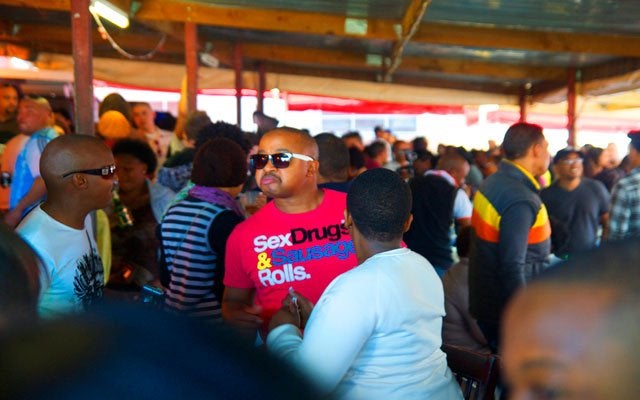 Image Source: Cape Town Magazine
Spot the dolphins at Maiden's Cove
This idyllic hideaway is renowned for its fantastic views of the Atlantic ocean and the 12 Apostles Mountain range. It's a prime braai spot, surrounded by massive boulders to sunbathe on and sprawling lawns with designated braai pits. There's also a tidal pool that's perfect to swim in at low tide.
During September you have a chance to spot dolphins and whales frolicking in the bay. Entrance is free, and there's a public bathroom accessible from the car park. Be sure to bring your own food, firelighters, wood and grill. You can find Maiden's Cove just a short walk away from City Sightseeing's STOP 8 if you need a way to get there.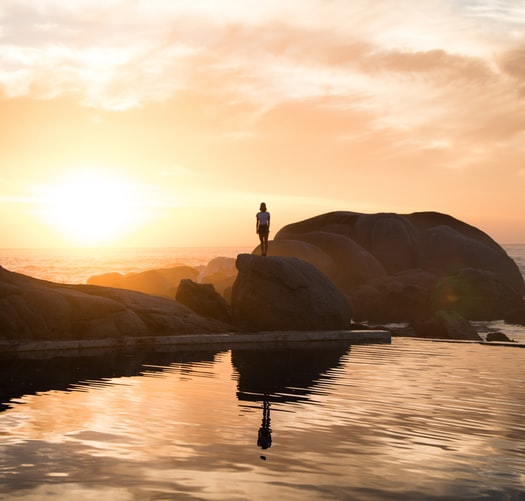 Image Source: Unsplash.com
Revel in the wilderness at Buffels Bay and Bordjiesdrif
Looking for some picturesque, untouched landscapes? Relish the remote tranquillity and quiet of Buffels Bay and Bordjiesdrif in the Cape Point Nature Reserve, with stunning views of soaring cliffs and crystal coastlines. There are even safe tidal pools for the kids to swim in while the parents set up shop at one of the many fantastic braai spots.
Bring your own braai grid, wood and coals with your food, since you will find the nearest shop is very far off. You will have to pay the standard Cape Point entrance fees to enter, R76 per adult per day R39 per child per day.
Take note, Cape Point can get pretty windy, so take a moment to check the weather before you go.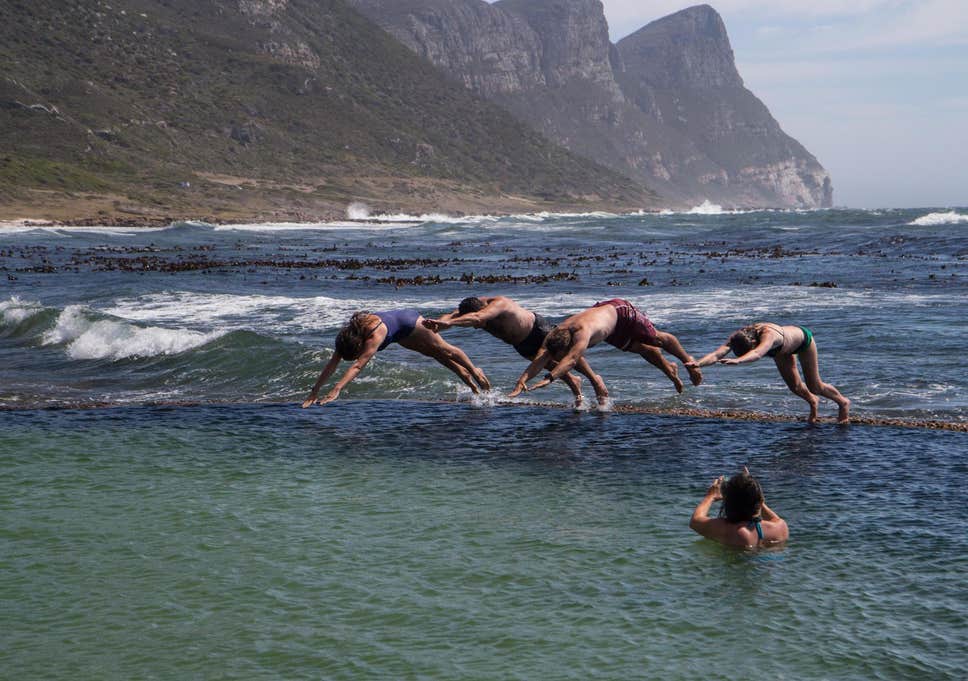 Image source: The Independent
Let the kids frolic in Little Bay
If you are looking for something grand for the little ones, look no further than Little Bay. This tiny bay is sheltered by rocky outcrops, meaning the swells are gentle and the sand is kept soft. And when the tide is low, it's possible to just walk across to the island to explore the rock pools on the mini island. If that isn't enough for the kids, there's also a large play park for them to run rampant in.
Parents can make use of the many braai spots while the kids play, and you can sit back and relax to enjoy the stunning views. You may even spot a dolphin! Entrance is free, so remember to bring along the braai equipment and food for a fun-filled day at Little Bay.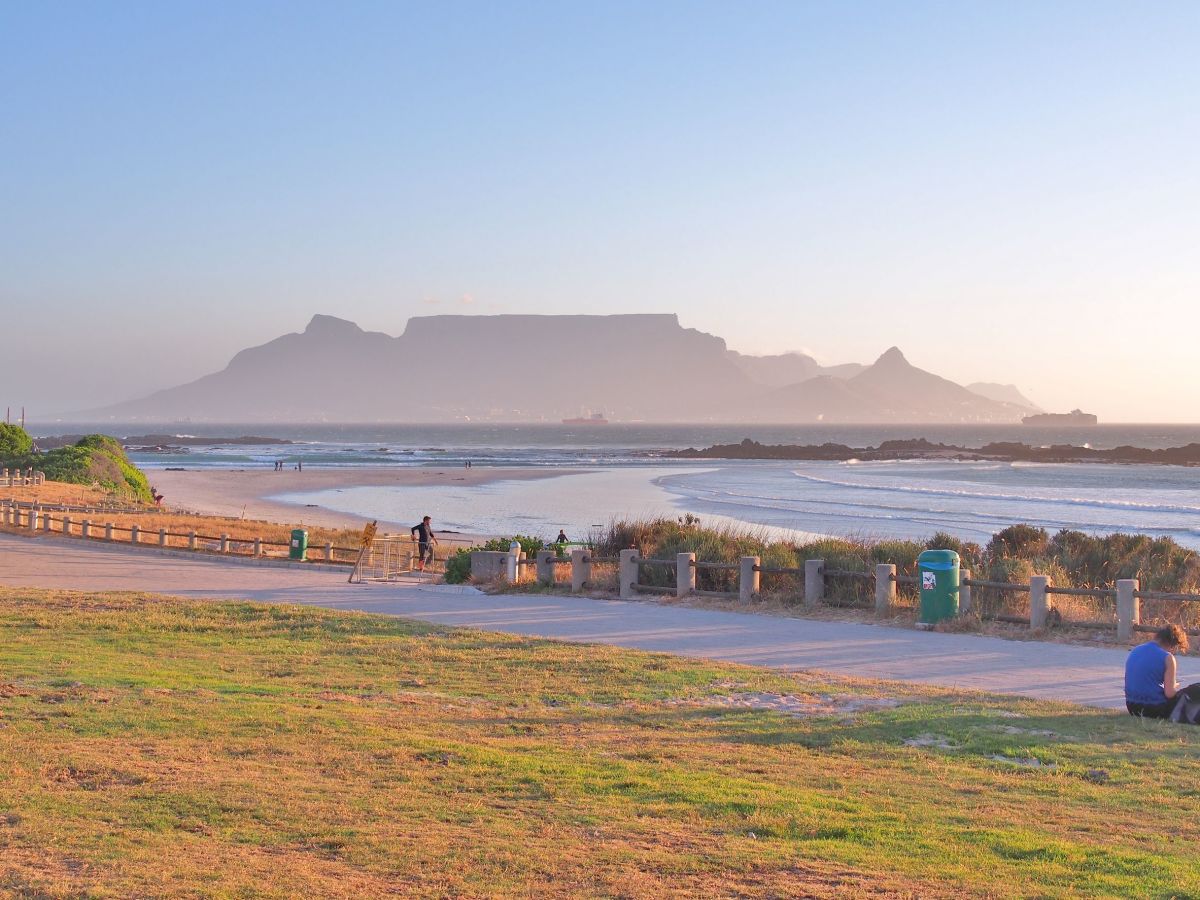 Big Bay
It's all about family fun at Helderberg Farm
This family-friendly traditional South African farm is bound to put a smile on your face. There's a cornucopia of activities to keep everyone entertained on the farm, including paintball, a farmyard, laser tag, strawberry picking, quad biking, mountain biking, hiking, segways, nerf ball, and 4 x 4 offroading. You can set up your family braai at one of the many secluded braai areas nestled in Granny's Forest, but you should still call ahead and book your braai drum ahead of time just in case, they are in high demand.
It's R50 per adult and R25 per child aged 5 to 18, and it's R50 to book a braai drum and complementary charcoal. Just use your own braai grid and wood.
Stellenbosch travel
Get sand between your toes at Oudekraal
This beach close to Llandudno is as private as it is picturesque. With crystal clear waters and soft sand between the tall boulders, it's a calm, relaxing spot to enjoy a day at the beach or bask in the Atlantic sunset. There are a few tucked away braai areas, but they get snatched up quickly, so try to get there early.
The cove is the perfect spot for kids to swim, sheltered from large waves. It's open on weekends and public holidays from 8 AM to 6 PM, and costs R76 per adult per day and R39 per child per day.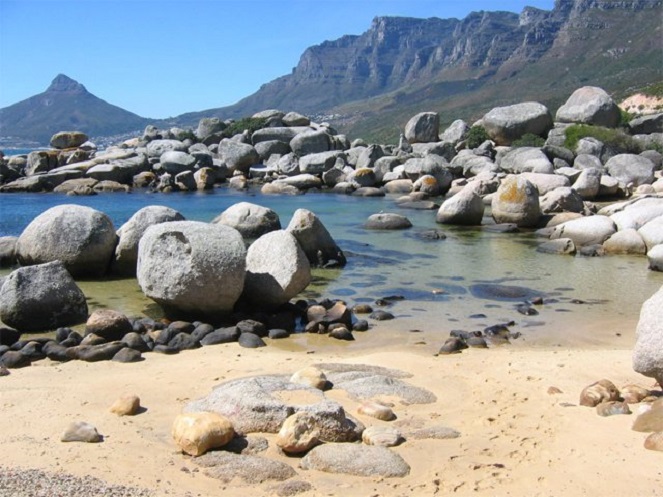 Oudekraal
Dig into the juiciest meat at the House of H
Only the chef from Madame Zingara's could bring you a fun and authentic dining experience like this. You can find the House of H on Loop street, just a few streets up from City Sightseeing's STOP on Long Street. Chef Henrich is passionate about local food, and it really shows. Try the amazing burgers, steaks and ribs with traditional braai sides like slaw, potato salad, chips, or bean salad.
It's also a self-service system for a more homey, cafeteria atmosphere. All topped off with eccentric, post-apocalyptic urban decor that is simply loads of fun. You can read more about Henrich and his menu here.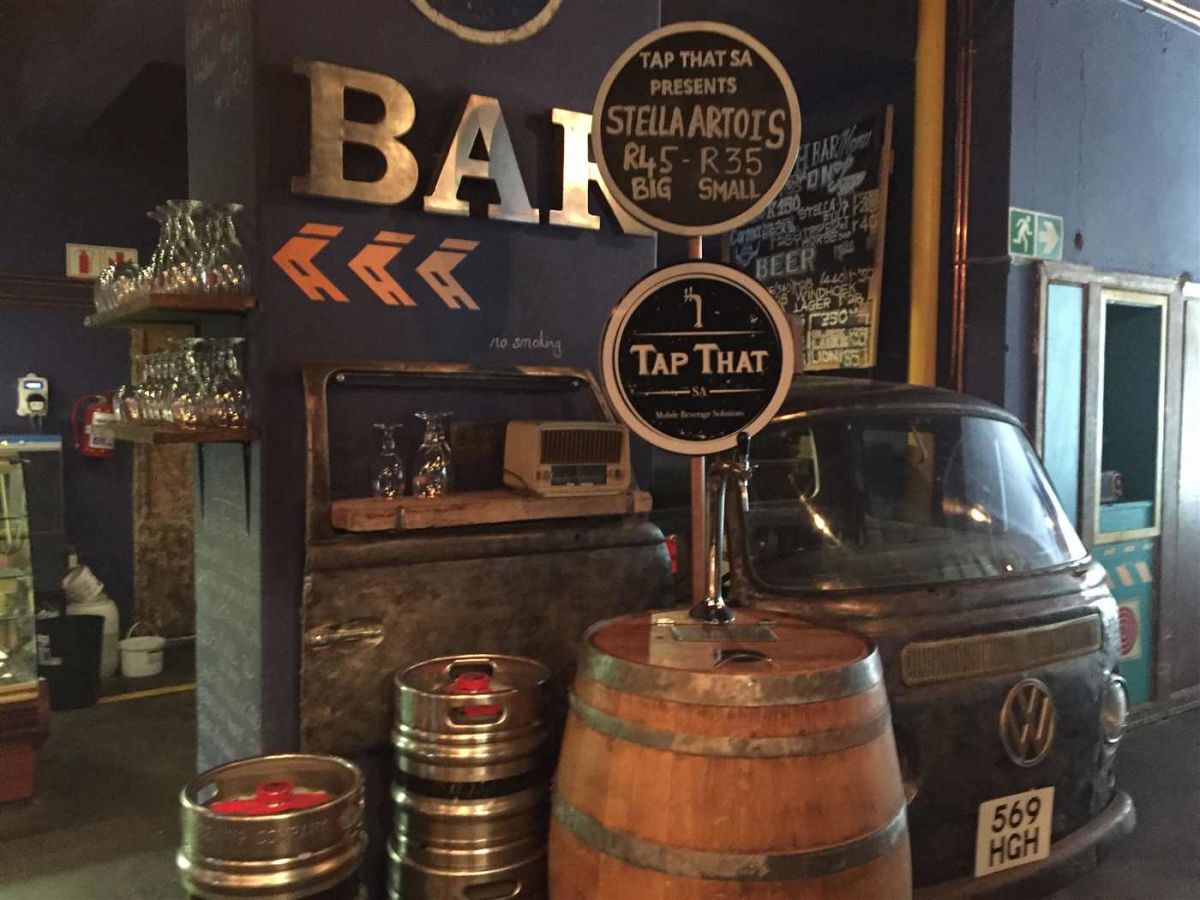 Dining out
Dine on the finest South African cuisine at Karibu Restaurant
For our international visitors, you can enjoy lovely made traditional South African cuisine at Karibu Restaurant this Heritage day. Located at the V&A Waterfront (STOP 1), they serve an exquisite array of South African dishes, from our favourite, perfectly marinated braai dishes to Cape Malay potjies filled with curries and stews. You can also enjoy some amazing buttered fish, from crayfish to linefish, even abalone!
You can check out their menu here to learn more about their African lineup.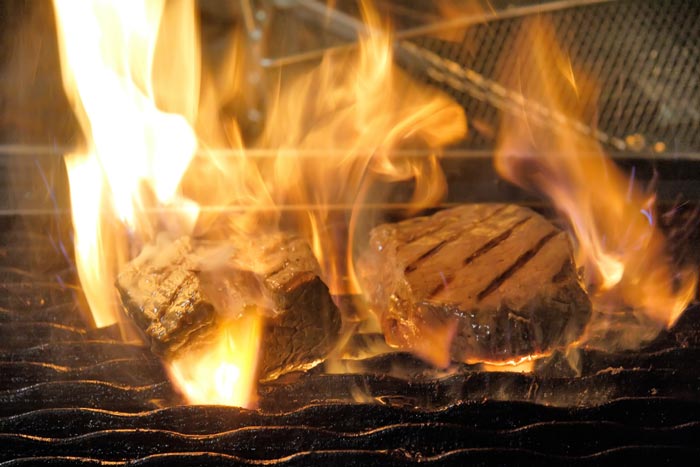 Karibu Restaurant
Try out a Korean BBQ at Galbi
This is another one for our international visitors. Galbi is a Korean African fusion restaurant on Long Street, close to STOP 5. Think African warthog marinated in sweet teriyaki sauce, or zebra soaked in red wine and rosemary. If you're less into game, they also serve beef, trout, and chicken, as well as traditional prepared Korean meals like Kimchi and Ramen.
The fun twist is you get to cook your own food! All tables have a fire pit set into them and armed with your own set of tongs and spices you can put your meat and starters out on the grill to cook to your liking. Your helpful waiter will give you tips and instructions to get you well on your way to becoming a grill master!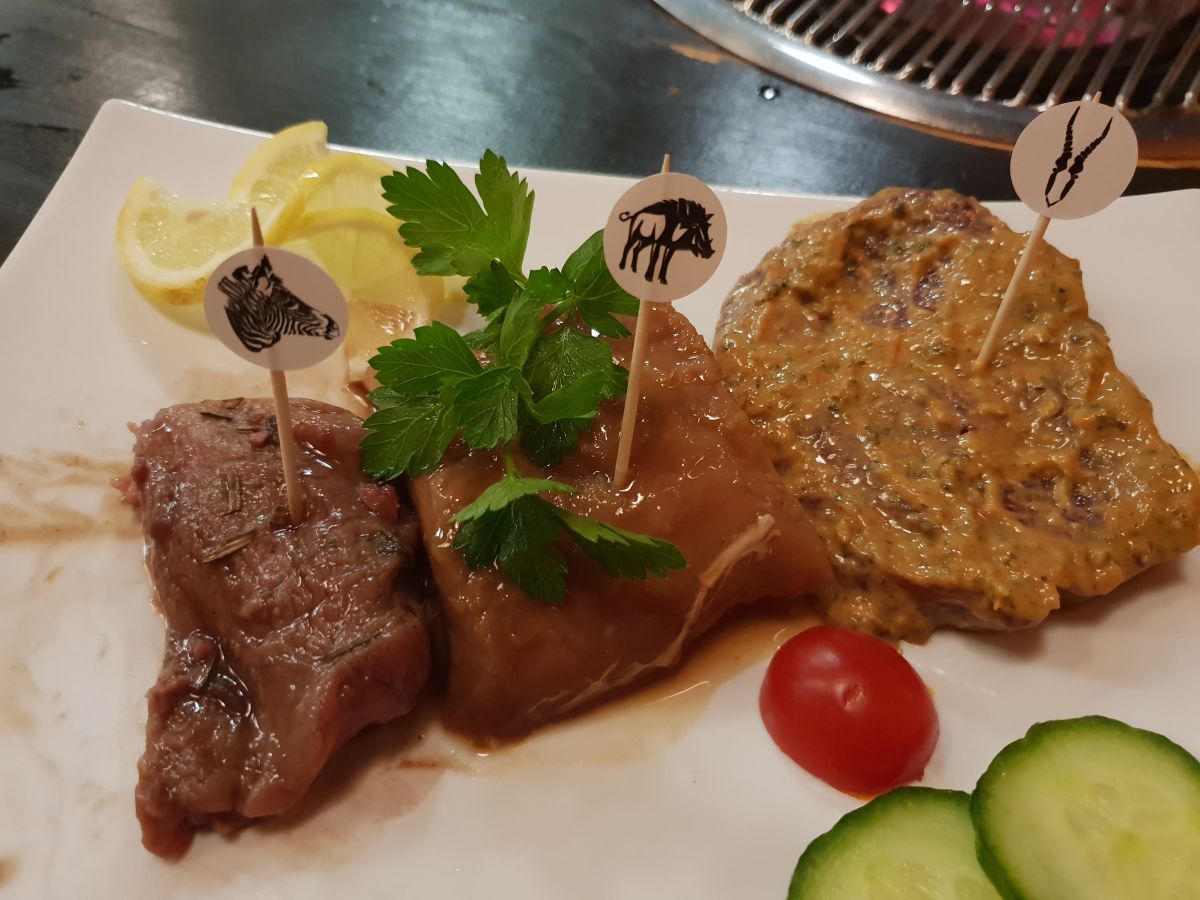 .
Celebrate National Braai Day with City Sightseeing
Heritage Day is fondly known as National Braai Day for a reason, so take the opportunity to celebrate our uniquely South African culture with the braai of a lifetime. Pair that with City Sightseeing's Heritage Day special; from the 21st to the 24th of September, you can get a classic bus ticket for R245, with a FREE harbour cruise included. Our 3 for 1 kid's special works in partnership with this, meaning you get two classic junior tickets and 2 harbour cruise junior tickets for FREE, valid for kids under 17. Valid on weekends and public holidays to give the kids plenty to do on our days off!