It is not always about women and mothers, and the world has taken notice by initiating International Men's Day on 19 November. This day celebrates the positive value men bring to the world, their families and communities, the importance of male role models, promoting gender equality, and raising awareness of men's well-being.
November also brings us the worldwide Movember Campaign, dedicated to raising funds for men affected by prostate cancer, testicular cancer and mental health problems. So, be sure to take care of your wellbeing this International Men's Day!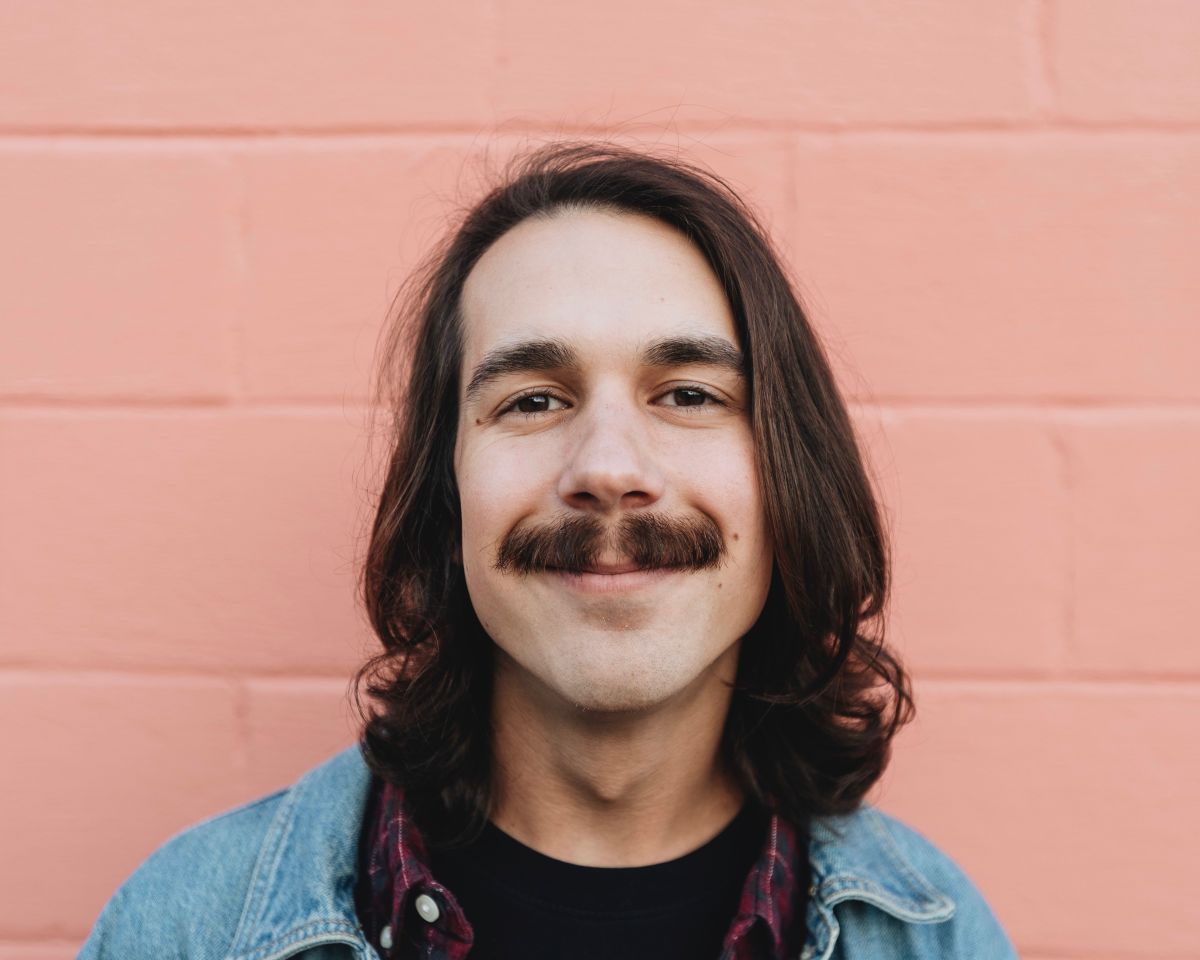 Give yourself some time to kick back and relax
Treat yourself to some mild entertainment at one of the Cape Town Comedy Club's (near Stop 1) Jazz Jam Sessions with the Alvin Dyers Trio. On 19 November the trio invites all musicians to bring their own instruments, enjoy the first-half performance, and then join in for an open jam session.
In the Cape Town summer, there is so much worth doing outdoors. Even going to the movies. The Galileo Open Air Cinema will be showing the 2007 film Into the Wild on 20 November at the Kirstenbosch National Botanical Garden (Stop 20).
The biographical adventure drama is based on the true story of Christopher McCandless; a man who hiked alone across North America into the Alaskan wilderness in the early 1990s. Could you get more rugged and manly?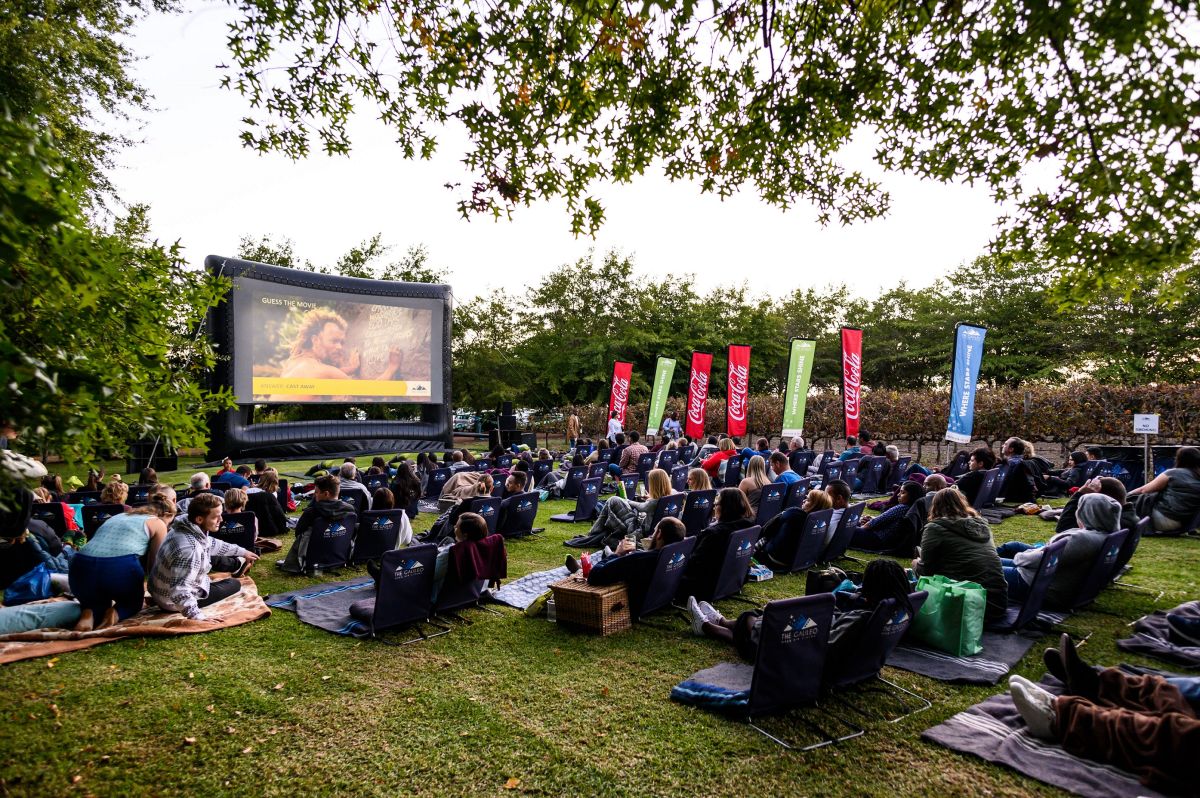 Galileo Open air Cinema
If it is the wild you're looking for, look no further than City Sightseeing's Aquila Private Game Reserve Safari. Only a short two-hour transfer from the city, you can find yourself on a full-day excursion at this Big 5 reserve. Go on a game drive, enjoy a buffet breakfast and lunch, and be returned to the doorstep of your CBD hotel at the end of it all. Definitely worth the trip!
Maybe you want to step it up a notch
Interested in getting your blood pumping? Head out on an ocean safari, go seal snorkelling, go speeding in a RIB boat adventure… Or just do all three on the Ocean Experience option with your Premium Cape Town City Pass. See the marine Big 5, swim with the Cape fur seals, and experience the thrill of a high-speed boat ride.
With the Premium Cape Town City Pass, you can also grab yourself a free half-day rental of one of the most sought-after and expensive classic cars in the world - the Cobra! Starting in Camp's Bay (stop 8) - plan your own Cobra Experience and take-in the scenery of the Cape peninsula, enjoy the windy coastal roads from Camps Bay to Llandudno Beach, or even cruise to the Winelands and visit Stellenbosch and Paarl.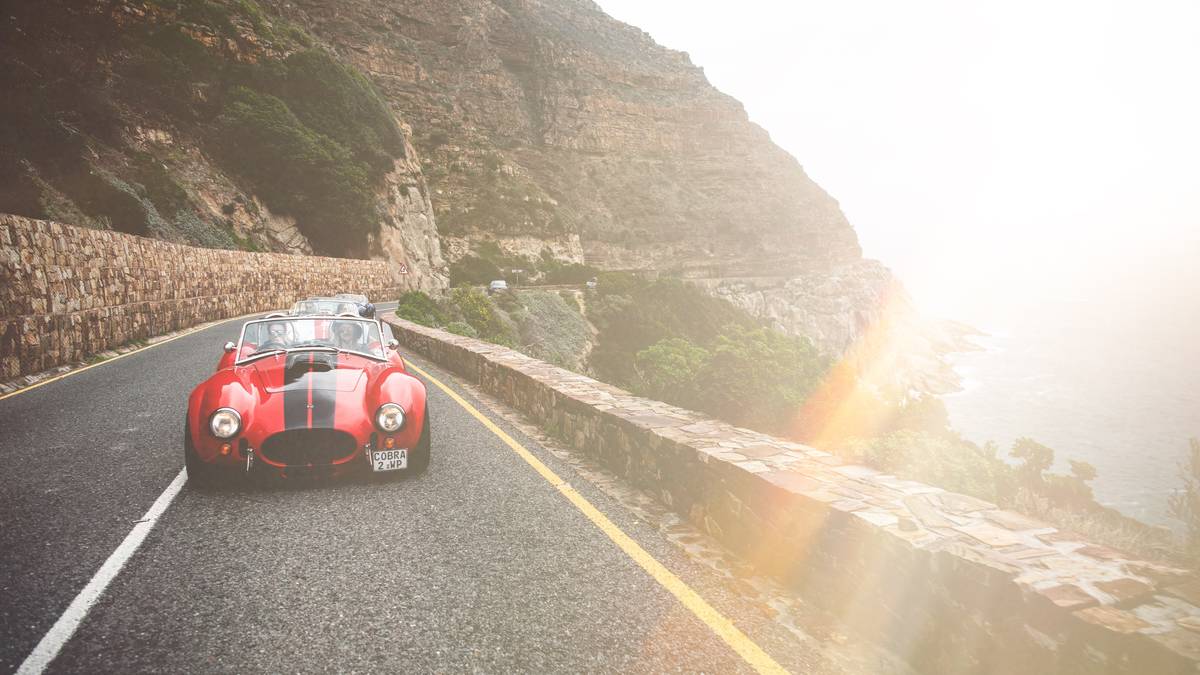 Cobra Experience
If you're the football-type, gather some friends and head to the rooftop for some five-a-side with Fives Futbol. Book a field, join a league or watch a game at one of these state-of-the-art, all-weather, floodlit, synthetic grass facilities. With various locations around the city, the top of the Grand Central Shopping Centre (Stop 13) with undoubtedly give you the best view.
What could be better than beer and fast cars?
In terms of some stereotypical man-favourites, Cape Town will also be hosting some manly events this November.
Celebrating all things powered by a piston - you will find some of the most exotic automobiles from all around the world, right here at the V&A Waterfront Motor Show (Stop 1) from 16 to 17 November.
Come and see everything from the classic cars from your childhood to the new and exclusive new models from some of the best luxury manufacturers in the game like Aston Martin, Porsche and McLaren. You will even get to see City Sightseeing's own surprise vintage display.
And the best part about it all? Entrance is FREE!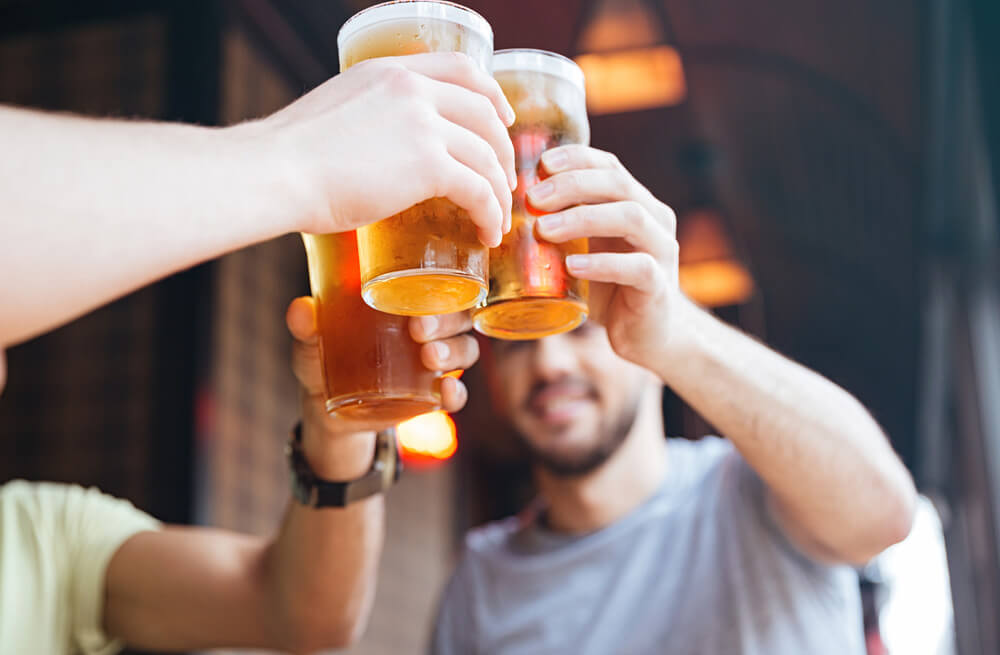 Beer Festival
To further celebrate all-things-men, you can never go wrong with the largest festival of beer in the entire Southern Hemisphere. On 29 November, Hamilton's Rugby Club in Green Point (Stop 12) will be hosting the annual Cape Town Festival of Beer. This year, on the festival's 10th anniversary - attendees can expect more than beer than ever before with over 60 breweries - both international and local - with limited edition beers brewed specifically for the festival.
There will also be a wide selection of ciders, food stalls, live music, live rugby and a popular kiddies area to keep all ages entertained.
Make sure to schedule in some precious 'me time'
Just don't forget - the main concept of International Men's Day and Men's Health Month is all about you and your wellbeing. So, stop worrying about everyone else for a moment and treat yourself. Why not kick back for a traditional hot towel shave or head massage?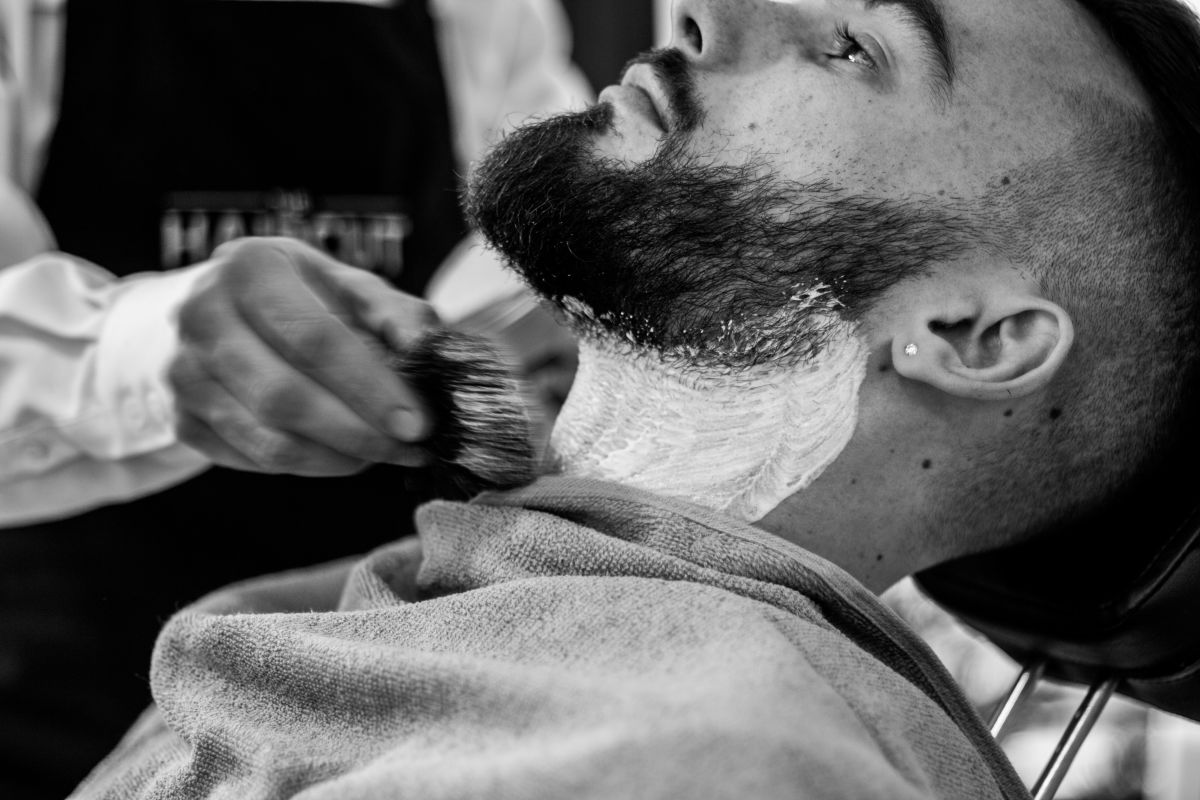 Barber Shop time
Along our town routes, you will come across several trendy, unique and traditional barbers to suit any preferences. Yogi's barber near stop 6 is like walking into a time machine with original, antique barbers chairs, a black and white chessboard floor, and of course the blue, red and white baton outside. Barnet Fair (Stop 17) offers old school indulgence with a modern twist. Its distinct atmosphere mixes with old-school decor with whiskey, coffee and loud music.
Using this same blend of 'then and now', the Widow Maker Saloon & Barber is just a short walk from stop 5 is the best place for free whisky, coffee, and as always - advise. It mixes the gritty appeal of Long Street with the feel of a traditional barber and offers anything from a shave or buzzcut, to beard trims and specialised treatments.
Probably the most unique of these barbers are Sweeney's Barbershop (Stop 4), themed on the infamous tale of Sweeney Todd - the Demon Barber of Fleet Street. They will even offer you a free five-minute head massage while you wait to be seen to.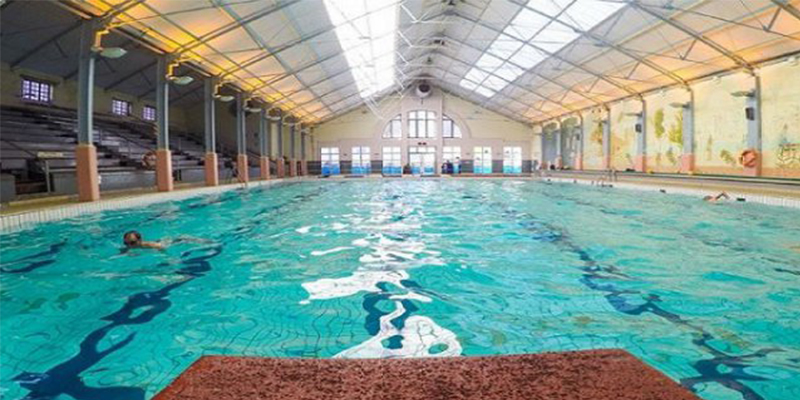 Long Street Baths
For some more 'me time', make a visit to the Long Street Baths where you can find an indoor pool, Turkish baths, sauna, hot room and steam rooms. For a minimal fee, you can visit the original 1908 bath house for some rest, relaxation, and great service.
Come evening, take the lads to Bascule Bar at the Cape Grace Hotel. With spectacular views and whiskeys from around the world, relax in the cigar lounge and treat yourself like the distinguished man you are.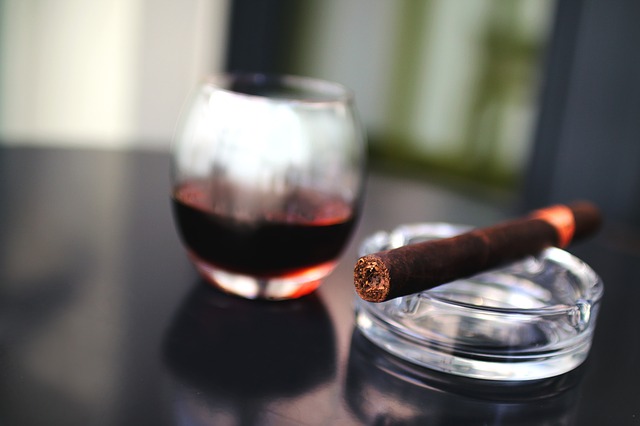 Cigar and Whiskey
With all of these offerings of whiskey, adrenaline and fast cars - celebrate this day guilt-free by indulging in all of the masculine stereotypes.