December 2021
Jingle bells, jingle bells, jingle all the way… oh what fun the festive season in the Mother City is, hey!
The festive season has officially begun, and Christmas is just around the corner, and the Mother City has gone into Christmas with full festive celebration mode. Cape Town's summer festive season is every bit as amazing as you might imagine, and you can bet the Mother City goes all out to celebrate this magical time of year.
Here are some of the best festive season and Christmas events in Cape Town that you should not miss. We have done the research and thought we'd make suggestions items for families, friends and couples. Better yet, the majority of these activities can be experienced with City Sightseeings famous Red Open Top Bus. For all our tours and routes, be sure to book in advance on our website.
FAMILIES
● Santa Visits the V&A (Stop 1)
Visiting the iconic V&A Summer Palace is undoubtedly one of the most festive and enjoyable Christmas events in Cape Town, and is great fun for the entire family. From the 11th to the 24th of December, Queen Halima (Mother Earth) has opened her Summer Palace, Ibhotwe Lasehlotyeni, to the public. She protects all living things on land, in the air, and the water from harm in this palace. She is well-known for hosting distinguished guests, and she will soon be welcoming Santa, who is expected to arrive on December 15th. Every day, at different times, he will be seated in the Summer Palace, inviting guests to pose for a photo with him.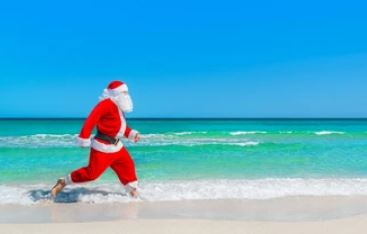 Meet Father Christmas
● Two Oceans (Stop 1)
One of the kids' favourites, The Two Oceans Aquarium, is based at Stop 1 at the V&A Waterfront, Enjoy one of their numerous exhibitions, such as the children's educational play area, the well-known predator display, the diversity gallery, or the ocean exhibit, which is a 10-meter long tunnel with a 360-degree glass view of a variety of subtropical ocean animals.
● Table Mountain (Stop 7)
From the top of Table Mountain, there is no better way to see Cape Town (Stop 7). Your children will be enthralled by the experience, which will make you feel like you're on top of the world from the moment you board the rotating cable car to the summit. If you have teenagers or active children, try purchasing a one-way ticket and hiking up or down one of the mountain's many trails.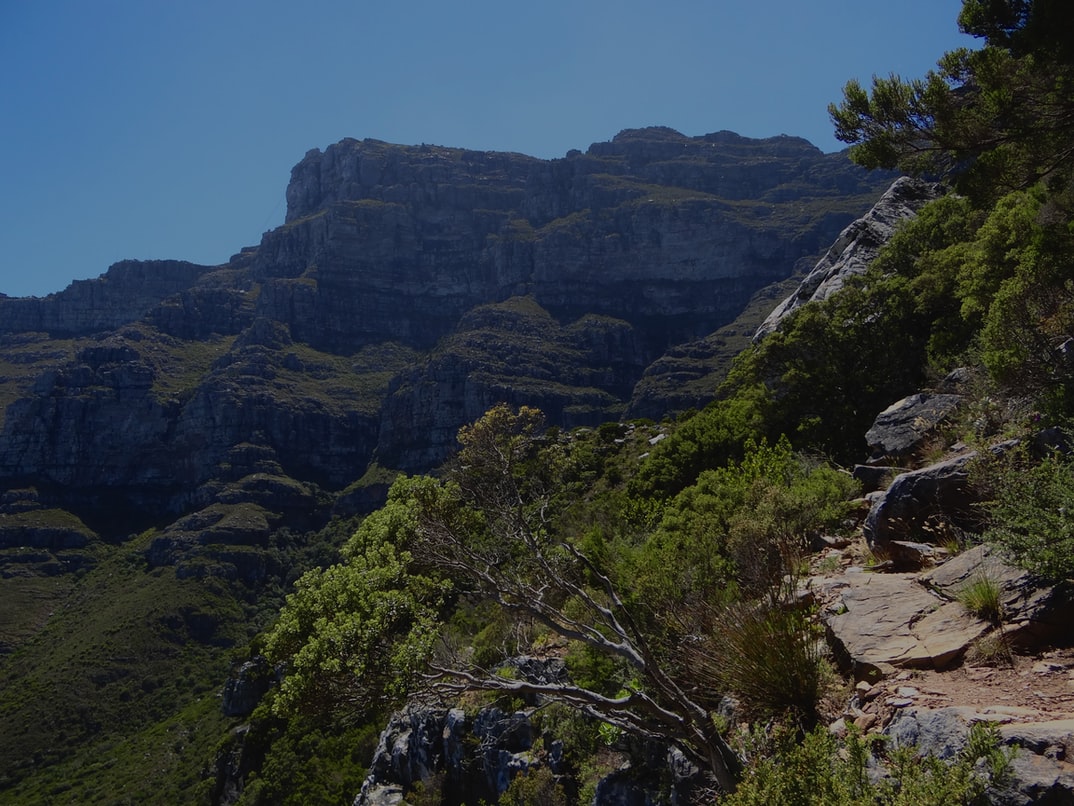 Hiking Trails on Table Mountain
● Hout Bay (Stop 24)
Join a Seal Island Tour in Hout Bay (Stop 24). This is an exciting, child-friendly cruise from Hout Bay Harbour to Duiker Island, the Seal Colony, where you can view thousands of wild Cape Fur Seals, close up in their beautiful natural habitat.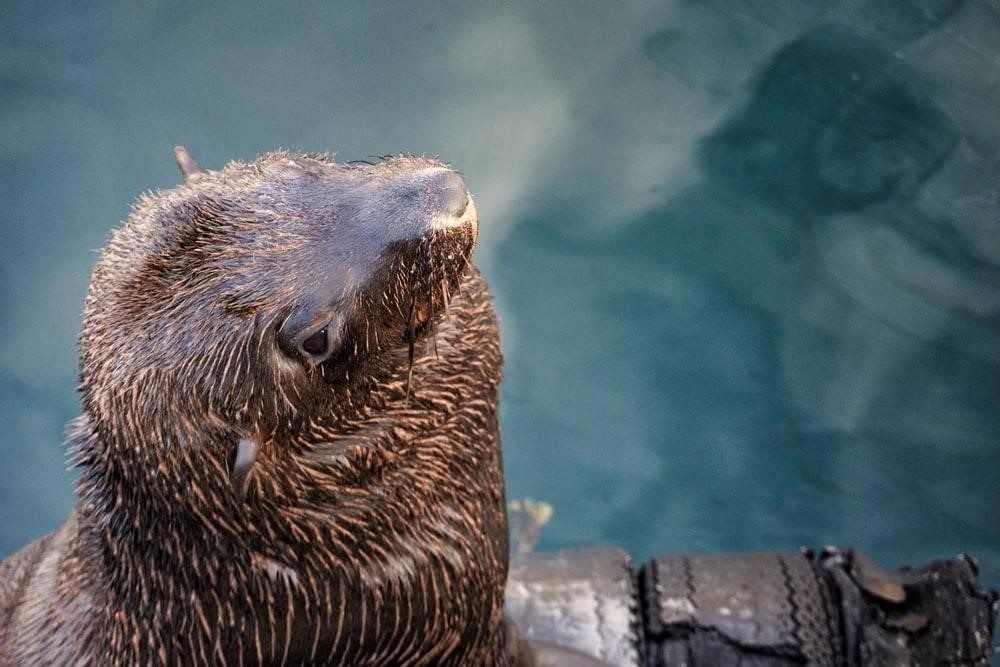 Cape Fur Seals
● City Lights
Join the festivities in the city centre, spreading down Adderley Street and towards the historic parade, to mark the start of the festive season and see the lighting of Cape Town's Christmas lights. With this year's theme of 20 Years of Democracy, it's a show to remember. Traditional Christmas sceneries are set among specially designed festive lights that display images from the last two decades. It'll be a memorable outing for the whole family with 4000 LEDs lighting the path.
FRIENDS AND COUPLES
● Wine Tram and Franschhoek Winelands Tour
Experience the award-winning wines of the Franschhoek wine region with City Sightseeing. In a luxury air-conditioned coach, this full-day tour departs from the Waterfront. When you arrive in Franschhoek, join the wine tram for a hop-on, hop-off tour that includes both a wine tram and a tram bus. There are a total of 8 different coloured lines and 24 estates in the experience. Here you can enjoy everything this charming town has to offer. Enjoy a fine-dining meal with wine and nougat pairings, or stroll through the village's streets and shop in one of the village's boutiques and galleries. Have fun with your friends, make new ones, and let us be your chauffeur for the day.
● Constantia Wine Route
Our Purple Constantia Wine Route comprises three stops at award-winning wine estates, including Beau Constantia, Groot Constantia, and Eagles Nest, and is accessible through our Blue Route. We recommend spending at least half a day on this tour to see these three beautiful estates in South Africa's oldest wine area. Sip on South Africa wine and enjoy a leisurely lunch with friends. The perfect summer day out.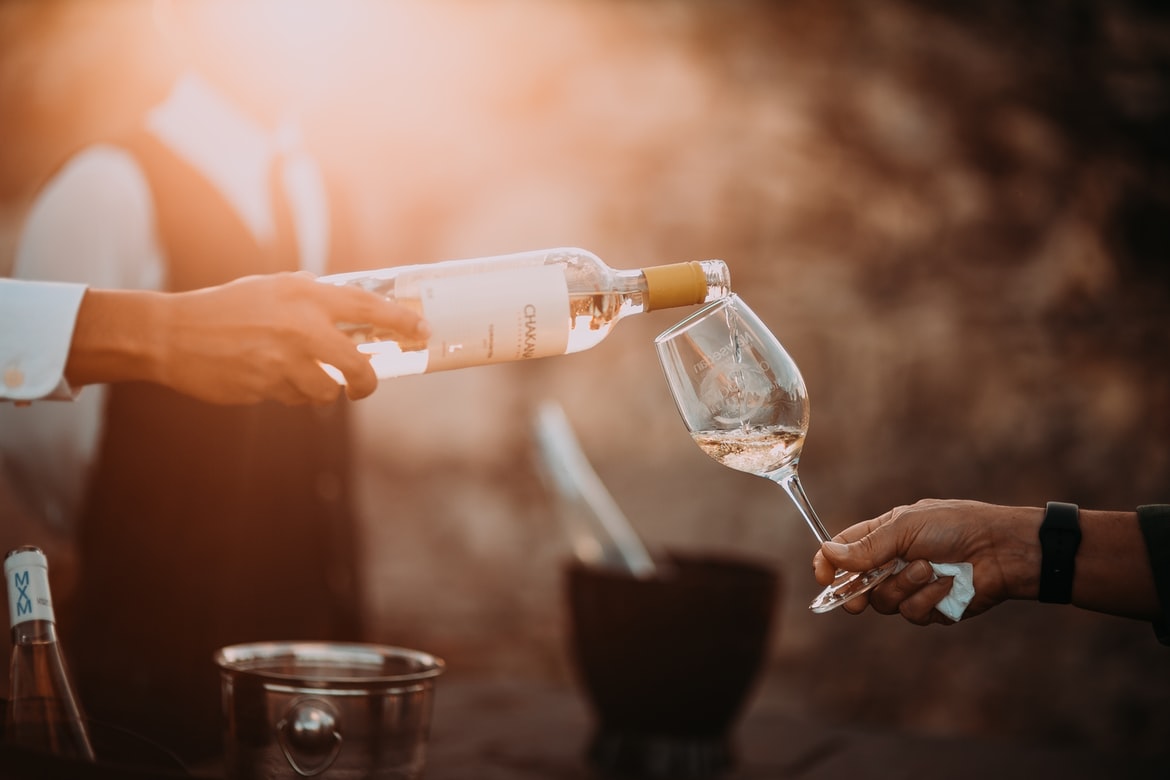 The best of the Cape's wines
● A day on the beach
The gorgeous beaches of Cape Town are very well-known and the perfect place to spend the day with your friends. The cliffs of Chapman's Peak are separated from the grandeur of the Hout Bay Harbour by Hout Bay (Stop 24) and its white powdery dunes. For about a kilometre along the Atlantic Ocean, salty Cape seas meet a sandy strip of beach ranging in width from 200m to 400m on the slope. Camps Bay (found at stop number 8) is ideal for a full day of beach volleyball or relaxing on one of the numerous loungers. After a day on the beach, cross the road, and have a cocktail at one of the trendy bars that line the Camps Bay strip.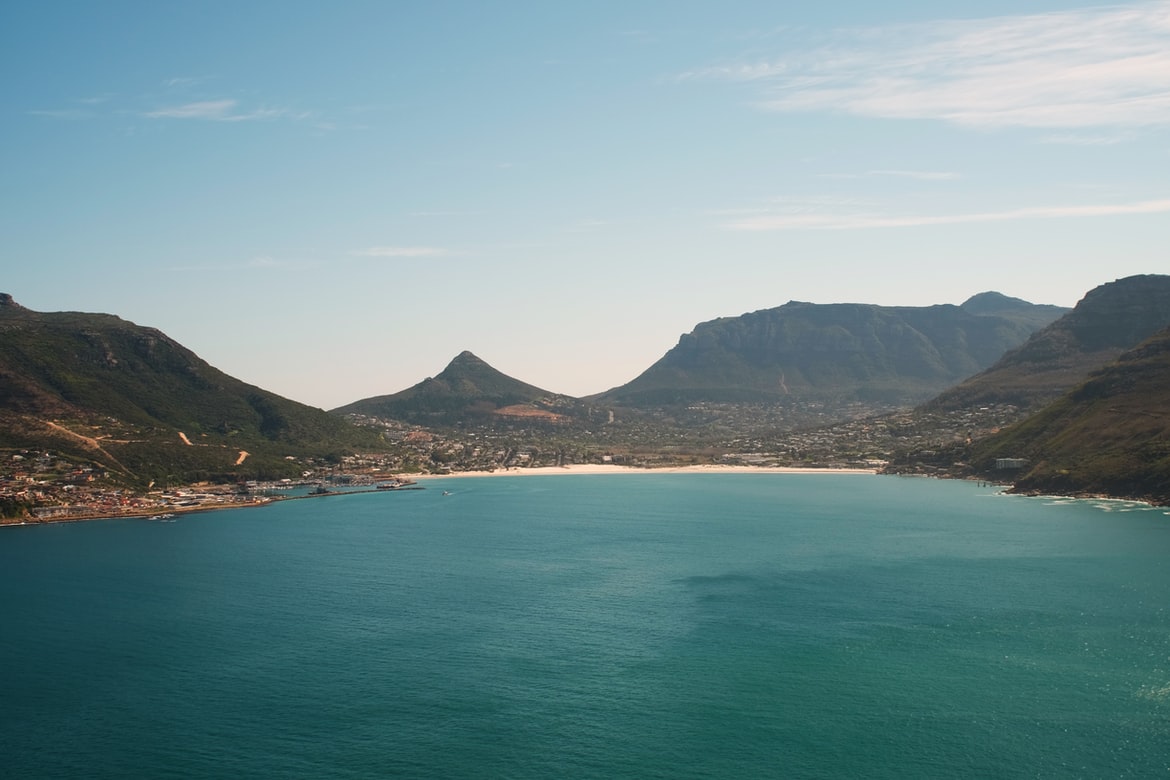 The beauty of Hout Bay
● Sunset Experience
Our Sunset Tour with City Sightseeing, which includes a scenic stop at Signal Hill, will provide you with an African sunset unlike any other. Pack a picnic basket to share, have a glass of South African wine, and watch the sunset over the Atlantic Ocean. Nothing more romantic, right?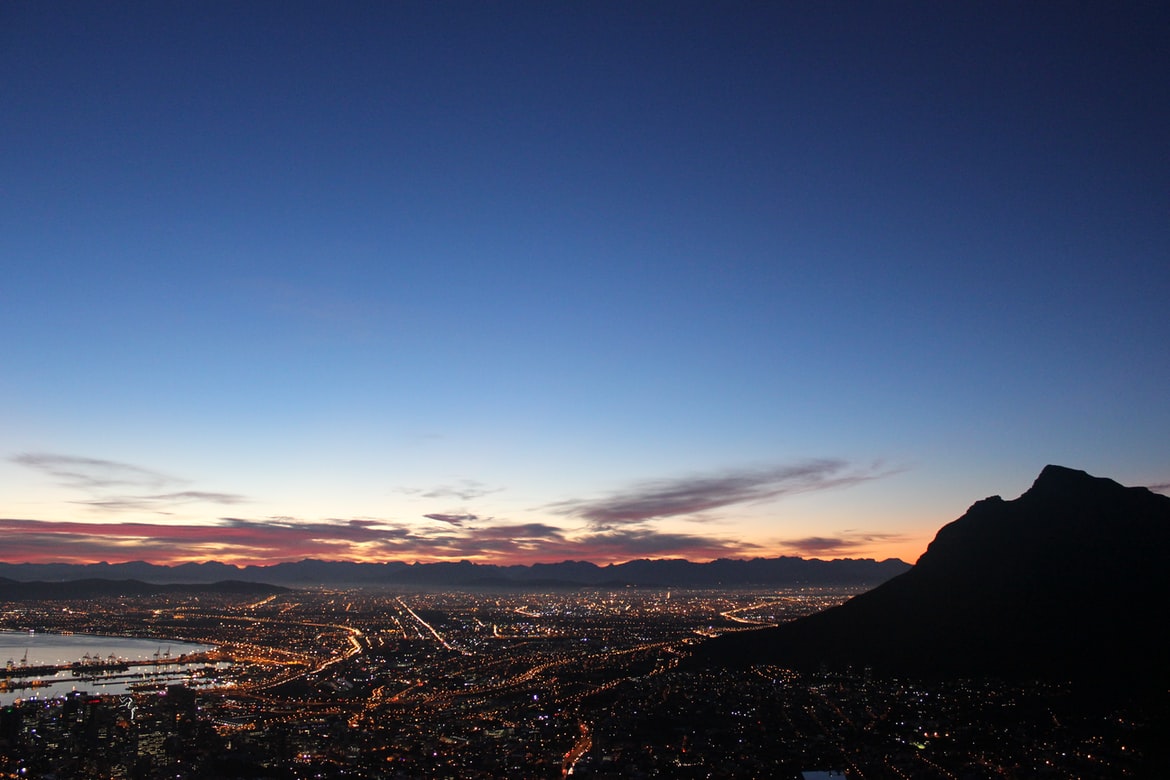 Twinkling City Lights from Signal Hill
● Festivities at Makers Landing
Makers Landing's food community (and all its elves) have been hard at work testing and tasting as they prepare to welcome visitors to explore a variety of bespoke menus, tastings, and gifting options. Makers Landing has it all starting December 3rd, whether you're into festive beer brews, infused gins, meaty varieties, or sweet treats. Enjoy sensational summer flavours, harbour views, local beats, and festive season cheer. The perfect day out.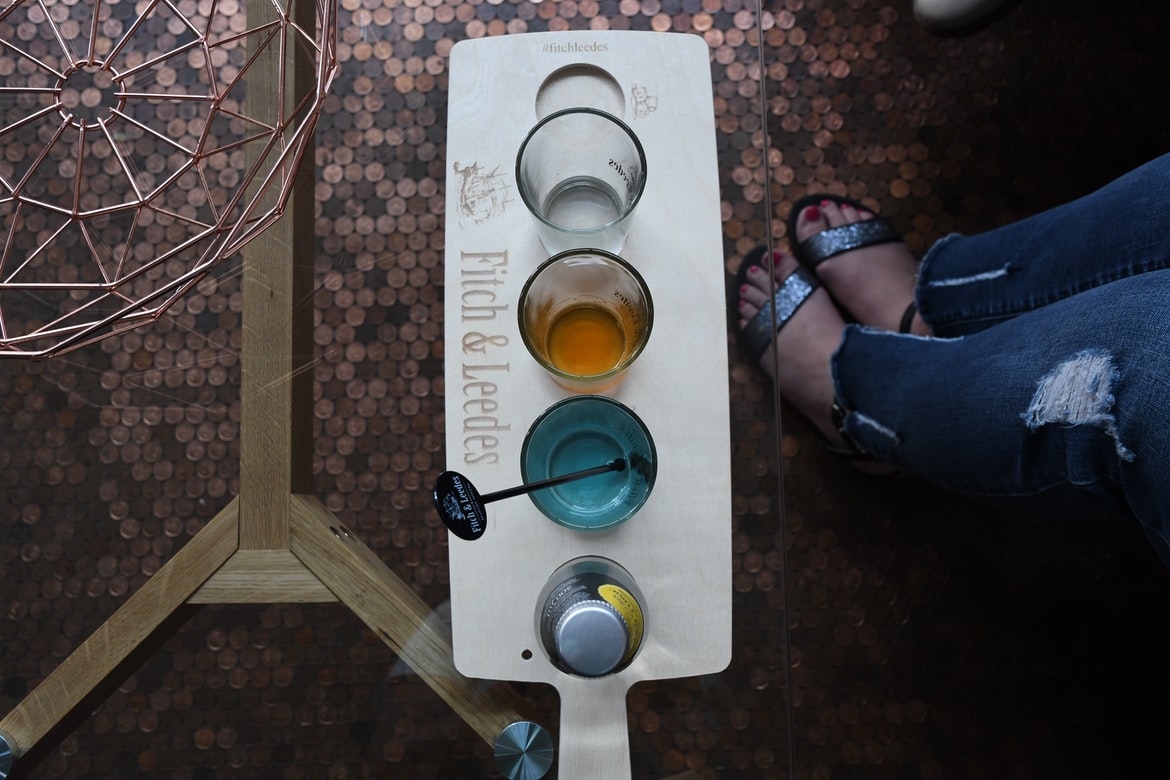 Gin tasting with friends
Start your holidays off with a bang and plan ahead to enjoy every moment of the Festive Season. Here's to a great December holiday.