Undoubtedly - there is no better way to explore the City of Gold than with City Sightseeing, and now we are offering you even more! Our new and official Johannesburg Explorer Pass will whisk you around the city and save you money all at the same time.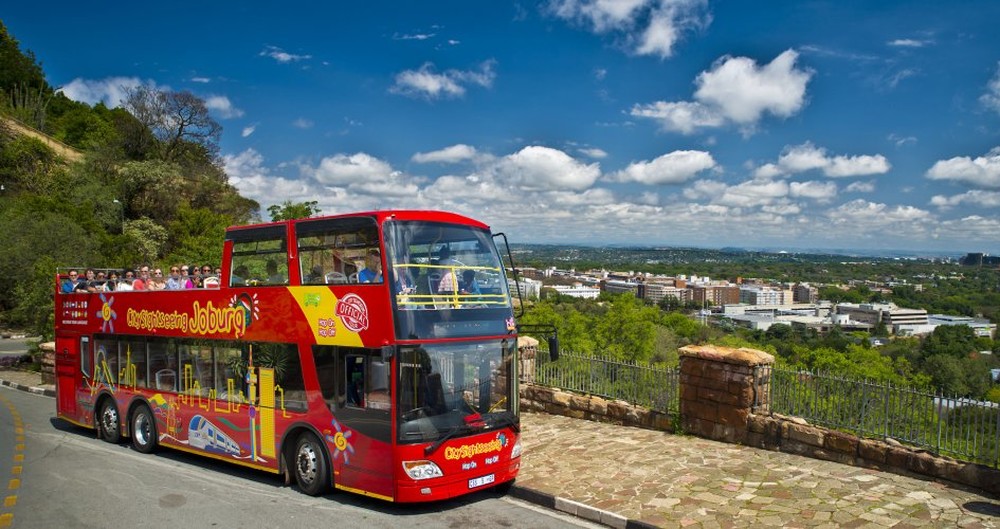 City Sightseeing
CityPass Joburg Explorer Pass grants you an unlimited 1-day hop-on hop-off ticket on the Big Red Busses, and then free entry into any 3 of our main attractions along the way. You won't even have to pre-book any of the attractions. You can simply choose on the day, on the spur of the moment depending on what you feel like. On booking, you will receive a mobile ticket whose barcode will automatically expire after being scanned at your 3rd attraction.
Not only can you save over R300, but you will have a fast-tracked, hassle-free entry option at 10 of the 12 stops en route. You can present your e-Pass on your smart device at your chosen attraction, or print out the barcode to gain entry.
An extra bonus - you still get a further 10% off your ticket when purchasing it online!
But now, what to choose?
If you find history fascinating, then you can choose to stop at the Apartheid Museum,
Constitution Hill, the SA Museum of Military History or the Origins Centre at Wits University. The Mine Tour at Gold Reef City (Stop 13) is always an interesting venture. Head underground down Shaft No 14, which was in production for 84 years from 1887 to 1971, which at its time was the deepest mine in the world!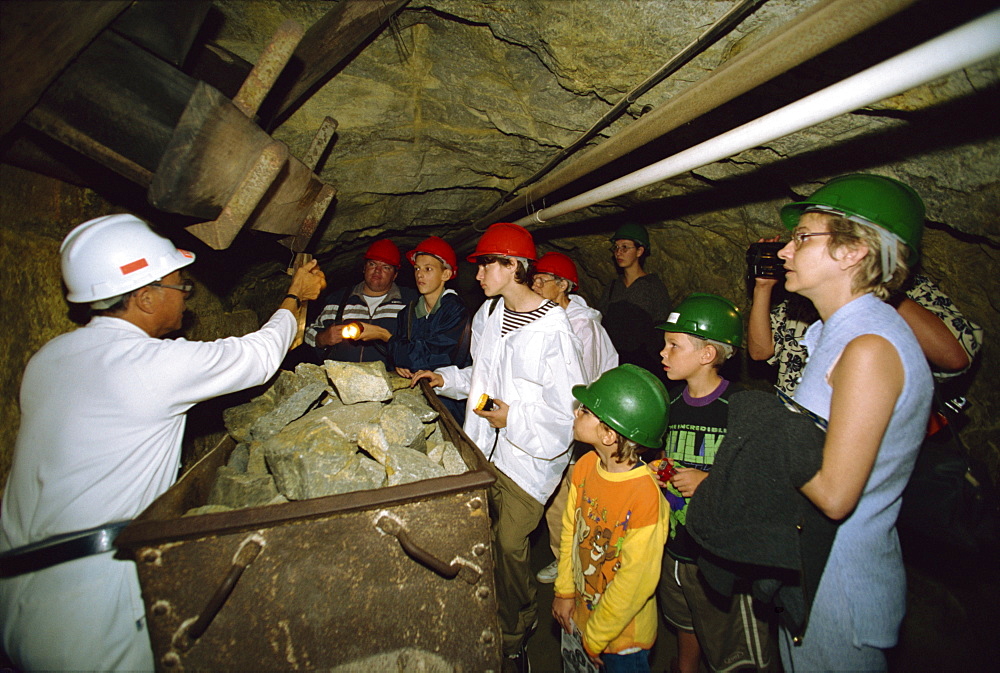 Gold Reef Mine
For the best views of the city - the Top Of Africa awaits you at the Carlton Centre. Head up to the top floor of Africa's tallest building to see the mining belt along the gold reef, Africa's largest stadium, Gandhi Square, and the skylines of Braamfontein, Hillbrow and Sandton.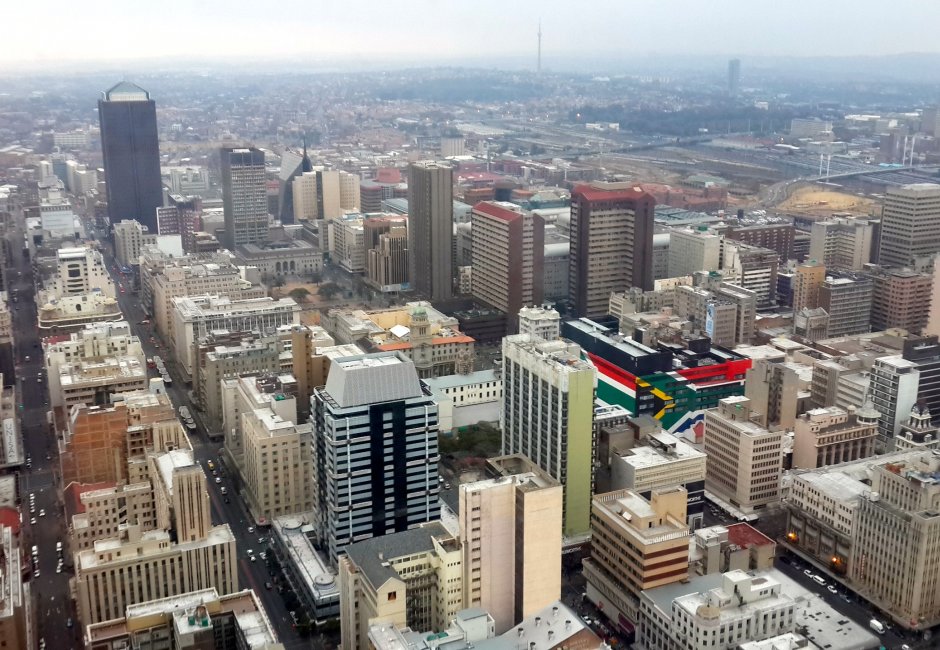 Carlton Centre
To keep the whole family entertained, discover the incredible species housed at the Johannesburg Zoo (Stop 3), or delve into the world of Science at the Sci-Bono Discovery Centre (Stop 15).
For the young and agile members of the family, you can hop on the Sci-Bono Climbing Wall as one of your 3 attractions. Otherwise, head out to stop 2 and get a free rental with the Zoo Lake Row Boats.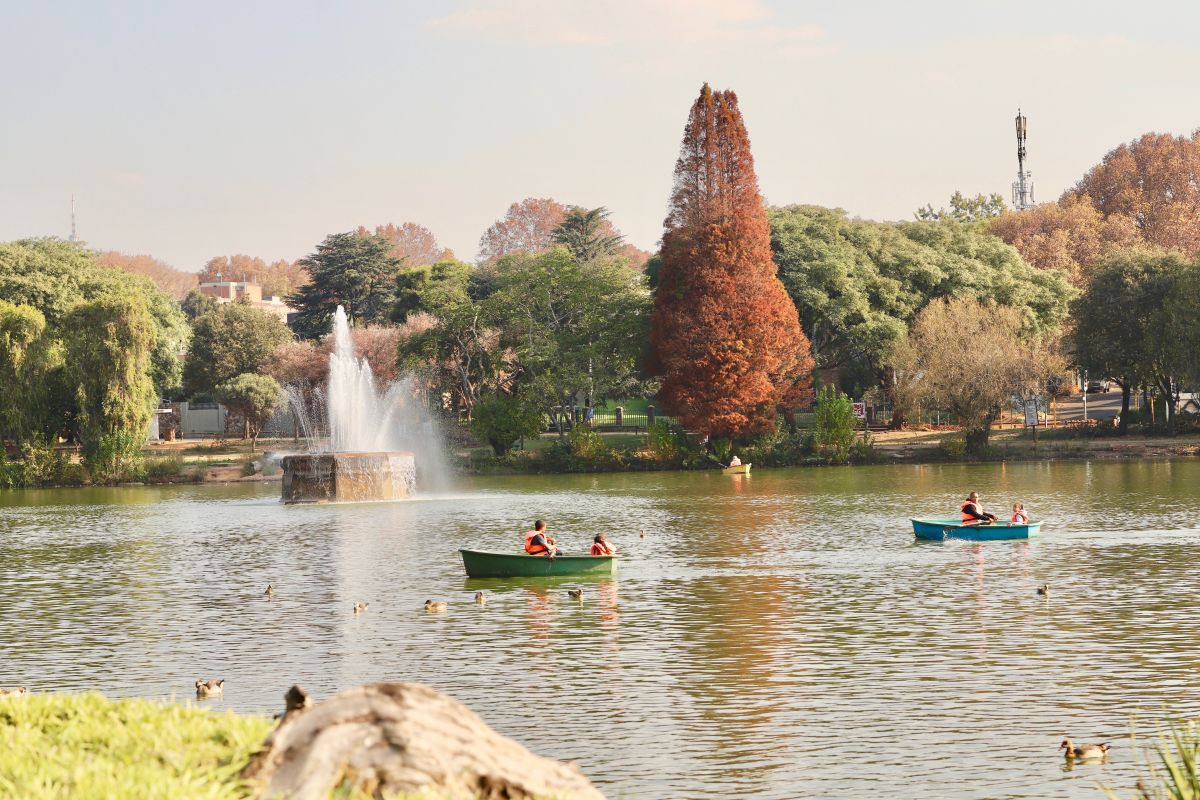 Zoo Lake Row Boats
When it comes to our Big Red Busses, we have a fond nostalgia of where we came from, so swing past and visit some of our predecessors at the James Hall Transport Museum at stop 12 and even hop on the 1952 RT London Bus. With your Joburg Explorer Pass you are also guaranteed free entry here, and it is not even one of your 3 free attractions. So this means you get 4 FREE ATTRACTIONS!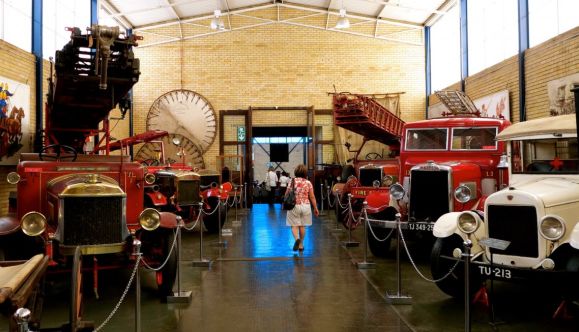 Bonus attraction : James Hall Transport Museum