16 July 2018 | Carina van Wyk
A warm plate of hearty comfort food in a cosy restaurant is arguably one of the best cures for the winter blues. Here are a few Joburg restaurants where you'll find just that:
Piza e Vino, The Zone @ Rosebank
For a love of pizza, pasta and all things Italian, visit Piza e Vino at The Zone @ Rosebank (stop 1).
The variety certainly won't disappoint. Pizzas you can choose from include the Beef Boy, topped with steak, caramelised onion, rocket, black pepper & balsamic reduction; the Stella, with spinach, mushrooms, sundried tomato, cambozola cheese and pine nuts; and the James Brown, with a combination of grilled chicken and BBQ sauce, bacon, guacamole, cheddar, and red onion.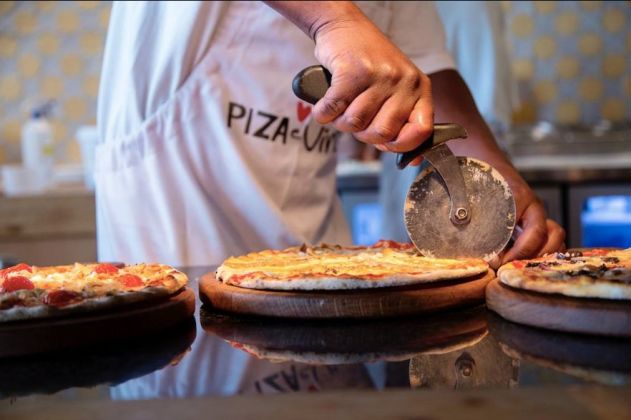 Tasty pasta options include the Ravioli Porcini, with button mushrooms, mascarpone, leeks, a white wine sauce and grated parmesan; and two kinds of PeV (Piza e Vino) Bolognaise – one with braised beef mince ragu, mushroom, mascarpone and grated parmesan, and the other option with Italian-style pork and fennel salsiccia (sausage), with chilli, roast red pepper and cream.
If you're not in the mood for pasta or pizza, try the Pesce al Cartoccio – hake fillet with zucchini, roast cherry tomatoes, fennel, garlic, lemon, fresh herbs and white wine, wrapped in a parcel and baked in a wood-fired oven. Sounds delicious, doesn't it?
The Tap Room, SAB World of Beer
If you're craving a pub lunch and a cold one, the SAB World of Beer (stop 15) is where you should hop off the next time you're on the red bus. You can't go wrong with the beer-battered hake and chips, Castle Milk Stout-and-beef pie or Portuguese-style steak, and your favourite beer.
The Orbit
This bistro in Braamfontein has become well known for its live music (mostly jazz) evenings and its hearty meals. Main meals include Thai veg curry, grilled ox liver, oxtail casserole, Asian pork belly and fresh seafood pasta.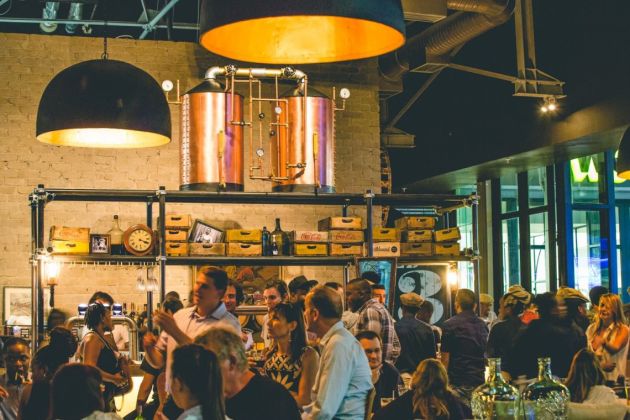 A busy evening at the Potato Shed.