The City Sightseeing open-top bus is undoubtedly the best way to go sightseeing in Johannesburg or Cape Town
Our red, hop-on hop-off buses run in Cape Town and Johannesburg seven days a week, 365 days a year, come rain or shine, and arrive at each stop at regular scheduled intervals (with very few exceptions). Guests are encouraged to hop off the bus throughout the tour and explore the surrounding areas.
Our open-top tours are a delight for anyone wanting a safe, fun and informative introduction to the city, whether you're a lone traveller to South Africa, some local friends, a mom with your kids or a grandparent on a weekend outing with the grandkids.
For a preview of what to expect while on the hop on hop off bus, watch this video.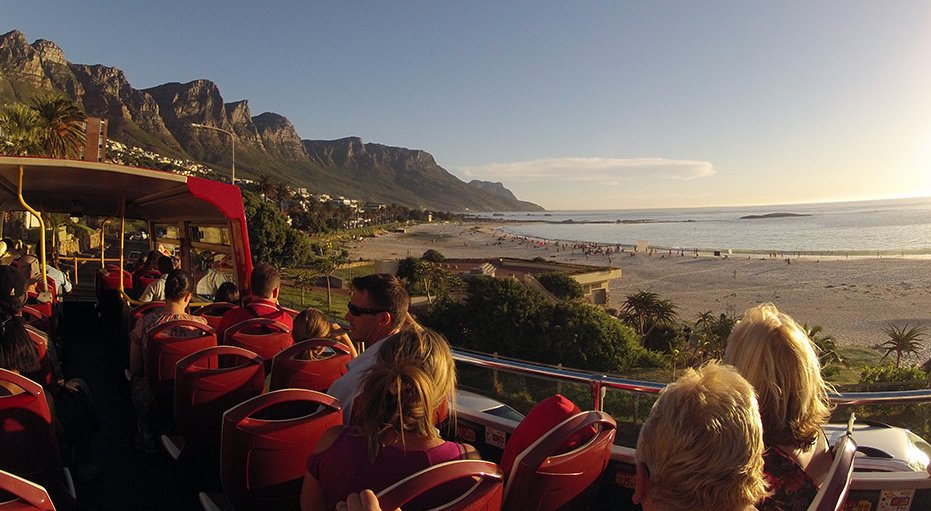 Guided day tours and packages
We also offer an array of day tours and packages, from full-day guided tours visiting Cape Point or the Cape Winelands, to harbour cruises and multicultural township experiences.
Browse our live-guided day tours to book tickets online and save.
Officially the best in the world
We take great pride in providing sightseers with a consistently high-quality and unique travel experience on world-class, state-of-the-art buses.
Our fleet is continually upgraded to ensure super-low carbon emissions and compliance with Euro Emmision Standards for environmental impact. Our buses are equipped with on-board commentary in 15 different languages including among them Spanish, French, German, Mandarin, Japanese, Arabic, and Zulu, with an additional fun channel for kids.
City Sightseeing Worldwide
City Sightseeing South Africa is a proud member of the City Sightseeing Worldwide hop-on, hop-off network, the world's leading open-top bus tour operator, operating in more than 90 destinations globally.