April 2020
If you've done your research on visiting Joburg, then you have no doubt heard about the historical and cultural experience that awaits you in Soweto, but, did anyone tell you about the gastronomical wonders to be discovered?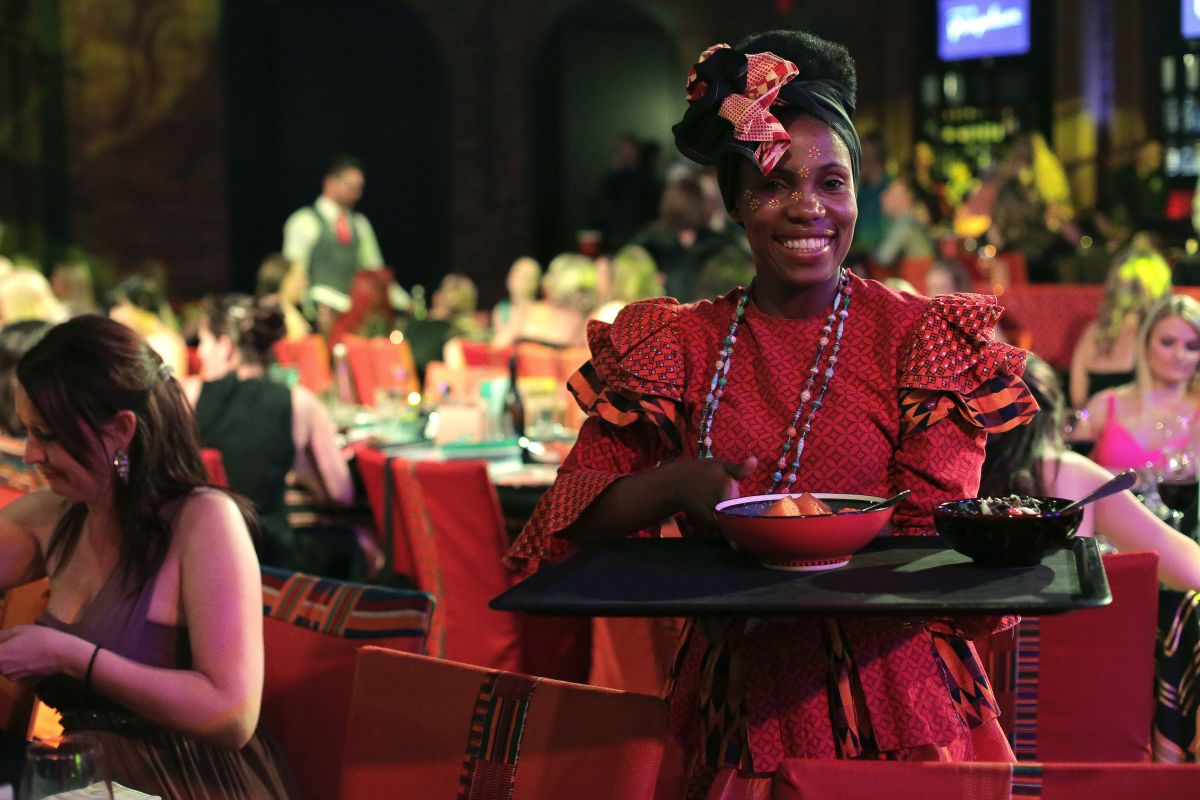 Born out of strife and oppression, the suburb of Soweto vowed to hold on tight to its rich heritage and vibrant culture, and this also meant holding on to its delicious traditional cuisine.
Here are a few places along our Soweto Tour route that we recommend you try for the real deal.
Chaf-Pozi
Situated right below the iconic Soweto twin towers and standing as one of the most famous shisa nyama restaurants in Soweto you will find Chaf-Pozi. This large, lively hangout is a famous shisa nyama destination in Johannesburg - a South African term used in many townships to describe a communal braai (barbeque) where people gather together and grill meat on a shared open fire. Select your own meat and spices from the butchery window - wait in the restaurant as it gets grilled for you on the braais outside. Choose from mutton, beef, chicken or boerewors and help yourself to the traditional African sides like samp, pap and fiery chakalaka.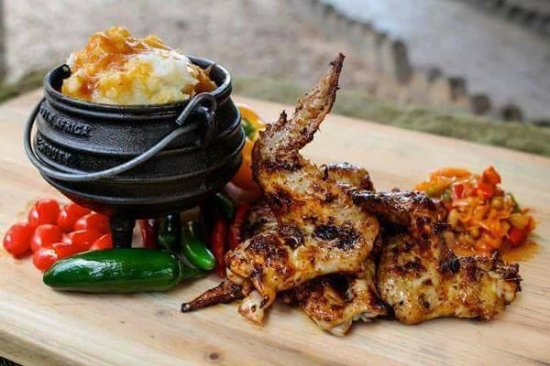 Name: Chaf Pozi
Ntsitsi's Fun Food
Based in the Diepkloof neighbourhood, this family-owned fast-food establishment is one of Soweto's most famous street stalls, and what it is most famous for is its Soweto-style kotas: a township version of bunny chow. Basically, a quarter loaf of bread that is hollowed out and filled with potato fries and Russian sausages or a meat and veggie stew. Ntsitsi's was started in 1996 and now offers over 50 variations of kotas on their menu.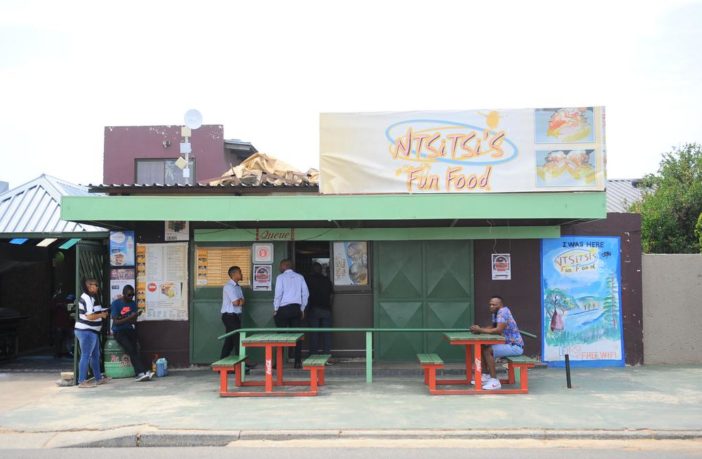 Name: Ntsitsi
Jazz Maniacs
For a great fusion of traditional township food and finer dining, Jazz Maniacs is a trendy jazz-focused hotspot at the Soweto Hotel; the first four-star luxury boutique hotel in Soweto. The menu is extremely versatile, ranging from set menus, cocktail menus, light lunches, and traditional township fare, but the most popular dining option here is the African food buffet. Better yet, couple it with some live jazz music by Soweto-based musicians every last Sunday of the month. All you need to do is pop across the square when the shuttle stops at the Kliptown Open Air Museum.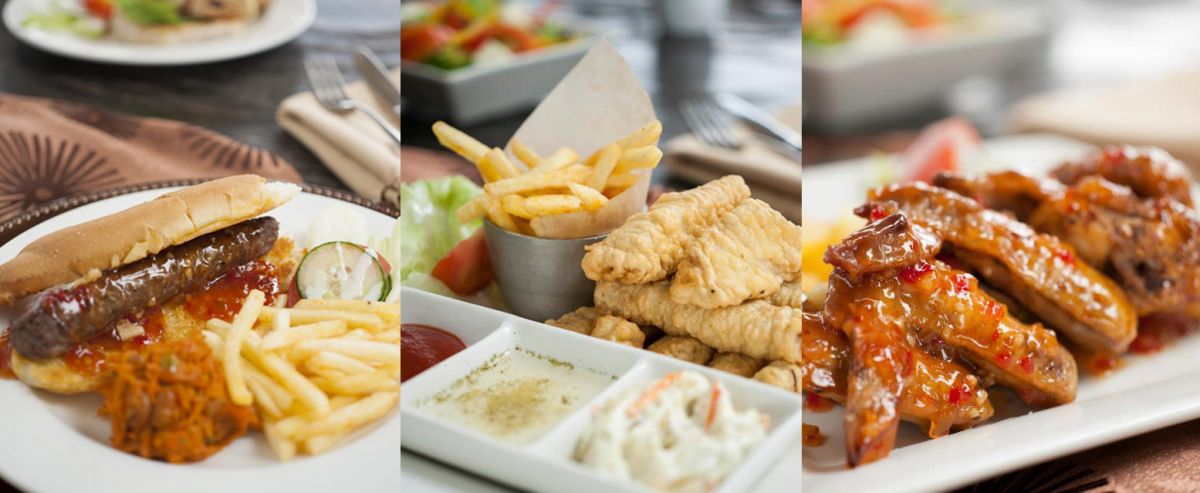 Name: Jazz Maniacs
When it comes to all things trendy, traditional, vibey and food-related, Vilakazi Street is the tourist Mecca of Soweto.
Sakhumzi Restaurant
Officially the first restaurant that opened up on Vilakazi Street, Sakhumzi is a vibrant spot where you can enjoy lively local tunes and authentic home-cooked Soweto food. Join the communal dining situation where everyone shares long wooden tables, and patrons spill onto the street tables and mingle with passers-by.
Expect African staples such as mutton stew, umleqwa (traditional-style steamed chicken) and mealie pap, as well as more conventional burgers and steaks.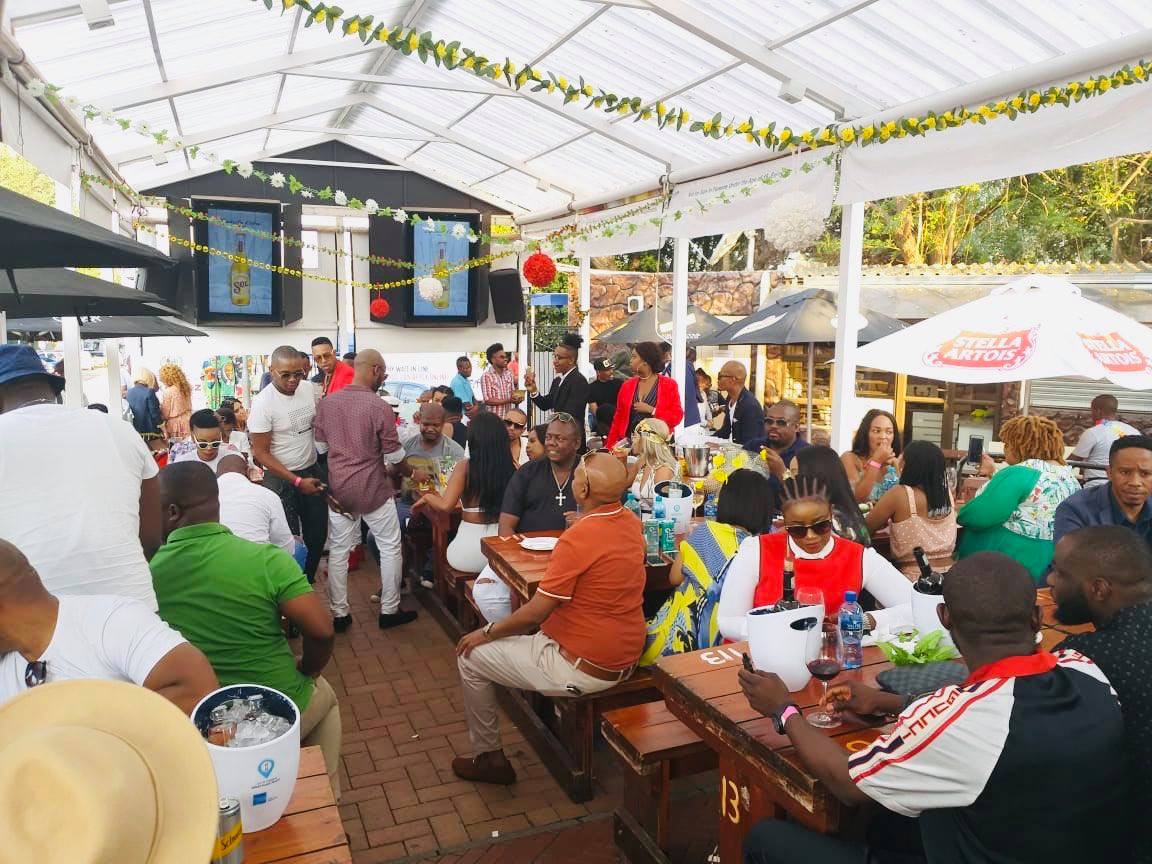 Sakhumzi Restaurant
NexDor
For uncomplicated, simple, but good quality meals NexDor is an urban Afro space with stunning views over Soweto, serving a little bit of everything from traditional dishes, to fish and chips and lamb shank. This daytime pub, bar and grill also turns into a thriving nightspot after dark. Dine, drink and sit outside or on the balcony while you watch the bustle of this thriving area go by.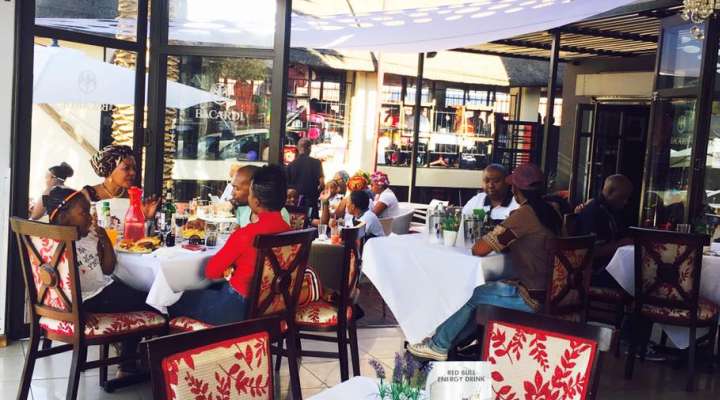 NexDor
Vilakazi Street has so much to offer that we can't even include them all, but some other notable places to visit include:
● Wandie's Place - a personal favourite of Virgin boss Richard Branson
● Restaurant Vilakazi - a spectacular display of Mediterranean and Soweto fusing
● Vuyo's - inspired by the fictional story from the Hansa Pilsner and SAB beer advert
● Nambitha Restaurant - where Archbishop Desmond Tutu celebrated his 80th birthday
● Thrive Cafe - Soweto's newest and chicest restaurant
Getting there with City Sightseeing
Name: Bus
To experience the gastronomical wonders of Soweto, take the Soweto Tour shuttle of the neighbourhoods. The Soweto tour runs every 60 minutes from 10:05 to 15:20 daily and departs from the bus stop at Gold Reef City (Stop 13). The route is about two hours long, but you are welcome to hop off at stops to explore, and merely catch a later shuttle to the next stop.