September 2021
Spring is in the air, the weather is changing, and everybody wants to get outdoors. We can think of nothing better than fresh Spring air and a glass of crisp Sauvignon Blanc. Wine tourism in the Cape is a huge industry, and for very good reasons. The combination of fresh air, gorgeous views, historical wine estates, outdoor activities, and educational wine experiences is a fantastic escape from the wintery days behind us.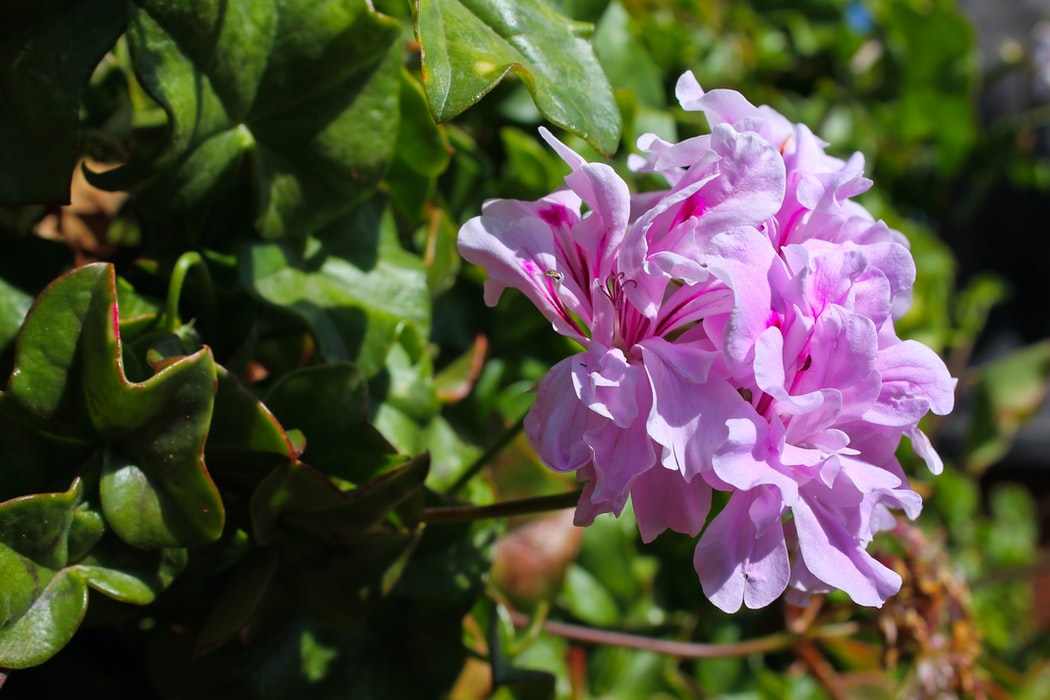 Pink Ivy geranium in full bloom
With City Sightseeing, you can enjoy the combo of Spring and wine on our three wine tours.
The Constantia Valley Wine Tour - The finest Hop On Hop Off wine experience
Join us onboard our purple route which starts in Constantia (Stop 21) where you can visit three award-winning estates. Starting at Groot Constantia (Stop 25), enjoy a guided tour of the Cape Dutch Manor House, the wine and cultural history museum, or the famous Cloete Cellar with is the birthplace of Grand Constance. Included in your ticket price is a tasting of three of their wines. On this tour, you will also visit Eagles Nest (Stop 26) where you can enjoy a tasting of the full range of Eagles' Nest Wines at the Tasting Room for R75. The final stop on this route is at Beau Constantia (Stop 27) a must-visit boutique wine estate. Hop on and off at any of these estates, stay as long as you would like, and let our expert drivers be your chauffeur for the day.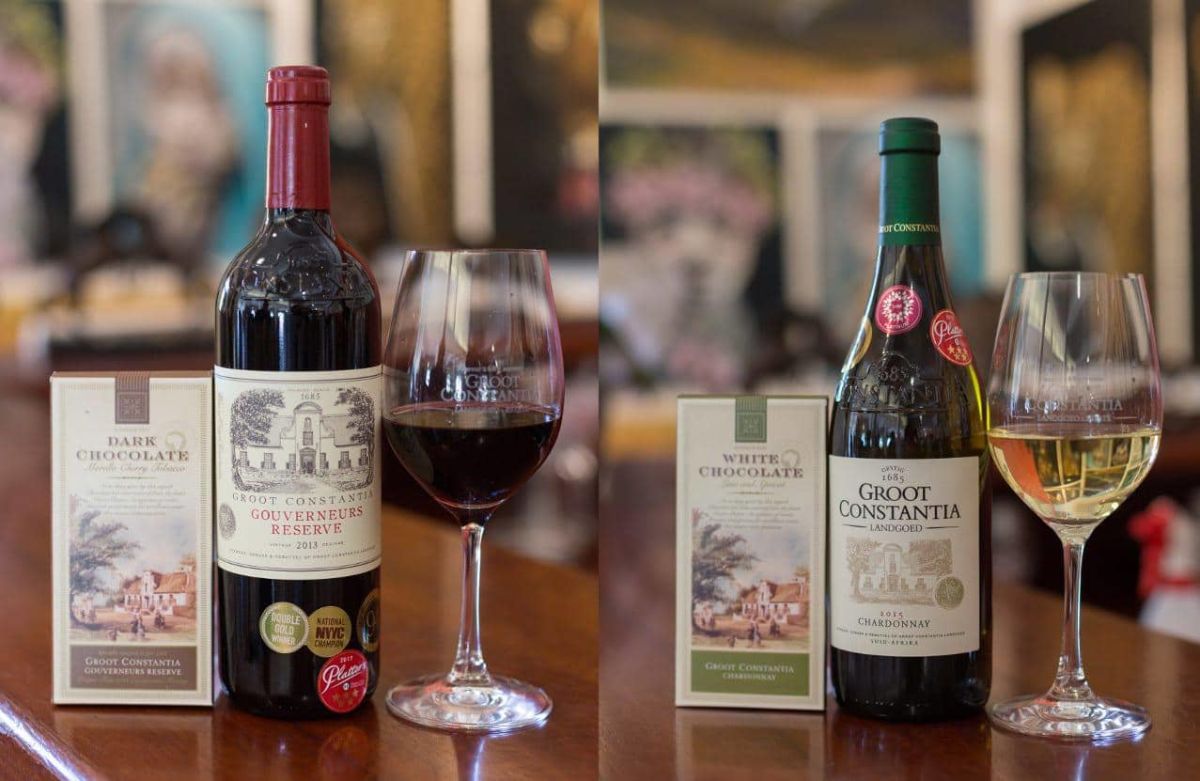 Groot Constantia Award Winning Wines
The Franschhoek and Stellenbosch Full Day tour with Wine Tastings
Led by our expert wine guides, join us on our luxury air-conditioned coaches that visit the wine regions of Franschhoek and Stellenbosch. Departing from the city at 09h00 at the V&A Waterfront (Stop 1) or 08h30 at our tour office, located at 81 Long Street (Stop 5). This day tour to the Cape Winelands is a must-do for all, make new friends, taste delicious wine and learn more about these historical wine regions.
Included in this tour, at the first stop, is a chocolate and wine tasting as well as a cellar tour at the majestic Backsberg Wine Farm. The next stop is in Franschhoek, where you will have about two hours to explore this beautiful town, enjoy lunch at your leisure, or indulge in an extra Urban wine tasting. The bus then takes a scenic drive over the impressive Helshoogte Pass to the picturesque town of Stellenbosch. Enjoy a walk around Stellenbosch before heading off to Simonsig Estate where you can finish off the day with a wine and cheese pairing experience.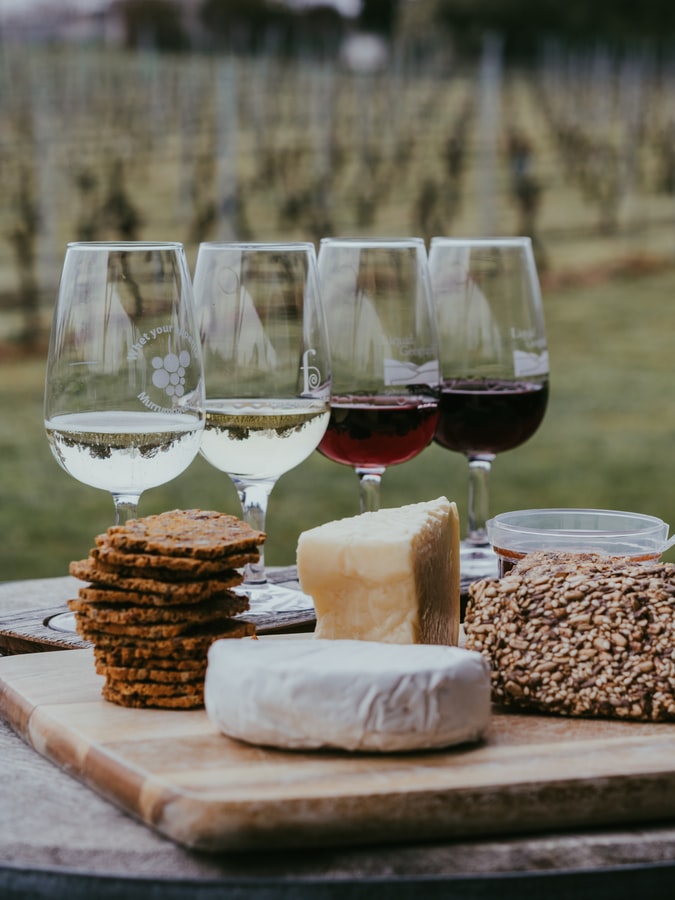 Cheese and Wine
The Franschhoek Wine Tram Explorer Bus
Join us for a full day out exploring Franschhoek for a hop-on hop-off experience, which includes
a combination of the tram and tram-buses around the loop, which departs from each estate hourly. Each stop is at a different wine estate, allowing you to hop on and hop off at your leisure, so you can explore at your convenience to move from one estate to the next. The experience allows you to visit one of the 24 estates on the route.
Daily Garden Tours in Babylonstoren
In Spring, a must-visit estate is Babylonstoren. Their daily garden tours are often booked out way in advance, so we suggest you make a reservation. You can experience their succulent garden collection, the cycads next to the stream, or a walk through the Healing Garden. A pure delight in Spring where their gardens will be in full bloom. In September they are hosting amazing workshops, including their Chef's inspiration with spring asparagus from their garden to your plate, growing your own seasonal vegetables, or encountering the beautiful world of clivias where you will see the thousands of clivias growing in the shade of the estates wild olive trees.
Picnic at Solms Delta in the Franschhoek Valley
Springtime also means picnics are back due to the warmer weather. A fantastic picnic and wine experience are available at Solms Delta in the Franschhoek Valley. Enjoy a delicious picnic, pop open a bottle of delicious Solms Delta wine, and enjoy it with a view of their fast-flowing river, their beautiful lawns, or their amazing vineyards to match your feast. We also recommend taking a stroll through their fragrant Dik Delta Culinary Garden bosting 15 hectares of fynbos. Alternatively join their 'safari tour' onboard their estate tractor, which will allow you to smell and taste indigenous plants and herbs used by the Khoisan in food preparation. This also includes a tour through their Bamboes Forest as well as their vineyards and cellar that tells you the secrets and history behind this one-of-a-kind estate.
Picnics in Spring
There is no season quite like Spring in the Cape. Known as one of the Mother City's best-kept secrets, with some of the best days happening in spring offering windless, cloudless, and milder weather. Let's celebrate this season of change together.