October 2020
Cape Town is known as the wine and food capital of South Africa. It is said that you could explore the Winelands of the Cape for weeks on end and not visit all the estates this region has to offer, of which there are approximately 300 in total.
City Sightseeing offers two wine tour destinations that showcase the best of the Capes food and wine industry.
A historical wine experience awaits on our Purple Wine Route Tour.
Based in Constantia (a word derived from Latin meaning constancy or steadfastness), you can visit three award-winning estates.

Constantia Wine Valley
Start the tour at Groot Constantia Wine Estate (Stop 25). This estate offers something to delight all palettes. Beginning with a bit of history you can explore the Cape Dutch Manor House, the wine and cultural history museum or the famous Cloete Cellar with is the birthplace of Grand Constance. With two restaurants on offer, Jonkershuis and Simons, your taste buds will delight. Be sure to try their food and chocolate tasting at R150 per person which includes 5 Selected estates wines paired with 5 handcrafted chocolates.
For one of the most breathtaking views of the Constantia Valley, visit Eagles Nest Vineyards (Stop 26). This estates East, West, and North facing slopes is known to be the steepest commercially farmed land in the Cape region. Well known for their tasting platters, including deli cuts, artisan cheese boards, an antipasto platter, and a biltong platter, all accompanied and craftily paired with their award-winning wine. Be sure to allocate a few hours at this estate to while away the time under their oak trees, sipping on wine, and appreciating their gracious views.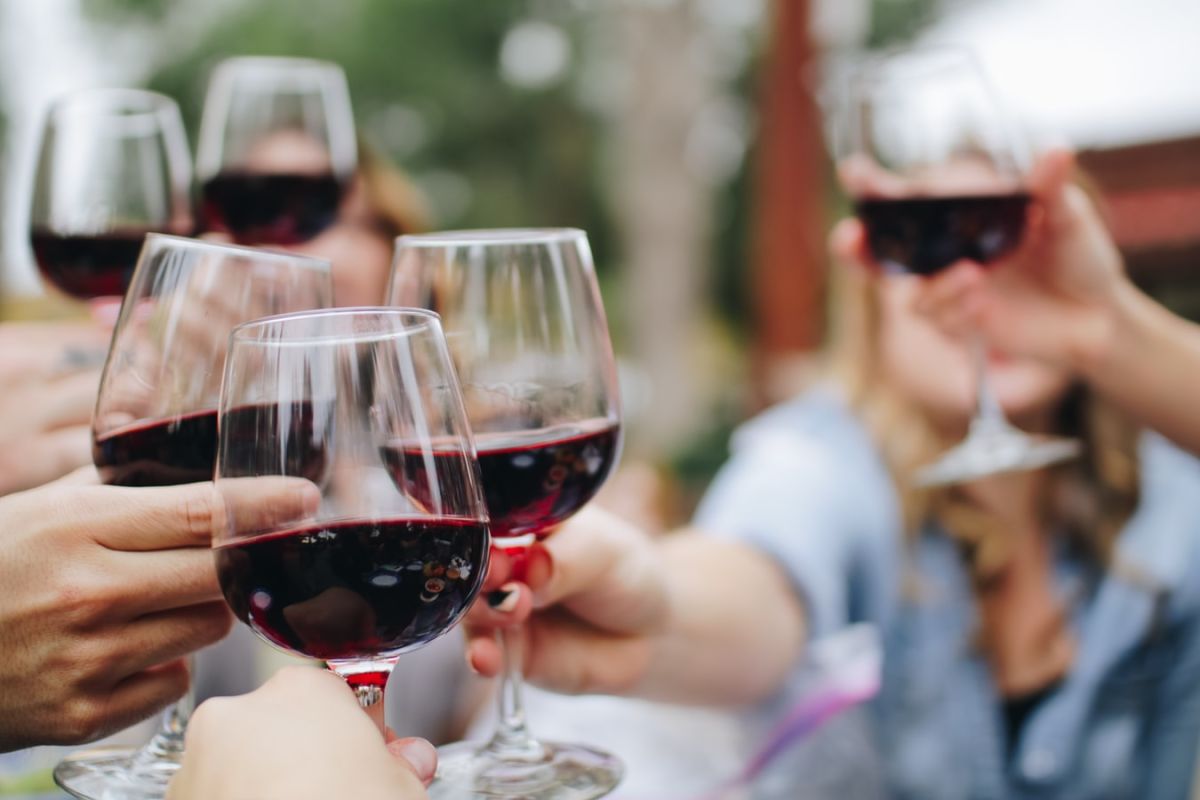 Wine Tasting
Moving on to Beau Constantia Wine Estate (Stop 27) - a must-visit boutique wine estate. This estate is not only known for its delicious wines but the award-winning restaurant at Chef's Warehouse. This modern restaurant with an open-plan kitchen, large glass windows overlooking the valley, offers a fantastic tasting menu accompanied by small sharing plates. With their tapas menus for 2, starting from R1000 includes eight items from their world-class kitchen. Be sure to book in advance to experience Chef Patron Ivor Jones' delectable menu.
A day on the tram in Franschhoek

Wine Tram
Heading further out of the city to the Franschhoek Wine Valley, join City Sightseeing for a hop-on experience, which includes both a wine tram and a tram-bus. And for the month of October, we are offering a special price of only R490 per person.
The experience offers a total of 8 different coloured lines and 24 estates.
Starting from the top of the valley visit Haute Cabriere Estate on the Franschoek Mountain Pass. This estate, home to the famed Pierre Jordan wine, offers a delicious fine dining experience in their cellar restaurant with a Plat Du Jour wine pairing menu or a lighter tapas-style lunch.
Moving across the mountain range to Mont Rochelle Estate, owned by Sir Richard Branson. This estate offers two unique restaurants. The Country Kitchen is the perfect spot to take in the sunshine and views of the valley from their terrace while sampling the delights of their kitchen in a casual dining environment. Alternatively, enjoy a fine dining gourmet experience at MIKO Restaurant that highlights the best produce with seasonal ingredients paired with the estates' delectable wines.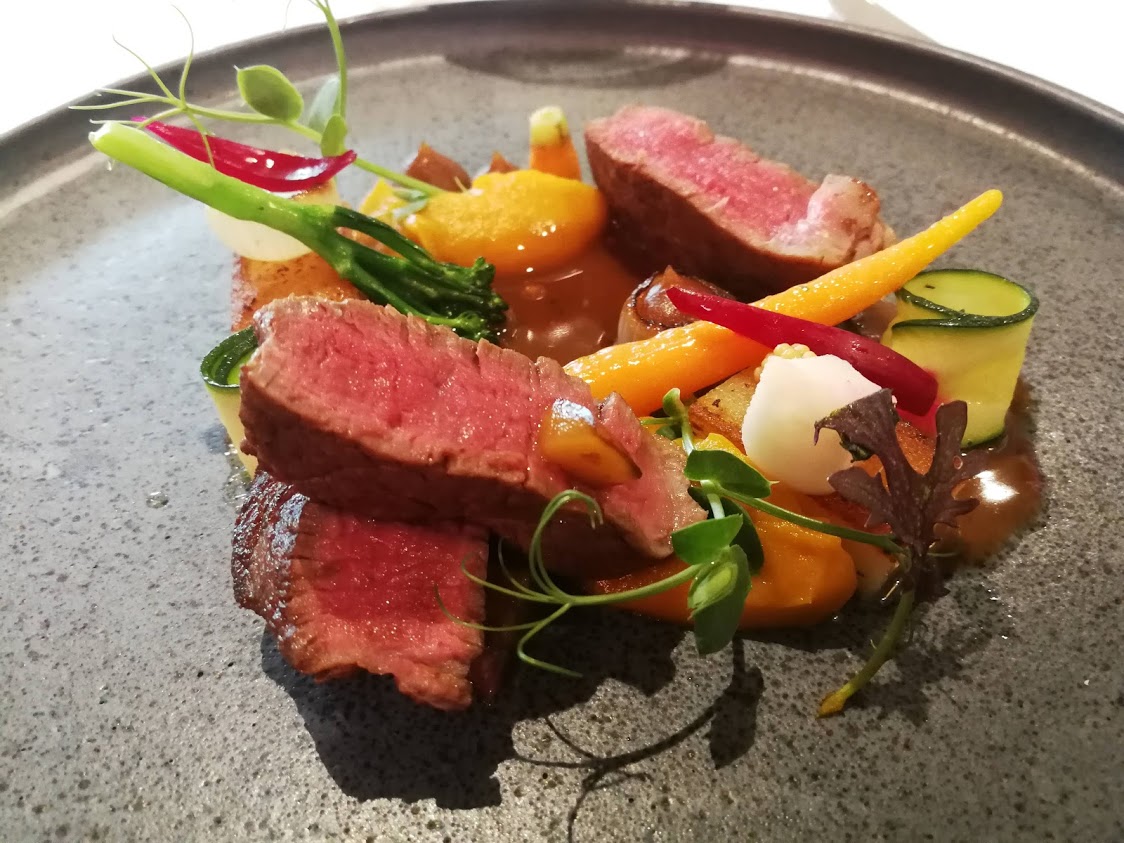 Gourmet Food
On to Grande Provence which is an estate not to be missed. With the plethora of activities and experiences here we recommend an hour or two at this wine farm spread across 47-acres. For the arty type amongst us, a visit to their Gallery is a must, which exhibits items from South Africa, Europe, and America. A new addition to the estate is their shop, adjacent to the Gallery, houses some of the finest African pieces, gorgeous photography, and smaller bespoke collectables and gifts. But this is not to take away from the amazing food and wine experiences here. You can dine in their deli, their restaurant, or enjoy one of their special gourmet country picnics. A must-experience at this estate is their Angels Tears House wine and nougat pairing tasting. At R320 for 4 people, you will enjoy tastings of four of their house wines including Sauvignon Blanc, Moscato Chenin, Rose, and Cabernet, all perfectly paired with their homemade nougat.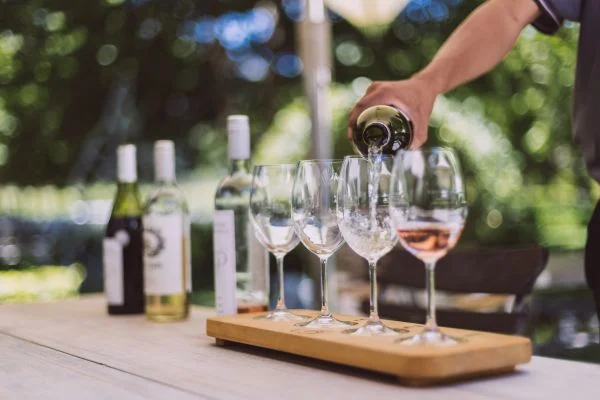 Wine Tasting
Right next door is the Rickety Bridge Estate where you can enjoy a delicious lunch at Paulina's Restaurant that serves a selection of wood-fired pizzas, burgers, and truly South African roosterkoeke and vetkoeke, complimented by their wines.

Rickety Bridge
Further along the track, you will find Solms Delta Estate. This is not your normal winery experience. This estate celebrates all things South African – from the food, the people, the music, storytelling, and of course the wine. This is one of the few wine estates where the ownership and profits are equally shared with their workers that have called the estate home for many years. Their Fyndraai Restaurant is known for its gourmet picnics that can be enjoyed on the banks of the river that flows through the estate.
Towards the end of the track, we highly recommend a visit to Babylonstoren. Their daily garden tours are often booked out way in advance, so we suggest you make a reservation. You can experience their succulent garden collection, the cycads next to the stream, or for a walk through the Healing Garden. Three restaurants are on offer at this estate being Babel (Housed in the old cow shed), the Greenhouse (where all food is served picnic-style in wooden crates with the preserves, jams and salads served in glass jars accompanied by their fresh farm baked bread) and finally the Bakery. This restaurant opens for special occasion evenings such as their Italian inspired evening or a Carnivore evening, every meat lover's delight.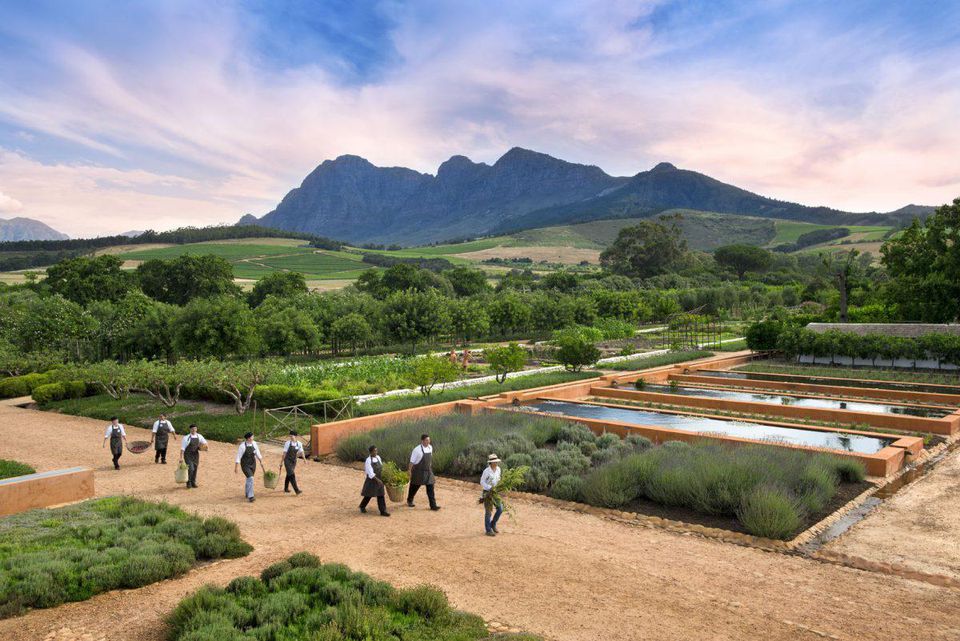 Babylonstoren
As you can see from our list above, we have only covered a handful of estates on these two wine tours. There are so many more to highlight and experience. Hop on board on either of our tours and join us for a day of good food and wine. In fact, you may want to join us for a few days to experience all the delights on offer. Take advantage of our October specials to get the most out of your adventure.