There's nothing like delicious culinary delights to warm your heart or keep you toasty when it's cold outside. Cape Town isn't just famous for Table Mountain and its various attractions, but for its top Cape Town eateries and restaurants that are internationally renowned. Enjoy amazing food and drink with these Winter discounts and 2 for 1 special in the Mother City. You'll never be left wondering where to eat out in Cape Town.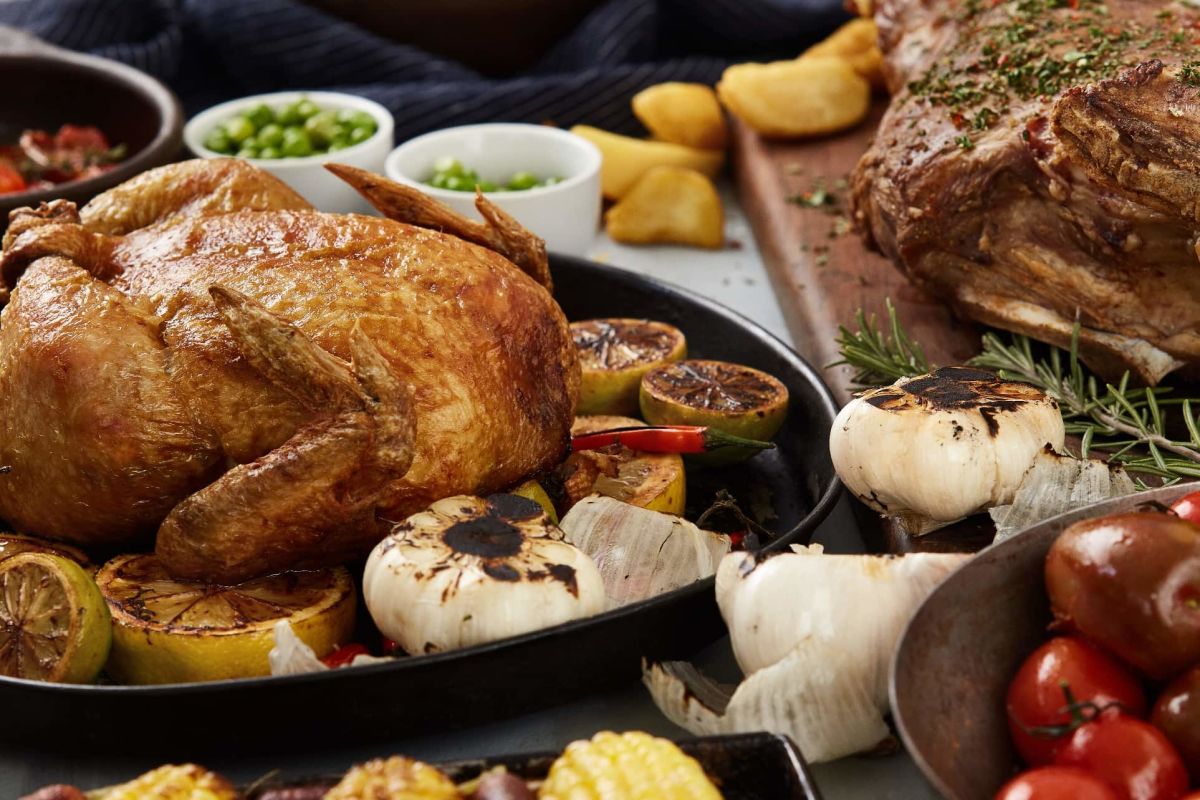 Image source: Cape Town Tourism
Pizza and beers at the Cape Town Comedy Club
These specials at the Cape Town Comedy Club are definitely no joke. Located at the V&A Waterfront close to the City Sightseeing ticket office is the Cape Town Comedy Club, the Mother City's only dedicated stand-up comedy venue. Visit them on Sunday to not only get half-priced entry but to join in on Pizza Night, with pizzas ranging between R95 to R125. They also offer their house beer for R50, and on Wednesdays and Thursdays, they offer entry to the club for as low R50 per person.
It's all about the Meat at House of H
You know you've come to the right place when you take a look at the eccentric, post-apocalyptic style rooftop bar and restaurant that is House of H. Located just a short walk from our Long Street ticket office at STOP 5, House of H is owned and run by former Madame Zingara's Executive Chef, Heinrich. On Mondays, they do their amazing 2 for 1 burger special, and on Tuesdays, it's Steak Night, with 500g steaks and chips and salads going for R250.
Something for Vegan at Addis in Cape
Nobody does vegan and vegetarian dishes as well as Ethiopian cuisine. At this cosy venue in the heart of Cape Town, just up the road from City Sightseeing STOP 5, you can experience a totally different way of dining and taste the diverse flavours of Ethiopian cuisine. On Wednesday this Winter Addis is offering a 25% discount on their vegan or mixed lunch platter menu and can enjoy a mini coffee ceremony, with freshly ground Ethiopian coffee brewed in traditional pots. It's a wonderfully authentic cultural experience.
Image Source: Cape Town Tourism
There's nothing shady about this burger special at The Bootlegger Coffee Company
The Bootlegger Coffee Company is the place to be for drinks enthusiasts, from coffee to beer to freshly pressed juices. It's a popular haunt for locals after work, and with their half-priced burger special, it's really easy to see why. Every day from 4:30 PM till closing time all burgers are half-price, and you can pair that with their happy hour for some great drinks. Half-price burgers range from R44.50 to R59.50 and come with chips or sweet potato chips.
Dumbfounding specials all week at The Village Idiot
You'd have to be mad to miss these deals at The Village Idiot, one of Loop Streets' most popular haunts. Just a short walk from City Sightseeing's Long Street ticket office, you can find the Village Idiot with it's eclectic decor and vibrant atmosphere. If you have a passion for saucy ribs, juicy flame-grilled burgers and ice cold beers, then head over to The Village Idiot for some great vibes and the below specials.
The Lunch Special: From Tuesday to Saturday, 12 PM - 5 PM, you can order select meals for only R65. Think burgers, salads, ribs, fish and boards.
Half-Price Ribs and Drinks: On Saturdays from 2 PM - 6 PM you can dig into their half-price rib special. Just R70 for a full portion and R42 for a side portion. Finish it off with Cape Town's longest happy hour, with half-priced drinks to go around.
Bottomless Bubbly and Half-price combos: A toast, to bottomless bubbly and amazing combos! Think ribs and calamari, ribs and wings, and fish and calamari, every Friday from 3 PM - 5 PM. The bubbly is R100 per person, and prices on combos range from R60 to R70.
Beer and Burger Special: Who could have a beef with a special like this? Every Thursday from 3 PM to 11 PM you can get a burger and beer or a salad and wine for only R90 Pair that with first Thursday for a great night out.
Mates and Dates Special: Kill two birds with this one. Every Tuesday from 3 PM to 11 PM you can get any two main meals a bottle of wine or a litre beer for just R300. Date night sorted, right? And you can always play pool after, especially if you go with friends for a night out.
Pimp Your Gin: This is the last special, we promise. On Wednesdays from 3 PM to 11 PM mixologists and gin enthusiasts can enjoy Whitley Neill Gin, Schweppes tonic water, and a station full of botanicals, fruits and spices to pimp out their gins with. It's R40 for the gin, R70 for a 1-litre beer, and R95 for bottomless wings and chips to go with your custom gin.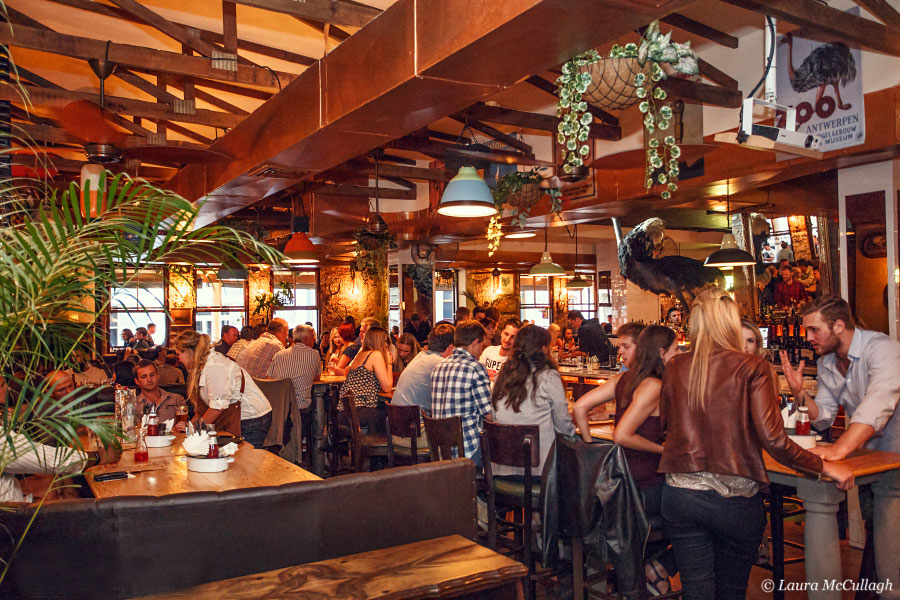 Image Source: Laura McCullagh
What to do in Winter in Cape Town, South Africa
There's more to do on a rainy day than dine, and at City Sightseeing, we have winter specials of our own to show off. These top restaurants are within a stone's throw of our bus stops and ticket stations, so why not make a day of it and join us on the Red Bus before enjoying some great food and drink. We're running our 3 for 1 kids Winter special, as well as our fabulous Women's Day special, to keep you entertained no matter the weather.