For tourists visiting Cape Town in the festive season, it can be very different from the snowy Christmas of the Northern Hemisphere. In Cape Town, we have sunny Christmas days at home or even at the beach! Just because you're on holiday doesn't mean you have to miss out on the holiday celebrations, so we have a list of fun and exciting things you can do on Christmas Day.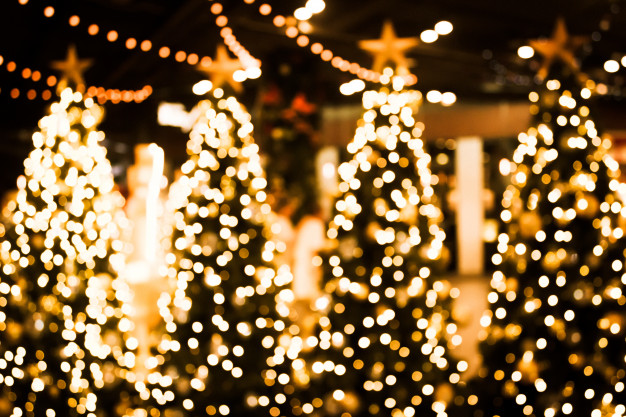 Take a drive down Adderley Street to take in the glittering Christmas Lights!
The Cape Town Christmas lights have always been a favourite amongst locals and tourists alike. Driving or walking along you'll be treated to twinkling lights, pictures and light displays in celebration of South Africa, the Mother city, and the people that live here. It's a fun outing on Christmas Eve or after a delicious Christmas dinner.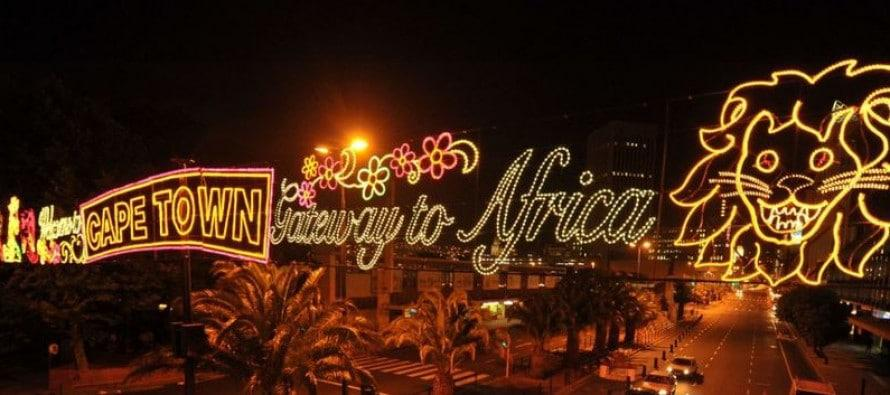 [Image Source: Cape Town Tourism]
If you're dreaming of a Sunny Christmas, have it at the Shimmy Beach Club!
Enjoy a unique Christmas this year at the Shimmy Beach Club! With a private beach, live music and two luxurious pools to enjoy, it's a Christmas dinner you won't forget. All diners receive a complimentary Christmas Cracker, and the lunch consists of a 4-course buffet of sushi, dim sum, classic Christmas roasts of lamb, turkey, and gammon, as well as an array of desserts. Check out the full menu!
It runs from 11 AM - 4 PM, with tickets costing R950 per person for 12-year-olds and up, and R275 per person for 4 -11 year olds. Book now to reserve your seats at the festive table. Shimmy Beach is accessible from the V&A Waterfront Harbour.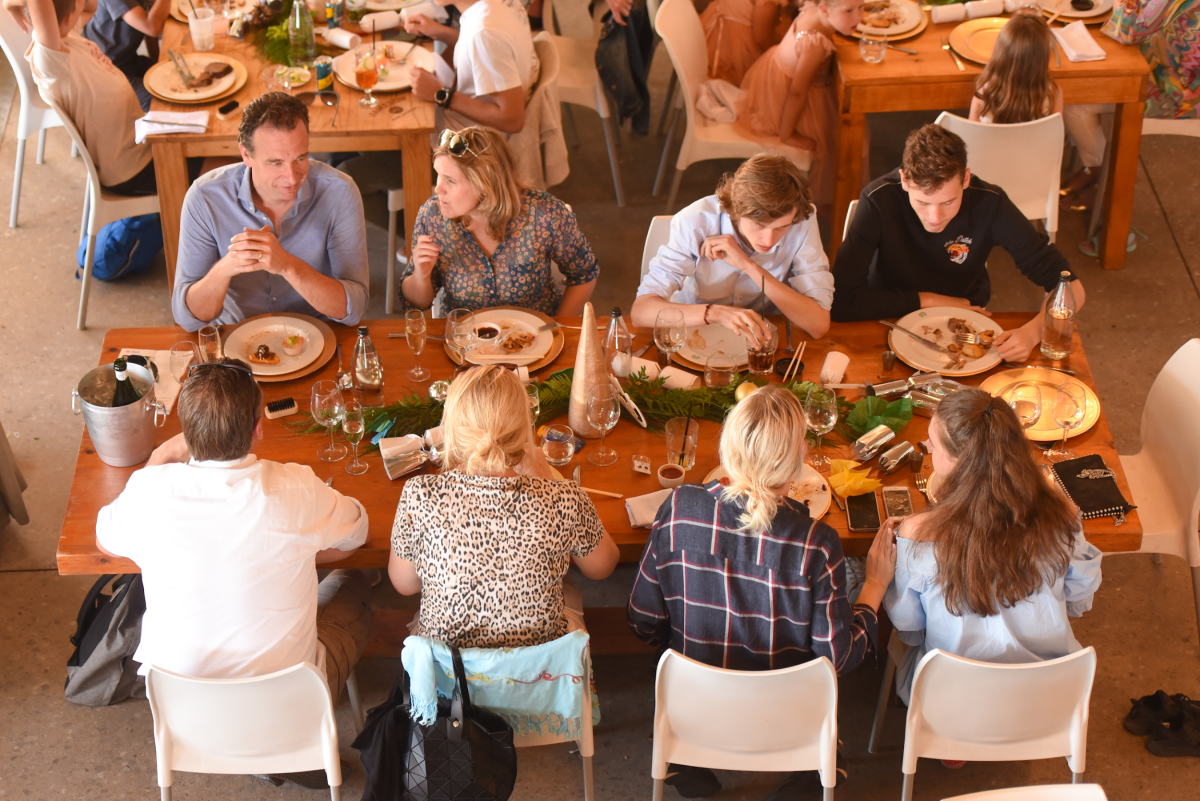 [Image Source: Shimmy Beach Club]
Meet Santa and his friends at the Upper and Lower Cableway Stations, with fun for the whole family!
Take a trip up Table Mountain to see Santa and all his friends this Christmas Eve and Christmas day. They'll be there to greet you at the Lower Station, and the little ones can receive an activity booklet with clues for a treasure hunt on the mountain. Santa and his friends also offer face painting and glitter temporary tattoos to thrill and delight.
If you're looking for a spot of Christmas Lunch, the Table Mountain cafe will also be serving a traditional Christmas themed lunch for all visitors. You can take the City Sightseeing Red Bus up to the Cableway from 8:00 AM onwards and use it to get back to town until 7:30 PM.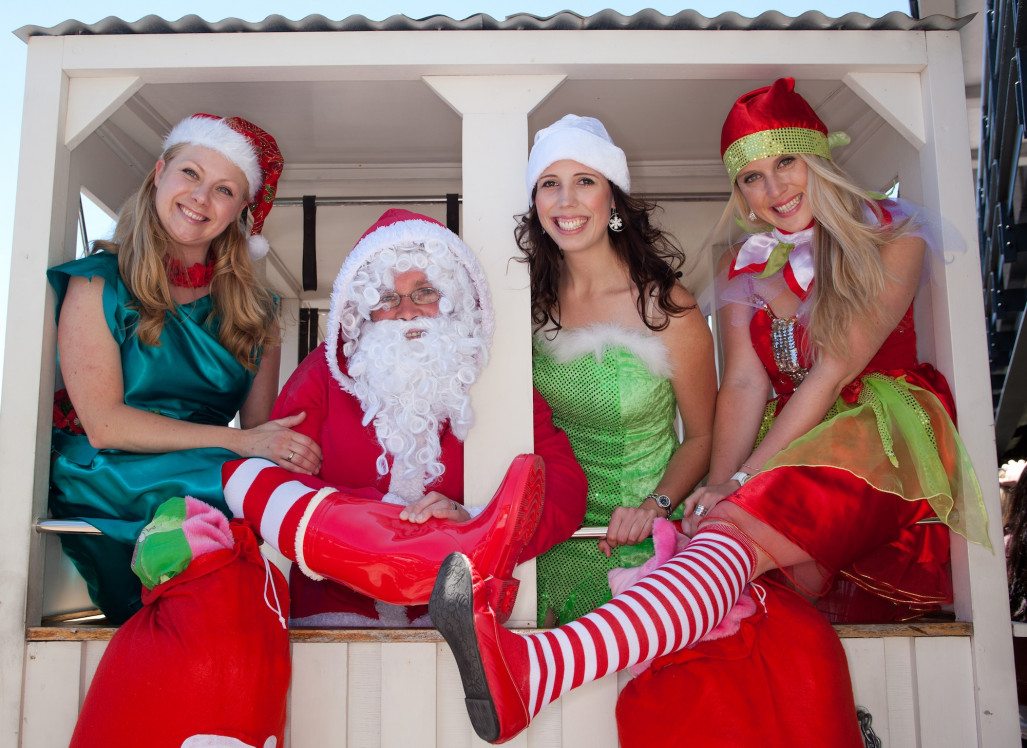 [Image Source: Table Mountain.net]
Get whisked away by the Naughty Elves, the Winter Fairy, and Santa himself at the V&A Waterfront.
Besides offering late night shopping and a multitude of restaurants offering wonderful Christmas lunches and dinners, the Watershed Market also hosts festive cheer and a futuristic activity for children's drawings to come to life. In the evenings, you can be transported to a fairytale by Santa and his friends for the Magic of Christmas show, filled with music, dancing and laughter. All for free!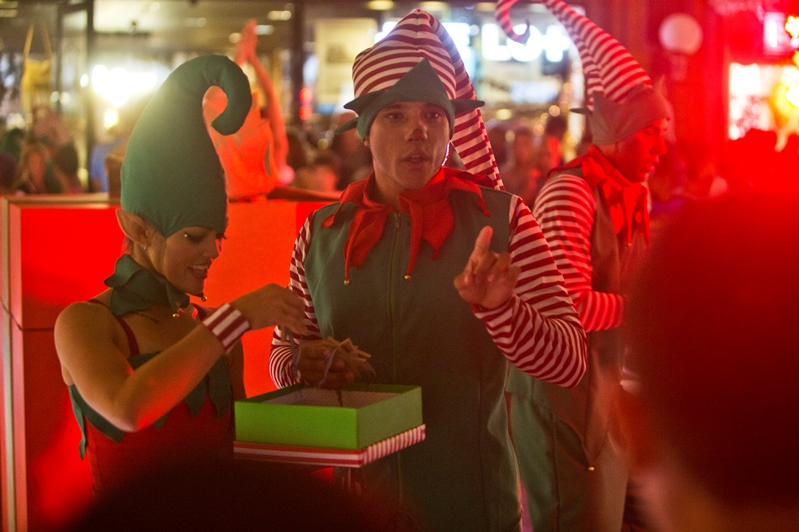 [Image Source: The Winelands Web South Africa]
Enjoy a Christmas picnic at the Kirstenbosch Gardens or enjoy a Christmas Buffet at Moyo!
If you're looking for a tranquil, relaxing Christmas in one of Cape Town's most picturesque locations, the Kirstenbosch Botanical Gardens is the place to be. Take the opportunity to enjoy a picnic on the lush green lawns amongst the trees and flowers, taking walks when you please in between enjoying your picnic (be sure to bring your own!).
Otherwise Moyo is offering an exquisite Christmas Lunch buffet, with various delicious Christmas staples and other traditional South African cuisine on offer. It's R550 for adults, R250 for children aged 5-11. Read more about what's on the menu for the day here!
Entry fees to the Gardens still apply, with R70 for adults and R20 for children 6-17. The gardens are open 8:00 AM to 7:00 PM. You can reach Kirstenbosch via the City Sightseeing Red bus!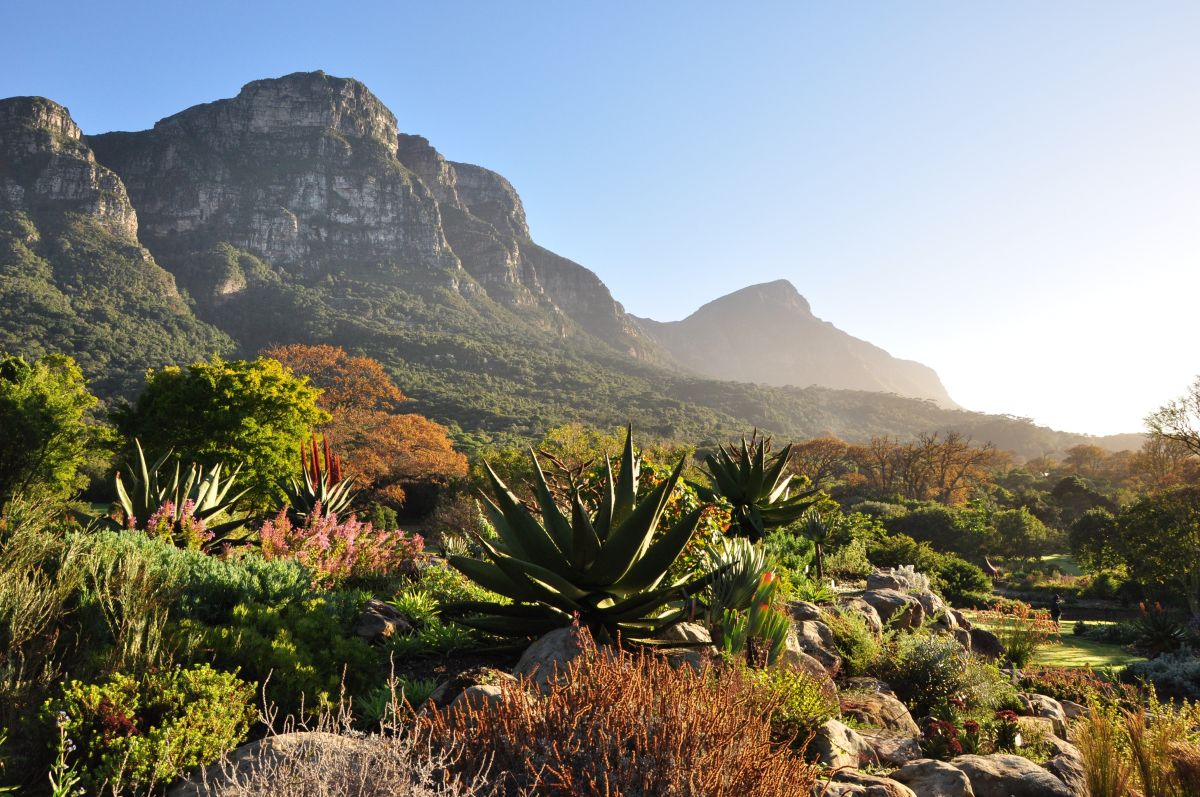 [Image Source: City Sightseeing]
The Mother city offers plenty of amazing Christmas Day activities and opportunities to enjoy during your stay. Just be sure to book well in advance to avoid disappointment, because most venues are quite packed on these festive days.
To reach your destination with plenty of time to spare check out our Timetable - the Red Bus goes to all of the above locations for your convenience.