March 2020
The idea of sustainable travel is becoming more-and-more popular across the world, and thankfully, because hiring a car can be a fast-escalating expense. So, when it comes to the adventure capital of South Africa, the combination of alternative options becomes endless. You can hike, cruise or paddle your way around Cape Town, and get from point A to point B with minimal carbon pollution and cost.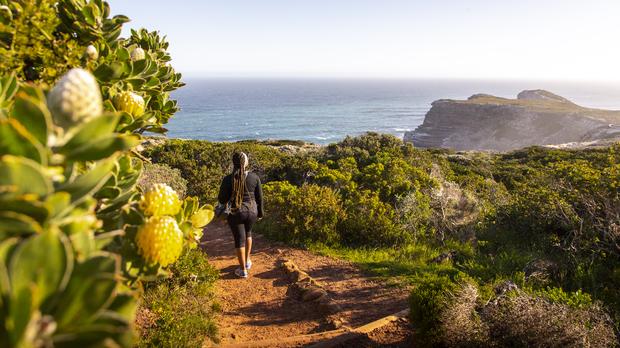 Walk
As more consumers think about their environmental impact, the interest in older, more sustainable forms of transport - like trains, boats or bikes - become way more popular. Modes of transport that reduce environmental impact are often slower and longer, but don't be disheartened. Slower means less tripping over your own feet, and taking more time to enjoy your surroundings.
Motion-based travel
If you are looking to get active, put in some work, and enjoy nature all the same time, there are many self-powered methods to get around the city with. With the massive Table Mountain sat in the middle of the city bowl, its hiking trails provide access down to many different areas of the city from each side of its slopes. Bicycle hire is another great way to get around the city, especially along the Sea Point Promenade (Stop 10, 11 or 12). Alternatively, you can get active in and around the city with a guided tour. You can find free walking tours, and even find art, culinary and wine bike tours.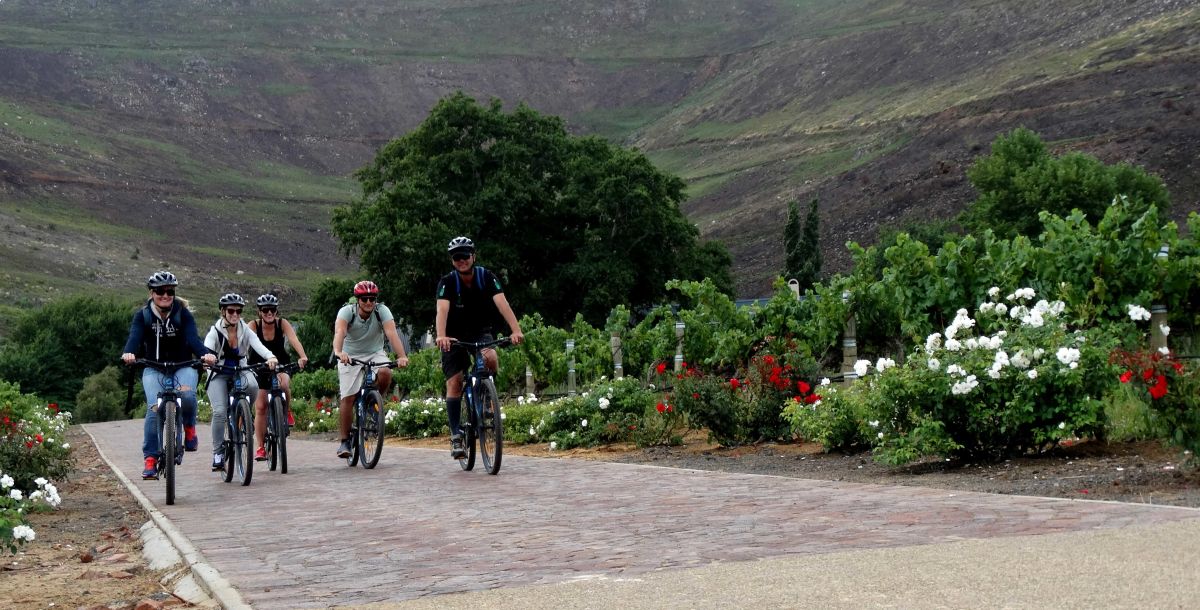 Bikes
If you are adventurous enough to leave the land altogether you can rent a kayak, paddle boat, surfboard or SUP (stand-up paddleboard).
Speaking of water
Another unique way to get around the city and see the sights; City Sightseeing offers a hop-on, hop-off canal cruise that moves between the city and the V&A Waterfront. To see the city from a whole new angle, get up close to otherwise inaccessible areas, and keep your carbon emissions way down.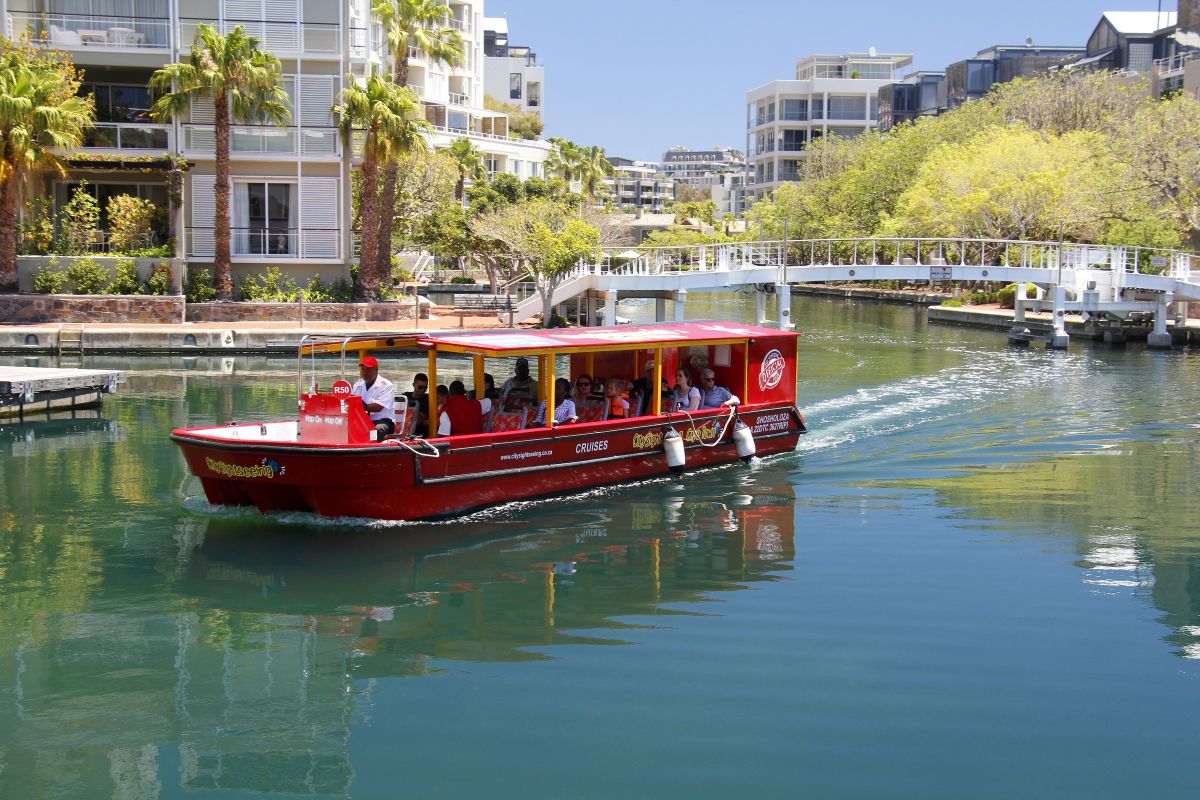 Canal
Going nowhere slowly
While not necessarily taking you from A to B, there are many different forms of transport to get you some of the best views of the city. The V&A Waterfront is the hub of water transport, offering luxury leisure cruises, steady barge trips, ocean safaris, and even sail on a pirate ship! Enjoy anything from champagne breakfasts, to dinners and sundowners, or high-end events.
For the best aerial views in town, take a lap on the Cape Wheel, or head all the way up to the top of Table Mountain on the Cableway.

Cable Way
The bus is always greener
Did you know that the City Sightseeing red buses are in actual fact carbon neutral? From the buses you can sightsee, get around the peninsula, catch some sun on the upper deck, and get an unlimited number of rides all day. So, if you want to spend your day cruising, walking and sightseeing around the city without having to fight for parking or pay for a cab, then you're in luck.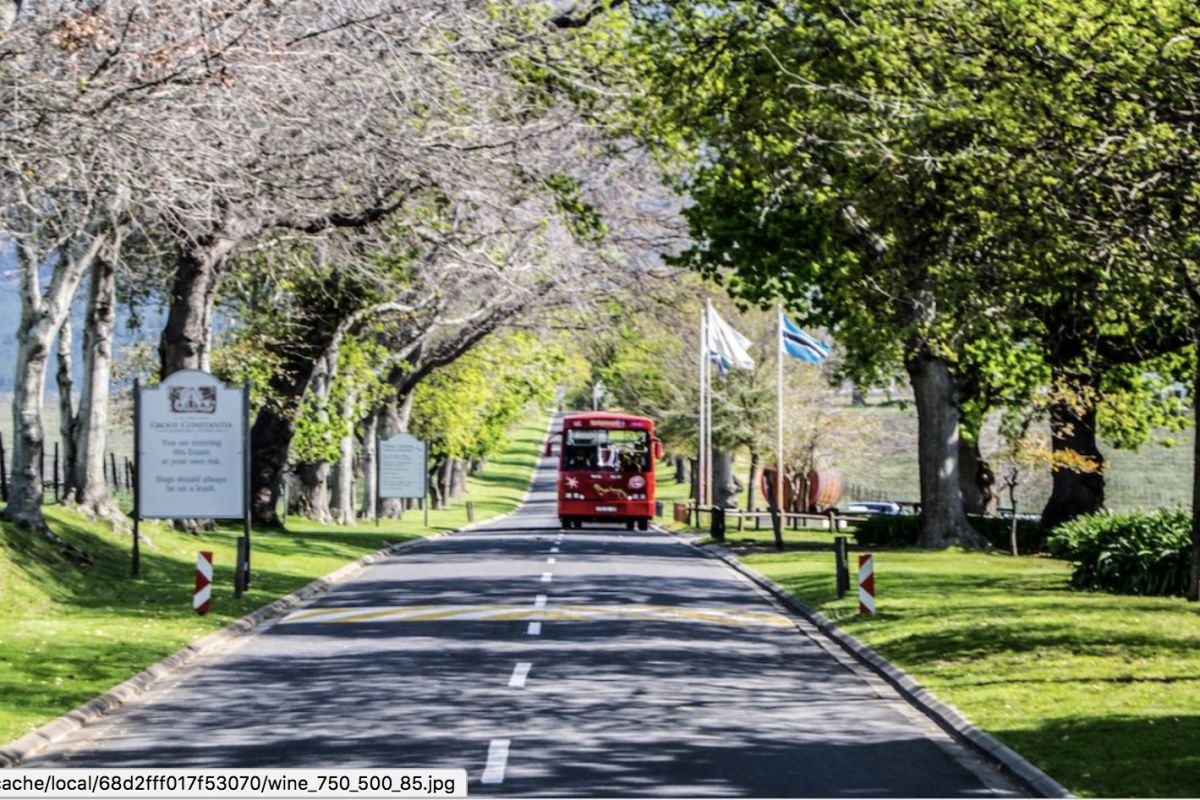 Wine
For some more old-school travelling, grab a ticket for our hop-on, hop-off Franschhoek Wine Tram Explorer Tour. Experience the combination of the wine tram and tram-bus as they take you from wine farm to wine farm for you to enjoy wine tasting, cellar tours, lunch, or even exciting activities.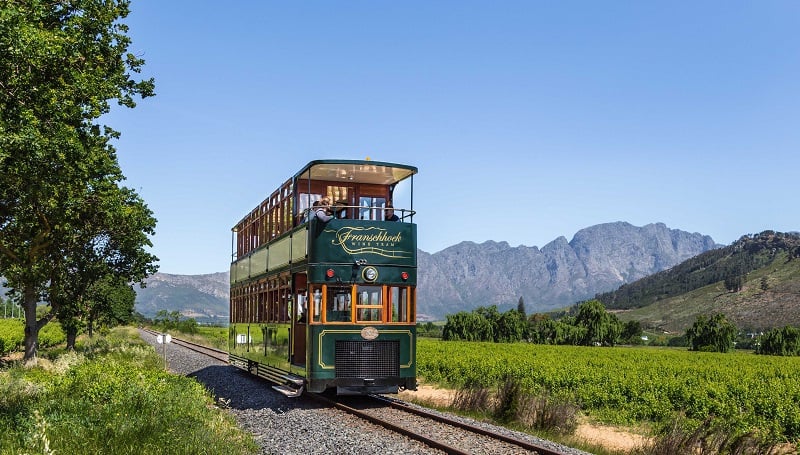 Tram
Now put it all together
If you can't decide which one of these awesome alternatives you would rather do, you can find some great wine tour, cruise or bike combos to get around.
So, don't wait! Leave the car at home and explore the city from some new, awesome angles.