There are few towns more idyllic than Franschhoek and Stellenbosch, nestled in the valleys with their vineyards and wine estates. Overhead majestic mountains frame the valley, providing a backdrop for the sprawling rows of grapes that will become some of South Africa's finest wines. Join City Sightseeing for a guided tour of the wine valleys, visiting some of the best wine estates in the valley for exquisite wine tasting and pairings. You'll also get to purchase some of the wine estates best wines, such as Vergenoegd's limited edition Adam and Eve Merlots.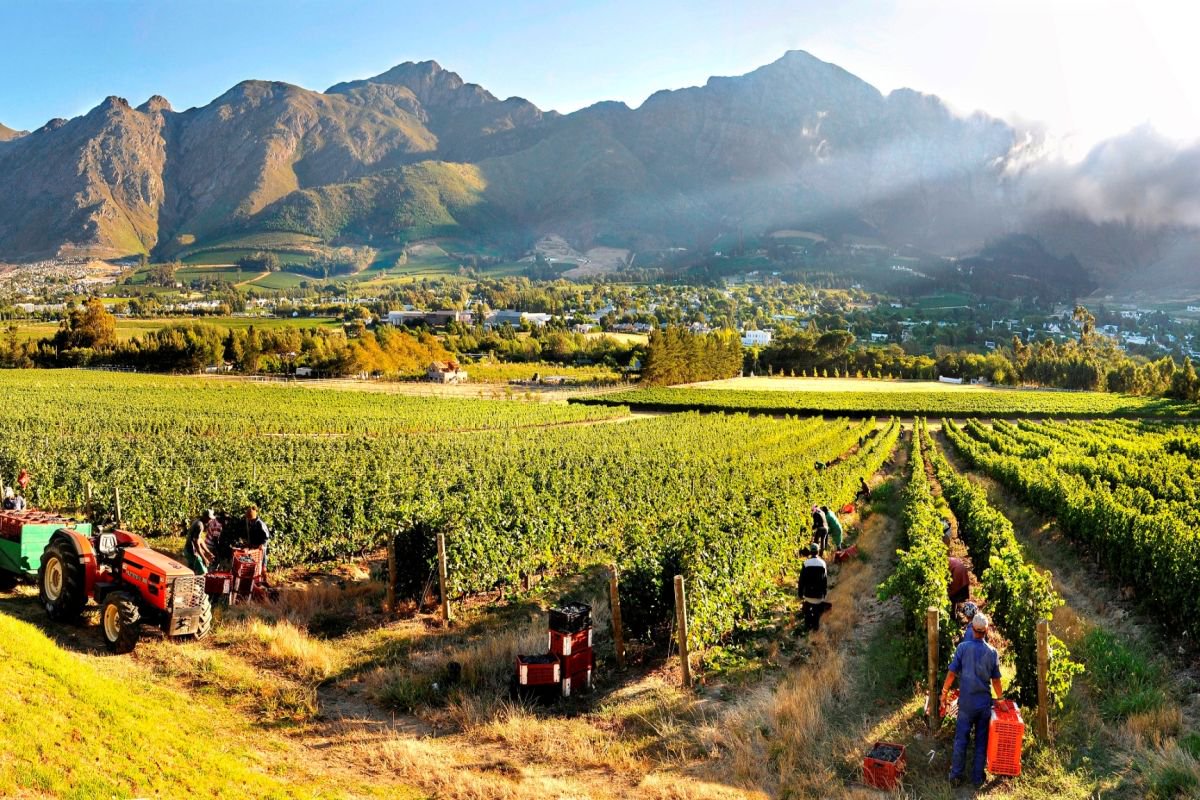 Image Source: City Sightseeing
About the Tour
This all-day wine tasting tour r departs from our Waterfront and Long Street ticket offices first thing in the morning. An experienced wine guide will accompany you to give you an in-depth look into the valley, its wine farms, and the unique flavour and blends of the various wines on offer. You'll get a chance to visit famous wine estates like Backsberg and Vergenoegd Löw, home to the popular Duck Parade. (Wine farms subject to change.)
Book your tickets online to get your wine tasting tour tickets at a discounted rate. Be sure to dress in comfortable layers and walking shoes for the wine tours, and put sunblock on for those sunny days out.
The Stops
Bloubergstrand
The first stop is a trip to Bloubergstrand beach to take in the spectacular views of Table Mountain across the bay. The picturesque stretch of sand is also a great spot to relax for a little while before hopping back on the bus to make your way to through to the Franschhoek valley.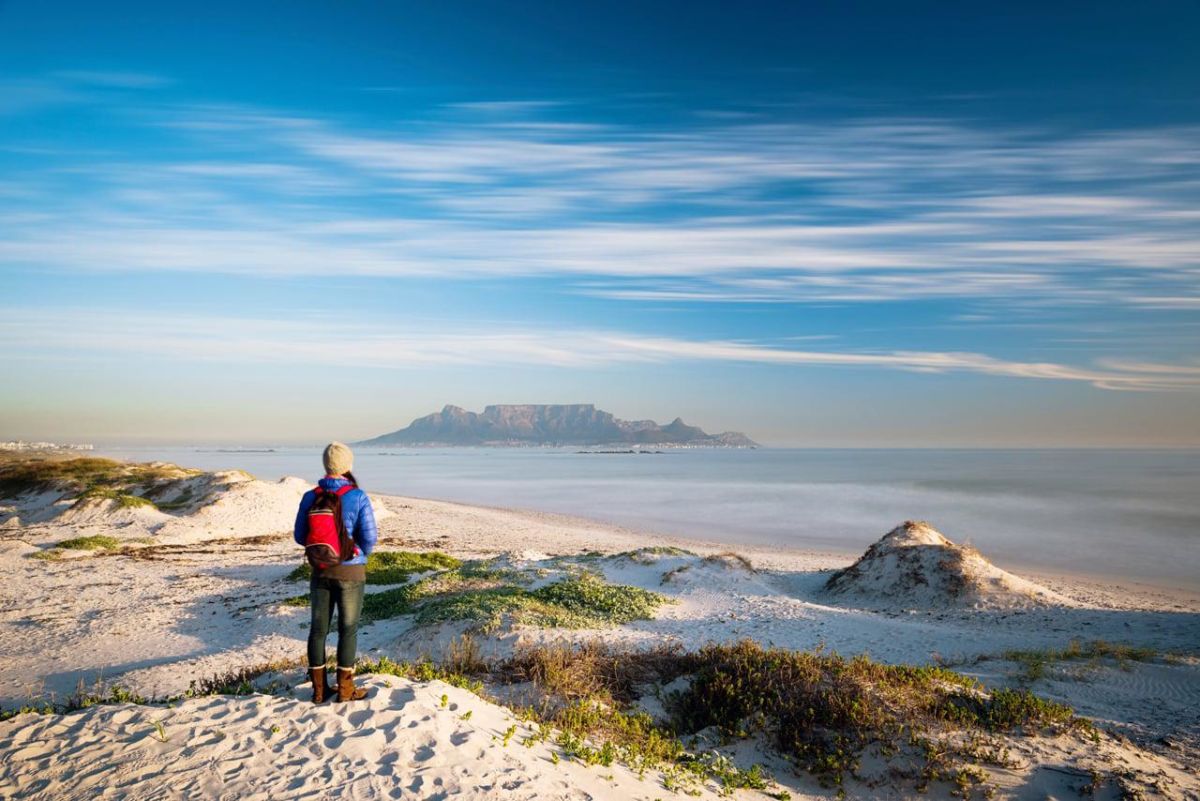 Image Source: Cape Town Tourism
Backsberg Wine Estate
Your next stop on the way to Franschhoek is Backsberg Wine Estate, a picturesque estate that dates as far back as 1916. Hop off the bus to embark on a guided tour of the Backsberg wine cellar, where their exceptional wines have been produced for years. Next, it's on to their amazing wine pairing, where guests can enjoy 5 of their finest wines paired a range of 5 Huguenot Chocolates.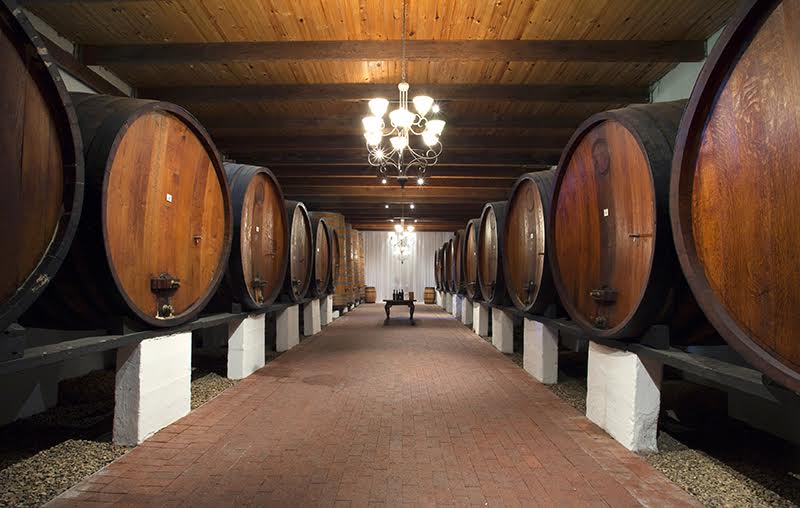 Image Source: The wineries
Franschhoek
Then it's back on the bus for the next leg of the journey to Franschhoek. You'll get two hours to explore the town at your leisure. Franschhoek means 'French Corner', and this beautiful town really takes after the name, with its French-inspired cafes, delis and wine shops. The area is booming with lush greenery and flowers, and the architecture for many of the buildings has been around since they were originally built by the Huguenots.
Take the time to enjoy this picturesque town and browse the local shops, or enjoy a delicious lunch. You can also enjoy an extra wine tasting if you choose to indulge.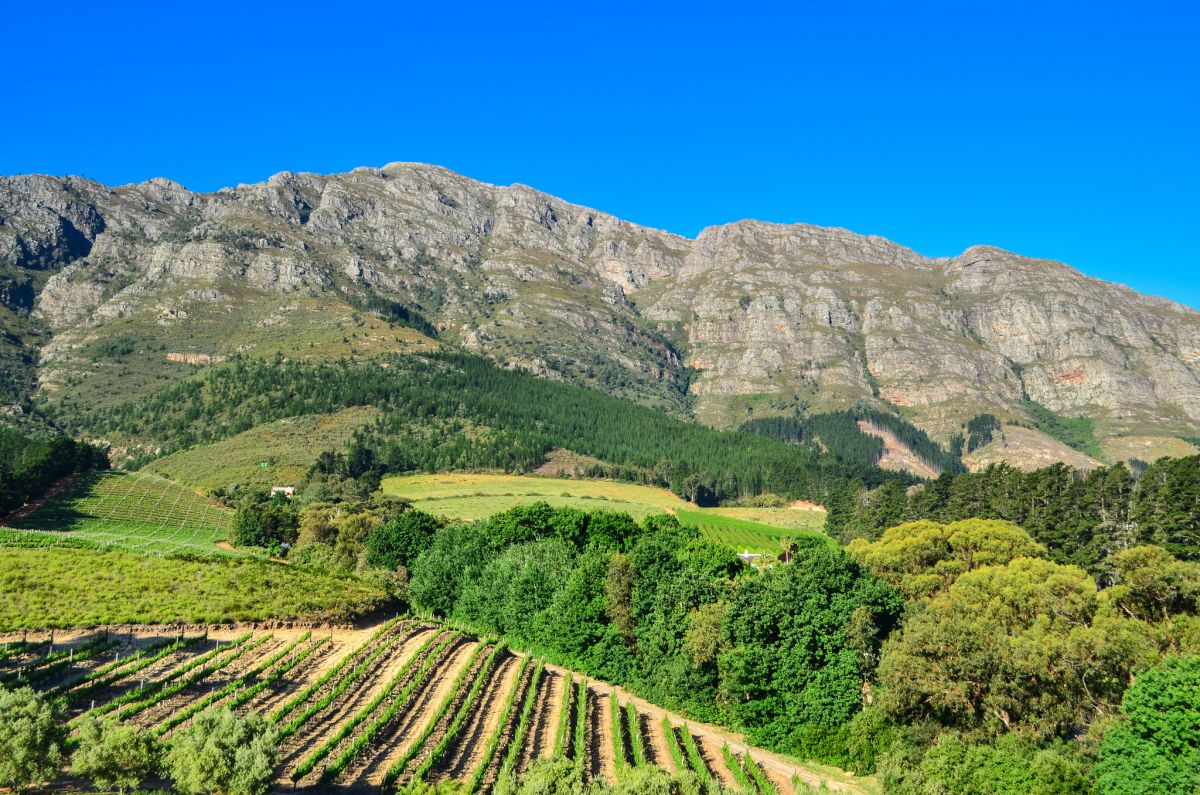 Image Source: Le franschhoek
Stellenbosch - Vergenoegd Löw Wine estate
Hop back on the bus to embark on your journey to the stunning town of Stellenbosch, with a scenic drive over the Helshoogte Pass and down into Stellenbosch. After a brief drive through the town beneath its towering oak trees you'll arrive at Vergenoegd Low Wine Estate, home to the famous Duck Parade.
Vergenoegd, meaning "content, cheerful" in Dutch, gives you a window into laid back farm life. If you're lucky you'll get to see the Duck Parade, where 1700 Indian Runner Ducks eagerly make their way into the vineyards to get to work. They're pioneers in eco-friendly pest control, with the ducks snatching up bugs and snails in the vineyards to keep the vines pest-free. They also do a great job at fertilising the soil. The wine estate also takes great pride in their ducks, and they have 16 varieties of Indian Runner Ducks in their flock.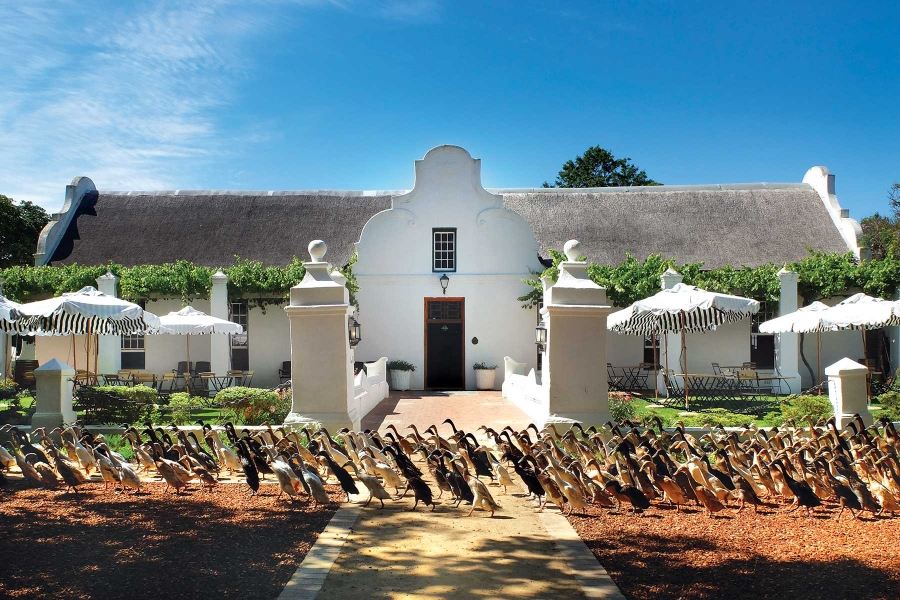 Image source: The Cape Winelands
After that, you'll be treated to a tour of the wine cellar and a brief insight into the history of the estate. On the extensive tour of the cellars, guests will enjoy wine tasting of their premium wines.
You'll also be given the chance to buy your favourite wines; don't miss the opportunity to buy their show-stopper vintages, the limited edition Adam and Eve range. Two stunning Merlots that tell a story of the temptation in their beautiful, one of a kind designs and their unique flavours. Adam is a deep red 100% Merlot with deep plum and berry flavours, an easy-drinking wine, while Eve is a white Merlot, still encompassing traditional merlot flavours combined with tropical fruit and lemon/citrus zestiness. You don't want to miss out on these limited edition bottles.
That draws the wine tasting tour to a close. From there it's a leisurely trip back to Cape Town, with the bus returning to the V&A Waterfront at around 5:00 PM.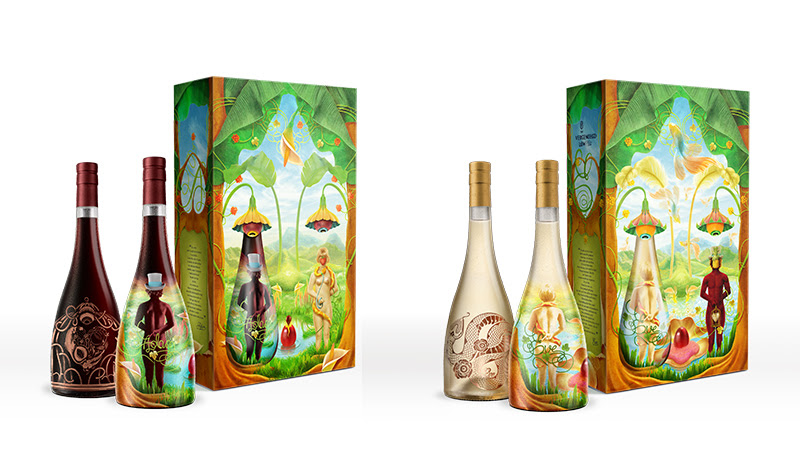 Image Source: Vergenoegd
A Day of Wine Tasting with City Sightseeing
Don't miss out on the chance to explore the Winelands in unrivalled comfort, sampling the best wines these estates have to offer. Enjoy them with a range of cheeses, olives and chocolates, and take the time to explore the beautiful town of Franschhoek with our charismatic wine guides. Check out our other Explorer tours and Red Bus packages and attractions to explore more of what Cape Town has to offer.