Autumn is an exciting time in the Western Cape; arguably the best season in Cape Town, when things cool down enough for outdoor activities to remain comfortably pleasant while still being warm enough to enjoy yourself without doubling down on jackets and scarves. There are loads of things to do in the Mother city during this exciting time, and you can enjoy most of them with us at City Sightseeing!
Before you embark on your sightseeing adventure be sure to pull in for a piping hot coffee at Kamili Coffee on Long, right in our City Sightseeing Ticket office at Stop 5. It's the drink to keep you toasty on a cool Autumn day, and each cup is brewed with love, crafted from authentic African beans from across the continent.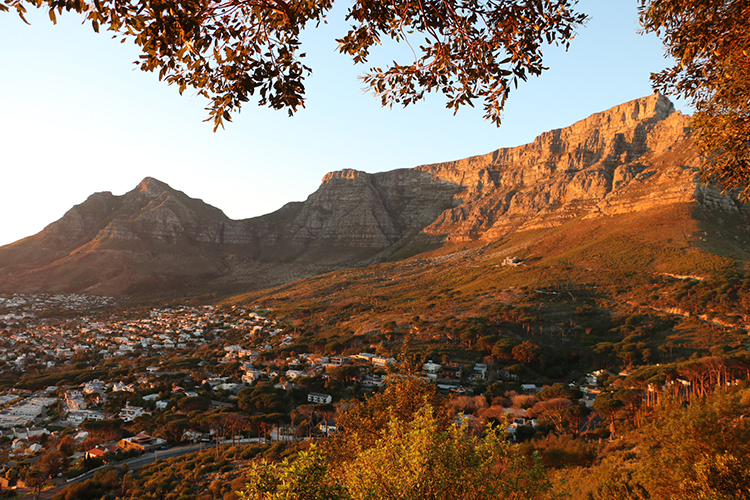 Image Source: The Soul of Africa
Autumn brings with it cool, still evenings and warm days. No more blistering heat and the mainstream tourists disperse to make way to the savviest of tourists looking to avoid peak season. Let's take a look at the top Cape Town attractions enjoy this Autumn, and don't forget to check out our map and timetable so you don't miss your bus or get lost. And even with the cooler weather be sure to put on sunblock and bring something along to keep warm in.
Sunset cycling along the Sea Point Promenade.
It's romantic and picturesque to take a leisurely cycle along the seaboard, even more so as the sun dips below the horizon across the ocean. And the exercise is definitely a plus! If you book your City Sightseeing Bus and Bicycle combo ticket you get to explore the whole of Cape Town on our red Hop-on, Hop-off buses, with a 6-hour bicycle rental included! You can collect and drop off your bicycle from any of 3 stops in Camps Bay, Sea Point and the V&A Waterfront.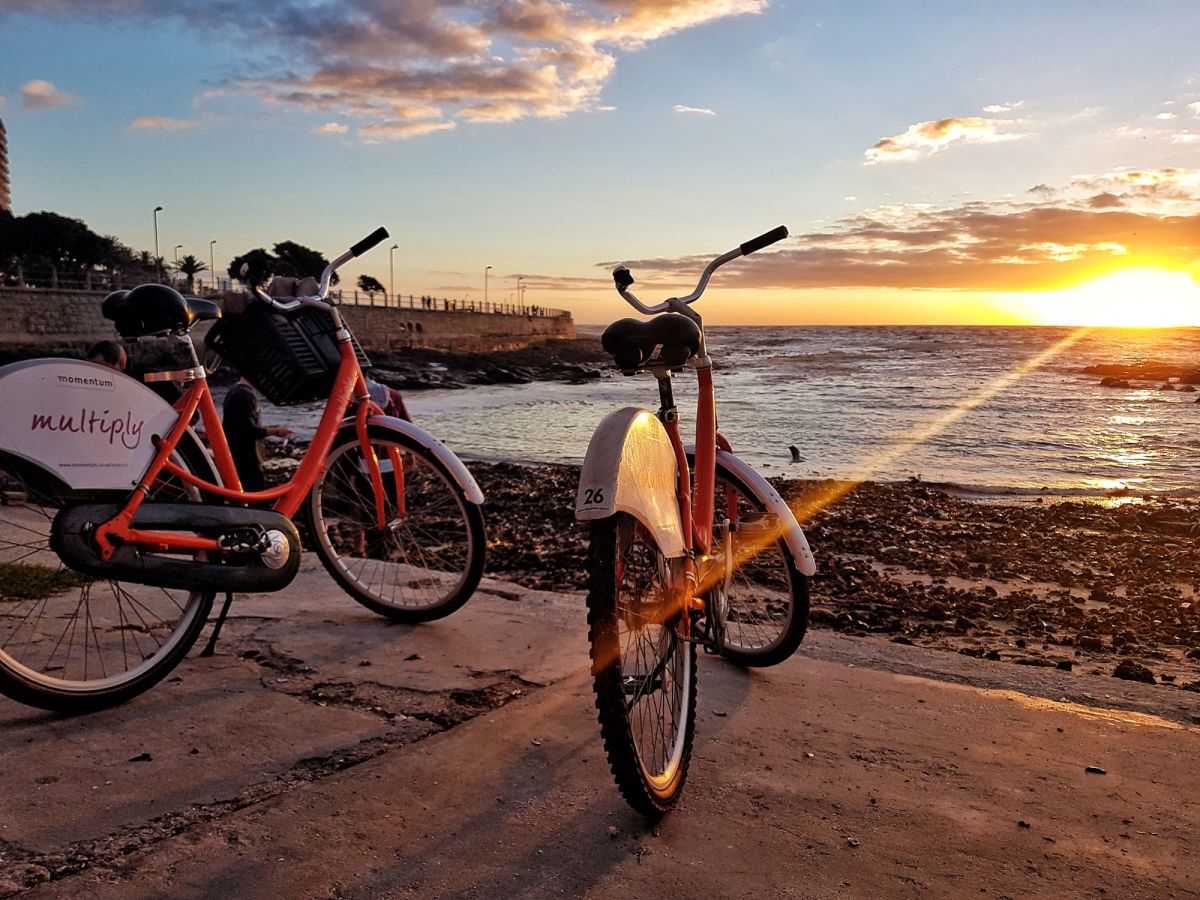 Image Source: Up Cycles
Enjoy the Big Cheese at The South African Cheese Festival in Stellenbosch
South Africans and tourists alike wait all year round with bated breath for the famous South African Cheese Festival. This event plays host to hundreds of artisanal cheeses, wines, fruit, and 5-star cooking classes and Food shows, catering to hundreds of hungry cheese-enthusiasts over the festival weekend. You can book your tickets to the event online, and on the day be sure to hire private transport for the event, as there's a lot of food and drink to go around.
Explore the lush Kirstenbosch Botanical Gardens
With the change of season, the Kirstenbosch Botanical Gardens becomes a colourful wonderland of reds, browns, golds and oranges. Take in the beauty of the Cape Floral Kingdom beneath the Autumn canopy, and enjoy the many hikes you can gain access to from the gardens that will take you up Table Mountain, to Newlands Forest, or back to Constantia Nek.
You can hop off the red bus at Stop 20 to gain access to the Kirstenbosch Gardens, or get off at Stop 21 and hike up Constantia Nek to find the contour path that will take you all the way to Kirstenbosch and beyond.
Hike through Newlands Forest
Newlands Forest is popular amongst the tourists and locals alike; it's a magical place with bubbling brooks, waterfalls, lush greenery and leafy paths that reach all the way to the top of Table Mountain. It's open to the public, and during Autumn it feels like you've stepped into a picture book, with a carpet of fallen red leaves and the occasional fog that passes through the forest in May.
Feel free to take a gentle stroll or brisk hike through the forest, and if you know anything about mushrooms, you can easily pick a few. To visit the forest you can easily walk there from Kirstenbosch at Stop 20, or even hike there from Stop 7 at the Table Mountain Cable Way.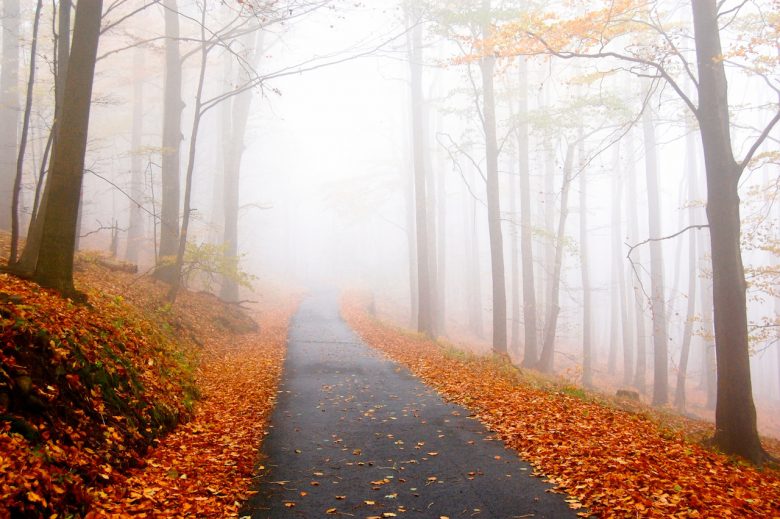 Image Source: Travel Start
Indulge in the most decadent of chocolates at Honest Chocolate on Wale Street
Just a short walk from the City Sightseeing Stop 5 and Stop 6 in the CBD is Honest Chocolate Cafe, dedicated to homemade, quality artisanal chocolates. From warm baked goods to hand tempered chocolates, you'll always find melt-in-your-mouth goodness at Honest Chocolate. And during Autumn and Winter, you can order a spicy Mexican Spiced Hot Chocolate to warm you up from the inside. Go on ahead and pair it with one of their many dreamy cakes to really get your cheat-day on.
Try your hand at foraging on the Delheim mushroom-foraging tour in Stellenbosch
Once a year in the beautiful heart of the Delheim wine estate, a group of lucky foragers gets the chance to forage for wild mushrooms in the red and orange forest floor amongst the pine trees, guided by an expert forager on what's safe to pick and what's not. It's a coveted, once in a lifetime experience that brings you closer to nature and teaches you about the intricacies of foraging. And you'll be treated to a fantastic mushroom themed lunch and a fungus cooking demonstration.
You have to be a Delheim Wine Club Member to participate in this year's foraging, but it only takes the purchase of 12 bottles of Delheim wine to be a member of the club. From there you can book to join one of the mushroom tours in June, but be careful, spots are limited so be sure to book in advance!
Spend a rainy day at the Zeitz MOCAA in the V&A Waterfront
If you ever end up caught outside on a cold or rainy day in the Mother city then head on over to the Zeitz MOCAA museum close to City Sightseeing Stops 1 and 2. This impressive museum and art gallery is an art piece in itself, a reconstituted grain silo that stands as a Cape Town heritage site. It's the largest museum of contemporary African art in the world, housing over 100 galleries for you to explore.
The museum and surrounding Silo District host a number of restaurants, hotels, and bars for your enjoyment, promising a day or evening of entertainment. Book your museum tickets with us online for fast track entry, skipping the queues and getting straight to the fun.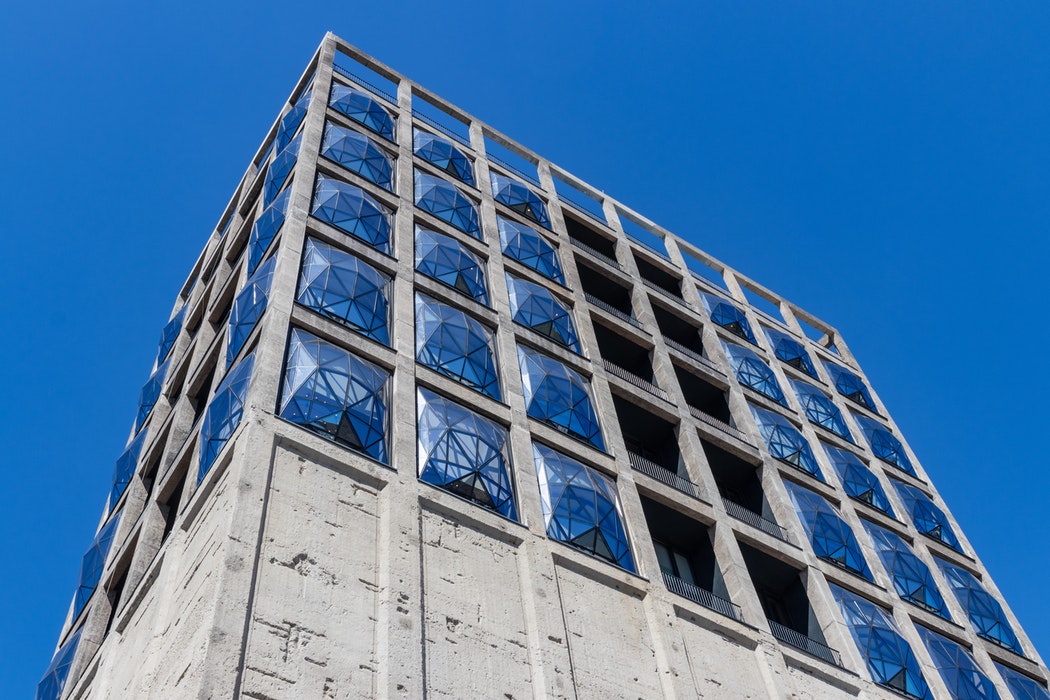 Image Source: Unsplash.com
Explore Cape Town with the Whole Family with our 3 for 1 Special
Autumn is a great time of year to visit the Western Cape, and the Red Bus is the best way to tour Cape Town. There's so much to see and do, and City Sightseeing provides easy access to all the top attractions in Cape Town. Not only that, but we want you to bring the whole family along. Book your hop-on-hop-off bus ticket with us on any school holiday, weekend, or public holiday between the 1st of May and the 1st of October to get two kids tickets for free! It's great fun for the kids, and it's a family friends way to tour Cape Town and its surrounds.