On the 18th of July, we celebrate the memory of Nelson Mandela and all that he stood for. People all over the world are encouraged to give back to those less fortunate through 67 minutes of community service or uplifting someone else. This year we're helping South Africans Pay It Forward by encouraging them to nominate someone they feel deserves to win a day out on the Red Bus in Cape Town or Johannesburg.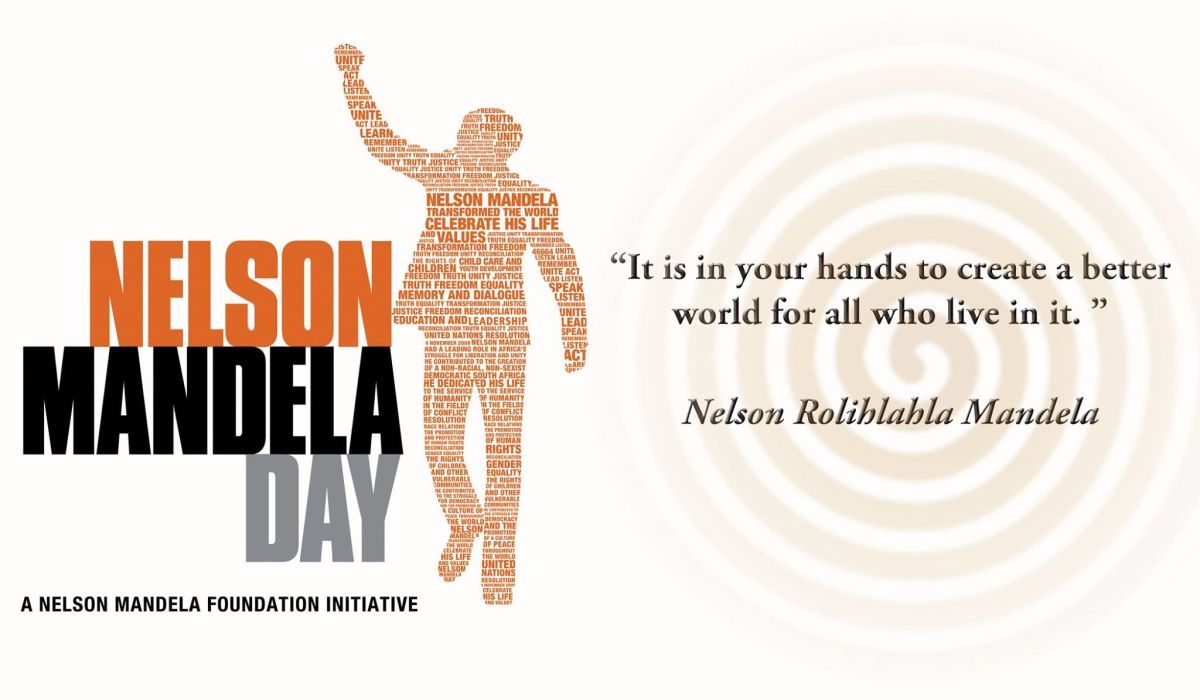 Image Source: Alberton Record
How it Works
For Nelson Mandela Day we are giving away 67 sets of double 1-Day Classic Red Bus tickets to people who are nominated by someone, for a deserving day out, sightseeing on the #RedBusSA. Pillars of the community, those that give much of themselves to others, struggling families, or someone going through a rough time, these are just a few of the people who deserve a day out on board the City Sightseeing Red Bus, seeing the beauty of Cape Town and Johannesburg.
To make your nomination follow this link and submit the name of your nominee and why you feel they deserve a day aboard the Hop-On-Hop-Off Red Bus. Nominations close at 18h00 on the 18th of July 2019 (Mandela Day), and the winners will be announced before the 31st of July. Some of the best nominations will be shared on our Facebook page and on our City Sightseeing blog.
Image Source: Culture Trip
Pay Tribute to Madiba this Nelson Mandela Day
After you've done your 67 minutes of service to your community we encourage you to pay tribute to Nelson Mandela by stepping in his footsteps with the Red Bus.
In Cape Town visit Nobel Square near STOP 1, and the Nelson Mandela Museum and Gateway to Robben Island near STOP 2, where you'll find statues of the great Nobel Prize winners and a museum dedicated to the life of Nelson Mandela. From there you can catch a short ferry ride across to Robben Island, where Madiba spent 18 years imprisoned amongst many other political prisoners. Robben Island is also a nature reserve boasting a broad array of wildlife.
Next, you can join our free Historical City Walking Tour at STOP 5 on Long Street and visit City Hall, where Nelson Mandela gave his first speech to the nation as a free man. Today a statue in his likeness stands in the same spot, and sightseers can pose beside him to take part in a piece of our country's history.
In Johannesburg, you can catch the bus to STOP 5, and hop-off at Constitution Hill, where Nelson Mandela was once held and stood trial. His wife, Winnie Mandela, was also held prisoner there, as well as other famous activists such as Mahatma Gandhi. The prisons and surrounds have now been turned into a bulwark for freedom and the constitution, as well as a venue for musical events and tours.
Next, you can hop back on the bus to visit the Apartheid Museum at STOP 14, where you'll learn all about the history of Apartheid and the struggles non-white South African's went through to fight for their freedom, equality, and democracy. It's an insightful tour that encourages visitors to support and stand firm in the fight against racism, with interactive displays and galleries that encourage you to place your pledge against discrimination.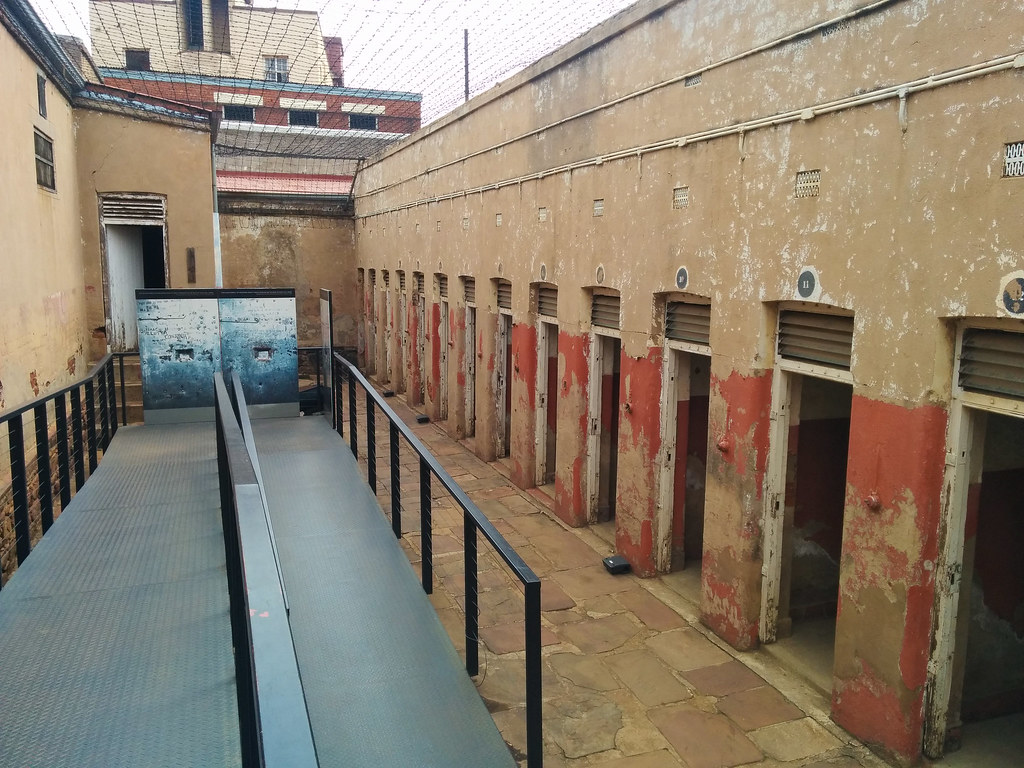 Image Source: Flickr