It's almost Mother's Day, and it's time to show mom how much you care! Spoil your wife this Mother's Day Sunday with a trip for the whole family onboard the Red Bus with our 3 for 1 special, where purchasing 1 adult rider ticket lets two kids under 18 ride for free.
This year City Sightseeing Cape Town has partnered up with La Parada and Tigers Milk restaurants to offer a free glass of Hampton and Co wine to all mothers when they visit La Parada at Stop 21 (Constantia Nek), as well as Tigers Milk at Stops 5 (Long Street) and Stop 8 (Camps Bay). Grab your wine voucher with your ticket in the morning, while stocks last!
This is a day to really go all out and show her just how much you care. Many of our stops offer spectacular Mother's Day entertainment and specials, so hop on our red buses for a day of fun and excitement mom and the whole family can enjoy!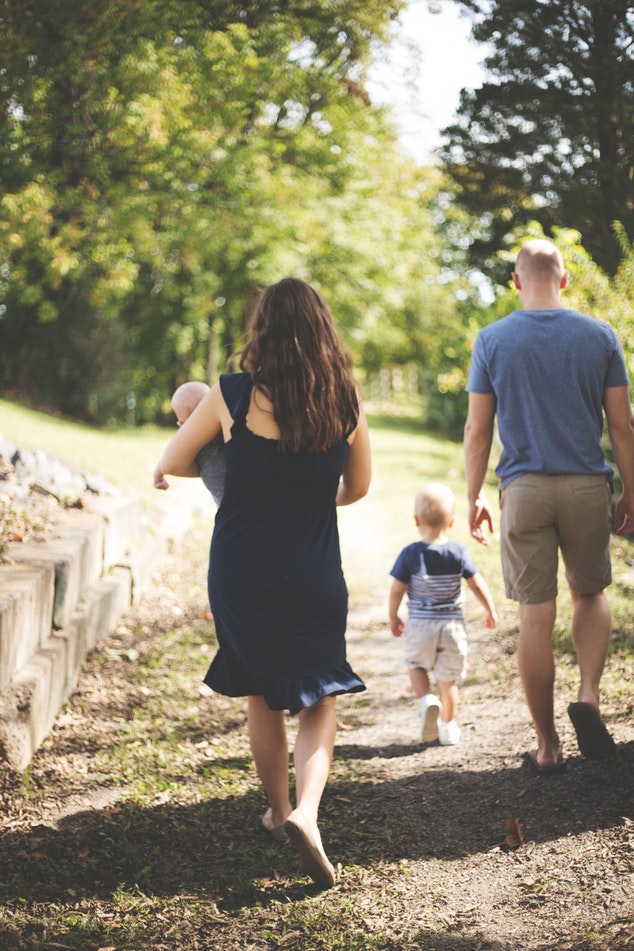 Image Source: Unsplash.com
Book your bus tickets online or at one of our ticket offices at the V&A Waterfront or on Long Street. Keep our timetable on hand with you to make sure you never miss your bus, and the same goes for one of our maps. Dress in layers to accommodate for Cape Town's finicky weather, and no matter the weather always put on sunblock to protect from sunburn, especially on the kids. Then you're ready for your day out!
Treat Mom to a Mother's Day Buffet at MOYO, Kirstenbosch
Hop-off at Stop 20 to visit the beautiful Kirstenbosch Gardens! The rolling slopes and gardens of lush indigenous flora is a treat in itself, but MOYO is pulling out all the stops this Mother's Day with a buffet breakfast and lunch! Pull up a seat with a view of the gardens and mountain overhead before digging into an amazing spread of South African cuisine. It's a hearty breakfast or lunch to enjoy before walking it off in the gardens or at your next sightseeing stop.
You can find their, and bookings are R199 per adult for breakfast, R355 per adult for the lunch. Kids between 6 and 11 dine for R99 for breakfast, R155 for lunch, but kids under eat for free! If you prebook your table online the price included your entrance to Kirstenbosch.
Dine in Luxury at La Parada, Constantia Nek
Next stop is Stop 21, where you can treat mom to an amazing 5-course lunch at La Parada in Constantia Nek. You can also enjoy this same special at La Parada's V&A Waterfront branch, Stop 1. Our Constantia Nek stop is where riders can hop onto the next bus to access the Constantia Wine Route, which is another great Mother's Day activity. Right next to La Parada the more adventurous family will also be delighted to find AcroBranch, as well as Cape Town Zipline and SA Forest Adventures just a short walk down the road from La Parada.
And don't forget to show your voucher at La Parada Constantia or La Parada V&A Waterfront to claim your free glass of Hampton and Co wine, while stocks last!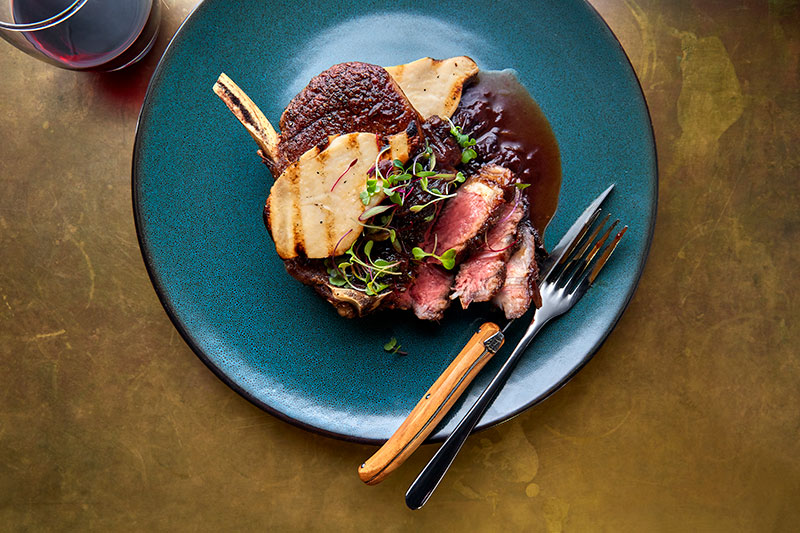 Image Source: La Parada
Take a Wine Tour at Groot Constantia Wine Estate
The fun just keeps on coming. Stop 21 doesn't just offer outdoor adventures and 5-star dining; hop-off the bus to hop on the Wine Tour bus for a tour of the best wine estates in Constantia. Get off at Stop 25 to explore the beautiful Groot Constantia Wine Estate, which offers a self-guided tour of the Cape Dutch Manor House, wine cellars. And the wine and cultural history museum. Then savour an exquisite wine tasting experience, either on its own or paired with chocolates.
Taste some of Groot Constantia's most famous wines before enjoying a grand lunch at Jonkerhuis or Simon's Restaurant. Simon's Deli next door also offers custom picnic baskets if you and the family want to enjoy a Mother's day picnic on the sprawling lawns. Groot Constantia's vast lawns and jungle gym are perfect for keeping the kids entertained while mom and dad enjoy a selection of 5-star wines.
Ride the seas and enjoy a sea-farers lunch in Hout Bay
Hout Bay is a favourite amongst sightseers, and it's no surprise. With its bustling harbour and secluded bay, it's great for families and tourists alike. From the World of Birds and Monkey Jungle at Stop 22 to the Hout Bay Harbour at Stop 24, there's no shortage of fun and exciting activities.
We recommend taking the kids on a glass bottom boat tour with Drumbeat Charters to see the seals and other local wildlife, a 40-minute excursion that leaves every day weather permitting. Then sit down for a lunch at Mariners Wharf or The Lookout Deck for a delicious lunch made from the freshest seafood.
But if you arrive early enough on Sunday, between 9:30 AM and 4:00 PM, we highly recommend you visit the Bay Harbour Market. If you haven't found the right gift for Mother's Day or you simply want to keep spoiling her, the market has a number of vendors selling everything from curios to handcrafted designer jewellery. They also offer some of the most amazing street food, with burgers, dim sum, sushi and a variety of other foods on offer.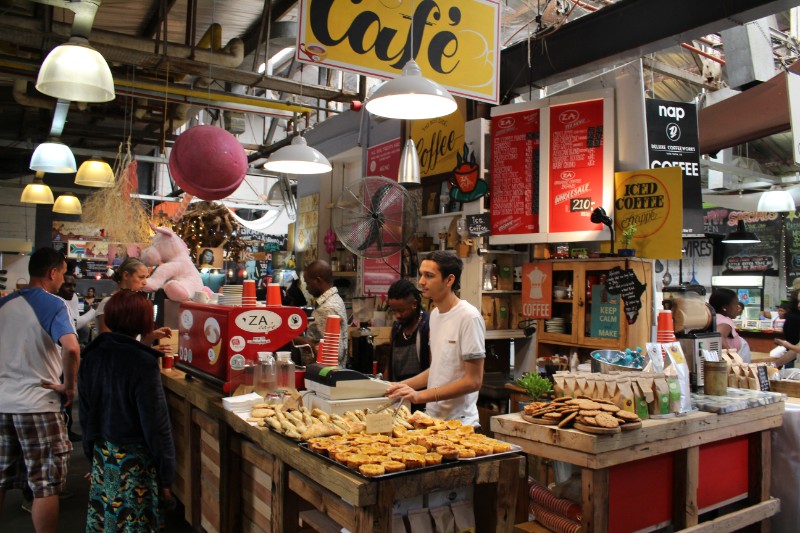 Image Source: Bay Harbour Gallery
Fun for the whole family at the V&A Waterfront
The V&A Waterfront is Stop 1 for a reason! Before you head off on our routes or after you've hopped off the bus after a day of sightseeing feel free to explore Cape Town's harbour, with amazing activities for the whole family to enjoy. Right next to the City Sightseeing ticket office is the Two Oceans Aquarium, open from 9:30 AM to 6:00 PM. It's a hit with all ages and provides plenty of photo opportunities.
If you're looking to enjoy a relaxing lunch or dinner, the V&A Waterfront is the place to be. With a number of restaurants catering to a vast range of incomes and tastes. If the kids need entertaining the Playdate Superpark in The Watershed is perfect for keeping the little ones active and occupied while mom and dad either enjoy some well-deserved privacy or relaxation. It's open from 10:00 AM to 6:00 PM
Kids ride for free with the Table Mountain Aerial Cableway
We love it when a good plan comes together, and we're sure you do too. And if that plan means free tickets, even better! Hop off the bus at Stop 7 to access the Table Mountain Aerial Cableway, and you'll be delighted to find that they're running their Kidz Season Special again this year. With every 1 adult cable car ticket, you get 2 kids cable car tickets for free!
Tickets are R330 per adult ticket, and only adults with a valid SA ID or Passport qualify so be sure to bring it along. Be sure to bring along something warm to wear, and if you and the kids get hungry there's a cafe at the summit that serves lunch and breakfast. They even run a kids lunch special throughout the kidz season. Remember that the cable car is subject to the weather, so before you hop on the bus check what the weather or call ahead.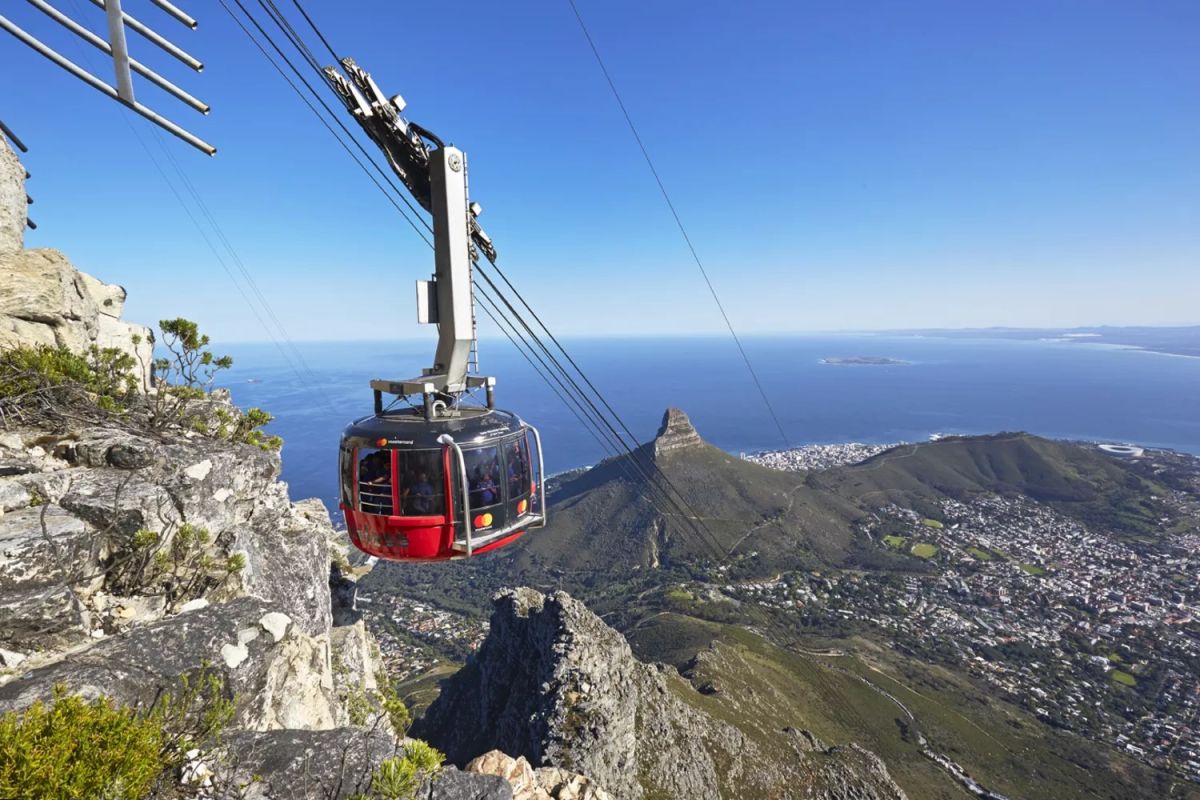 [Image Source: City Sightseeing] - https://res.cloudinary.com/hynomj8e0/image/upload/ar_1.5,c_fill,dpr_3.0,f_auto,w_500/v1539949113/sl00pqsbcweqyslcx0dm.jpg
Make it a Mother's Day to Remember with City Sightseeing
Mother's Day only rolls around once a year, but remember to show her how much you care every day. She's always been there for you no matter the weather, so go the extra mile and treat her to an adventure around Cape Town she isn't soon to forget. Book your City Sightseeing Hop on Hop off bus ticket today, and book your lunch and dinner reservations in advance!