Aug 2020
STATEMENT BY THE CITY'S MAYORAL COMMITTEE MEMBER FOR ECONOMIC OPPORTUNITIES AND ASSET MANAGEMENT, ALDERMAN JAMES VOS
As the Mayoral Committee Member for Economic Opportunities and Asset Management, I have been fighting for and lobbying national government to reopen the travel and tourism sectors for leisure, with the observance of extensive health and safety protocols, in a bid to stem the current jobs bloodbath.
I visited the team yesterday and was struck by their professionalism and implementation of all the measures needed for customers to enjoy the sights of our beautiful city.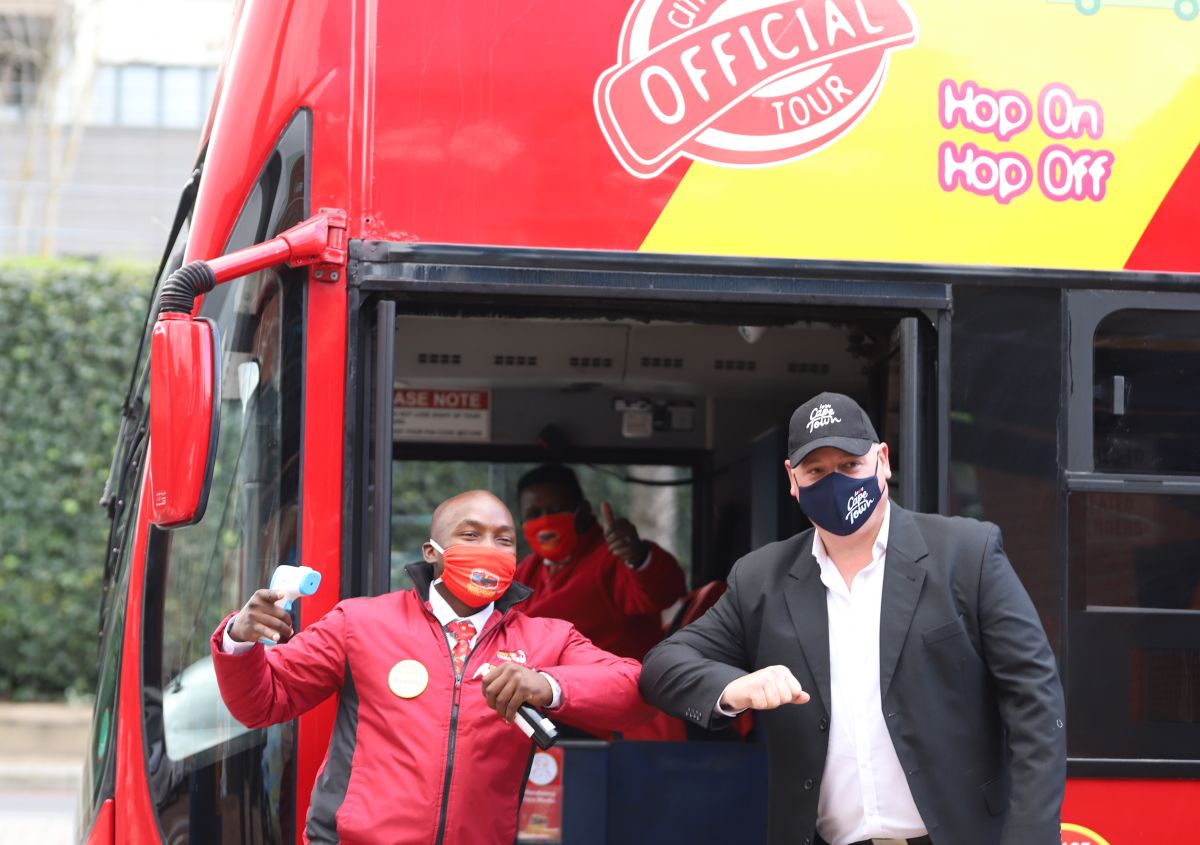 .
All City Sightseeing staff have received extensive training to ensure they understand the virus, how it spreads, the symptoms and how long it survives on surfaces as well as the required sanitisation and distancing procedures for themselves and guests. All passengers will have their hands sanitised before boarding the bus.
Visitors will also receive extensive information about COVID-19 protocols. This information is in an easy to understand picture format such as leaflets, posters, banners and signs. It has been placed on vehicle seats, sales desks, and entrance doors.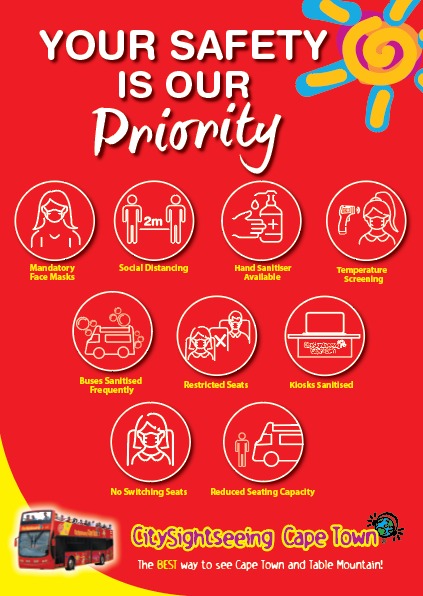 Safety is a priority
While we are now allowed to travel within our provinces, I believe these sectors and the ones that underpin them such as restaurants, should be reopened nationally and internationally. From my many engagements and site visits with stakeholders across these vital sectors, I have seen that it is possible to reopen safely and have been impressed by the extensive safety measures in place.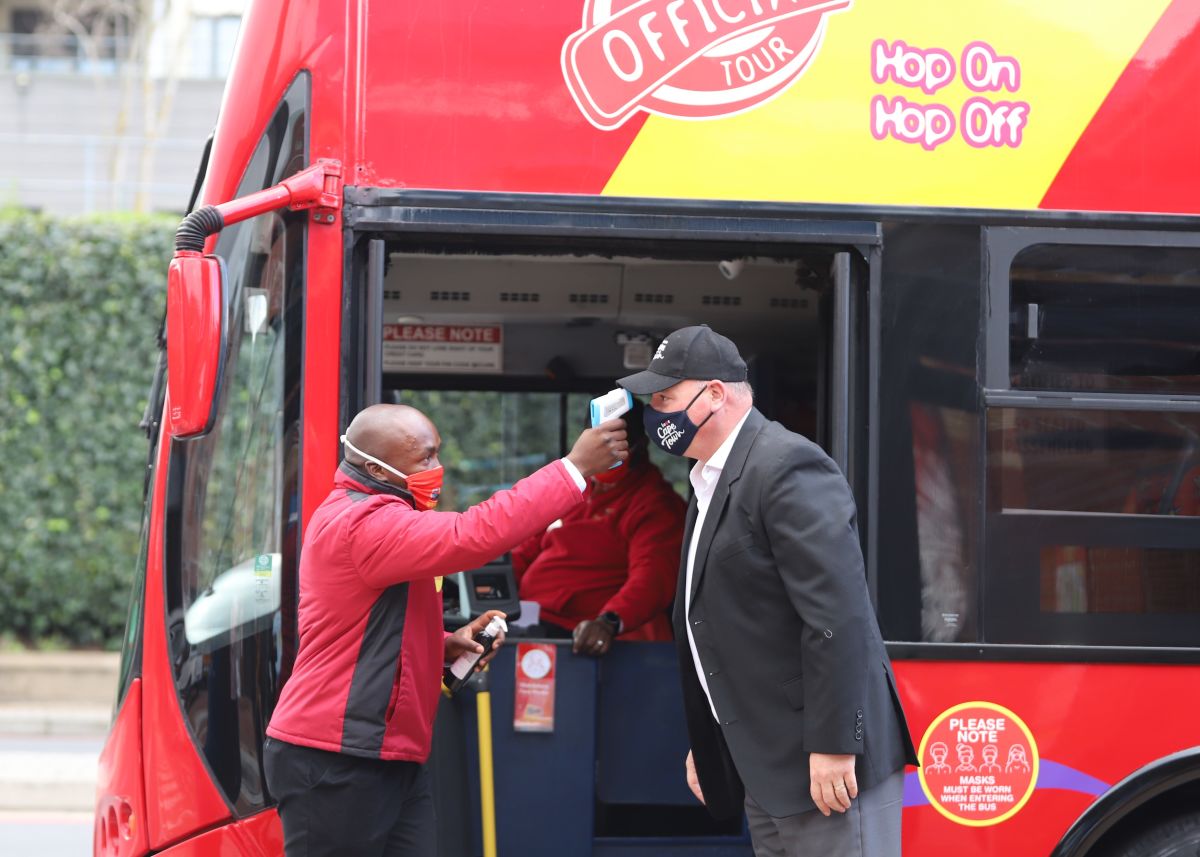 Temperature checks
Tourism is and will remain a key industry in our City and it is central to our economic recovery. I will continue to fight for the unfettered reopening of this and related sectors like food and beverages. The tourism bounce back strategy the City has developed together with the City of Cape Town's official Destination Marketing Organisation, Cape Town Tourism, can ensure that we breathe life back into the tourism industry and plot a sustainable and inclusive future for this vital and vibrant sector.