December holidays are a time to spend with family, so whether you're an international or domestic visitor, or just getting to know your own city better, Cape Town has something to offer everyone. While you may want to enjoy some of the city's gastronomical flavours, tour the wine route, sightsee and relax, there is no need for the kids to get bored with all these great attractions to explore.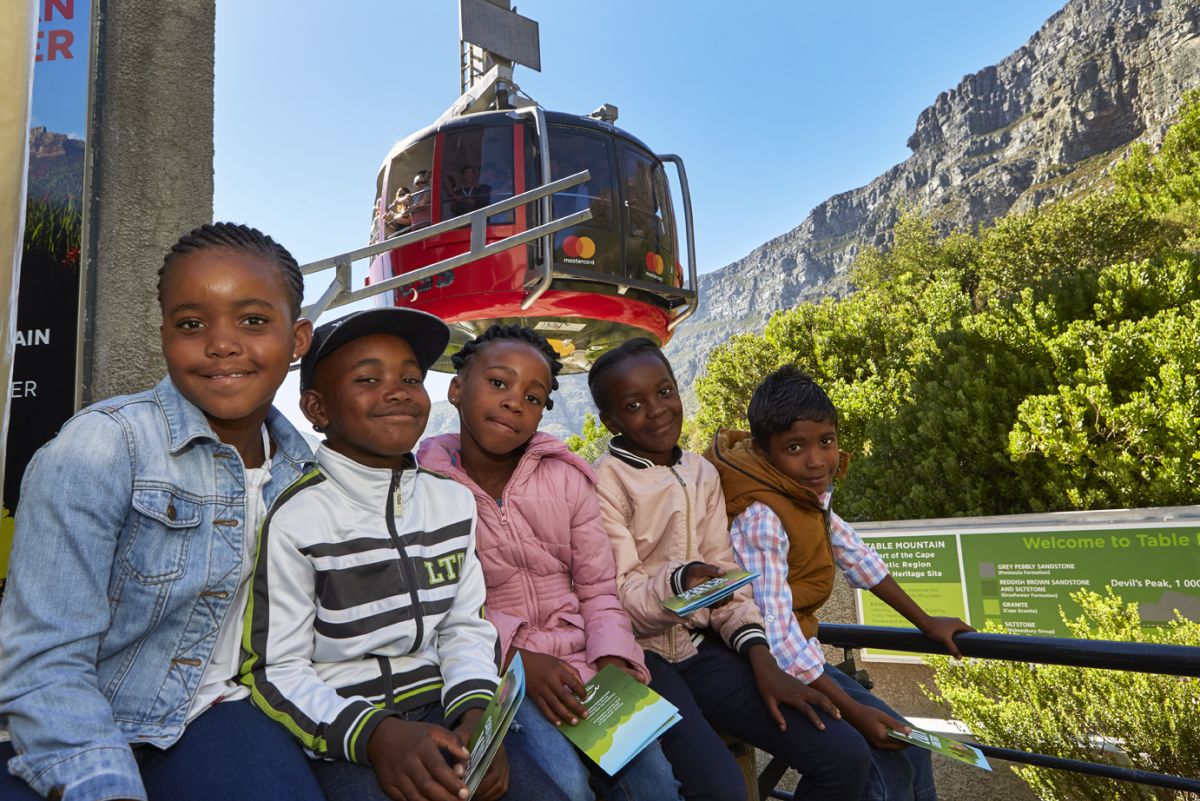 Table Mountain with the kids
Encourage your budding scientist
The World of Birds & Monkey Jungle in Hout Bay (Stop 22) is the largest bird park in Africa and an outing for the whole family to enjoy. The sanctuary houses over 3 000 birds from around 400 different species, as well as species of monkeys, meerkats and reptiles. Take a walk through the tropical forests and more than 100 themed aviaries to see exotic and rare animals, and learn some interesting facts as you go.
Even while on school holidays, varied learning experiences are just as important to children and their development. Conveniently, right near the Heart of Cape Town Museum, you will find the Cape Town Science Centre. The centre uses world-class exhibits and activities that are designed to increase learners' skill and understanding of science, technology, mathematics and engineering, like the awesome life-size replica of Mark Shuttleworth's Soyuz space capsule!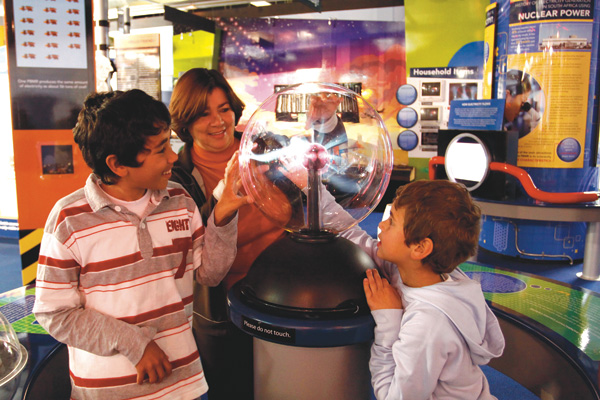 Science Centre
Speaking of space; after you've visited the South African Museum at STOP 14, make a turn into the Iziko Planetarium and Digital Dome. The dome is the most advanced digital planetarium on the African continent and creates an immersive multi-sensory edutainment platform with its 360° cinema. With weekly kids' shows, your young explorers can discover the inner workings of the human body or head out on virtual voyages of the universe.
Bringing everyone back down to earth, you can quite literally get your hands on the very materials that make up our planet's surface. Southern Africa is known by some as the "gemstone capital of the world", making it the perfect origin of the now world-famous STOP 1 an inexpensive attraction, popular with all ages.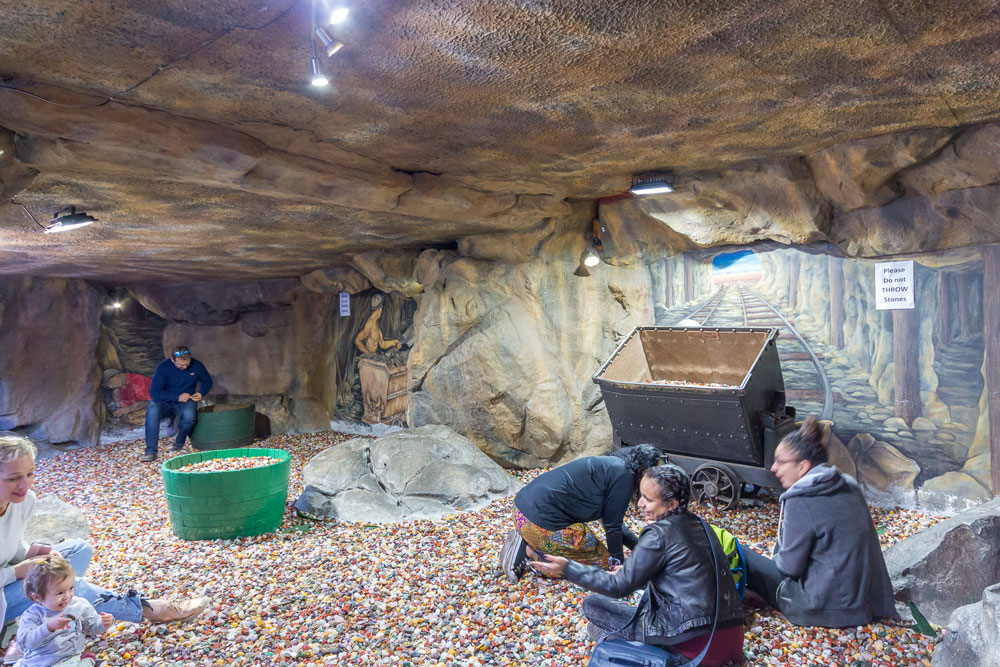 Scratch Patch
The kids can 'scratch' for tiger's eye, amethyst, crystal and even some really exotic stones from the thousands that cover the floor. Mom can browse the shops for anything from inexpensive souvenirs to collector's items and investment gems. Your teenagers can even hang out at the 18-hole, indoor mini-golf course, but don't be fooled - it is challenging enough to be enjoyed by everyone.
Let your creative spirit soar
Art Jamming at the V&A Waterfront is a unique place for young artists, art students and art enthusiasts. Don an apron, face a blank canvas and unleash your own individual creativity with a menu of easels, a choice of 45 non-toxic acrylic paints on tap, brushes and tools, and 12 different canvas sizes. The best part? No drawing or painting skills required. There are even Messy Play Classes for toddlers to play, paint, sponge or spray. You don't always have to be arty to be creative though.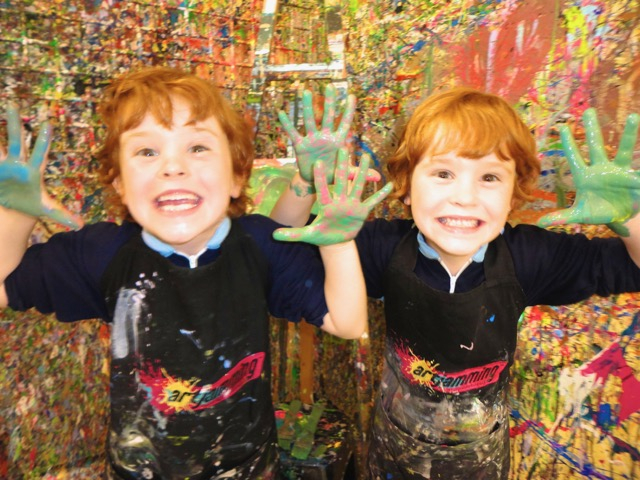 Art Jamming
Right next door to Stop 1, you can find another kid-friendly haven at the Waterfront's PlayDate SuperPark. This extreme indoor play park houses a game arena complete with air hockey, mini-golf, racing, zip line, high line course, halfpipe and a triple-story, 3D maze! These type of parks are great for entertaining groups of kids, or hosting children's' parties, and some of them you even get into for free.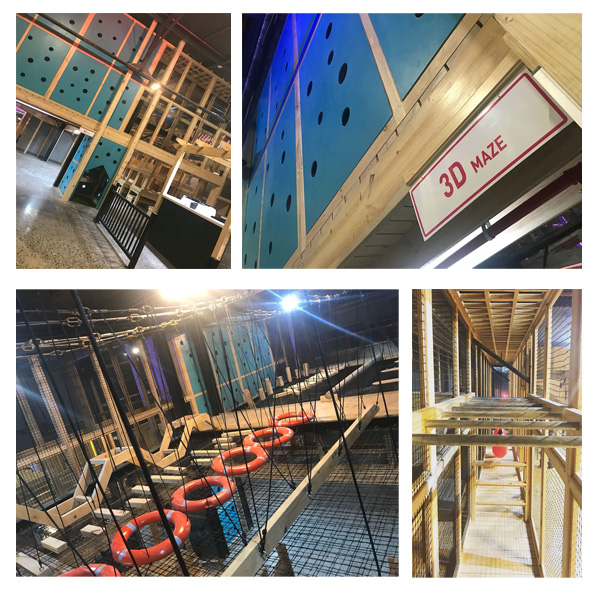 Playdate
Looking for some fun in the sun?
Moving just along the road to you will find the V&A Battery Park near the Amsterdam Battery heritage site. Being all about outdoor recreation and entertainment, here you will find a skate park, SUP and scooter rental, picnic area and basketball court-cum-soccer field.
Then there's the Greenpoint Urban Park (Stop 12) that offers a fitness park with outdoor gym, an adventure park, scenic wetlands area and heritage site for the kids, and flower sellers, fresh produce markets, a tea garden, nursery and picnic area for the rest of the family. At the Blue Train Park in Mouille Point (Stop 12), you can play right on the seaside at the mini skate park, bike track, zipline, jungle gyms, obstacle course, or astroturf soccer pitch.
A little further out of the city, you will find Acrobranch right at the top of Constantia Nek (Stop 21). Located in the forest - this adventure zone has something for adventurers of all ages with a choice of three difficulties of tree-top adventures courses.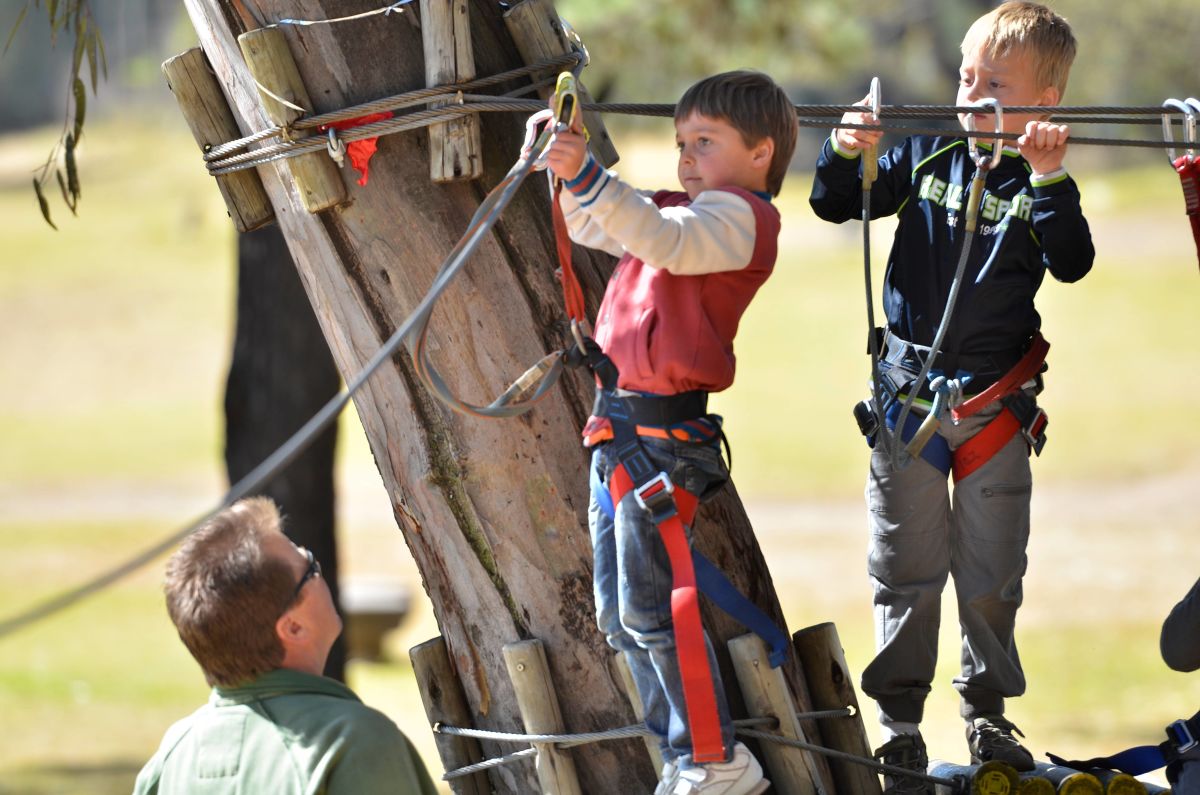 Acrobranch @ Stop 21
Do you think your kids are brave enough to try something more? Try Ziplining 155-metres above the ground between a course of twelve platforms through the Silvermist Estate (Stop 21) with SA Forest Adventures. As one of Africas longest and highest Zipline tours, enjoy a thrilling 4x4 drive up the mountain to the start, followed by amazing panoramic views of the city.
When it comes to getting outdoors and active, Cape Town definitely provides a smorgasbord of activities for those adrenaline junkies. You can try anything from surf lessons, kayaking, horse riding, quad biking, sandboarding and so much more. Check out Cape Xtreme Adventure Tours conveniently located near our Long Street Ticket Office and get planning now.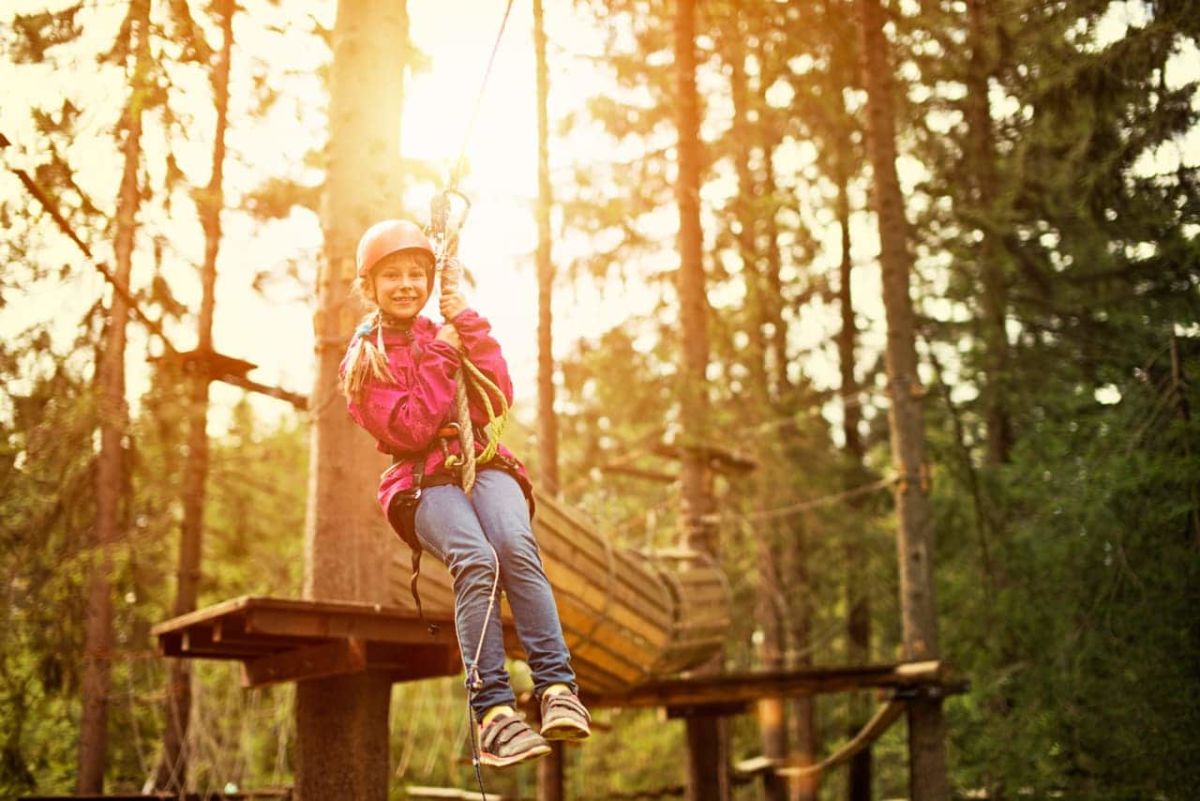 Acrobranch @ Stop 21