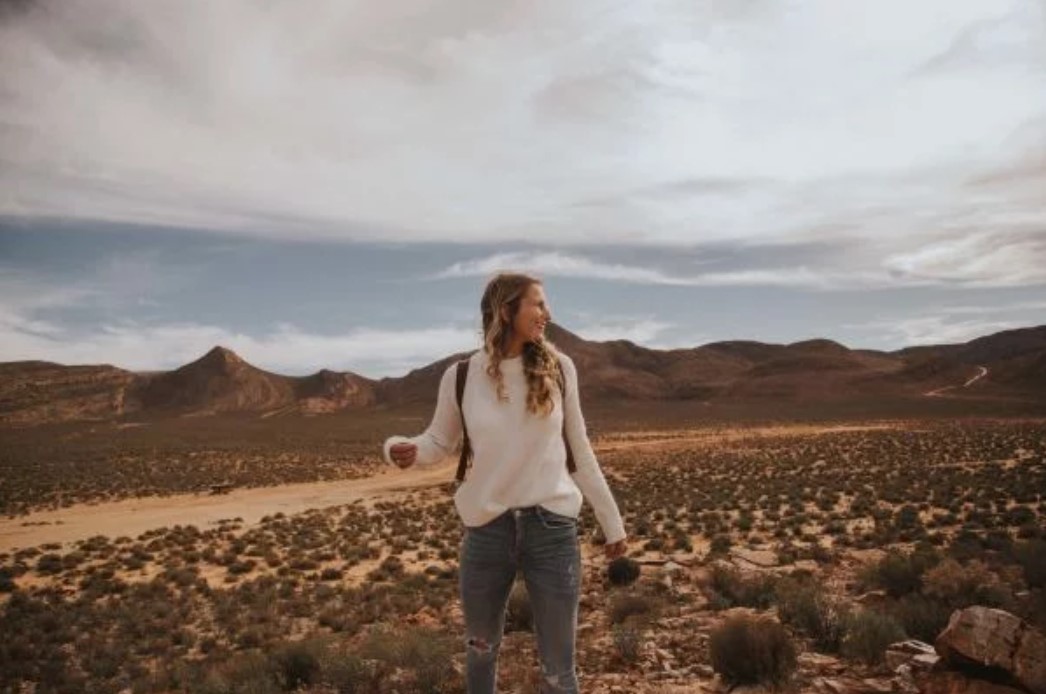 Aquila Private Game Reserve
If you want to travel, but do not have a sidekick to join you, consider taking the leap and try to go-it-alone. While this may seem daunting to some, solo travel is an intensely personal experience. When you're on your own, you're independent and in control. Travel at your own pace, do the things that interest you, eat where and when you like, and splurge where you want to splurge. There is no need for consensus or agreeable schedule from others.
Thankfully, Cape Town is considered one of the friendliest cities in the world, so if you're looking to explore on your own for the first time or keen to meet the locals, then the Mother City waits for you with open arms.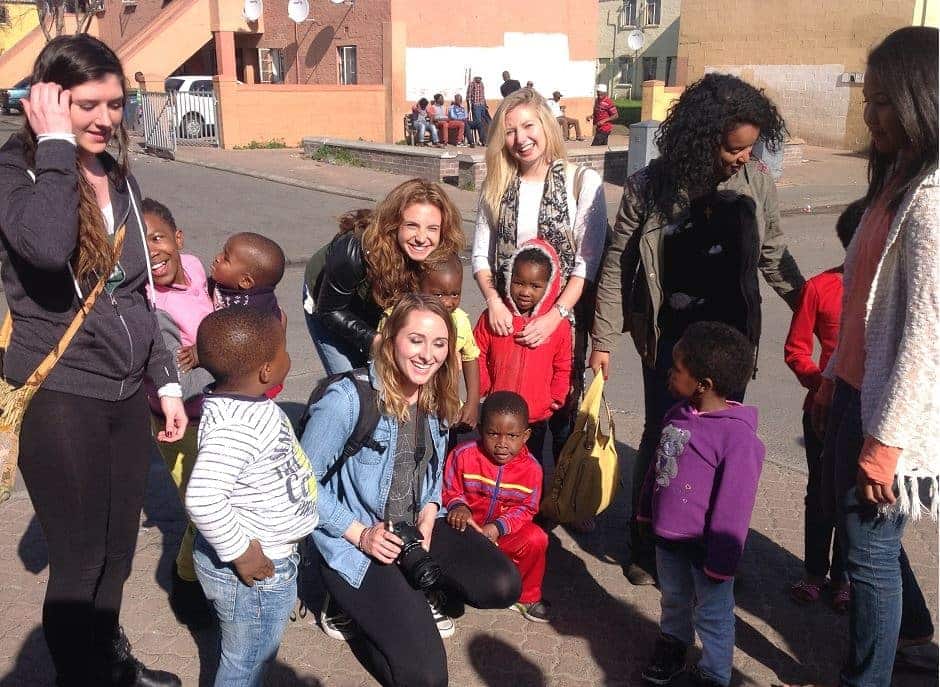 Volunteers
Before you go.
Travelling solo brings with it a fair amount of planning and organisation. You need to know where to go and when, so, if you are looking for a carefree holiday, going your own way may not be for you, however, the preparation involved can be absolutely worth it!
Having an itinerary set up ahead of time, rather than winging it will save you plenty of stress and grey hairs. Consider your logistics and brush up on your language skills. Checking out local travel guides or pre-booking popular museums and events in advance is also a huge help, but be sure to allow some room for spontaneity as well. You're not tied to anybody else's plans, and this is the time to take full advantage of that fact.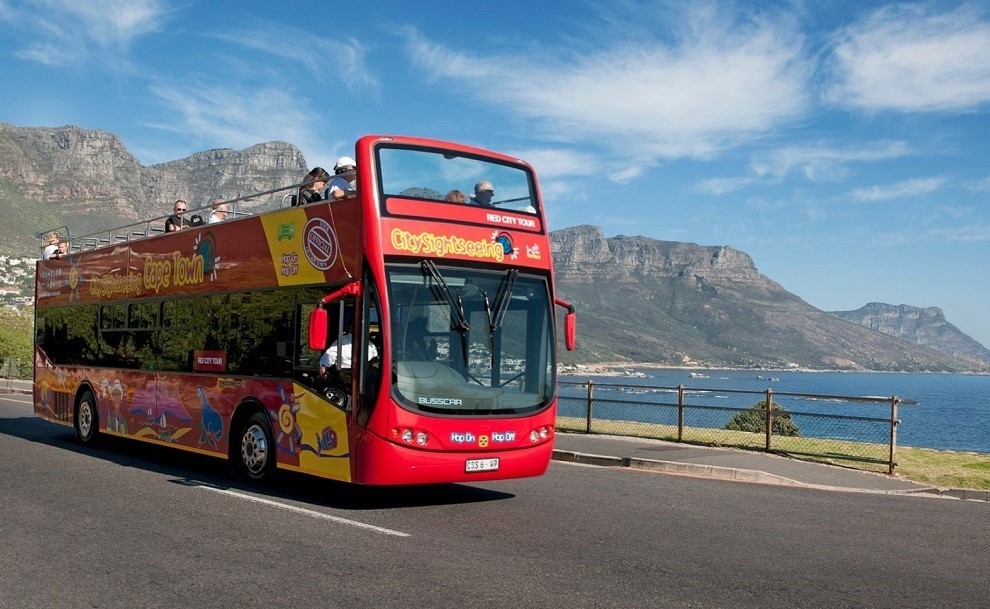 City Sightseeing
If this is perhaps still too nerve-wracking for you, consider joining a tour group for your first few days, or until you get your bearings of the city. Getting a ticket on the big red bus is a great way to do this as it covers your transport, directions, attraction information and can introduce you to the whole peninsula. It's even worth spending a bit extra on a multi-day CityPass which includes entry fees to more than 90 top attractions around the city.
Staying local
As far as accommodation goes, there are many social options to choose from. If you choose to stay in a hostel, you'll have an automatic family of fellow travellers, and international visitors. Other accommodation options include home-sharing services such as Airbnb, and Couchsurfing. These are also much more affordable when it comes to accommodation-for-one.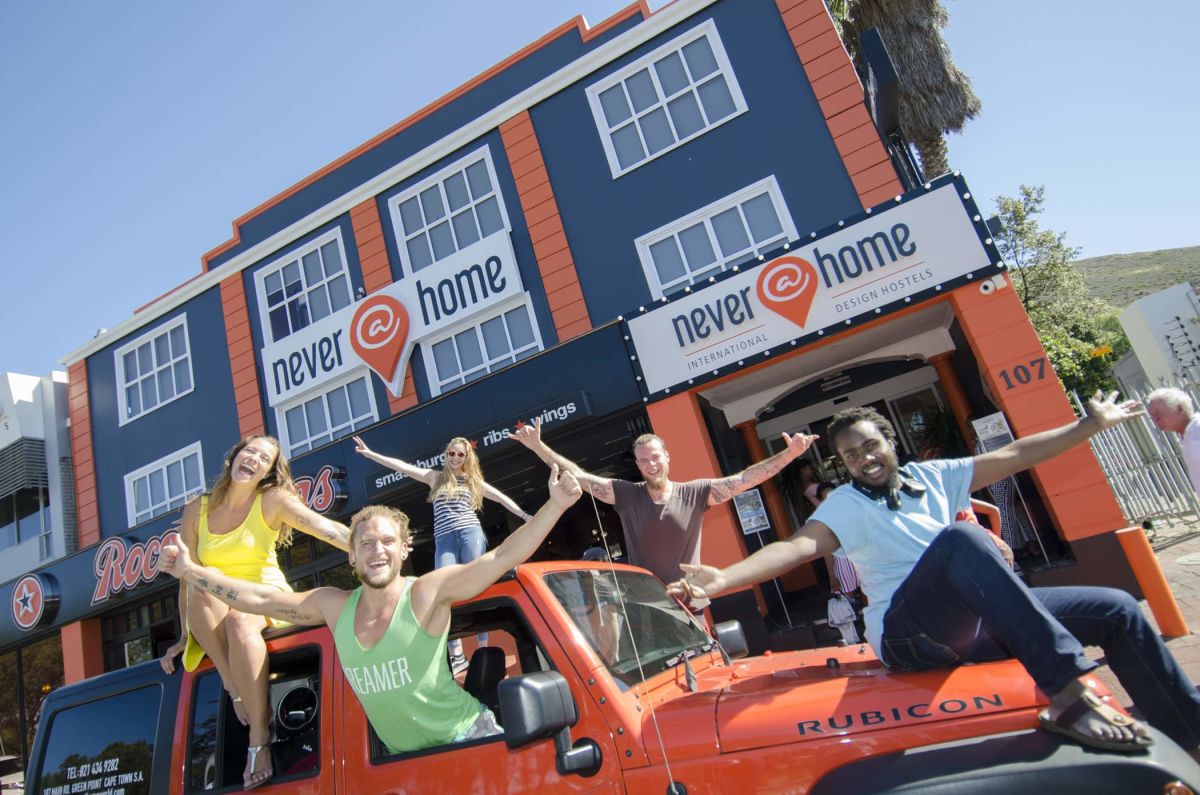 Home form Home Backpackers
Meeting people
Don't let loneliness scare you. Travelling solo is not only for the fearless, but can be a great social boost for extroverts or an exciting challenge for introverts. Travelling on your own allows you to be more conscious of your surroundings. You appear more approachable and are more likely to meet more people and experience the kindness of strangers. Capetonians are especially well known for offering advice or a helping hand and are always willing to share a good story.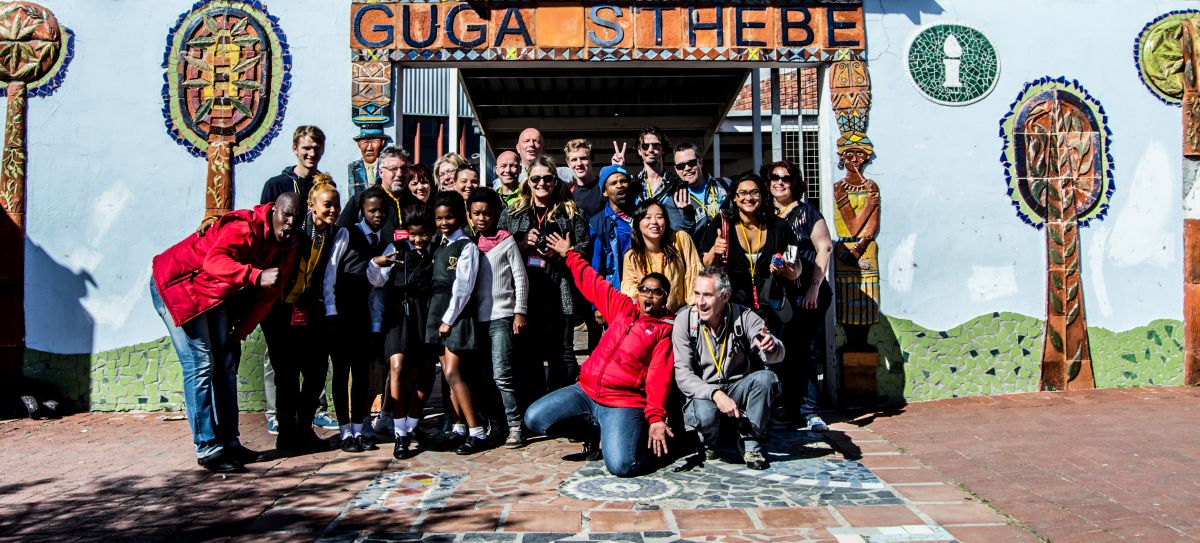 La Gu Gu Tours
Consider taking a free group walking tour of a city. It's a way more personal way to learn about the town and a great way to meet other travellers. With the help of social media these days, you can find groups and apps like hospitality-exchange networks, which can help you find events and even free accommodations. Check out Meetup or Meal Sharing for some ideas.
For those used to travelling with company, nighttime in a foreign place may seem the most lonely. Most after-dark activities seem designed to share with friends, but don't eat alone in your hostel room out of fear. Travelling on your own doesn't mean you need to avoid living the high life. Be brave and do at least one nighttime thing.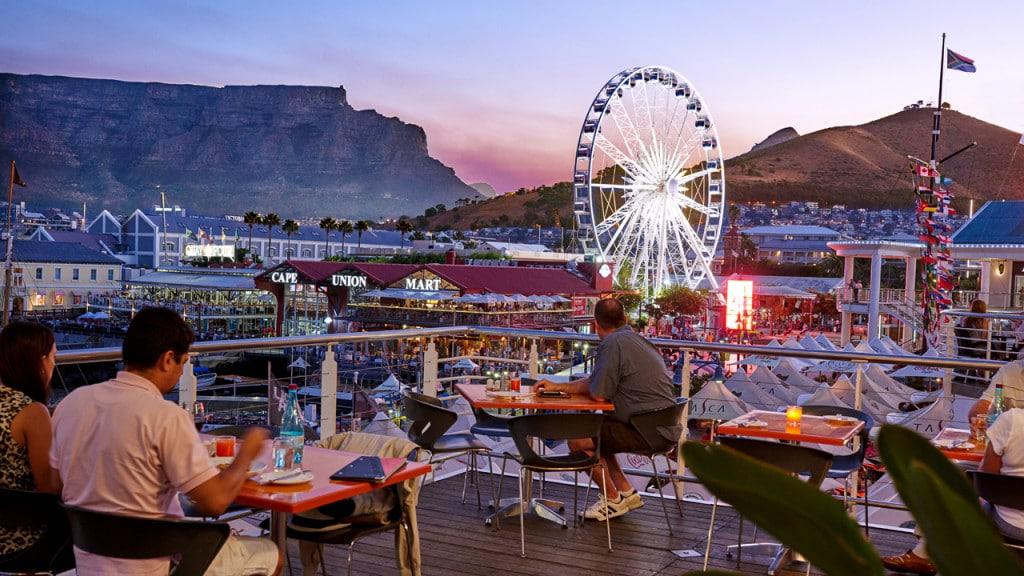 Waterfront
Always be street smart.
Travelling alone has its vulnerabilities, but you don't necessarily have to walk around with a taser in your pocket at all times. If you never engage with strangers during your travels, you could miss out on so much, but by using common sense, making good decisions and having confidence in yourself and your ability to travel on your own, you can reap all the rewards.
Always be sure to stay connected when abroad. Let someone know when you have arrived safely at your next destination, tell your host your plans for the day, or even check in on social media to keep others up-to-date of your whereabouts.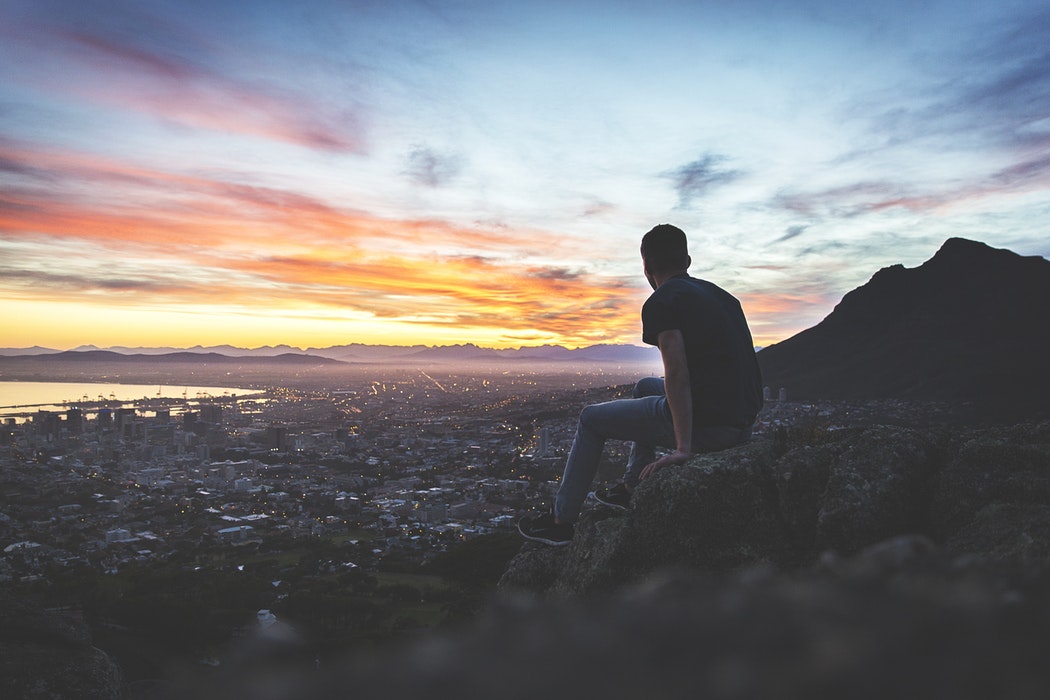 Views over the Bay
Be proactive about public transportation: Use the same caution in taxis and on buses and trains that you would at home and remember that travelling with group tours is always safer, thus the CSS bus is perfect for your solivagant. Consider daytime departures and arrivals when you plan long-distance travel, and be assertive to ward off unwanted attention by using unambiguous facial expressions, clear body language, and a loud, firm voice.
Begin with caution and figure out as you travel what feels right to you. Create conditions that are likely to turn out in your favour, and you'll have a safer, smoother, more enjoyable trip.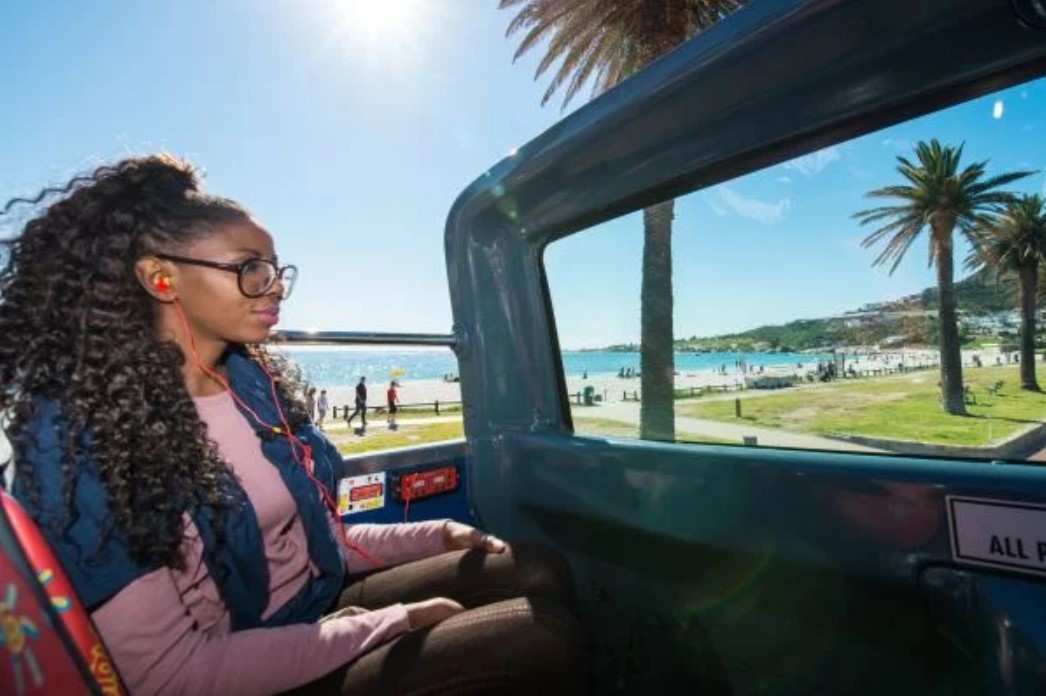 Views of Camps Bay
Most importantly, trust your gut. It is always better to be safe than sorry!
Solo travel can seem very intimidating to many travellers, but don't let the fear of something new stop you. Get out and explore!